A cooking competition for a good cause: Unwrapped is 'an evening of food and festivities'


MILWAUKEE -- It's a cooking competition for a good cause. Lynda Kohler, president and CEO of SHARP Literacy, and Rachel Searl, pastry chef of Surg Restaurant Group join FOX6 WakeUp to tell us about McDonald's Unwrapped.

About McDonald's Unwrapped (website)

SHARP Literacy, Inc. and McDonald's are partnering for the third year to present Unwrapped, an evening of food and festivities to be held at South Second (838 South 2nd Street, Milwaukee) on Thursday, May 17, at 5:30 p.m.   Buy tickets now!

Proceeds from Unwrapped will benefit SHARP, a 501(c)(3) organization that delivers a visual arts-based, foundational literacy program to over 8,500 students from some of Milwaukee and Waukesha's most at-risk elementary schools.

Unwrapped will challenge area chefs to create internationally-inspired dishes using McDonald's ingredients. Sample the offerings of chefs from Bodegon, Movida, SURG, Bartolotta Restaurant Group, Saz's and The Safe House.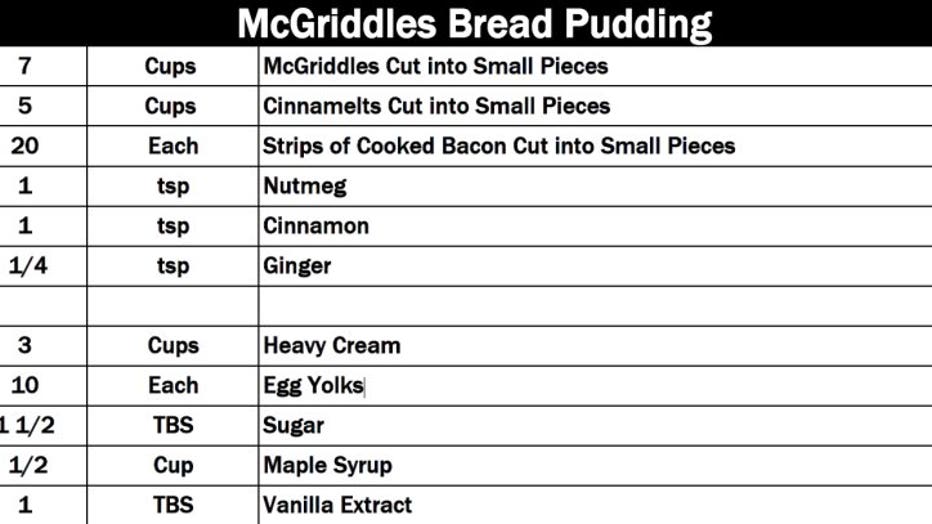 Directions: