Rain, wet snow likely Thursday in SE Wisconsin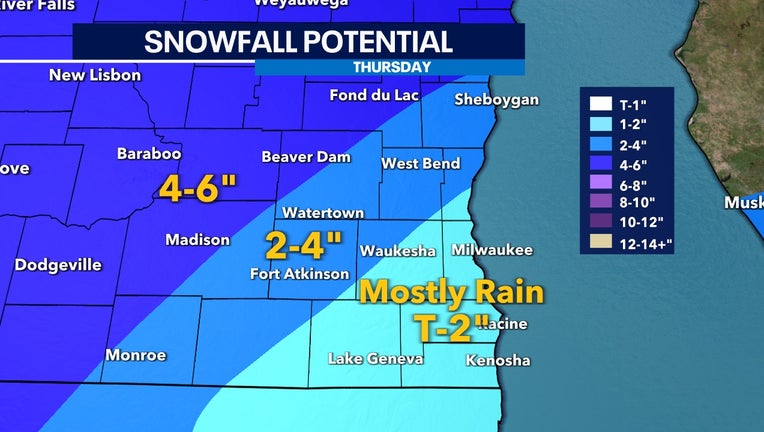 article
Get ready for another wet snow Thursday, Feb. 9 with totals mostly ranging between 1-3 inches. To the northwest, isolated spots could get over 8 inches.
The biggest variable is if our temperatures can get cold enough to support snow. 
Temperatures at the surface will sit well above freezing for many areas to the southeast, where most the precipitation will fall as rain and slushy snow. 
Rain totals, considering the time of year, could be impressive. Well over an inch will be possible in the peak areas. This will be our third such system of the season. If this all fell as snow, we would really be in for a show.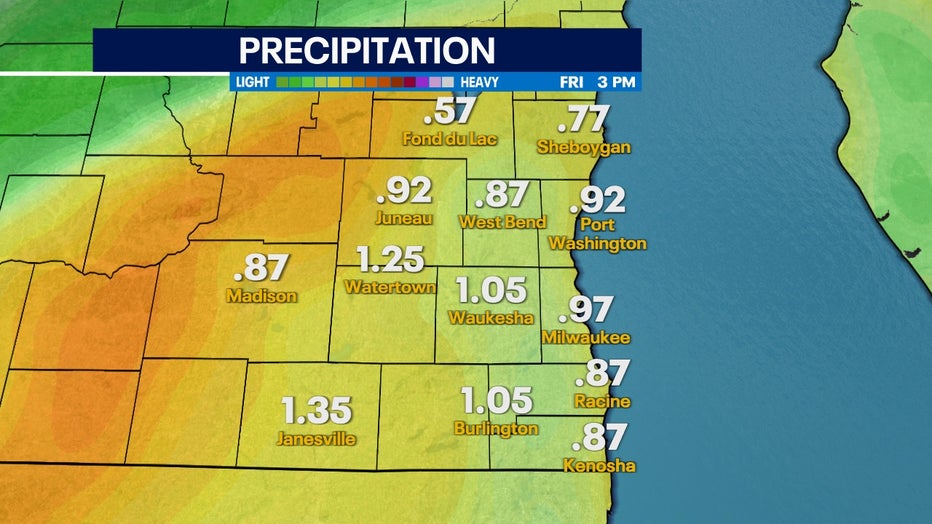 Rainfall totals through Friday, Feb. 10
Most of the region sees rain throughout Thursday morning and into the early afternoon. Heavy rain at times will be possible with even a rumble of thunder mixed in there.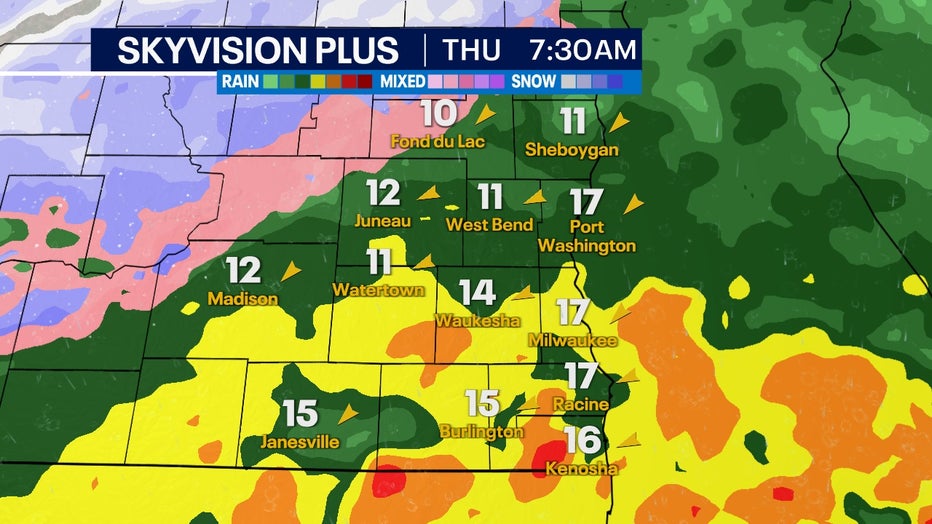 SkyVision Plus for Thursday morning, Feb. 9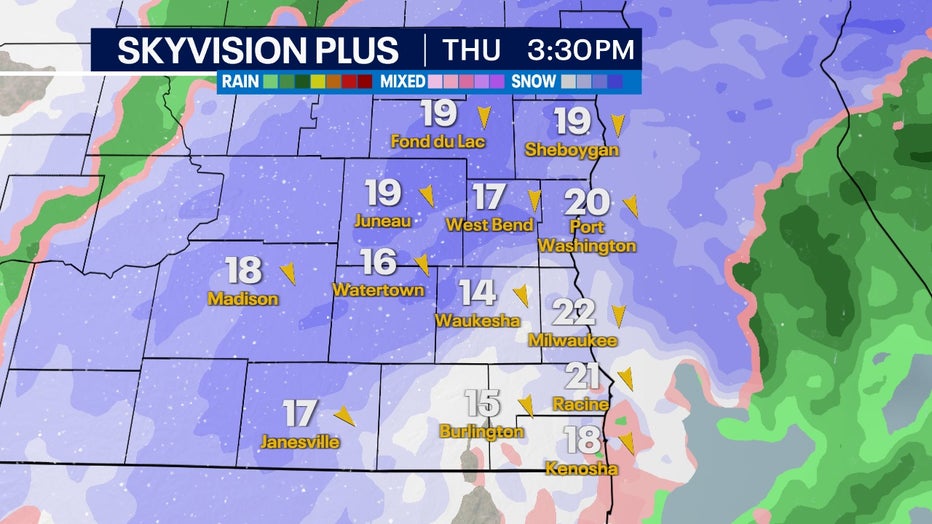 SkyVision Plus for Thursday afternoon, Feb. 9
Southeastern Wisconsin switches over to snow in the late afternoon, and this will be our best shot for accumulation if we can stay cold enough. A majority of this will melt on the ground, but rates heavy enough could accumulate quickly on cold surfaces.