Unique meteorological phenomenon: Packy snow + gusts of wind = snow rollers
SHEBOYGAN -- A Sheboygan resident snapped pictures of an unusual meteorological phenomenon on Wednesday evening, April 18. The pictures you see on this post include shots of snow rollers.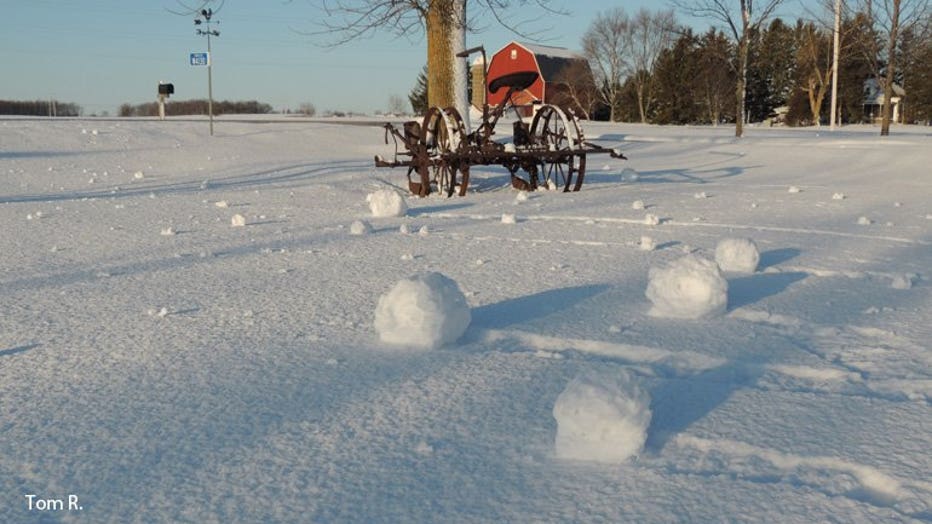 Tom R. told FOX6 News, "I took the dogs out last night and discovered that there were snowballs all over my yard. It looked like someone was playing a practical joke with me." That wasn't the case.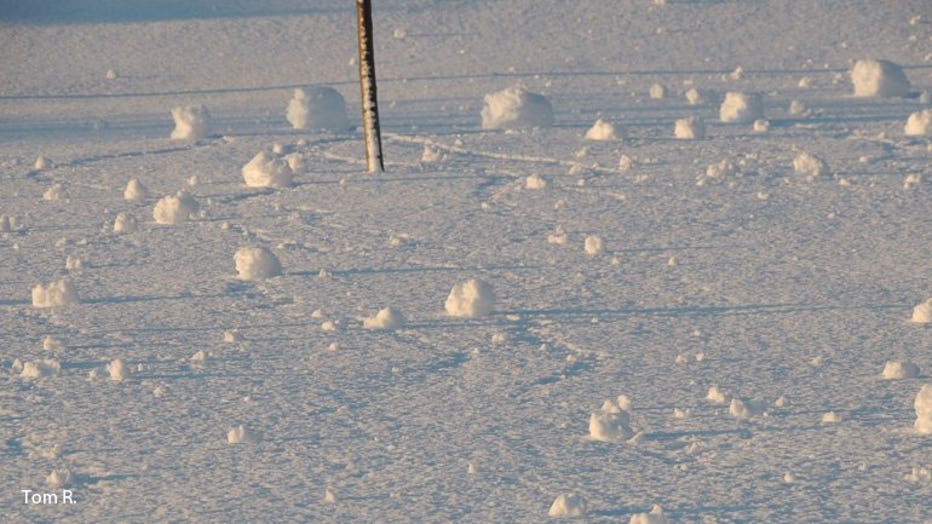 The American Meteorological Society defines snow rollers as follows:




"A rolled-up, cylindrical mass of snow, rather common in mountainous or hilly regions.





"It occurs when snow, moist enough to be cohesive, is picked up by wind blowing down a slope and rolled onward and downward until it either becomes too large or the ground levels off too much for the wind to propel it farther. Snow rollers vary in size from very small cylinders to some as large as 1.5 m long and more than 2 m in circumference."

This definitely fits the bill.