'They are soaked:' Recent rainfall becomes setback from farmers this spring


WEST BEND -- Farmers in desperate need of rain got more than they asked for this week. Some portions of the FOX6 viewing area, in Dodge and Fond du Lac counties, found themselves under a flood watch. And one farmer says, with any more rain -- it could become a serious problem.

As Rick Roden walks around a portion of his two thousand acre farm in West Bend when he comes across lots of mud.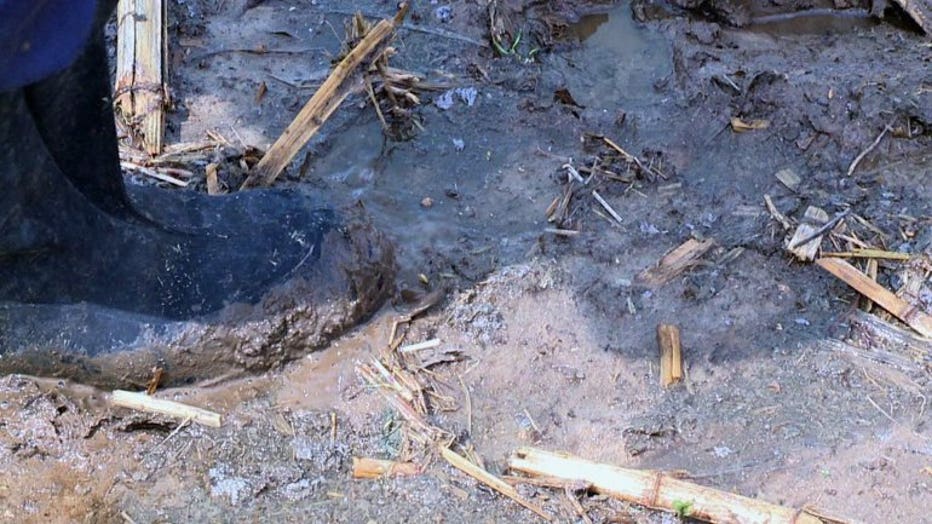 "The last couple days has been wet," Roden with Roden Echo Valley LLC. said. "We got nearly four inches of rain here since Monday night."

Primarily a corn, alfalfa, and dairy operation; Roden's farm has been hit with a lot of water. And during the time of year when they need to be planting  -- that's a soggy problem.

"Right now they are wet, they are soaked," Roden said. "Up until Monday night we actually could have used some moisture, but we didn't need quite this much."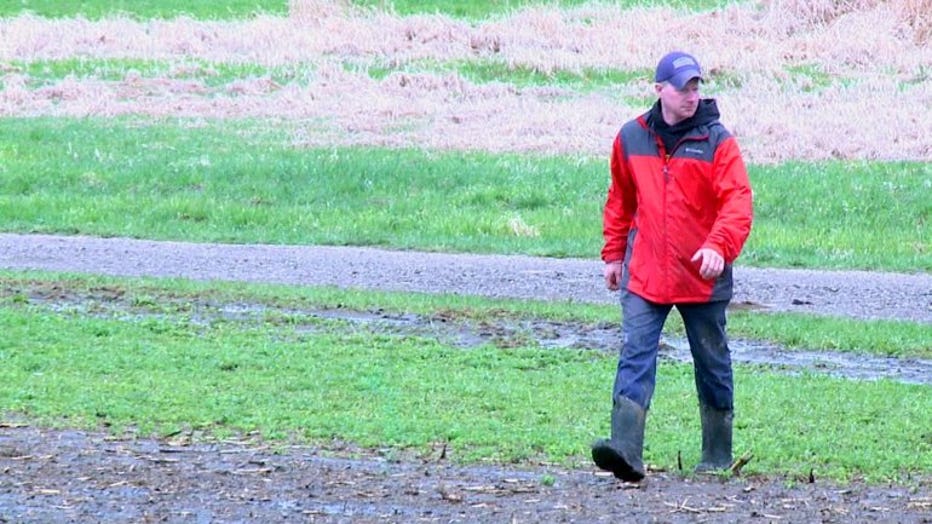 An excess of rain could erode soil, their seeds, and create equipment problems. But a rain delay isn't all bad.

"We really didn't have a lot of heat in April so that thunderstorm Monday night, that nice warm thunderstorm, is really warming the soil up now," Roden said.

They've already planted 50 acres of corn and alfalfa, but the rain has prevented them from finishing it up. But part of farming is just being able to think on your feet.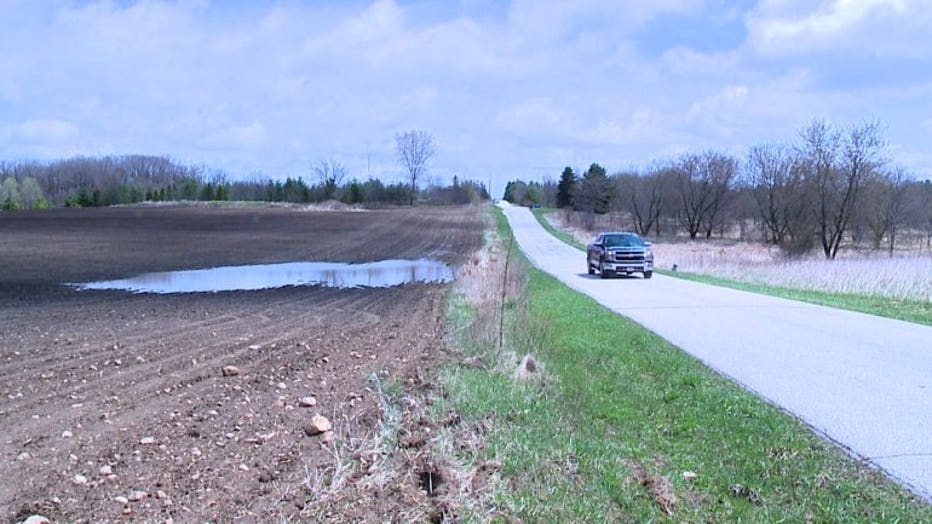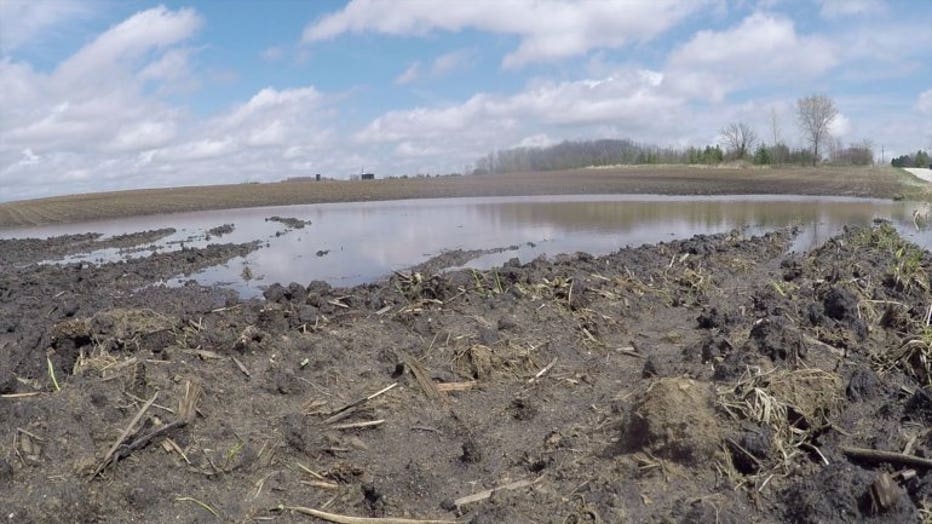 "Whether it's a week from now, or a month from now, one way or another we will get all of our fields planted," Roden said.

Even if those feet are a little bit muddy.

Farmers agree that it's too early to say whether this delay in planting will impact their yield in the fall. But one thing they can say with certainty, is that this isn't the last time weather will be a problem for them.