Winter storm warning; highest snow totals to southeast
Snow returns today (Feb. 16) and continues into the evening, giving most of southeastern Wisconsin a chance for several inches of accumulation. 
A Winter storm warning has been issued for a majority of southeastern Wisconsin from 9am Thursday morning into Thursday night.   A Winter Weather Advisory goes into effect at 9am for northern counties.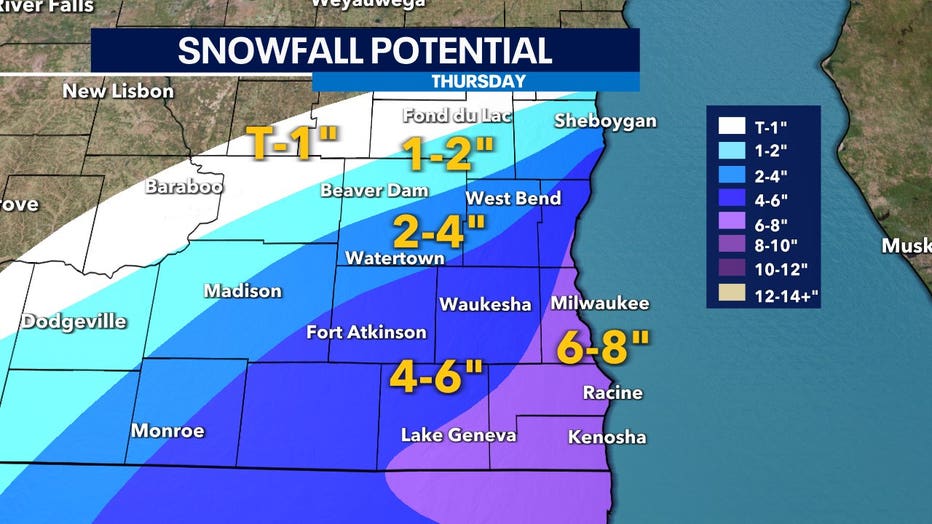 The highest totals are expected to be for areas farther southeast with a sharp cut-off to the northwest. Once again this forecast has boom-or-bust potential if dry air takes over in the afternoon where models expect lake enhancement of snow rates. 
The heaviest and most widespread snow occurs in the midday into the afternoon Thursday and continues into the early evening. This will be our biggest period of accumulation if dry air doesn't win out.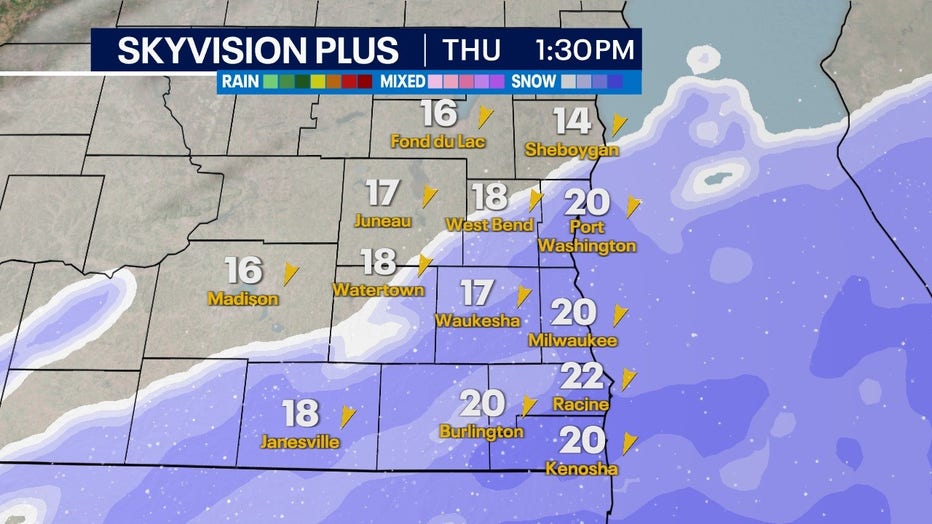 Skyvision for Thursday afternoon, Feb. 16
Meanwhile, FOX6Now.com offers a variety of extremely useful weather tools to help you navigate the stormy season. They include the following:
FOX6 Storm Center app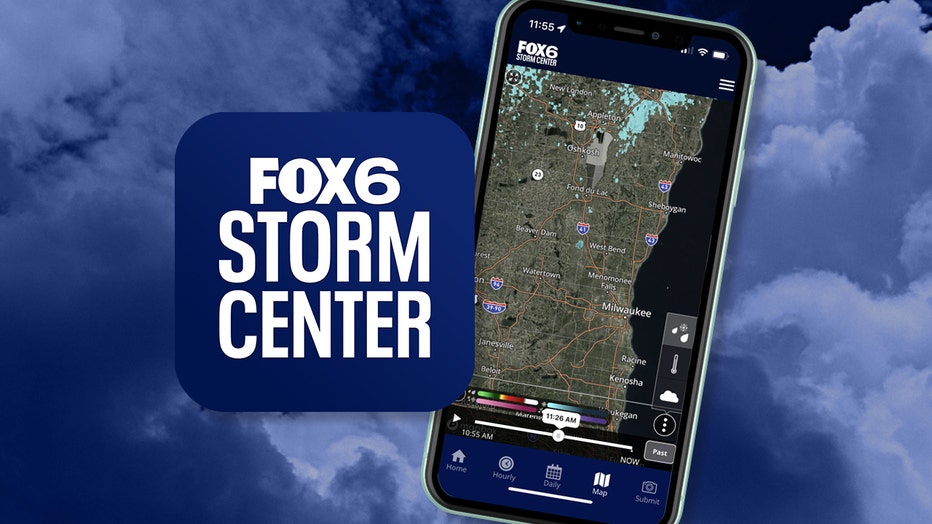 FOX6 News app
FOX Weather app
MAPS AND RADAR
We have a host of maps and radars on the FOX6 Weather page that are updating regularly — to provide you the most accurate assessment of the weather. From a county-by-county view to the Midwest regional radar and a national view — it's all there.
SCHOOL AND BUSINESS CLOSINGS
When the weather gets a little dicey, schools and businesses may shut down. Monitor the latest list of closings, cancellations, and delays reported in southeast Wisconsin.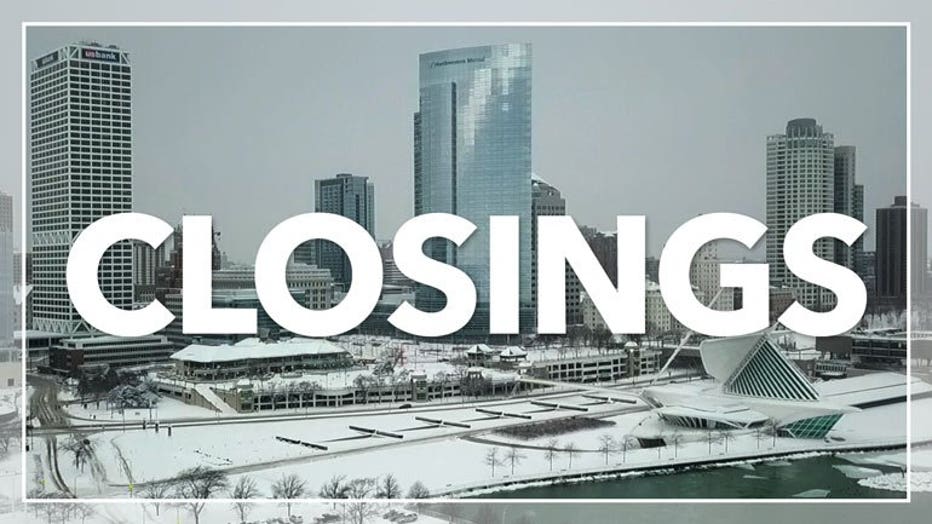 FOX6 WEATHER IN SOCIAL MEDIA