'Snow business is good:' Man creates Uber-like app for snow plowing, called 'Plowz and Mowz'


MILWAUKEE COUNTY -- Milwaukee County was impacted by a winter storm warning set to be in effect until 6 a.m. Monday, Nov. 26, with the first big winter storm of the season bringing snow to southeast Wisconsin. The FOX6 Weather Experts said we could expect a sharp cutoff in snow -- with highest totals in our southern counties, where the National Weather Service issued a blizzard warning.

The City of Milwaukee's Department of Public Works initiated a "general ice control operation" at 7 p.m. Sunday -- when 103 salt trucks were deployed to salt arterial streets. DPW officials said residential streets were pretreated earlier Sunday.

In Bay View, the flakes started flying around 6:30 p.m. -- but it wasn't immediately sticking to the road.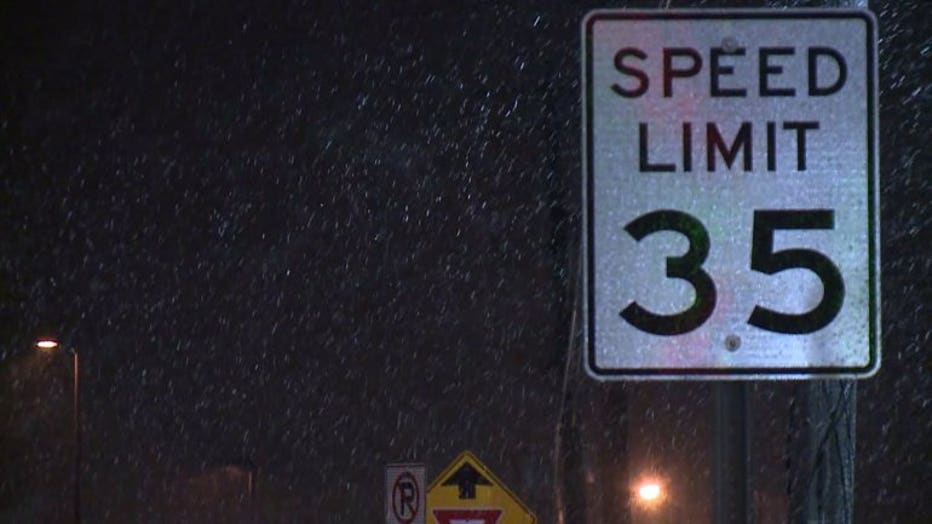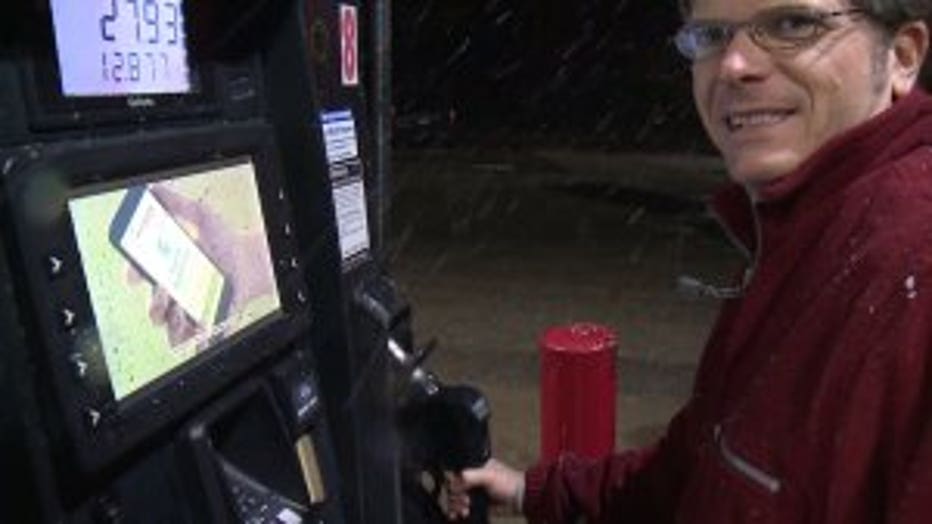 FOX6 News caught up with David Bernovich on Sunday, who had been on the road all day, heading back from St. Louis.

"Seven hours. Feels pretty real right now though," said Bernovich.

Andre Walls was hoping there would be enough snow to make it worth his while.

"You know, in those big blizzards, there's so much demand. The snow business is good. I call it 'white gold,' because when it snows, you've got to get it out. You have 24 hours to get it out," said Walls.

Walls, an operator of Lawncare Unlimited, also launched the Uber of snow plowing apps, called "Plowz and Mowz."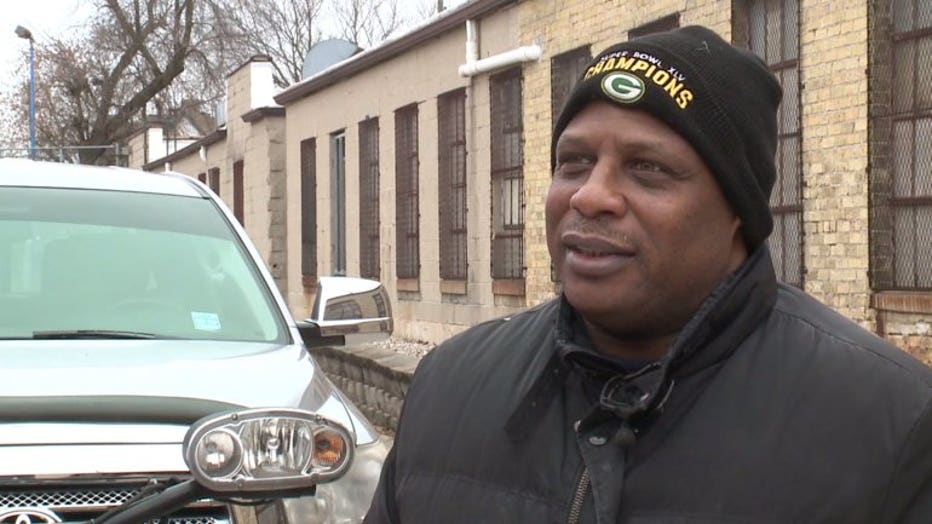 "But this was before Uber actually!" said Walls.

He said it's simple to use.

"You put your information on there and every time you want your driveway plowed or sidewalk -- we just come out and do it," said Walls.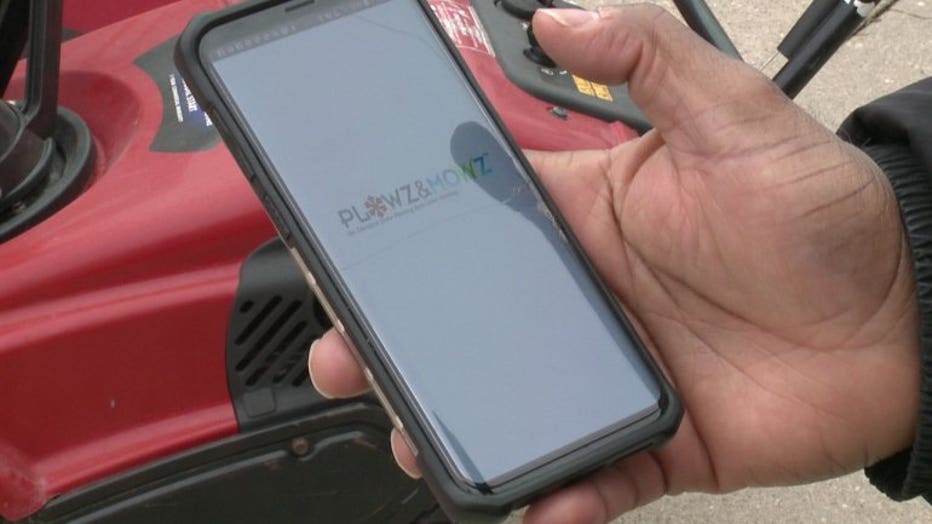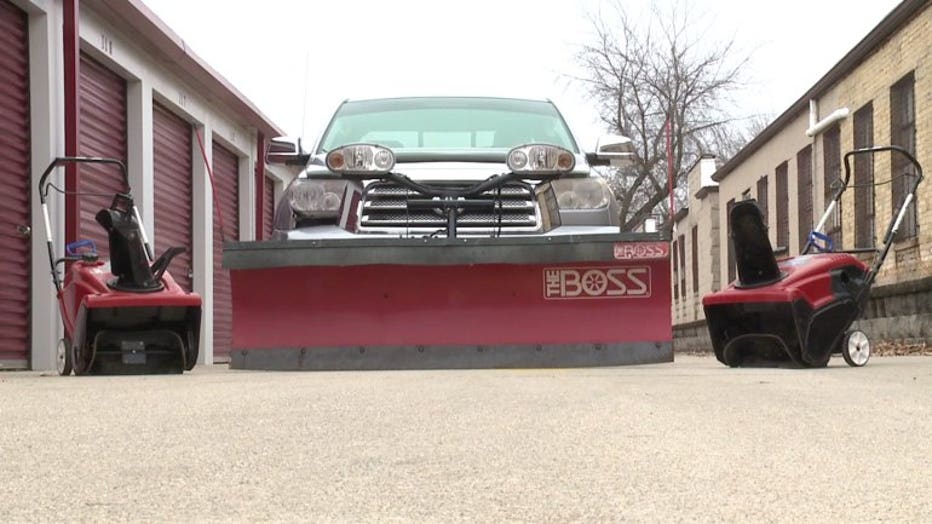 Walls said he was anxiously awaiting the first big storm of the season.

"I am looking forward to it. The more snow, the better for the business," said Walls.

The storm came at a bad time for travelers headed home from Thanksgiving celebrations.

"A million motorists statewide. Certainly, it creates some challenges. Watch the weather and make a good decision at that point," said Michael Pyritz with the Wisconsin Department of Transportation.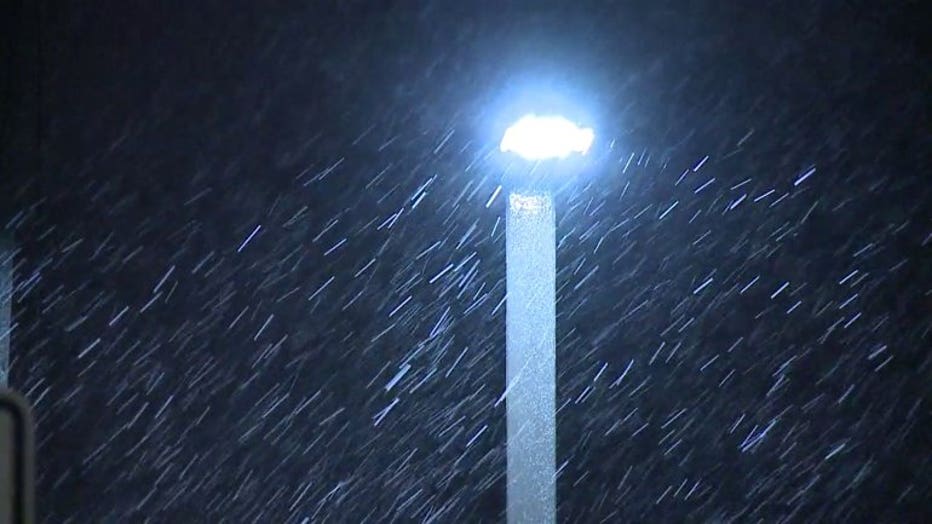 Thankfully, Bernovich made it home before things got worse.

"It just started snowing a couple hours ago, and the northern suburbs of Chicago have a couple of inches. It was pretty slushy and slippery," said Bernovich.

The FOX6 Weather Experts said the show was expected to move out by 8 a.m. Monday.