Powerful storm destroys 169-year-old barn, property, trees in southeastern Wisconsin


DODGE COUNTY -- Damage could be seen across SE Wisconsin Tuesday, June 13th after strong thunderstorms passed through Monday night. Dodge County experienced 70 mile-per-hour winds that ripped through properties and destroyed a 169-year-old barn.

Along Highway P in the Town of Herman, around 7:00 p.m. Monday evening, the barn that has been through a lot over the years crumbled. Its past dates back to the same year Wisconsin became a state. Now, the future of the 169-year-old farm is in limbo.

"My heart kind of sank. It's a lot of history with this barn and I really hate to see her come down," said Alexandra Rae Opgenorth.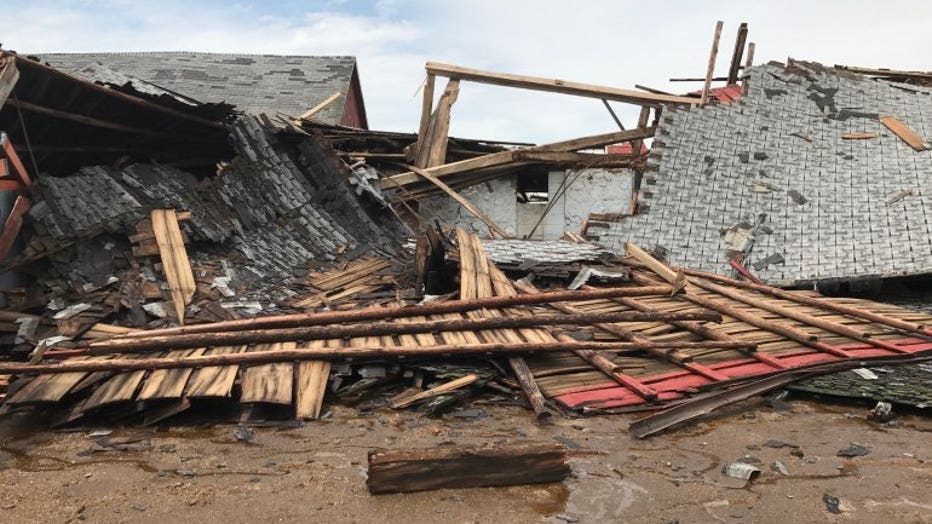 Opgenorth and her fiance live at the house on the property. She said 30 calves were inside when the roof came crashing down. Somehow none were badly injured.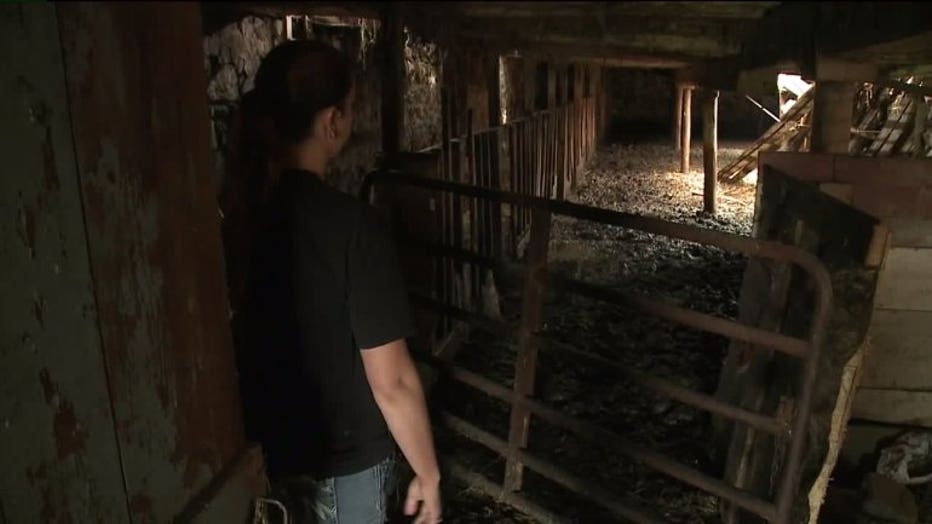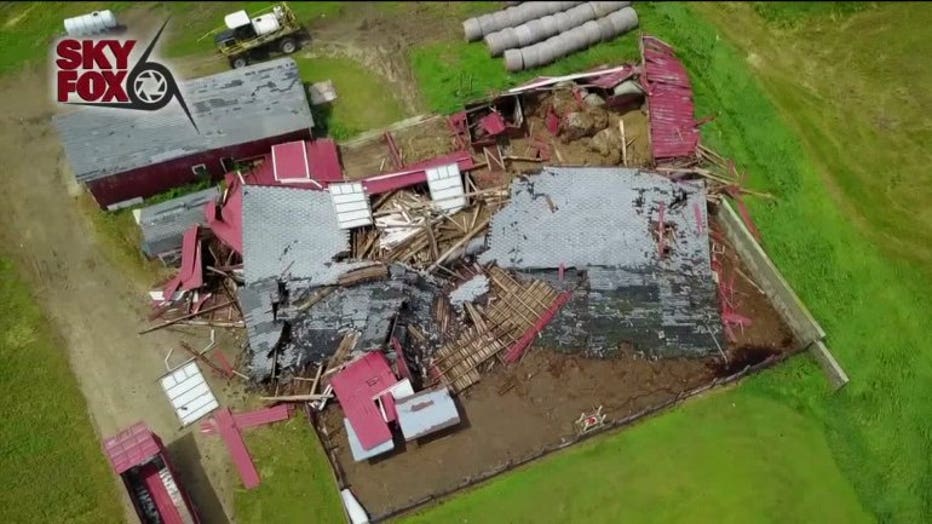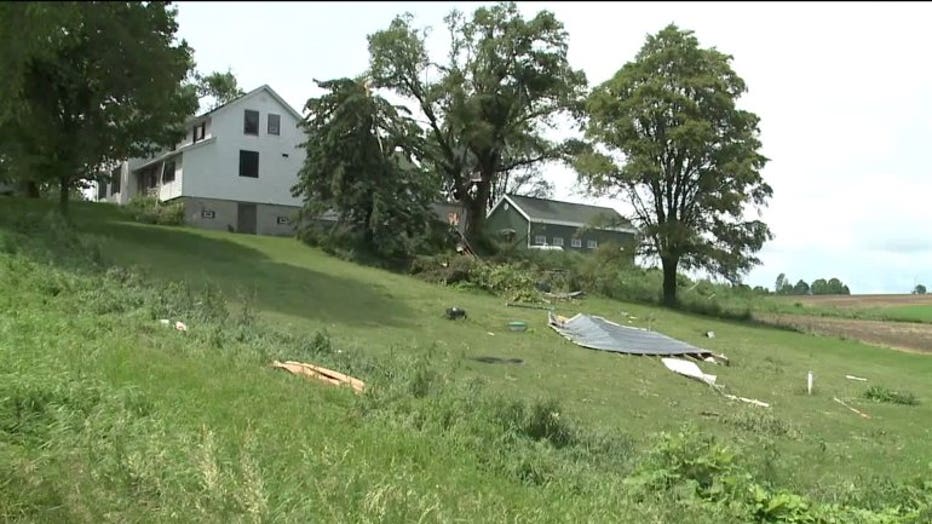 A mile away, young and old were tackling the cleanup together; picking up branches and sawing tree limbs that snapped off during the storm.

"We've got rakes. We've got two Gators going. We've got a golf cart going," said Brenda Grinwald.

For others, the debris field was literally out of reach.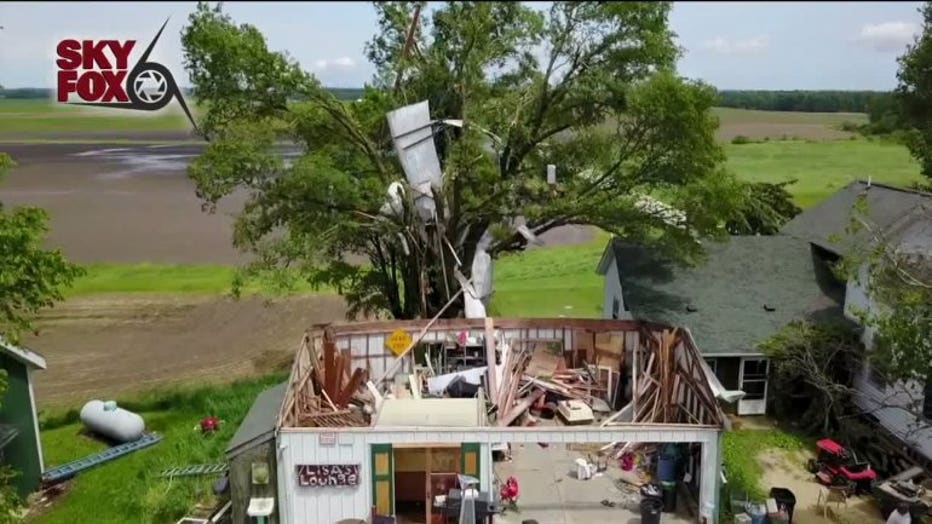 "The garage door fell right in and the whole roof blew right off and into the tree behind me," said Tim Steck.

Steck and his family will have to rebuild their entire garage.

"It's as if the place is built of Popsicle sticks and tinfoil," Steck said.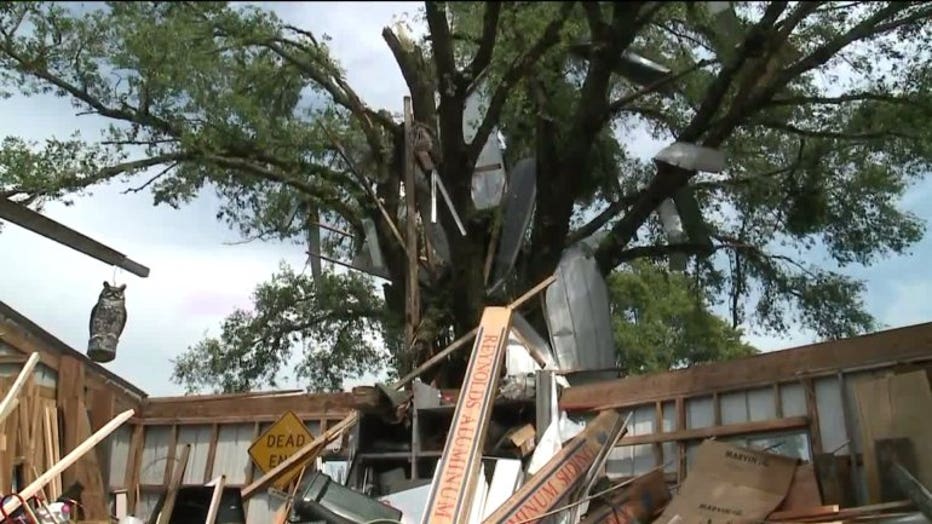 There's a daunting task ahead, but Steck said it's all about perspective.

"No physical damage to anybody or anything else. This all can be replaced," Steck said.

Back at the barn, the owners said they too plan to rebuild -- adding that the place is insured.