Milwaukee's average high temperature rising, warmer air returns soon
Winter weather finally decided to show up after a month's absence and brought well below-average temperatures back to southeastern Wisconsin to end January.
This was still a Top 5 warmest January on record, even with these recent negative temperatures, but warmer-than-average air will return soon. The negative wind chills won't last long as another ridge of warm air builds to start the month of February.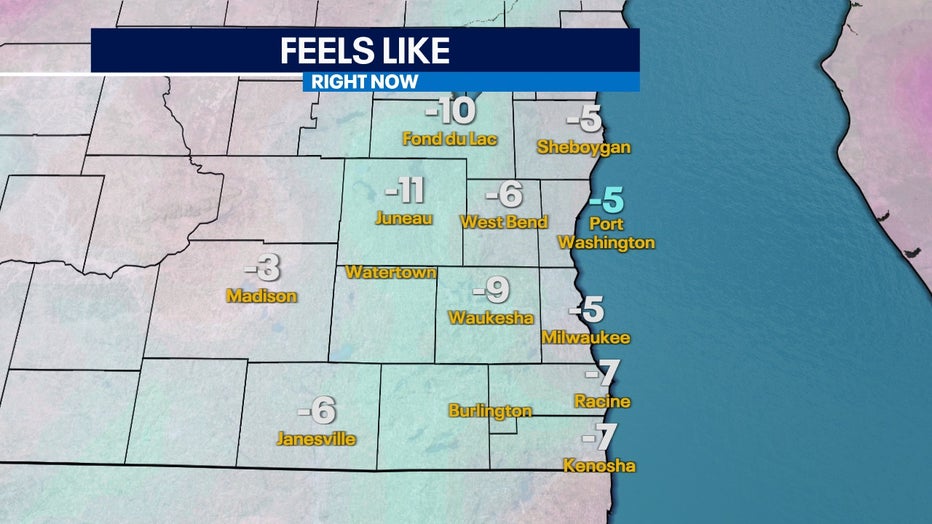 Feels-like temperatures for Tuesday afternoon, Jan. 31
From Feb. 9 to Feb. 14, warmer than average conditions are favored across the Great Lakes. With average highs in the low-30s, it means the 40s won't be out of the question heading into the second week of February.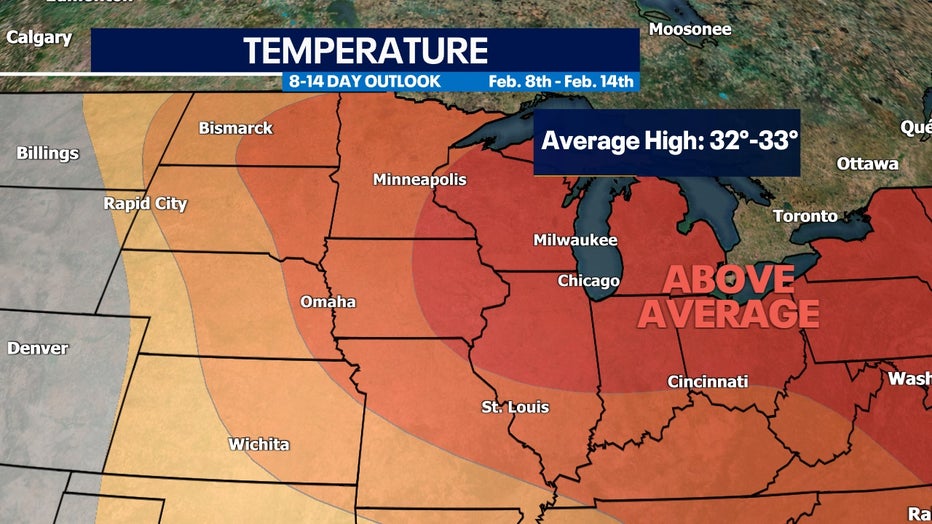 8-14 temperature outlook between Feb. 8 through Feb. 14
Another reason this will be significant is that this is the first time our average high will be increasing since July. Average highs to this point have been declining drastically since the beginning of winter, but now we're on the upswing through summer. By the end of February, our average high is nearly 40 degrees.
SIGN UP TODAY: Get daily headlines, breaking news emails from FOX6 News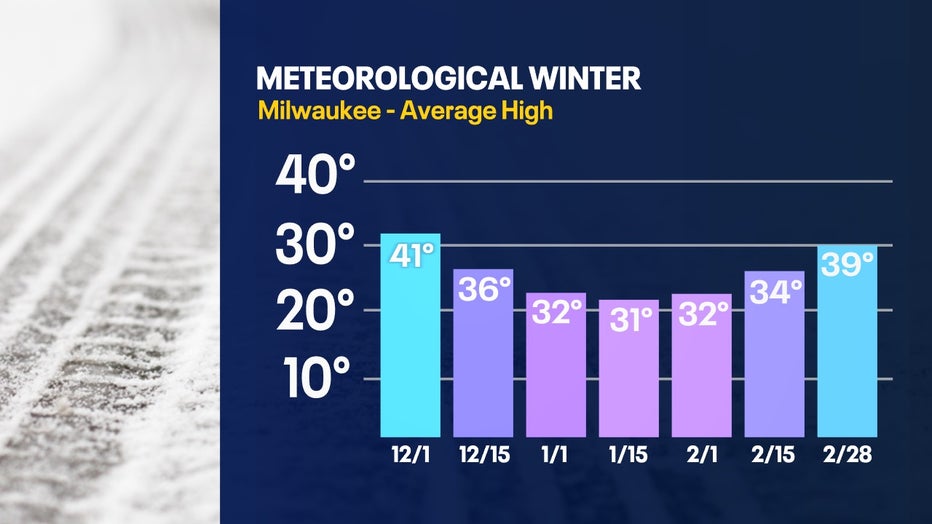 Start of February the average high for Milwaukee only goes up through July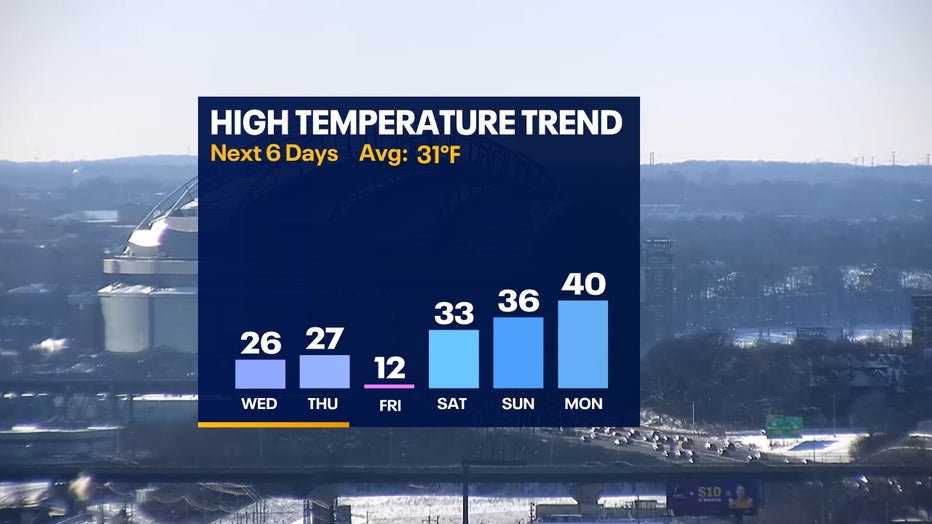 Warmer temperatures favored by Saturday, Feb. 4
We'll have 40s in the forecast before that though. As soon as Monday, Feb. 6, high temperatures have a shot of reaching 40 degrees. While this cold air was a reminder of winter, it'll just be a brief reminder. No long-lasting cold is expected anytime soon.