Lots of snow but a little at a time
What is it with February and holiday snows? Three years ago it was the Groundhog's Day Blizzard and this year it was President's Day delivering 6.7" of snow to Milwaukee. I wonder if this means anything for Leap Day in 2016?

Monday's hefty snowfall was something we haven't seen much this winter, despite the towering snow banks you see on every corner. The abundant amount we've seen since November has accumulated little by little.

Through February 19th we've had 39 days with measurable snow (0.1" or more). But instead of being buried time and time again most of those days have featured more of a light coating.

30 of the 39 snowy days measured less than 2". On 5 days we saw 2-4". For 2 more days we picked up 4-6". The last 2 days dumped 6-8". Adding up the 30 days of lighter snow gives us a total of 28.0" which is a little more than half our total of 55.3".

This beats what we would find in an average winter with 46.9" and we still have a few more weeks to add to our total. Whatever we end up with before spring sets in we probably won't hit the 99" we saw just a few years back in 2007-2008 when heavy snowfalls were about as common as pot holes are today (we even got hit with nearly a foot of snow on March 21st that season).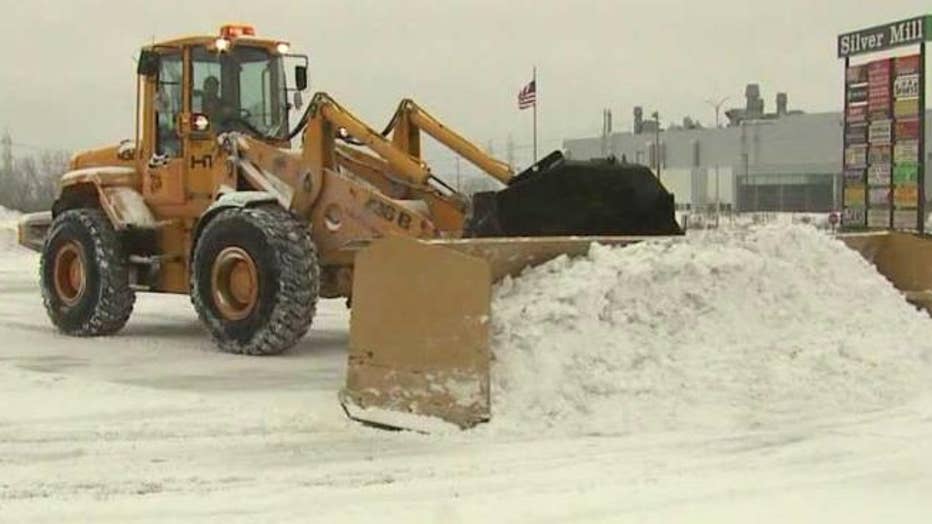 Heavy equipment clears a parking lot in Milwaukee.


So why have we seen so many light snows instead of the big winter storms. Well, it has a lot to do with that other story of the season, the bitter cold. Through yesterday this winter ranks #11 for coldest winters on record (going back to the year 1870).

Since cold air cannot hold as much moisture as warm air each snowfall at 10° or 15° has little to work with. The perfect temperature for a big snowfall comes with temps just a few degrees below freezing… cold enough for snow but warm enough to get some moisture in the air.

This is just a little something to keep in mind as temps finally begin to warm up in the coming weeks. We are certainly not done with the snow just yet and may still have another couple of big ones coming our way.