SE Wisconsin's light snow chances continue into Thursday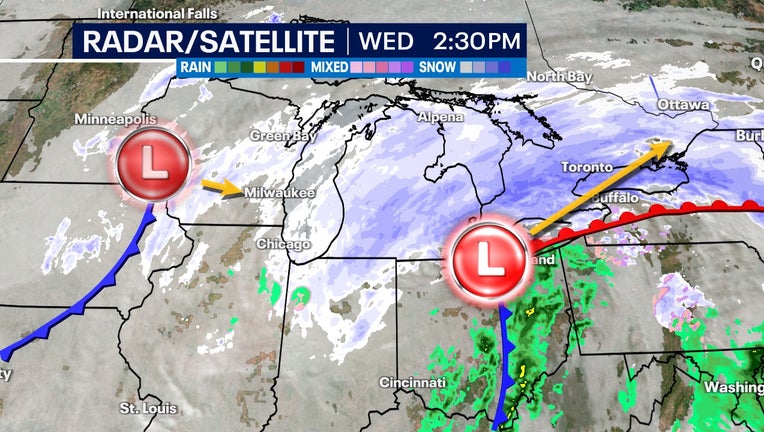 article
Most of the main accumulation is finished up across southeastern Wisconsin from this latest snow giving many at least 1-2 inches with isolated amounts closer to 3 inches. 
Light snow chances will persist into Thursday, Jan. 26 as a weak surface low moves east. 
As the low moves, light snow chances to the east will be off and on into Wednesday night, Jan. 25 with light dustings possible. Briefly reduced visibility is possible, but accumulation will be minimal to nonexistent.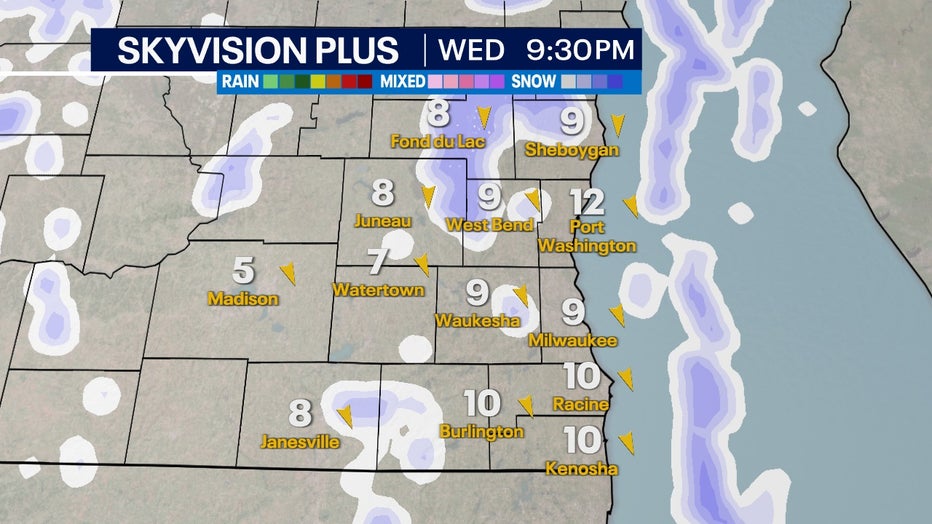 Skyvision Plus for Wednesday, Jan. 25 at 9:30 p.m.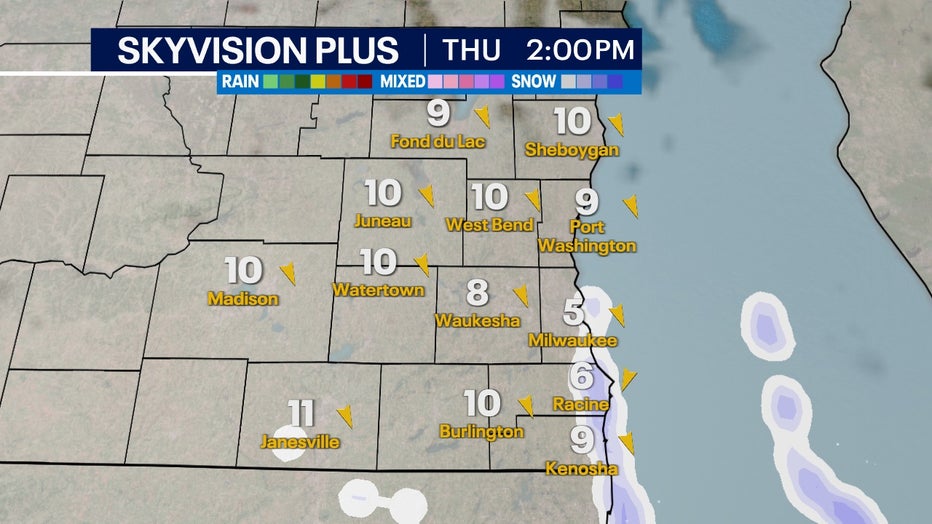 Skyvision Plus for Thursday, Jan. 26 2 p.m.
Like a seemingly endless cloud, we'll stay gloomy and have a chance for flurries into Thursday afternoon, Jan. 26 with still this slow-moving system giving us a chance for snow. Once again this will result in trace amounts at most.