Gaining weather knowledge on a road trip
Monday afternoon I arrived back in town after a 7 day family road trip. The Zollitsch family tour (including myself, wife Amy, and 9 month old Zander) covered about 1,600 miles over 7 states, 12 wrong turns (sadly the first one was before we left town), 2 get- me-out-of-this-car-seat meltdowns, 0 speeding tickets, and countless fast food stops.

Of course, a vacation like this is a chance to get away from work and focus on family time. But there is one work related action I can't help avoid which is watching how other stations cover weather in their part of the country.

In Wisconsin we're basically on the same page as to what is hot, cold, humid, windy, snowy, etc. However, those thresholds are very different in other TV markets. Stops in Indianapolis, IN and Louisville, KY on our way south didn't really offer an alternate view, since these areas have a similar summer to us.

We finally arrived at my brother's house an hour or so out of Atlanta, GA. Now, I was curious to see if 90° is considered hot, warm, or just another June day in Georgia. Well, in this case highs in the 90s combined with dewpoints in the 70s to push the heat index well over 100°. Unfortunately for this Wisconsin family even the locals were saying "ya'll know it's just too hot to do anythang".

One of the days also included a chance of severe weather. Local broadcasters really seemed to drive home the threat ahead of time even though the Storm Prediction Center gave the area a Slight Risk. But this really didn't shock me since it's been only 2 short years since this region saw one of the worst tornado outbreaks in recorded history. While much of the viewing area saw nothing more than a few rain drops, some storms did bring high winds and 2 weak tornadoes.

While this road trip did not take me to any television markets with vastly different weather patterns previous trips have exposed me to an alternate world of weather.

In 2006 I hopped across half the Pacific, landing in Hawaii. I quickly discovered I would probably never work at a Honolulu television station. First off, there is no way I could accurately pronounce every Hawaiian town/area (try saying Haleakala or Kaunakakai while speaking on the fly). Also, the meteorologist spent as much time covering marine and surf conditions as he did talking about conditions on land.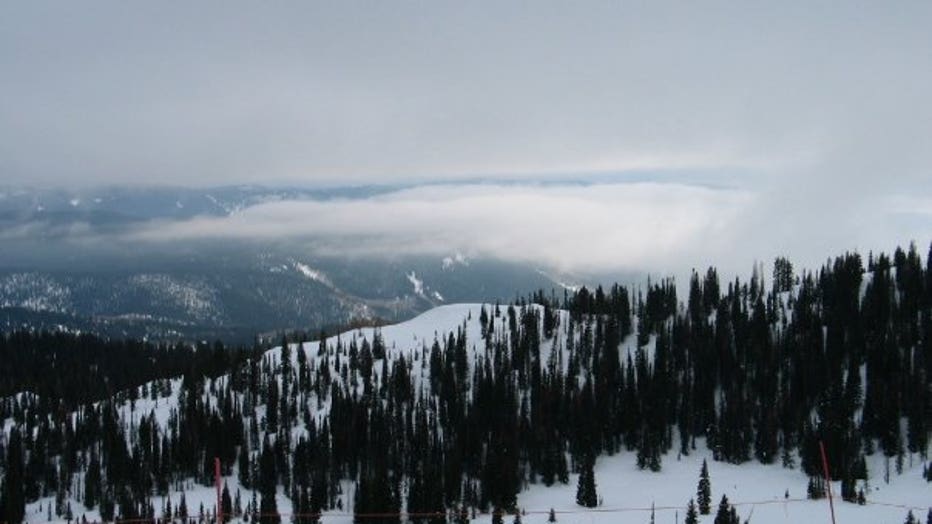 A photo I took on Mt. Werner in March '03.


Of course I'm not always tuning in to my counterparts to fill my fascination with different climates. In 2003 I spent a week studying conditions at +10,000 feet in Colorado. Once the light headedness wore off I had a chance to explore how winds and weather can be directed and driven by the contours of the land. In fact, on most days I was looking down at the clouds at the "undercast" skies.

Maybe the most important lesson I learned on the Colorado trip… there is not enough air to keep a charcoal grill burning long enough to cook burgers.