"What's the most important thing?" For Wisconsin Lutheran College coach, it's faith, family and then football


MILWAUKEE -- "Catching a football and throwing a football and tackling -- that's here today and gone tomorrow and it doesn't matter, and won't serve you anywhere the rest of your life."

Those words seem strange -- coming from a college head football coach.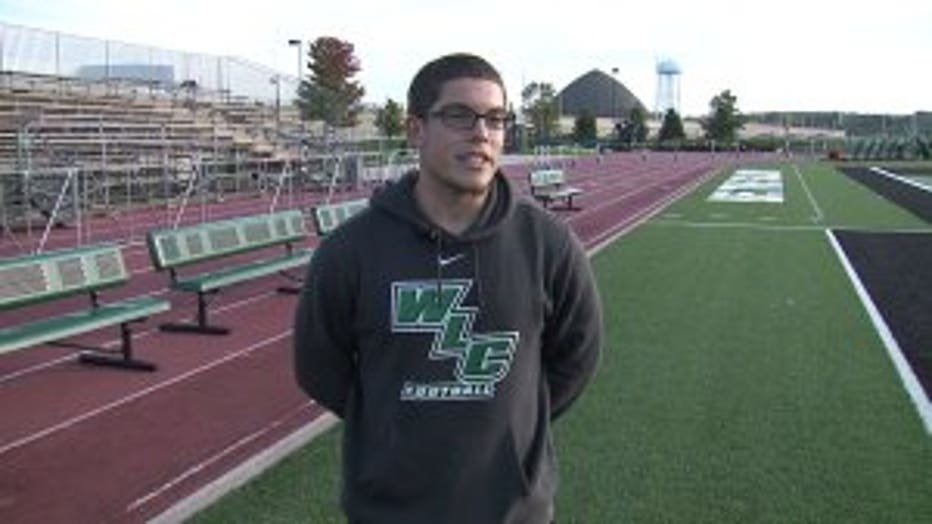 "Coach Miller, I have chats with him all the time about life -- like not even just football," Anthony Rodriguez, senior quarterback and captain at Wisconsin Lutheran College said.

"Me and Coach Miller talk about my career aspirations all the time. I can bring him any personal problem and he has a lot of insight," JD Leisemann, junior defensive tackle and captain said.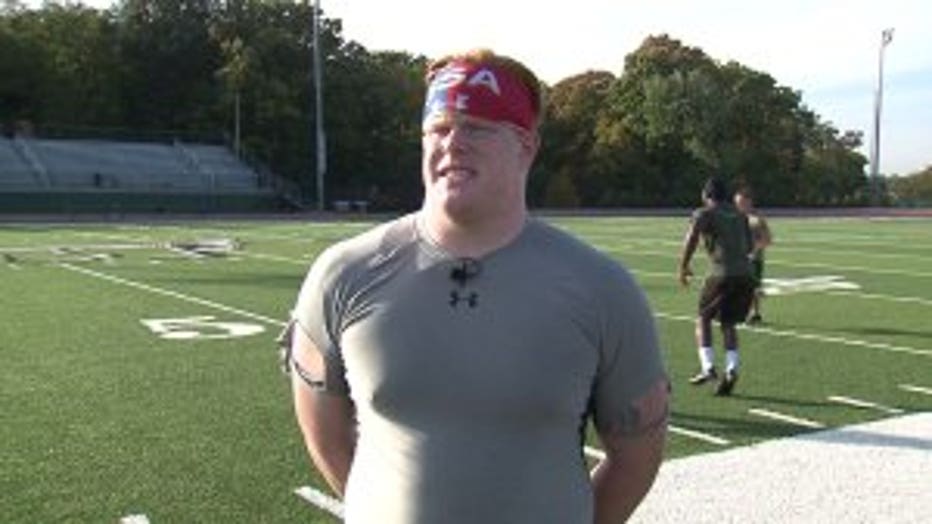 "He is one of the greatest men I've ever been associated with. I'm fortunate that I call him a friend, a dear friend. If I had a son, daughter, any relation that could ever play for Dennis in any capacity, they would be blessed," Skip Noon, athletic director and coach said.

Dr. Dennis Miller is the head football coach at Wisconsin Lutheran College.

"It's just a dream job because we're at a great Christian school and there aren't many of those left. It's got high academics, and we're really able to attract high quality kids that want to play this brand of football, and it's really fun," Miller said.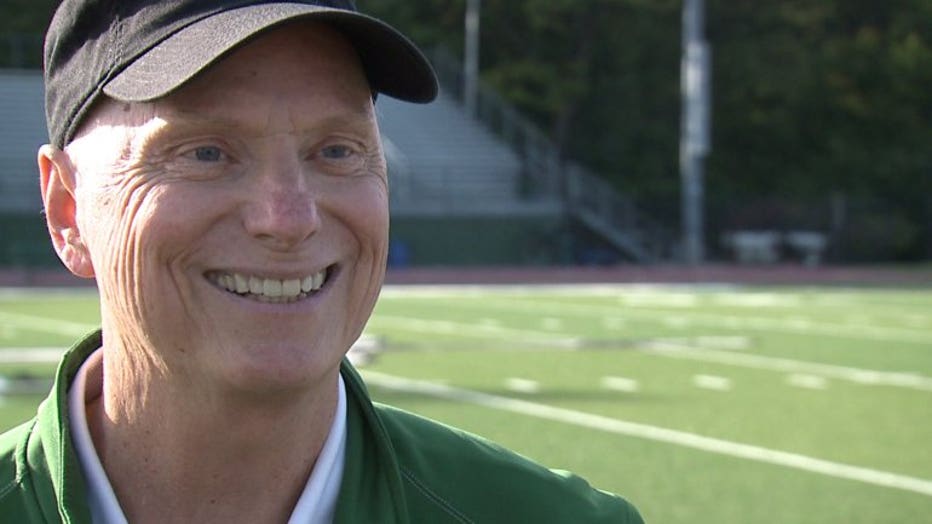 He is also a husband, father, friend and mentor. Above all else, Miller is a man of faith.

"This is my ministry -- my ability to work with kids and help lead them in their faith," Miller said.

Make no mistake, Miller is also a competitor. He was on staff with former Green Bay Packers Coach Mike Holmgren, and coaching icon Lavell Edwards when Brigham Young won the national championship in 1984.

Miller had overnight success as head coach at Northern University before starting up Division III Wisconsin Lutheran in 2000.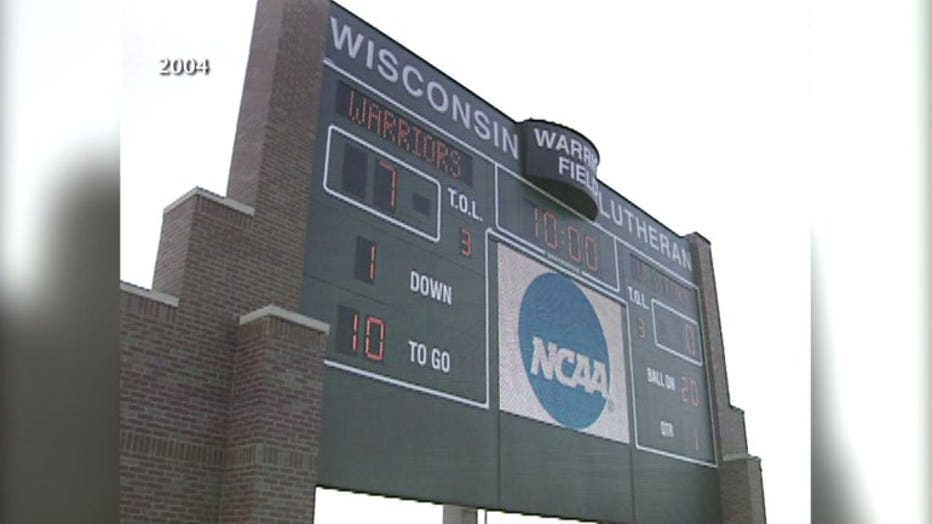 Wisconsin Lutheran College


"Quite honestly, it was harder than I thought it was going to be -- starting from ground zero with not a player on the football team. To get the name out and get people to know about it -- it took us about five years to build this stadium, so we were kind of playing all over the place," Miller said.

In July of 2015, Miller was blindsided by a rare form of cancer.

Treatments have sapped his physical strength at times, but not his faith. He says the adversity, in some ways, has been uplifting -- as it was nine years ago when he had open heart surgery.

"I look back on the recovery during that time as the most peaceful time I've ever had in my life because it just made me see, even though I was doing things the right way, it made me see -- what were the priorities? What's the most important thing? Where should you put your energies? I think that's what this has done for me as well," Miller said.

"It's a very good message for the season and for life. Yeah, you were dished out some major adversity, but it really depends on how you respond to it. And as long as you respond well, like Coach Miller did, and like we're going to try to continue here for the rest of the season, there will be a successful outcome," Leisemann said.

"He's battling cancer, and he's out here every day putting in the hours with us. It's really inspirational. It's just crazy to think about how he doesn't let anything really phase him," Rodriguez said.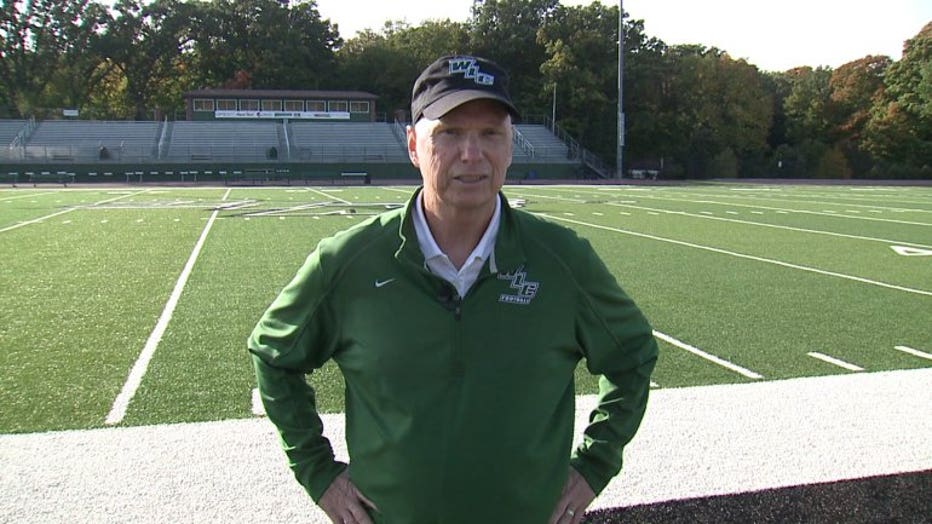 "You're around a group of guys that care. Coaches that care. Plus it keeps your mind occupied with all kinds of different things that are going on. The support that I've gotten from all of them has been outstanding. In fact, I was in the hospital on my birthday, but I got a great shout-out from the players via huddle, so I felt pretty good about that. It's a pretty dark period when you go into it. If you are confident that the Lord's got it figured out, then you just roll with it," Miller said.

Miller said his chances for a full recovery are good -- which is good news for everyone who loves the man at Wisconsin Lutheran College and beyond -- as well as the Warriors football program.

"Lord willing, I don't see an end in sight right now. I mean, this is a joy," Miller said.