"We want to own the Big Ten:" Excitement builds ahead of Badgers, Penn State matchup in Indy
INDIANAPOLIS -- There will be plenty on the line Saturday night, December 3rd as the Wisconsin Badgers take on Penn State in the Big Ten Championship game.

The game on Saturday night  at Lucas Oil Stadium in Indianapolis will definitely be the biggest on the Badgers' schedule to date. But talking to the players -- it's just the next game on the schedule.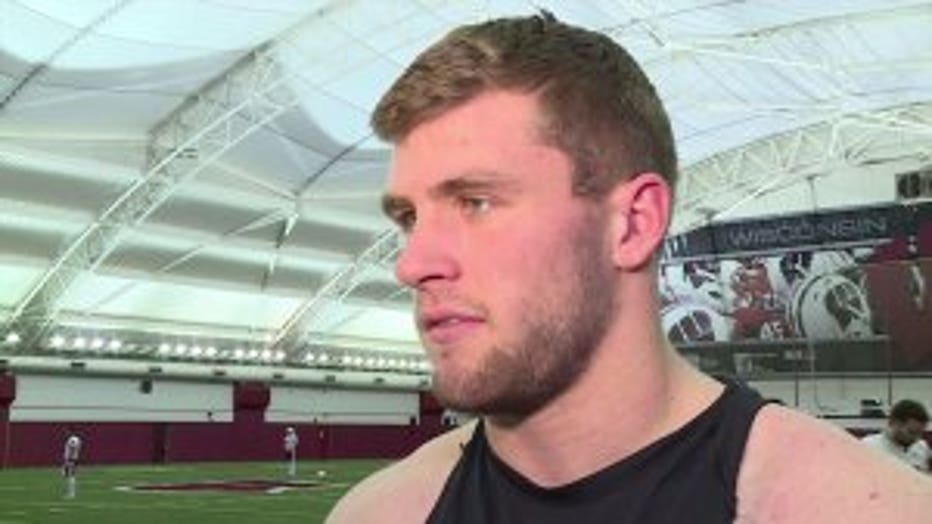 "You can`t approach it like it`s this huge game because at the end of the day, it`s football. It`s what we`ve been playing our whole lives. It`s got a little more hype around it, but at the same time, we`ve been in games that have had hype all year long. It`s nothing new to us. We`ve facing another great opponent with a lot of great weapons offensively," TJ Watt, Badgers linebacker said.

"Oh, it`s really exciting! All the hard work that we`ve done in the season, this is our kind of, your reward -- playoff games and all that stuff -- but this is a championship game itself and we want to own the Big Ten," Chikwe Obasih, Badgers defensive end said.




The Badgers are hoping that there is another big game in the future -- meaning the college football playoffs.

But that's another discussion for another day.

First things first, the Badgers have to beat Penn State Saturday night.

YOU can watch the Big Ten Championship game on FOX6! Coverage from Indianapolis starts at 6:00 p.m.