"We are erecting steel:" Workers are now building UP on new Bucks arena


MILWAUKEE -- Construction of the new Milwaukee Bucks arena reached a milestone on Monday, November 7th. Until now, all the work has been happening at or below ground level. As of Monday, the project is now building up.

The Bucks arena project is $500 million big.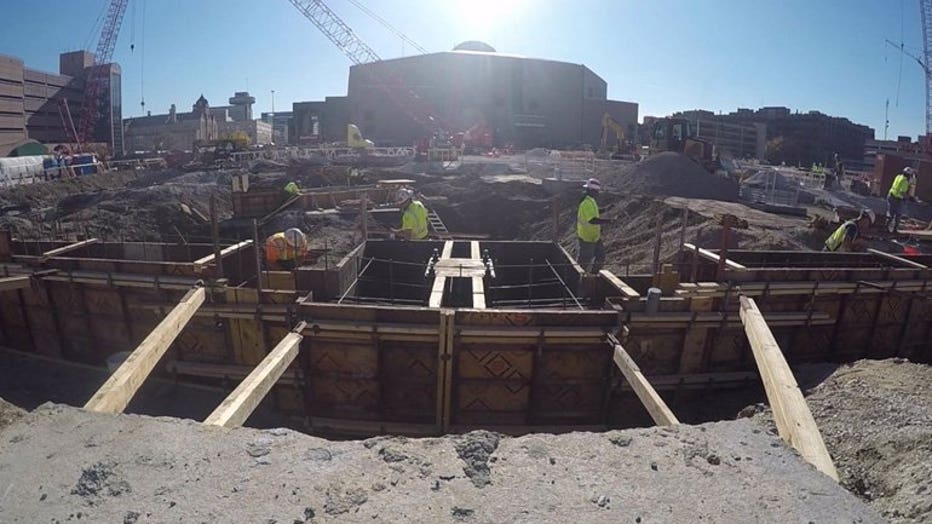 Construction on new Milwaukee Bucks arena


"Installing concrete foundations, underground mechanical, electrical and plumbing to get us ready for this point," said Angie Helfert, project manager.

Five months of planning and callous-inducing work happened behind several blocks of construction fencing.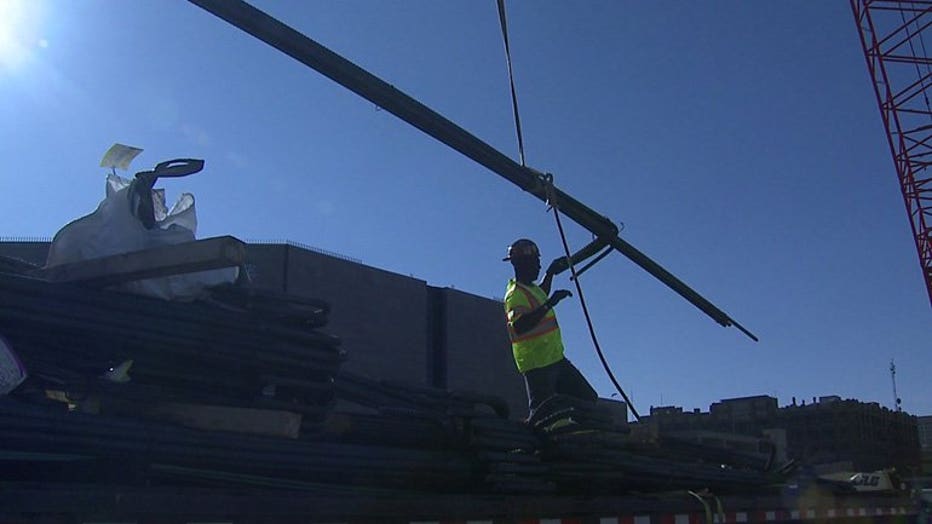 "Steel, we are erecting steel, starting with the first columns back there," Helfert said.

The Bucks are now beaming -- because for the first time, the project is indeed building up -- with a crane to lift the steel and workers on the ground to rivet them into place.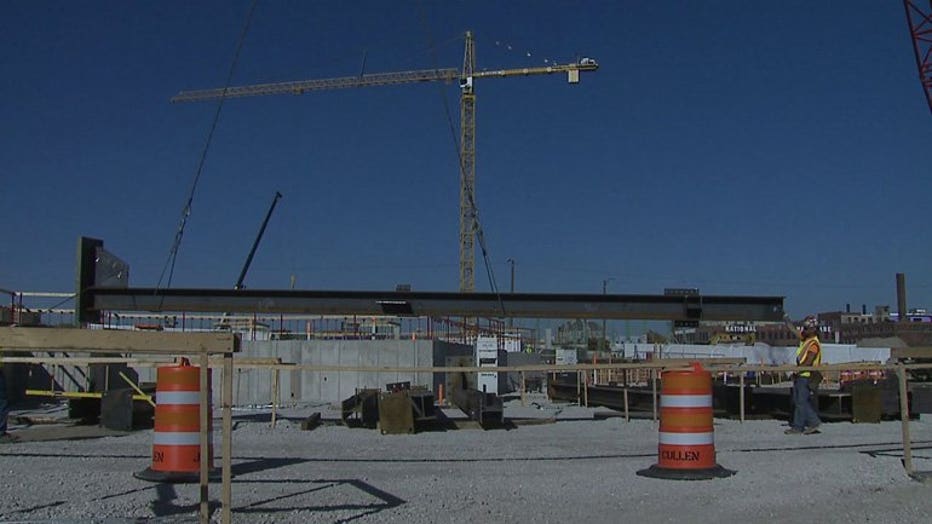 Construction on new Milwaukee Bucks arena


"Everyone is really excited to be a part of this project and what it represents to the City of Milwaukee," Helfert said.

So as the arena goes up, momentum for the team builds as well.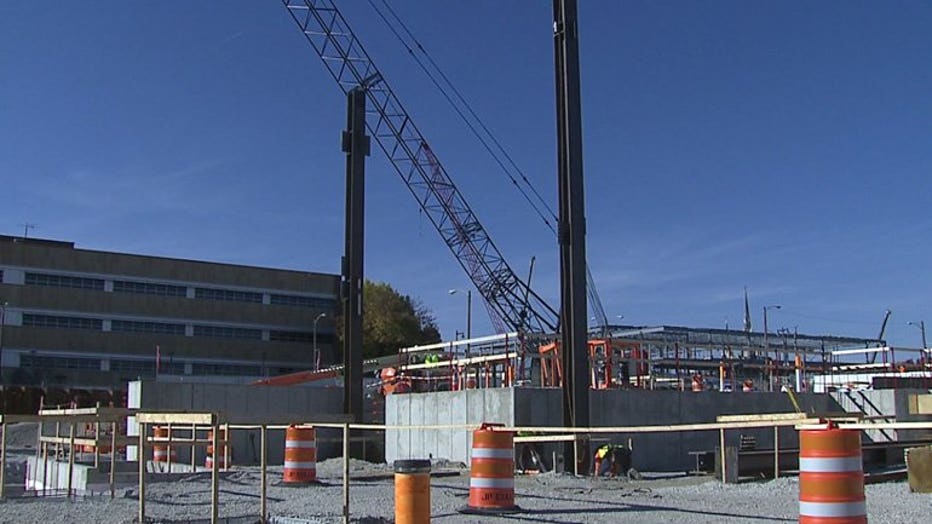 Construction on new Milwaukee Bucks arena


Groundbreaking and construction began in June of 2016, and completion is expected in 2018.