Waukesha athlete is a "tremendous time manager," plays multiple sports in a single season


WAUKESHA -- There aren't many high schoolers who can sum themselves up as accurately as Austin Peters.

"I just love doing sports. I love being busy," Peters said.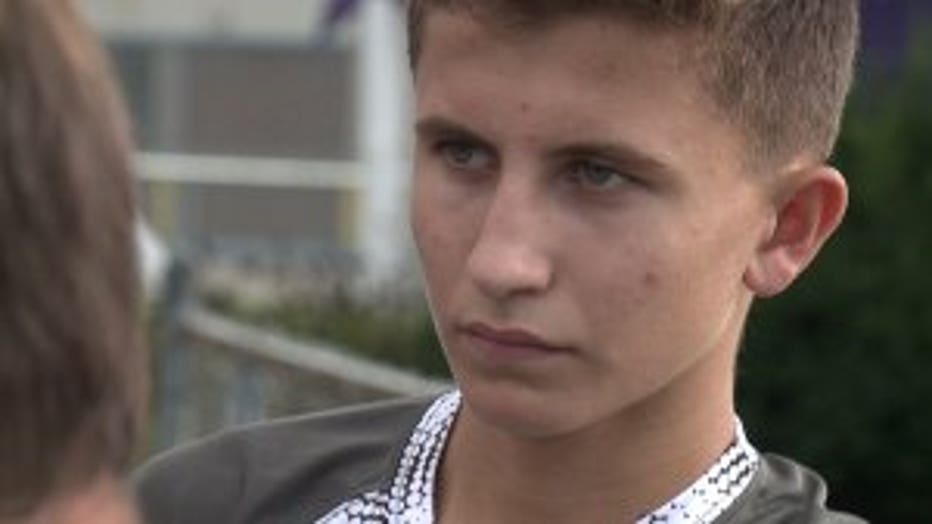 Peters is a freshman on the Waukesha North Cross Country varsity team. He is also a freshman on the Waukesha North football varsity team. And yes, those are both fall sports.

I just have fun doing them both. Running always came naturally to me. I have always loved doing long distance. It's just fun doing two sports and being busy," Peters said.

Most days after school, here's hot things go for Peters. Get dressed for cross country practice and take part in the workout. He is one of the team's top five runners, so his times count in meets.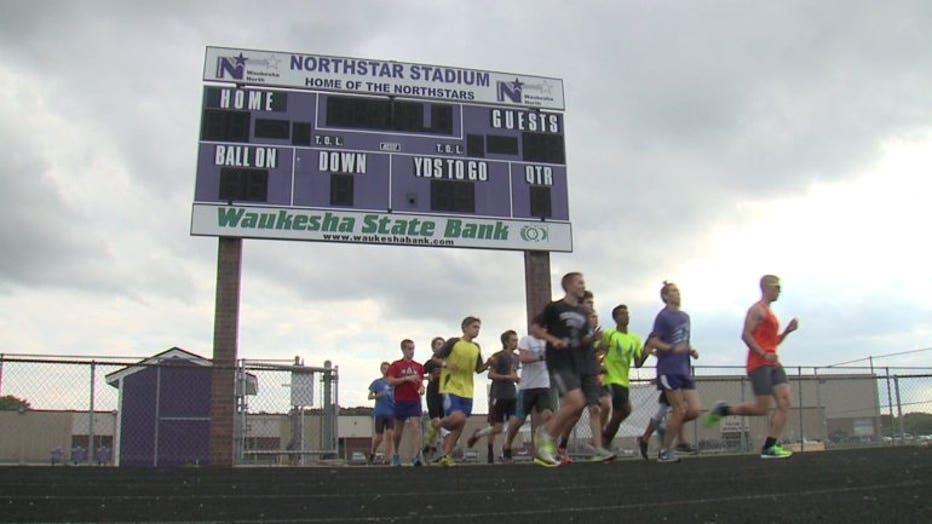 Speaking of time, at about 5:15 p.m., Peters heads into the lock room to put on his football gear and then comes out to catch the tail end of that team's practice. He is the kicker and punter.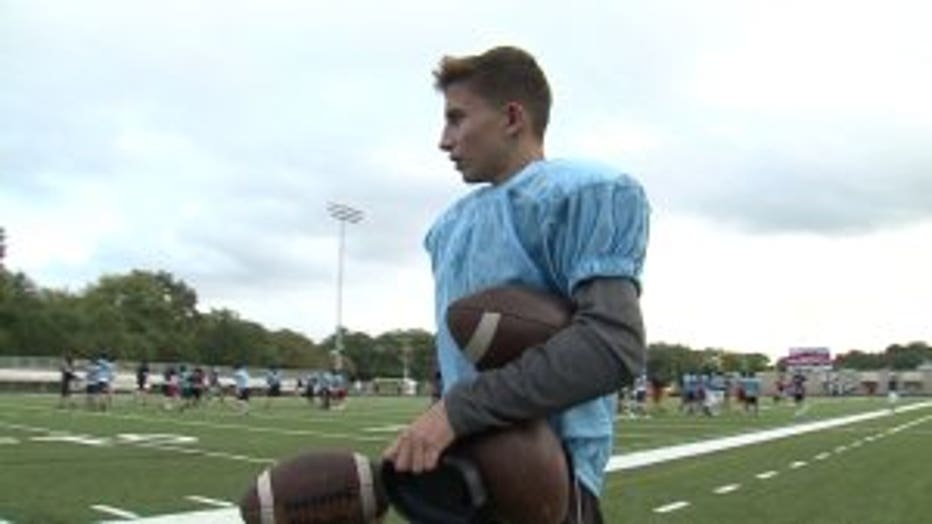 "He knows what he has to do. He's a tremendous time manager," said cross country coach Jamie Mosley. "That's one of the life skills I am always teaching out guys."

Mosley kept Peters' situation in mind where he could when scheduling his team's meeting this season -- and football coach Matt Harris, who went to school with Peters' mom, is similarly flexible.

"I have to change practice. Sometimes I can't do kickoff team or extra point at the beginning of practice like sometimes I'd like to. But it's fine, I'll take the trade-off," Harris said.

Peters is playing football and running cross country in the fall. He'll play basketball, he'll run track, he'll play baseball. That's five sports in the school year -- and he's not ready to give any of them up. The best thing about t is, nobody really thinks he'll need to.