'There is so much potential:' New Bucks' head coach Mike Budenholzer feels he's the right fit for the team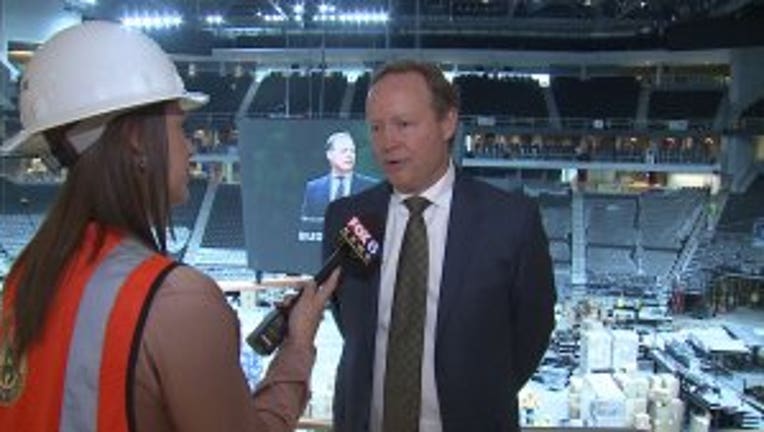 MILWAUKEE -- The future is now for the Milwaukee Bucks. Mike Budenholzer is the new head coach, after previously leading the Atlanta Hawks. He said he feels he's the right fit for the team.

"Well with the players, I think I've talked a lot about how much potential there is for this team to be great defensively, and as a coach, I think, prioritizes being that good on that end of the court. I just think there is so much potential and I'm excited about that, but I think also the way they can play offensively and the skill sets that not just Giannis and Khris but lots of guys up and down the roster, and so far from a player perspective, I couldn't be more excited and think that there's a lot of things they've done well here and I think we can get even better going forward," said Budenholzer.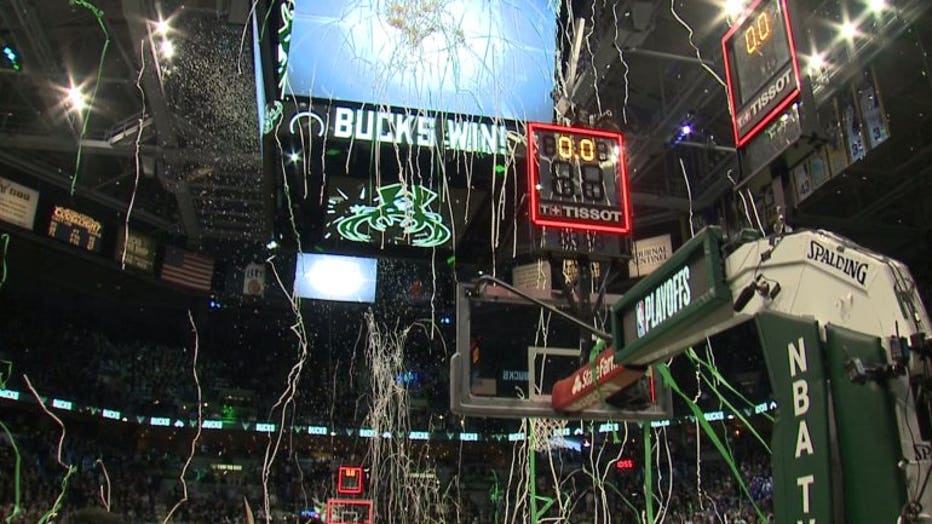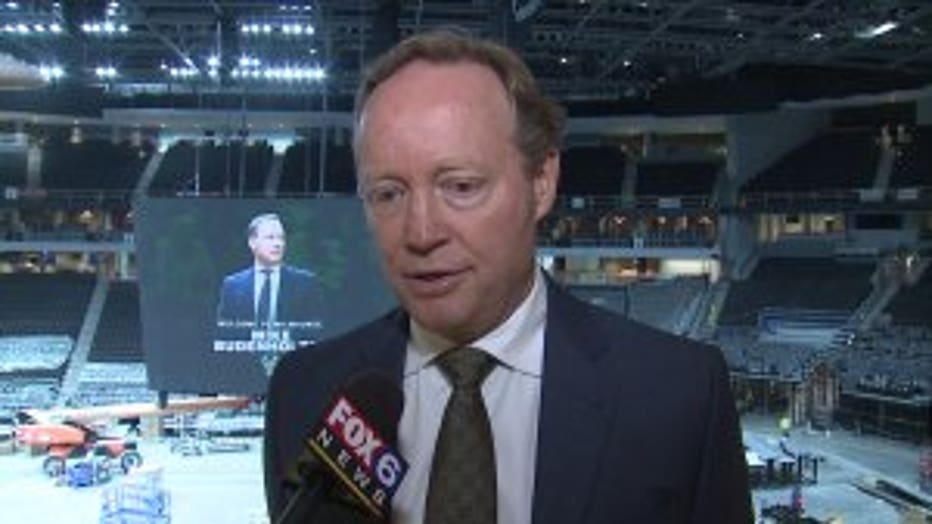 FOX6's Kaitlin Sharkey: "They are kind of on the cusp. They always get to this point in the season. Do you feel like there's a sense of urgency to get past that mark and kind of take it to the next level in Milwaukee?"

"There's certainly expectations for me as the head coach and Jon as the GM, and our entire organization, our players. I think there is a real desire to take the next step and go to another level. I think the more we focus on what we are doing every day -- are we getting better individually each day? Are we getting better collectively? That's been the process for a long time in my NBA career. That's how you have to have great success -- you focus more on what you are doing each day and the results will come," said Budenholzer.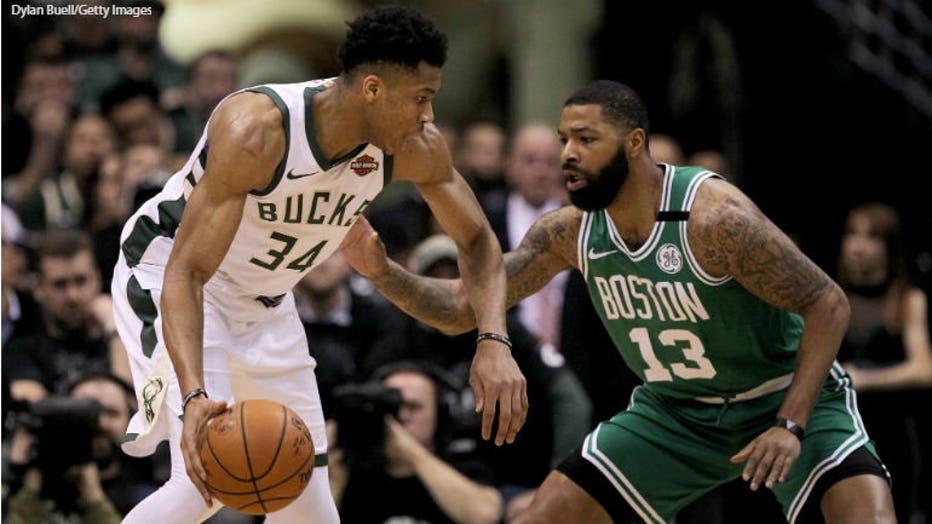 MILWAUKEE, WI - APRIL 26: Giannis Antetokounmpo #34 of the Milwaukee Bucks dribbles the ball while being guarded by Marcus Morris #13 of the Boston Celtics in the first quarter during Game Six of Round One of the 2018 NBA Playoffs at the Bradley Cent


FOX6's Kaitlin Sharkey: "When you are talking about maximizing talent and player development and when you have a star a star like Giannis already but he is young and he still has some growing to do, how do you kind of tackle that and go I have this here how do I maximize this now?"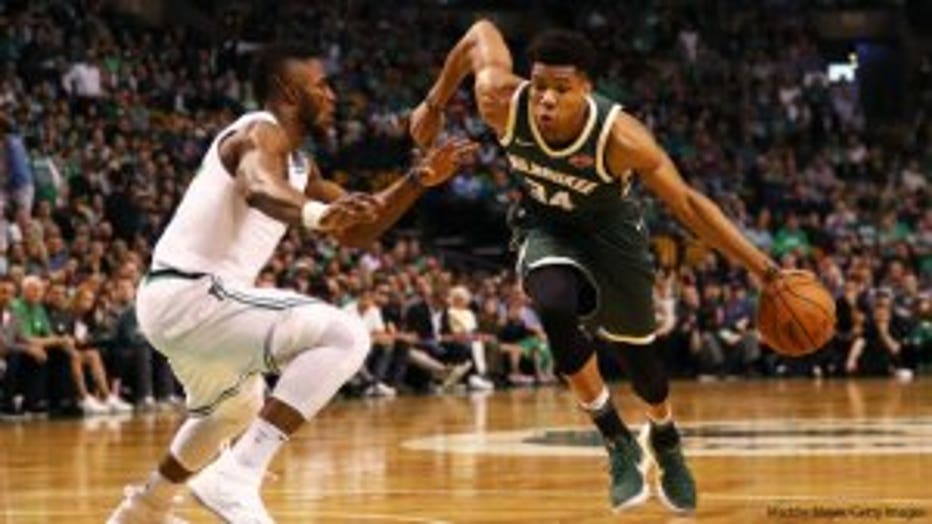 BOSTON, MA - APRIL 28: Giannis Antetokounmpo #34 of the Milwaukee Bucks drives against Semi Ojeleye #37 of the Boston Celtics during the first quarter of Game Seven in Round One of the 2018 NBA Playoffs at TD Garden on April 28, 2018 in Boston, Massa


"Well luckily I think Giannis is excited and thinks there is so much more that he feels like he can give and so much areas where he can improve and that's the biggest part of player development and growth is being open to it and getting to be great and he works so hard, and I think with myself and assistant coaches Giannis is just going to get better and better and he is special and unique and it's because he wants to be great," said Budenholzer.

FOX6's Kaitlin Sharkey: "Is there almost now, obviously there is a lot of work to be done. You are just beginning your work, but is there a sense of relief that now I know what my next step is and now I know what my new role is? What is going through your mind emotionally right now?"

"Oh yeah, no doubt, once you know where you are going to be and the group of players you are going to be coaching, who your GM is, and your front office and your ownership group, then you are like, 'OK, I made this decision -- now let's go get to work. Let's roll our sleeves up,' and and that's a great feeling to know where I'm going to be and who I am working with and it just feels really good," said Budenholzer.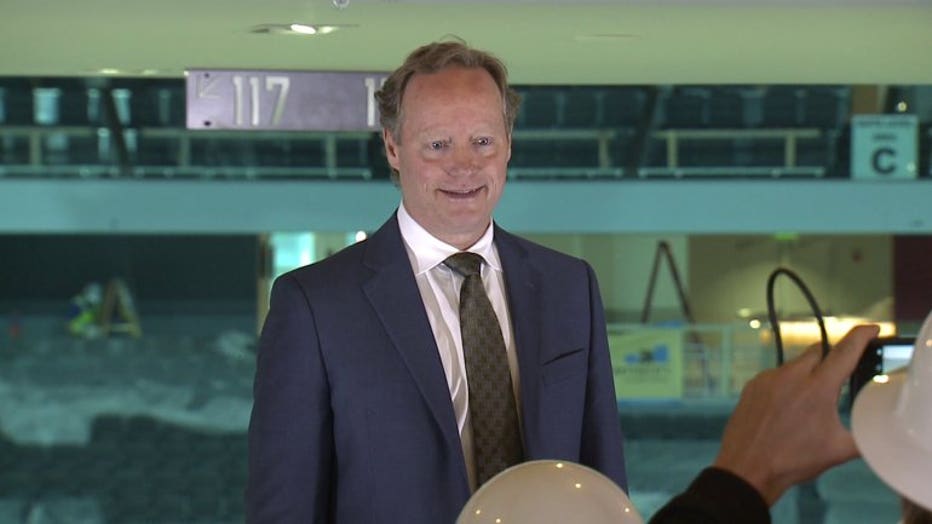 Now that the Bucks have a new coach, they can focus on the rest of the off-season. The next big date is June 21, the NBA Draft. Then free agency officially begins on July 1.