Texans receiver cited for marijuana possession, Damarious Randall was driving vehicle
SCOTTSDALE, Arizona -- A Houston Texans wide receiver was cited for marijuana possession after a vehicle he was in was stopped in Scottsdale, Arizona, on Sunday night, February 28th -- and Green Bay Packers cornerback Damarious Randall was driving the vehicle.

It was just before midnight when Scottsdale officers stopped a black Maserati driving without a visible license plate.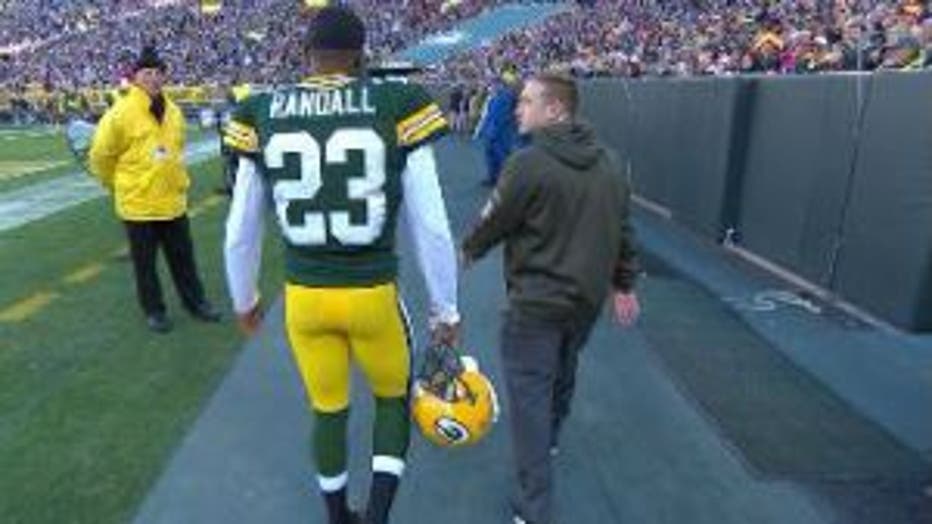 Three people were inside the Maserati -- Jaelen Strong, Damarious Randall and Brayon Colley.

When officers made contact with the vehicle, they detected a strong odor of marijuana coming from the vehicle.

All of the occupants were questioned about the odor, whether they had marijuana in their possession and whether they had a medical marijuana card.

Police say Strong admitted that he was in possession of some marijuana and advised that he didn't have a medical marijuana card.

Strong provided officers with a cigar package containing three marijuana cigarettes.

Strong was arrested for possession of marijuana and later released pending charging.

Randall and Colley were released at the scene.