Steve Novak only played three games for Bucks before injury, but calls coming home "dream come true"
MILWAUKEE -- Steven Novak only got to play in three games for the Milwaukee Bucks before he suffered a season-ending knee injury on Saturday night, February 27th. Regardless of the future, the 32-year-old has a memory he'll cherish for the rest of his life.

"I just tried to be like, normal, you know? It's like you want to say thank you because you hear it and you feel it. It's unbelievable," Novak said.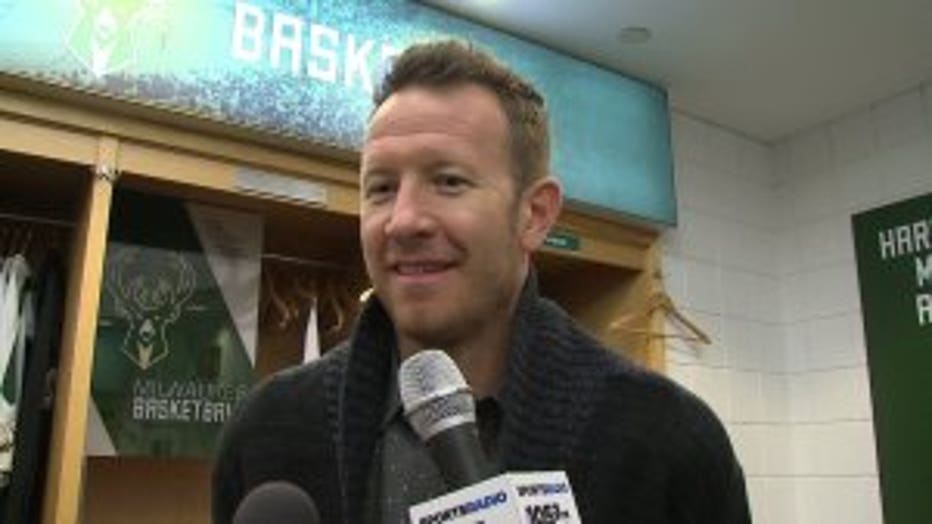 On February 22nd, a night when the headline act at the BMO Harris Bradley Center was Kobe Bryant, another player stole the show.

"It's crowded. Novak brings out everybody," Bucks Head Coach Jason Kidd said.

"Just hearing the reaction I think was what was special. It was like, you come home and sometimes you just don't know what the reaction's going to be. It was more than I ever expected. That's for sure," Novak said.

Novak, in his 10th NBA season, was finally home.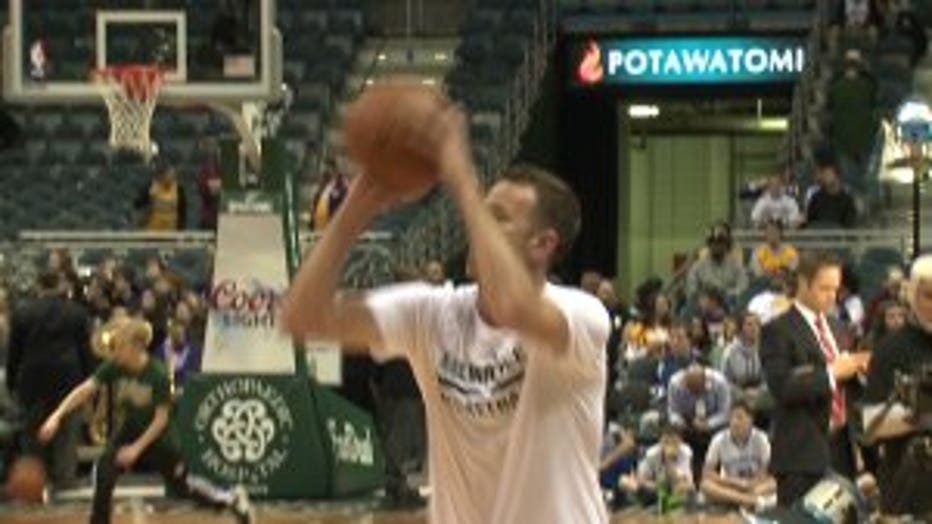 "It's a special time," Novak said.

After playing for eight teams in the NBA, the ninth team that Novak is playing for has to be the most rewarding.

"To be home and playing for the Bucks, a team that I've always wanted to play for, it's like you can't always say that. But now that I'm here I can. And it's like a dream come true. I know it's cliche, but it's where I'm from," Novak said.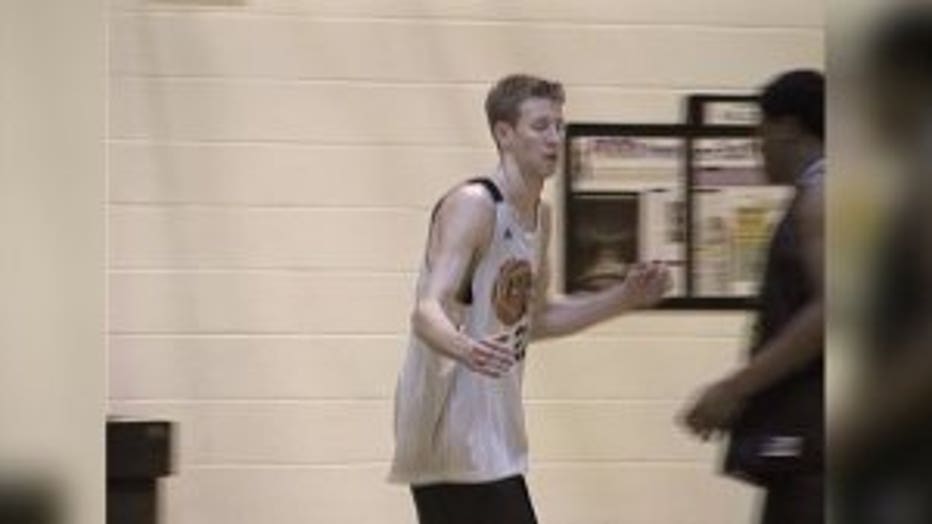 Known as the "Brown Deer bomber" in his high school days, Novak was the 2002 Wisconsin Mr. Basketball while at Brown Deer High School.

From there, he went to Marquette University, where he helped lead the team to the 2003 Final Four.

It was well before that when his dream of playing for the Bucks began.

"I drove over the Hoan Bridge and I took a picture of the arch because it's like I was doing it. I remember the songs I was listening to when I was younger driving over the Hoan Bridge, like thinking about playing for the Bucks. I was like in grade school or high school. Fast forward 15-20 years later, it's like, I did that today, you know? It's just a special time for it to really come that full circle for me," Novak said.

The journey back home for Novak has been a long one.

As his career continued, it seemed as though it would never happen. Then, he was traded to Denver at the trade deadline.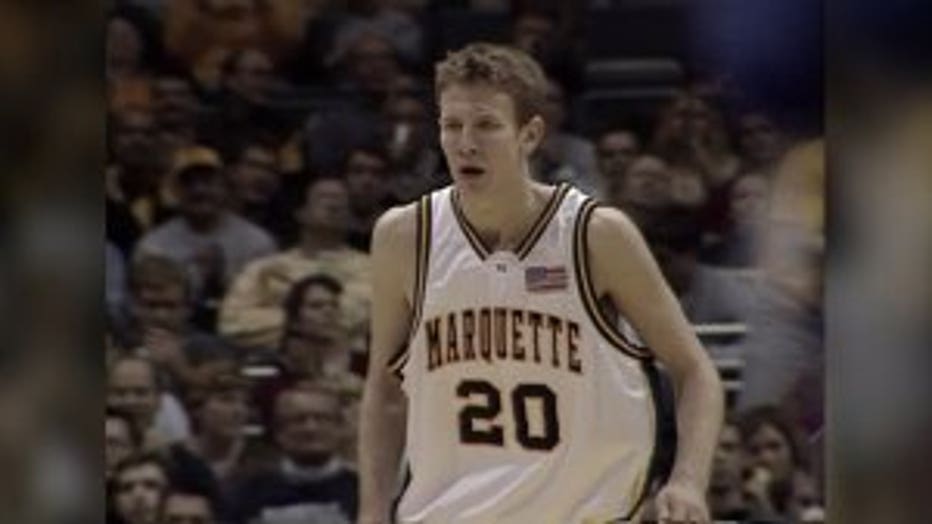 "I don't think I, at this point, knew it was something for sure that would ever happen. So I just think that we were lucky enough that Denver did say they'd do a buyout and Milwaukee, they called and said they had interest. So it was a phone call I wasn't sure I'd ever get. I was pretty pumped," Novak said.

Novak called his parents, who still live in the area, to share the good news.

"When I called them I think they were at Menards and my mom was making a scene I think at Menards. She said it was her greatest Menards shopping experience she's ever had," Novak said.

Son after the call, on the night before his Bucks debut, Novak was at their house.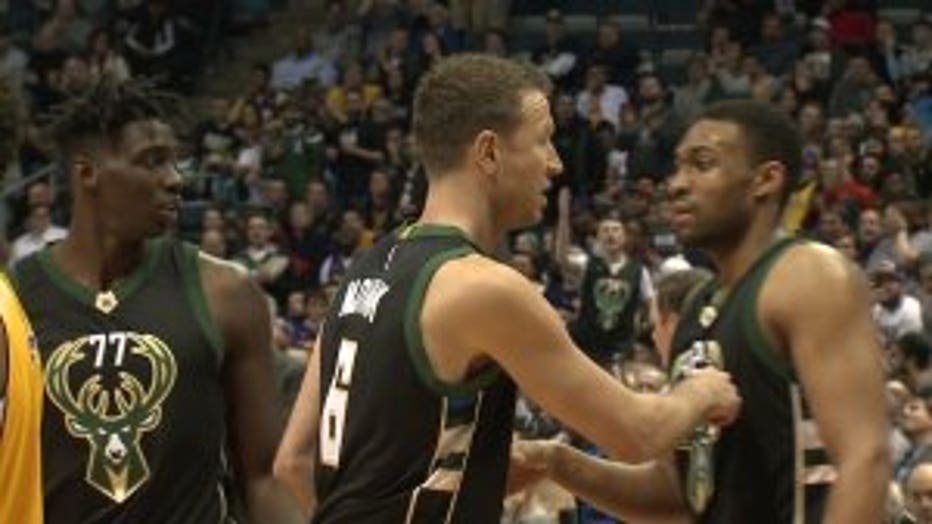 "My mom was making me a peanut butter sandwich and was, you know, 'you can sleep here if you want.' I said, 'no, no, no. I have a house here too, Mom. So it's all right.' So I went home. But yeah, they tried to kidnap me," Novak said.

Now, he's waiting for his life to have a sense of normalcy, and one thing will make that happen.

"I think when I have my kids at the game and my wife -- I think it'll be like 'they're here. They're watching me.' And that's what usually does it for me. It's like when I have my family around me and I realize like, I'm here with them -- I think back to the times when I was younger with them. I'm thinking about this possibly happening. So it's been a blur so far. That's for sure," Novak said.

Novak suffered an injury during the fourth quarter of the Bucks matchup with the Detroit Pistons Saturday night, February 27th at the BMO Harris Bradley Center.

On Sunday, February 28th, Bucks officials said on Twitter Novak suffered a sprained MCL and he is expected to miss the remainder of the season.