'She's on par to play at 1 of the best Division 1 colleges in the country,' and she's only 11!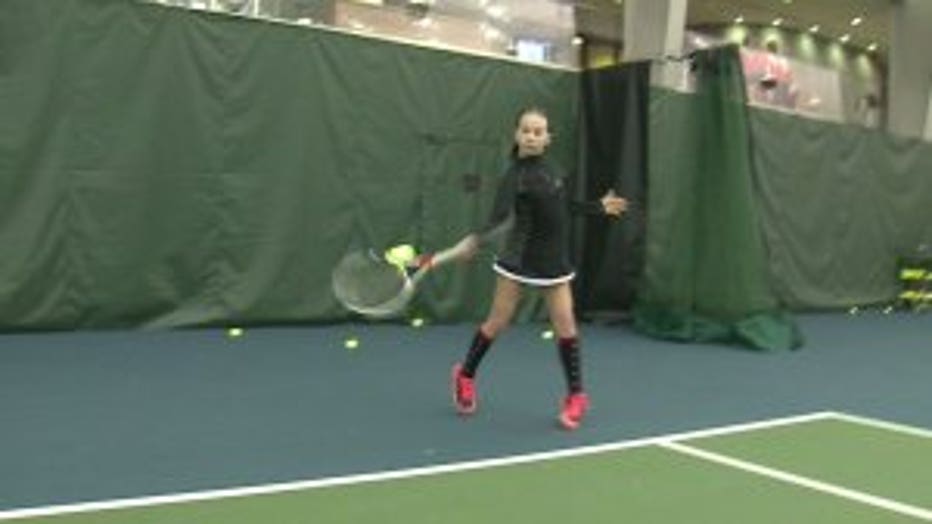 PEWAUKEE -- Imagine being 11 years old with dreams of being the best at what you're passionate about. A Pewaukee girl is following those dreams with hope of getting to the top in her sport.

"I think hard work, really, is a main key," said Bella Marquart.

Marquart is as tough and determined as any player who picks up a tennis racquet.

"Even when I'm not playing tennis, I mean, I wish I was. I mean, I love being out on the court and competing," said Marquart.

She competes at a level many players her age or older won't ever reach.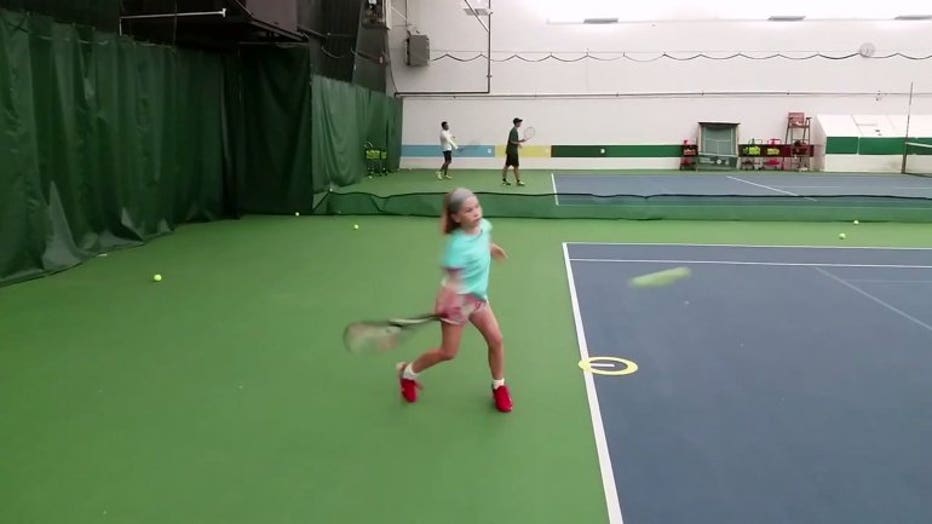 "From a maturity standpoint, a playing, talent standpoint, she's just phenomenal. Very athletic. Her demeanor on the tennis court is very professional and it's been very professional from a very young age," said Aniela Neuberger, Marquart's coach.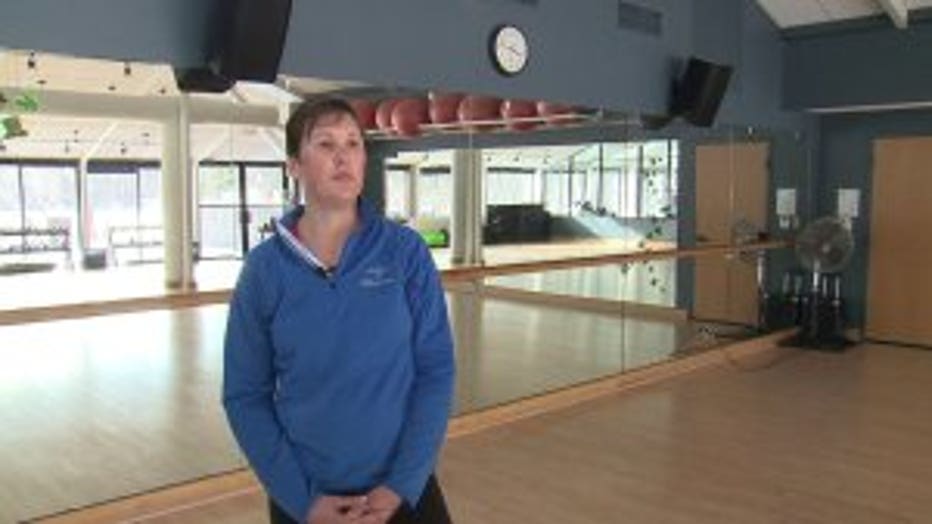 Since she was six or seven, she's been coached by Neuberger at Destination Kohler Sportscore.

"It's been great, really. I mean, I've seen the maturity through the years," said Neuberger.

It's easy to see on the court, as she already ranks extremely high on the college recruiting list and she's only in sixth-grade.

"She definitely is on par to play at one of the best Division 1 colleges in the country," said Neuberger.

Recently, she was one of only three players in her age group to represent the United States in Flushing Meadows, New York, at the Junior Fed Cup against Canada.

"I always picture myself someday there, playing there, and now I get that opportunity and I'm really excited," said Marquart.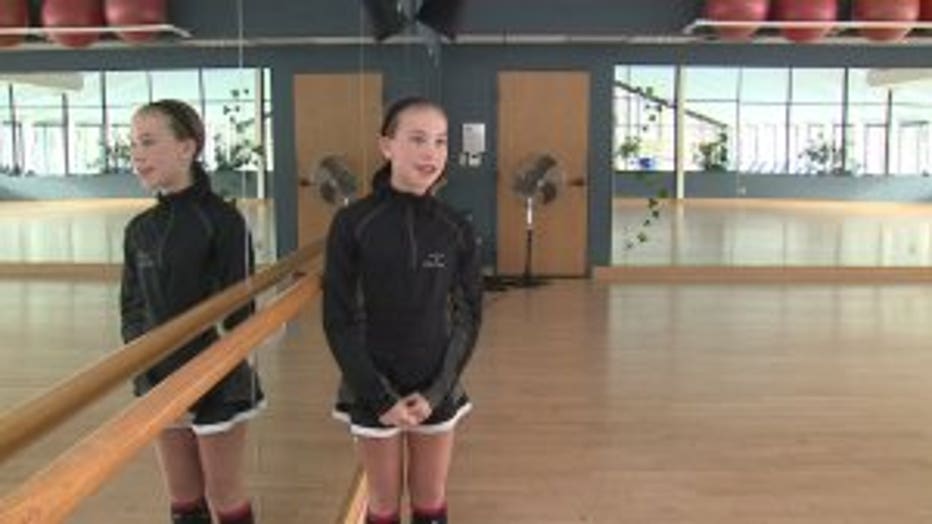 "It's brilliant. For an 11-year-old to go to New York, Flushing Meadows, and represent her country against Canada is phenomenal," said Neuberger.

The experience brought her a step closer to her ultimate goal.

"I really want to become number one in the world," said Marquart.

It's not surprising that Marquart set the bar so high, especially after her initial experience playing.

"When I stepped on the court and hit my first ball, it was just this amazing feeling of joy and excitement. I thought it was the coolest thing ever," said Marquart.

And if it wasn't for her brother, who played high school tennis, she may have never been able to enjoy the ride she's on.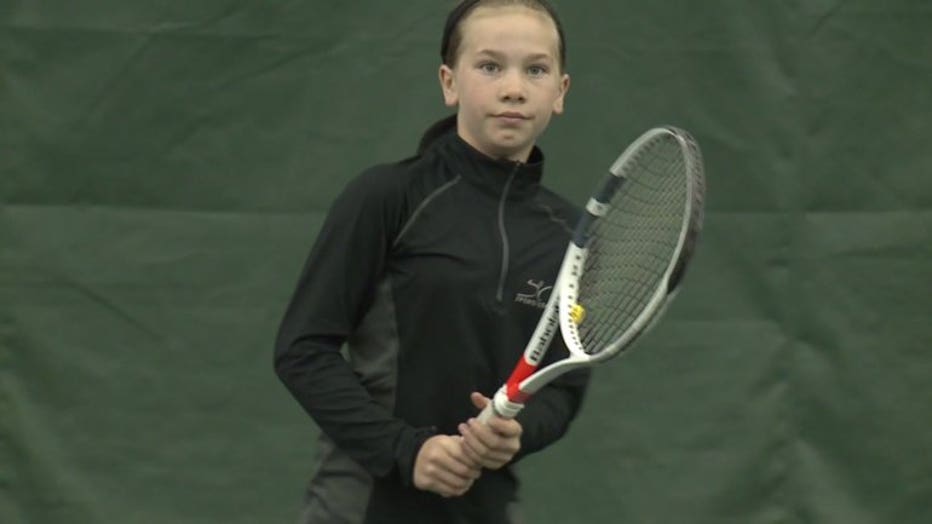 "When I was little, I used to go follow him around with a racquet and go watch his matches. He used to put headbands on me and put a tennis ball in my hand," said Marquart.

Now, it's Neuberger who's putting the ball and racquet in her hand, guiding her through the process step-by-step.

"She is hard on me, but I do like it because I know she's just trying to help me, help me get better, so it makes me want to work even harder that I know that people are trying to help me to become great," said Marquart.

It's something Neuberger knows a lot about since she was also a highly-ranked junior player that made it to the professional tour.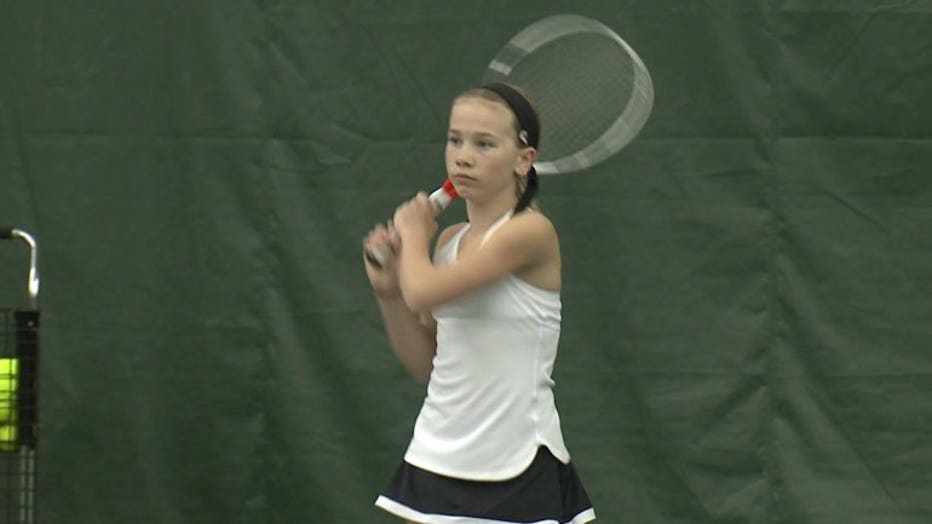 "It's a continual talk on technique, but I think we have a good balance, just a relationship with understanding also that she's just a kid and you know, making it fun as well," said Neuberger.

Part of Marquart's fun is paying close attention to her favorite player, Roger Federer.

"I just think in my head, I mean, 'what would Roger do? What would the pros do?' And I just try to think as many positive thoughts," said Marquart.

But this is work, for hours on end, at least five days a week -- but she does make sure to stay fresh, physically and mentally.

"I think her parents have done a phenomenal job with making sure she gets a break, giving her a week away from tennis and allowing her to have a holiday here and there," said Neuberger.

Even though she's away from her friends, she says she would rather be on the court, and they have a way of supporting her passion.

"They always ask how my tennis is going, and when they saw that I was going to New York, they thought it was so cool. People were asking me, 'can I have your autograph?' So it was the coolest thing.  It makes me feel like I'm Roger Federer and one of the pros," said Marquart.

One day, she just might be like her idol, on top of the tennis world.

Bella Marquart is the number one ranked player in the state of Wisconsin in her age group, fourth in the Great Lakes Region, and she's in the Top 20 nationally, according to Tennis Recruiting Network.