Scooter Gennett hosts pottery session to benefit a good cause: "Whenever I get to do pottery, I always have a good time"
MILWAUKEE -- Major League baseball players have a long season, with more than 160 games -- so it's good to get away when you can. One Milwaukee Brewers player was recently able to build in a little break time -- taking part in another of his passions -- pottery!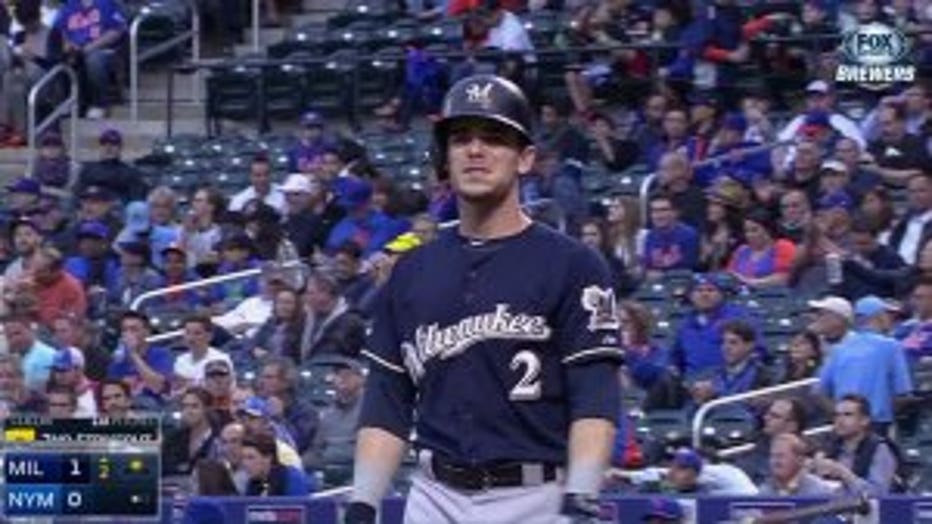 6427 W North Ave, Milwaukee, WI 53213


For Brewers second baseman Scooter Gennett, it has been a season filled with highs and lows. After a dismal start, he was sent down to Triple A Colorado Springs.

A few weeks later, he was recalled.

""I learned to just come back and not worry about anything. It's a long year. Things will even out," Gennett said.

Despite the brief demotion, he seems to be even more upbeat and positive as he moves forward.




"He's just a really good player and he has good motivation. He's always looking on the bright side of things," Rebecca Briesemeister said.

13-year-old Briesemeister is one of his biggest fans. She met him recently -- away from the field.

When Gennett isn't playing baseball, he pursues another passion: pottery!

"It's fun to get dirty away from the field," Gennett said. "I like making jewelry boxes because my mom, my sister, Kelsey, my wife -- we all enjoy jewelry boxes. Even I do."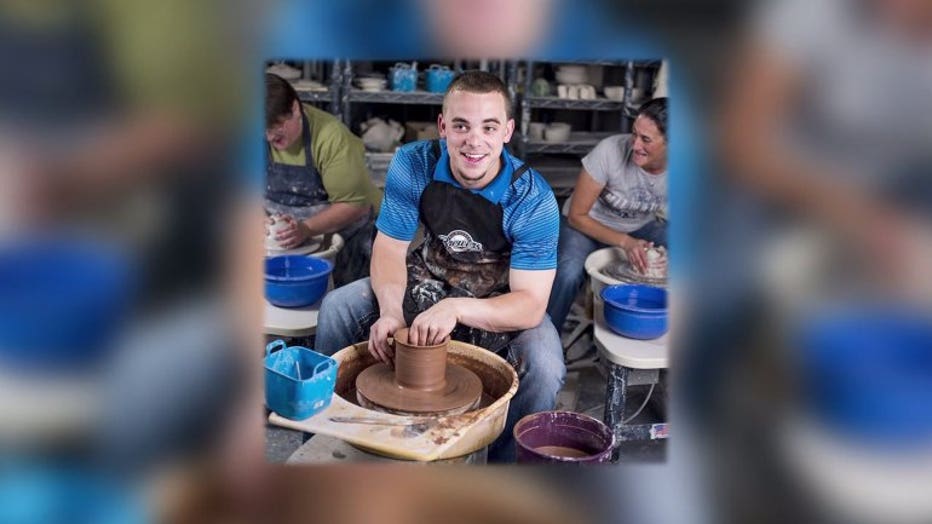 This summer, Gennett and a couple of other aspiring artists got their hands dirty at Creative Fire in Wauwatosa.

"Whenever I get to do pottery, I always have a good time," Gennett said.

Briesemeister is one of the people who had an opportunity to take part.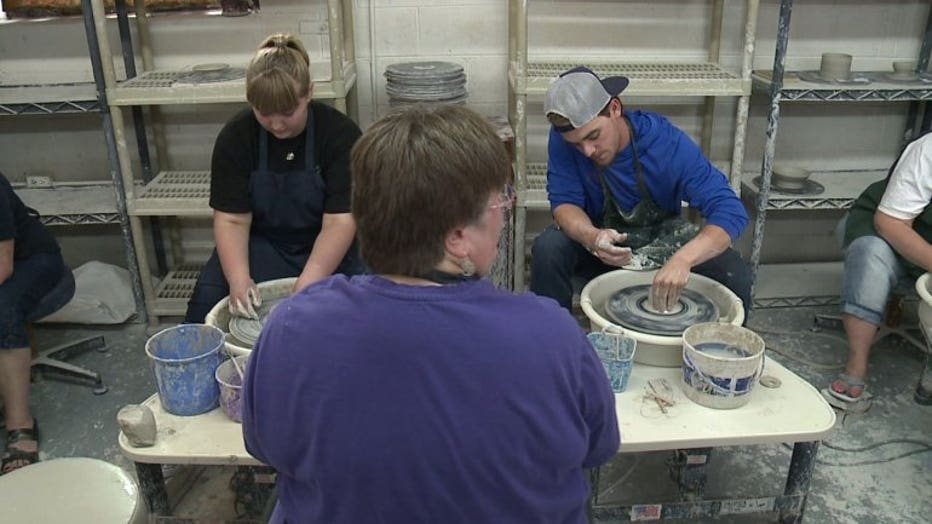 "It was fun. Scooter's really cool. And he like, helped me with the pottery and everything. And it was like, really cool to do, like, the pottery and stuff. Because, like, I've only seen it and stuff," Briesemeister said.

However, spinning with Gennett wasn't a coincidence. He auctioned off the pottery session to help raise money for LUNGevity -- an organization that helps educate and raise awareness for lung cancer.

"Obviously it was for a good cause too. So it can't get much better than that. It was good," Gennett said.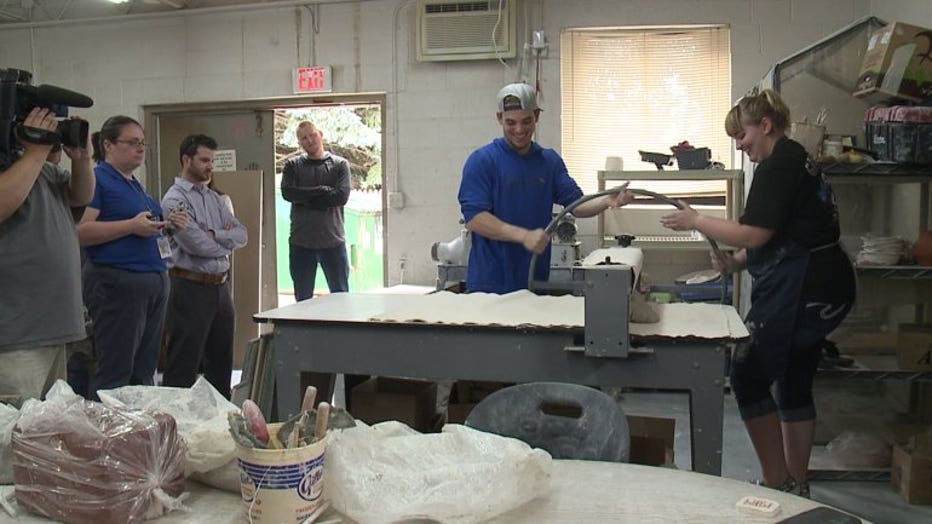 Briesemeister's family purchased the session and surprised her with it as a Christmas present.

""I screamed and then I like, cried," Briesemeister said.

But then, she had to wait seven long months to finally get her gift!

"They've gone by really slowly because I was like, waiting for summer. I was just really excited the whole time," Briesemeister said.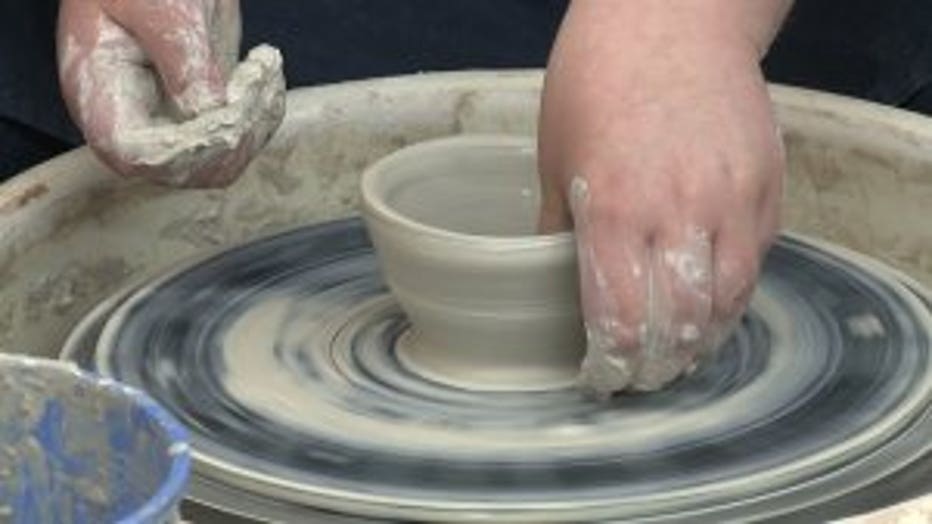 "She was good. She held herself good. She wasn't too nervous," Gennett said.

Not many people, including Briesemeister, realize Gennett's passion away from the dirt on the diamond is putting his hands in the clay on the plate.

"I never would have thought that he would have done that in his free time," Briesemeister said.

Yet his teammates did find out during his rookie season.

"They had a little fun with the picture of me in ESPN The Magazine last year," Gennett said.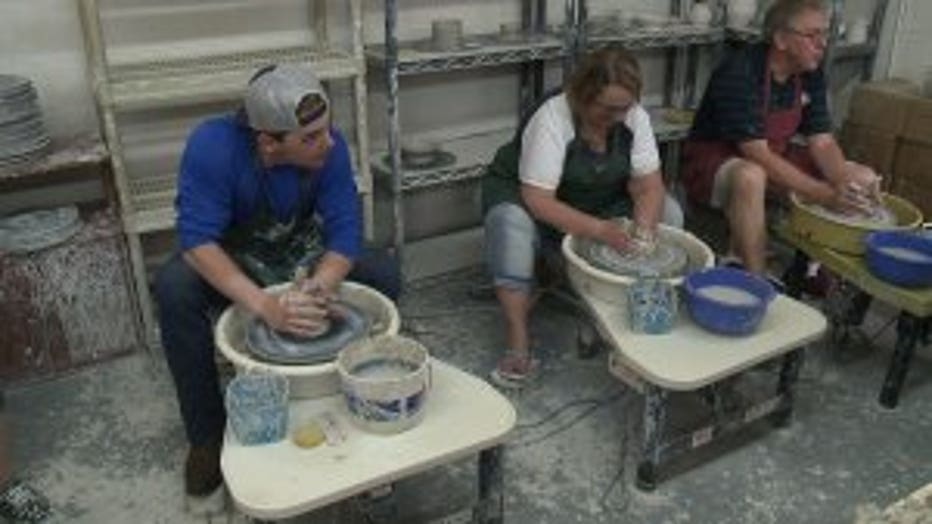 As this day helped a good cause and made Briesemeister's year, it also helped Gennett, as he works through a tough season that's turned out to be as challenging as the clay can sometimes be.

"It's definitely something to get my mind off of just anything that could be bothering me, but also it's a lot of fun," Gennett said.

Gennett took six pottery classes in high school -- getting AP credit and a portfolio credit. He hopes he can go back to college to use those credits.

As for Briesemeister, she'll be taking a pottery class at South Milwaukee Middle School this year.

CLICK HERE to learn more about LUNGevity.