Sam Dekker healthy, recalled by Rockets just in time to come home for game vs. Bucks
MILWAUKEE -- A former Sheboygan Lutheran and Wisconsin Badgers star has fulfilled a dream by making it to the NBA. But his first year has been a nightmare due to something beyond his control. Fortunately, Sam Dekker has an outlook that goes beyond the game.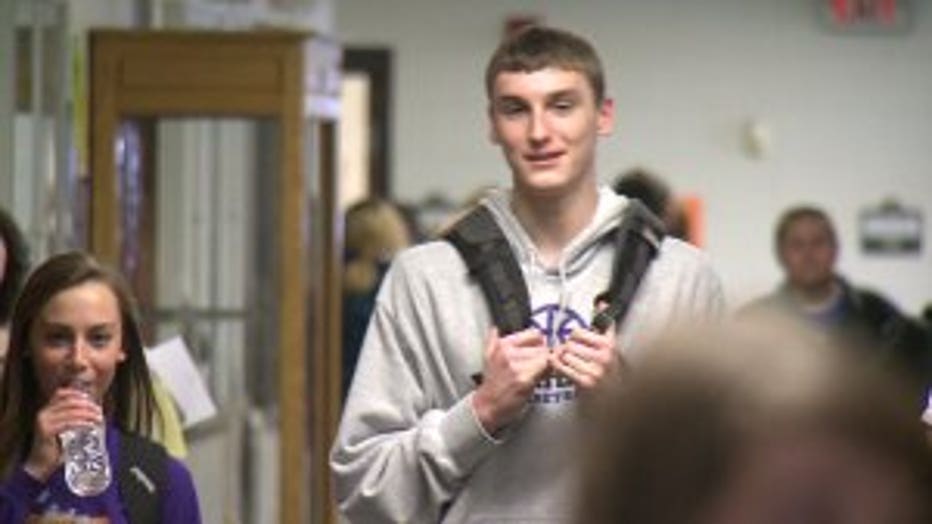 It has been four years since Sam Dekker walked the halls of Sheboygan Lutheran High School, and hit the game-winning shot to lead the Crusaders to their first state championship ever in his father, Todd's final season as head coach.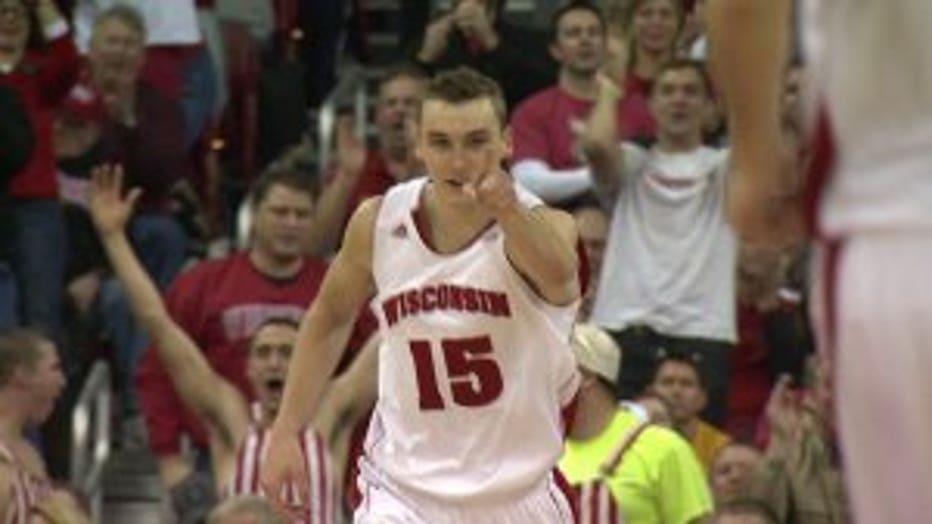 Then, the athletic 6'9" forward transitioned from a small town champion to a national contender at Wisconsin, where he helped lead Bo Ryan's Badgers to two straight Final Fours, including the 2015 title game.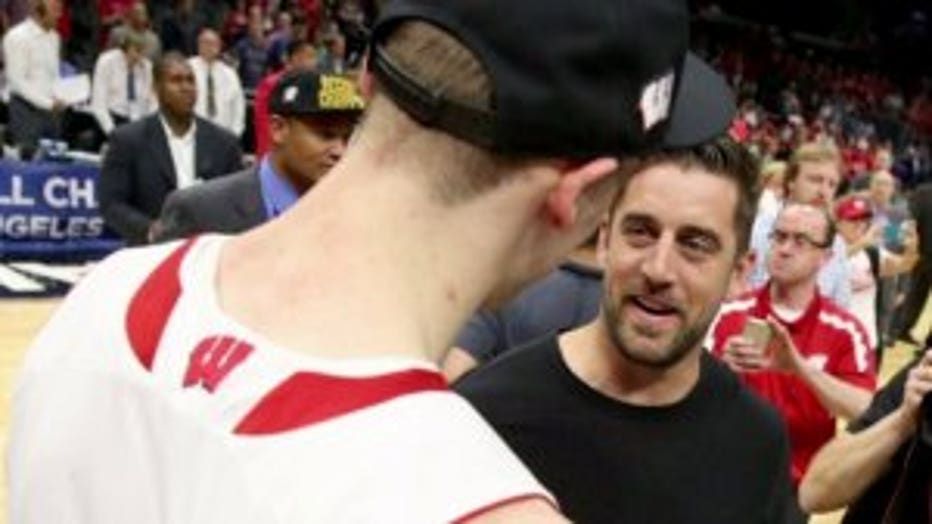 Sam Dekker and Aaron Rodgers


Along the way, Dekker became friends with a certain Badgers fan named Aaron Rodgers.

Dekker's decision to leave school a year early for the NBA Draft paid handsome dividends when the Houston Rockets made him the 18th selection in the first round.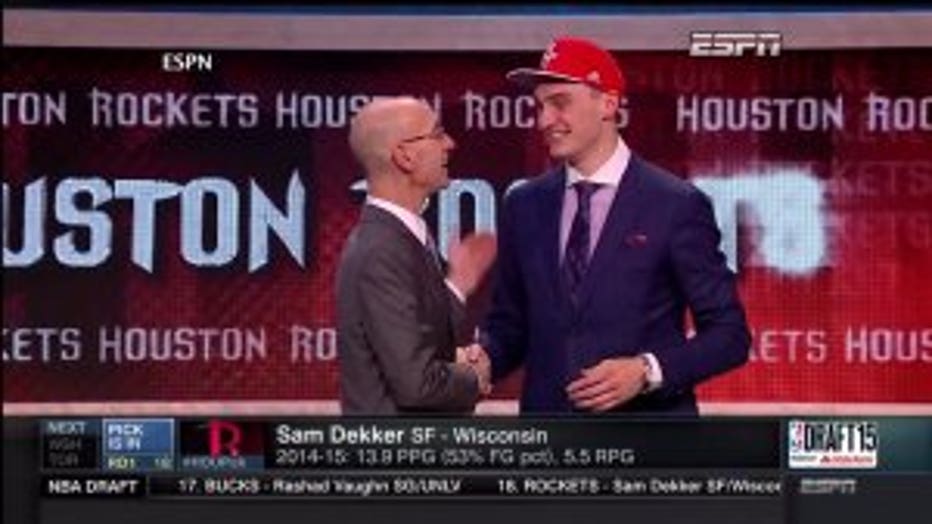 After being sidelined for all but the first three games of his rookie season, following back surgery, Dekker was recalled by the Rockets from the developmental league in time for the game Monday night, February 29th in Milwaukee vs. the Bucks.

"It's kind of funny how this all worked out so well, you know? The timetable, if you actually looked at it, worked perfectly. Get that time in the 'D' league, get my feet wet. Lo and behold, the Milwaukee game is where I'm 100% ready to go," Dekker said.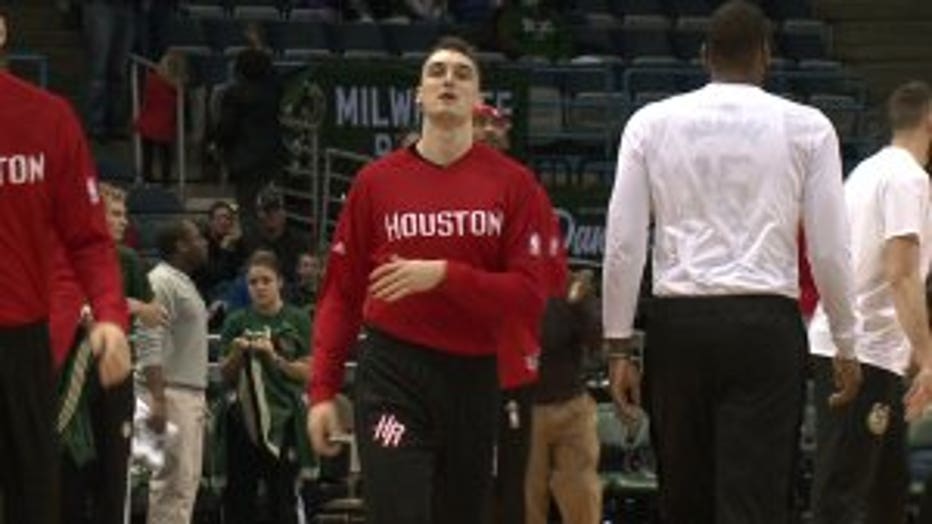 The only issue for 21-year-old Dekker was having enough tickets for his family members and fans up north.

"I heard there was buses coming from Sheboygan with people. I didn't even know that. So the support I've been getting is incredible. I'm lucky to be a party of something so special," Dekker said.

It was just as special for Dekker's dad Todd and mom Carol, and a little nerve-wracking.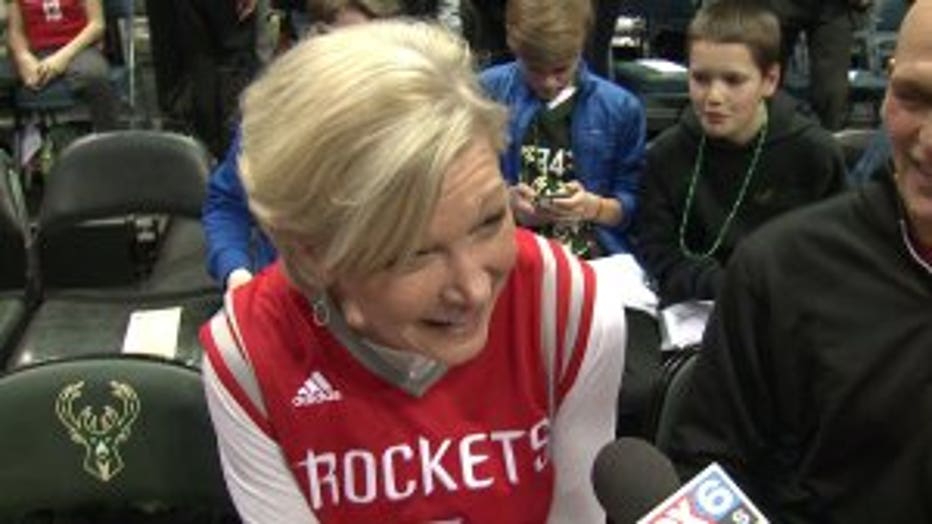 "I'm more nervous tonight than I have been since last April," Carol Dekker said.

"We've had so much support from the community. I mean, the Bucks even reaching out for us, knowing this was going to be a special night, and it's just good to see him back on the court. It's good to see that Sam smile. I know he's in the right spot when you see that smile," Todd Dekker said.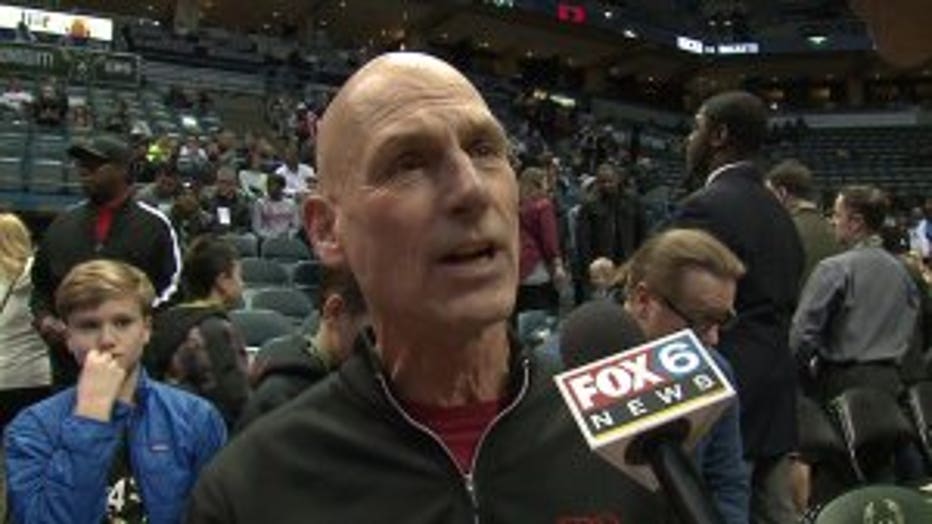 Sam Dekker didn't get to play vs. the Bucks, but Sam's time to soar on the floor with the Rockets should come in due time.

"Basketball IQ to me is the first thing that stands out. He's got his explosiveness back. He can make plays in transition. He makes plays well," J.B. Bickerstaff, Rockets head coach said.

Another NBA player might be bitter that a back injury essentially robbed him of his rookie season, but Dekker's solid upbringing has always given him a healthy perspective.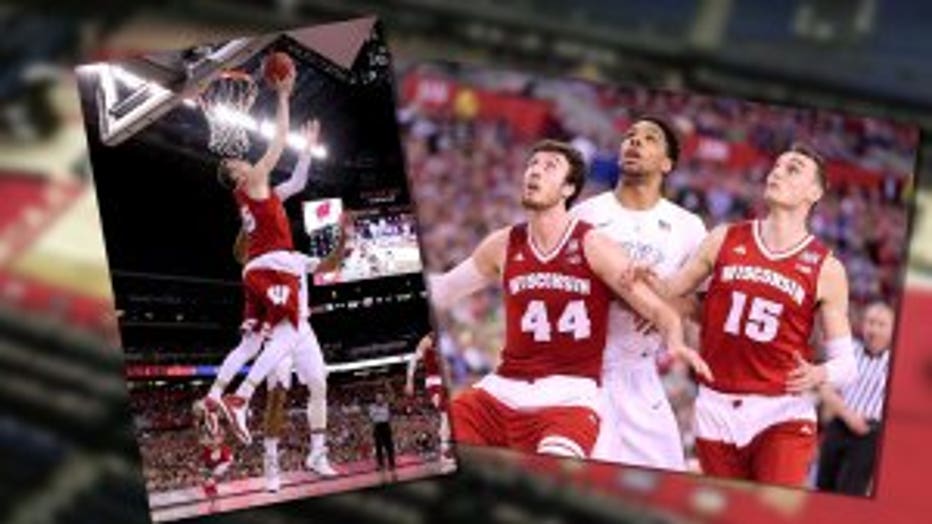 What kept him going on the path to recovery?

"Just how blessed to be in the situation that I'm in. You've covered stuff with me for a long time, and you guys know that I'm a very positive guy. I'm always looking on the bright side, so that's what you've got to do," Dekker said.