Rounds Fore Warriors: Four golfers, 50 states, 25 days, 900 holes, 15,000 miles for a great cause


SHEBOYGAN -- Playing a foursome of golf with a scramble format is nothing unusual. Four people tee off, and then go to the best shot and hit that all the way into the hole. But one group of guys was committed to an even greater cause -- and it took them through Wisconsin.

It started as a splendid day for golf, and you might have heard the old saying -- it never rains on a golf course.

"We're playing in a storm. We're playing at Whistling Straits on the Irish course in Sheboygan, Wisconsin," Bob Nicoll said.

On the surface, there wasn't anything extraordinary about what Nicoll and his three playing partners were doing on June 15th. There are plenty of die-hard golfers in Wisconsin who would brave the elements -- especially to play such a magnificent course.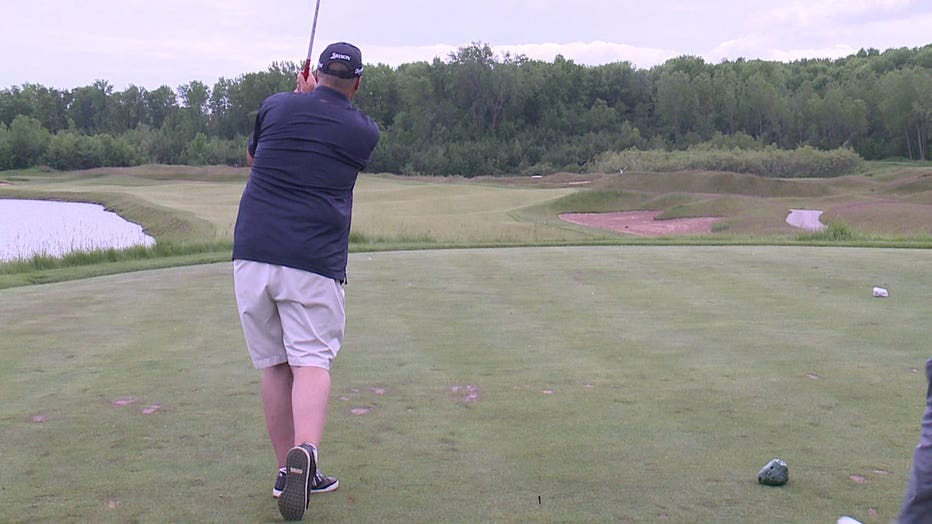 Allen Wakefield golfing at Whistling Straits


"Course #44 of 50. This is the 22nd day. We've made every course, every hole -- and we will complete this mission. Just like the military does. They are given orders to complete something and off they go. They do it," Nicoll said.

Nicoll and the rest of his fearsome foursome were playing Rounds "Fore" Warriors!

"My buddy John and I, we both live up in Alaska. He called me one day at work and he said 'what do you think of 50 rounds in 50 days?' And I said 'I don't think I can do it. I don't think I can take that much time off.' And I told him 'let's do it in 25 days, and let's do it as a fundraiser,'" Allen Wakefield said.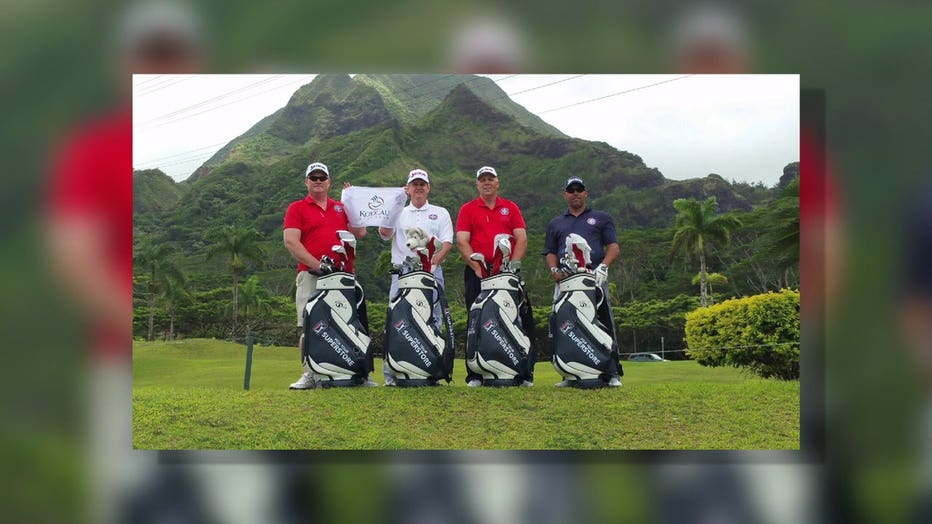 John Weiss, Bob Nicoll, Allen Wakefield, Joey Weidenhammer


On May 24th in Hawaii, service veterans Allen Wakefield, John Weiss, Joey Weidenhammer and Bob Nicoll, who started the Life is for Giving Foundation, began their epic adventure on the links. Four golfers, 50 states, in 25 days! That's 900 holes and 15,000 miles!

"We just believe that the government doesn't do enough for our veterans. It's up to everybody else to give them a helping hand where needed. Any veterans programs -- I'm a huge fan of," Weiss said.

"Every one of us is able to have the freedom that we do because veterans lay their lives down and put it on the line every single day, and so that's why we're so passionate about doing this. We want to support them. They need to get more support all the way across the country in every aspect of their life," Nicoll said.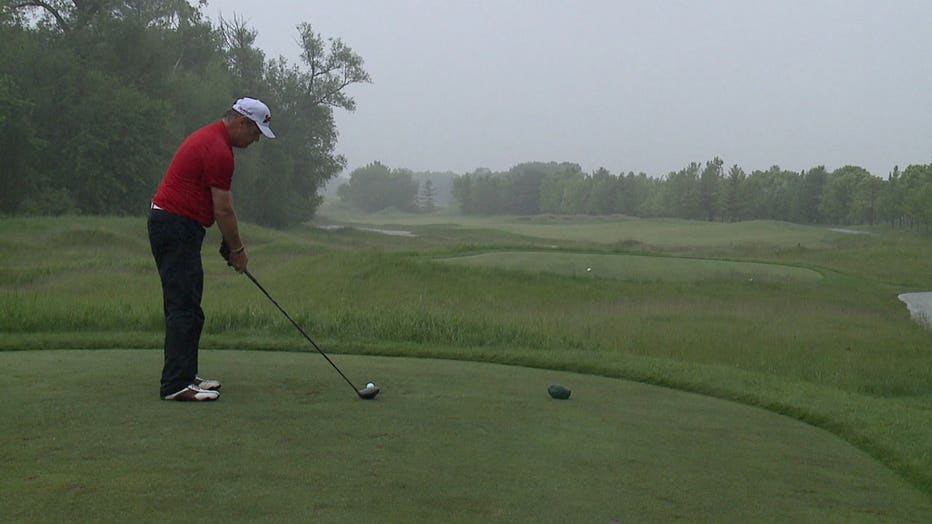 Bob Nicoll golfing at Whistling Straits


At times on their journey, these men battled the elements.

"I don't notice the rain or the conditions very much because of what we are doing it for -- the soldiers that are fighting for us. They're out in the same weather every day -- whether it's good or bad -- still fighting for our freedom," Weidenhammer said.

Then there was time away from family.

"When you tell her 'I'm gonna go play golf for 30 days in 50 states,' they get a little 'who came up with the idea?' And who can they blame?" Weiss said.

But the cause, and the memories made that will last a lifetime, made this trip worthwhile.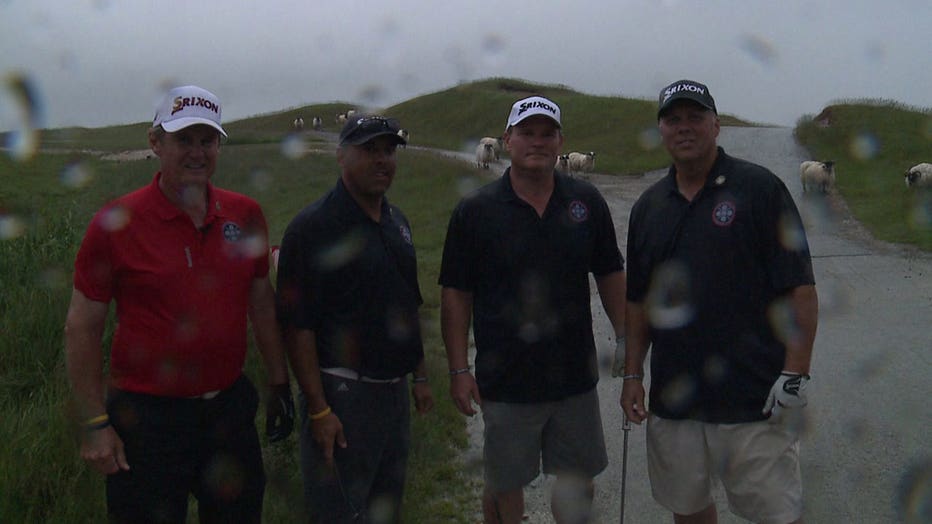 Bob Nicoll, Joey Weidenhammer, John Weiss, Allen Wakefield


"Hearing the veterans' stories probably. The biggest reminder is meeting the five Purple Heart recipients in Redding. How appreciative they were of us and how much sacrifice they've made -- them thanking us, and us thanking them," Weiss said.

"We take our freedoms for granted. We need to remind ourselves and say three very powerful words, and those are 'thank a veteran.' When you see someone who wears a uniform in the United States of America military -- a branch of service, thank them for protecting us. Thank them for providing the freedom that we enjoy on a daily basis," Nicoll said.

CLICK HERE to learn more about the Rounds Fore Warriors effort.

CLICK HERE to learn more about Whistling Straits.