'Really talented players:' 6 gamers join Milwaukee Bucks for inaugural NBA 2K League
MILWAUKEE -- The Milwaukee Bucks now have six new players in their organization. They won't be on the court, but instead, in front of a screen, but the competition will be equally as fierce.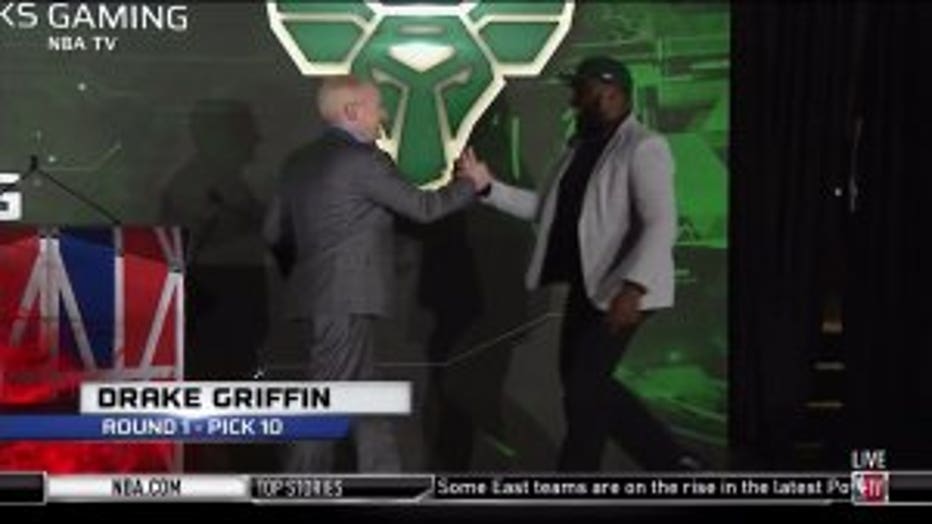 High-flying action and a ton of athleticism normally describes the action and athletes in the NBA, and it normally starts with the NBA Draft. However, the most recent picks for the Bucks can't really do any of that, and that's OK with NBA Commissioner Adam Silver.

"From the NBA standpoint, this is our fourth league. Of course, we have the NBA, the WNBA , the G League and now this is the fourth league in our family and that's exactly as we are treating it," said Silver.

The newest addition to the NBA is the NBA 2K League for professional gamers. Seventeen teams, including Bucks Gaming, will comprise the first-year league.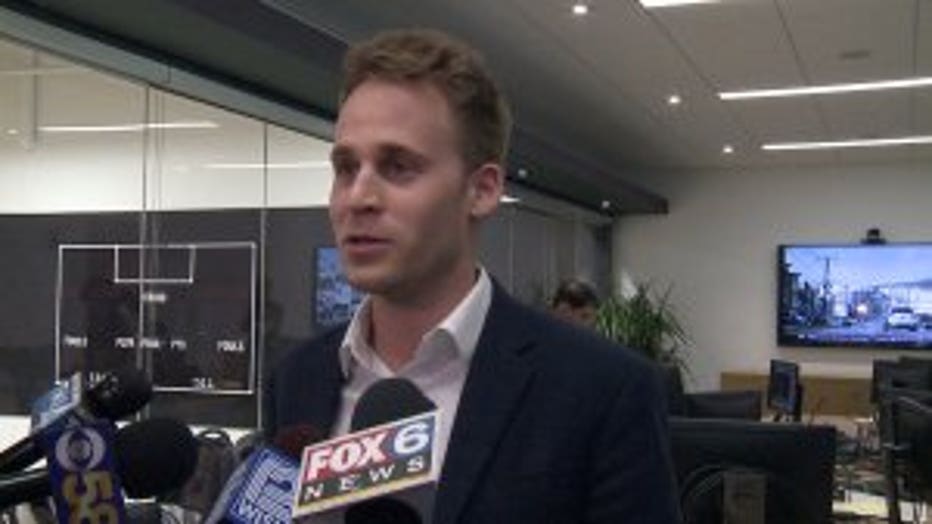 "We think we got six really talented players, all great young men -- and we are excited to welcome them to Milwaukee," said Cayle Drabinsky, Bucks' director of business operations.

Like the athletes on the Bucks, the gamers will move to Milwaukee. They'll get paid more than $30,000 with the chance to earn even more in the post-season.

"We are going to treat them like we treat our Bucks' players, and we are going to hold them to that same standard, so like, who they are as people is truly important to us and how much they want to be in Milwaukee was very important to us," said Drabinsky.

Scouting was huge part of determining who would be coming to Milwaukee to represent the Bucks Gaming team.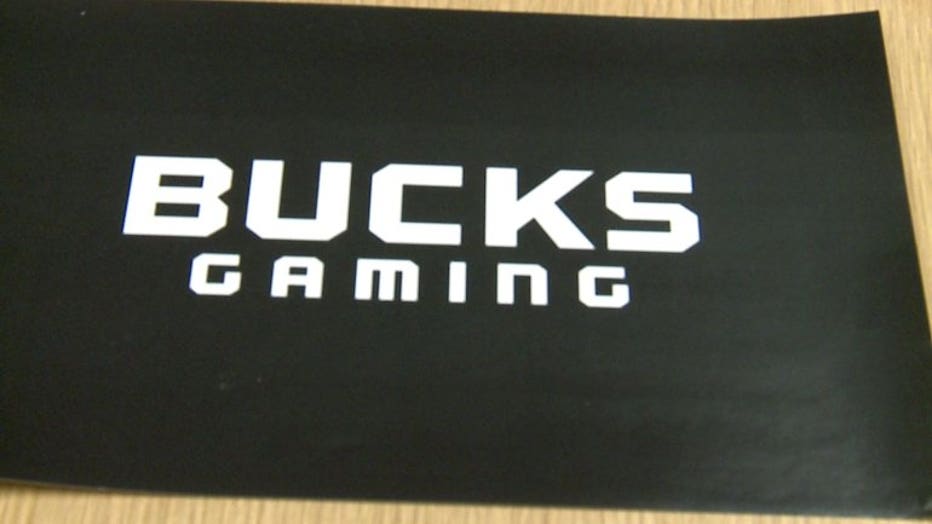 "We've studied tape. We've scouted their Combine performance -- but we really wanted to get to know them. We interviewed them all one-on-one, tried to get better idea of what makes them click, what makes them a better NBA 2K player," said Drabinsky.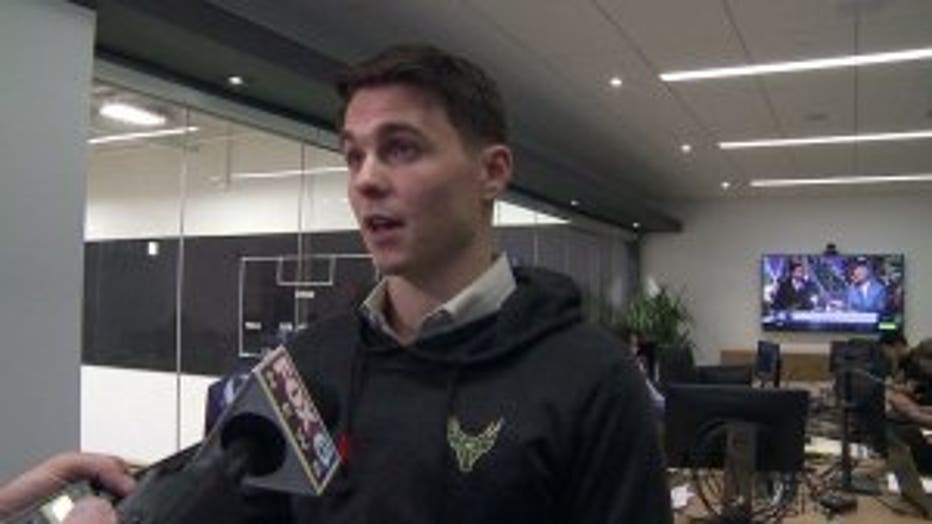 "We think chemistry is a huge point, and I think that is the best way to establish it early. We are going to do our going to do our homework and make sure the right people are with each other," said Colin Hayes, Bucks' director of gaming.

For the NBA, the right team was in the right place to get this league started.

"Wes Edens, who is the governor of the Milwaukee Bucks, was an early adopter. Several years ago, he began telling me about his son's fascination with video games and the amount of time he and his son were playing these games and how high the stakes were and how complex they were," said Silver.

"Wes Edens owns his own his own eSports team, called FlyQuest and he also sits upon the NBA eSports committee. When we came to him with the opportunity of the NBA 2K League, he said 'go for it.' This is something we need to be a part of," said Drabinsky.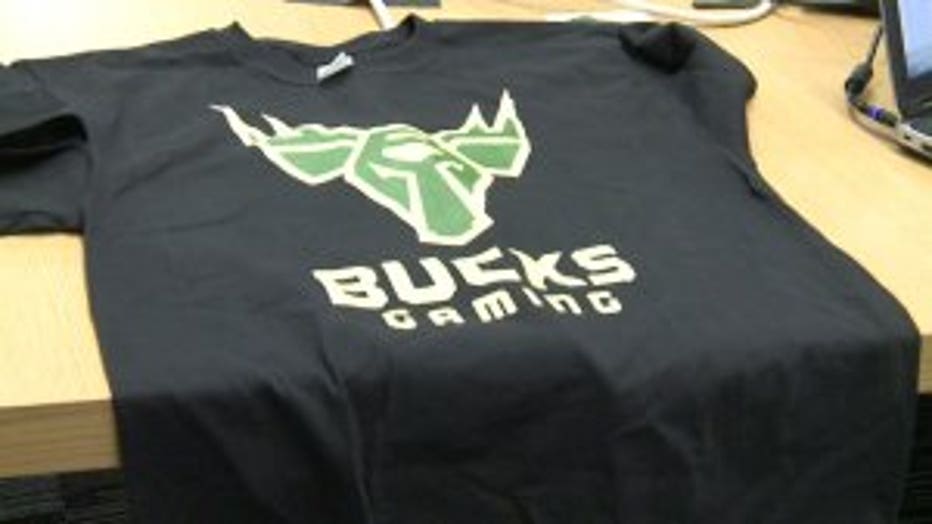 While this is the inaugural season, Hayes said he sees an incredible future here.

"The NBA is investing in this thoroughly. We are not surprised. They are already a global, progressive, young league and want to reach the next young group of fans and this is how they are going to do it," said Hayes.

"I think the NBA coming into eSports is a huge step to prove its legitimacy, and I think we are just in the first stages of how popular it will become," said Drabinsky.