Raising awareness of organ donation: Packers WR Randall Cobb surprises patients at Froedtert


MILWAUKEE -- Patients at Froedtert & the Medical College of Wisconsin on Tuesday, April 26th got the kind of surprise that would send most Packers fans to the hospital! Packers wide receiver Randall Cobb visited with organ transplant patients recovering at Froedtert, including a man who returned to the hospital for a surprise one-on-one with Cobb.

Cobb has teamed up with the hospital to help promote a cause that is very near and dear to his heart -- organ donation.

"You change one life by giving your organs, but you also change other lives because of the value donation brings to their life," Cobb said.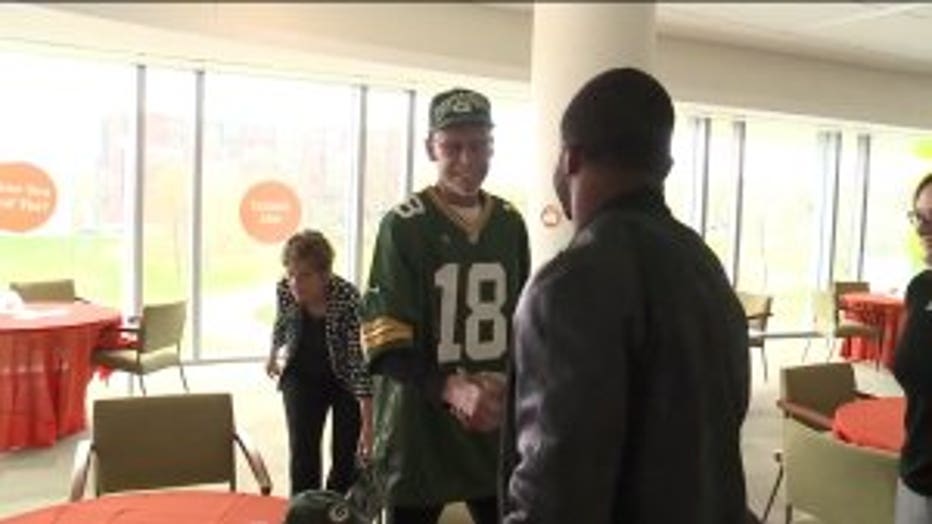 Jeff Peters meets Randall Cobb


"First time I`ve ever met a Packer up close and personal like this!" Jeff Peters said.

It was quite the surprise for Peters to see Cobb walking the halls at the hospital.

"He had no clue. It was kinda fun," Lisa Hass-Peters said.

Jeff Peters had a liver transplant in 1997, but it didn't take. Thirteen months later, a second transplant was successful.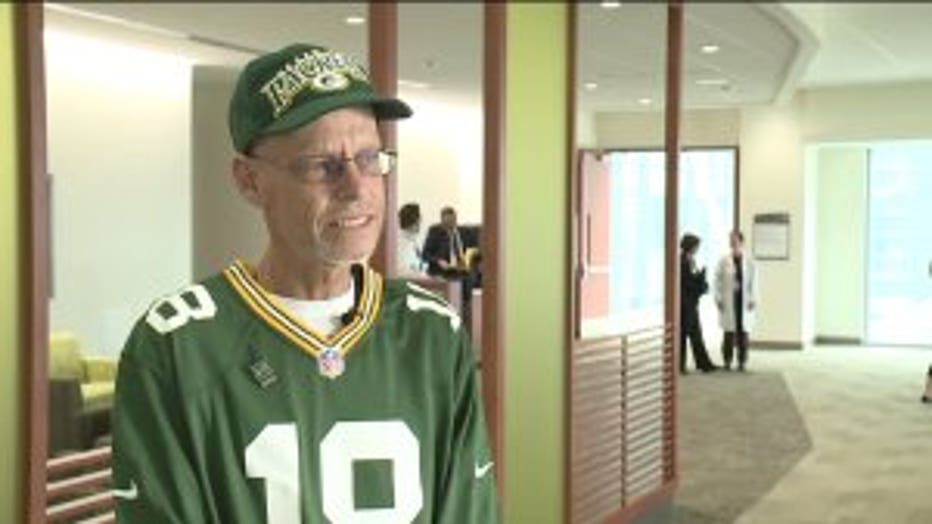 "I had a rare liver disease. It`s the same disease Walter Payton had. He passed away before he was able to get a transplant. (For me,) it's going to be 18 years coming up in December. Just happy to be alive!" Peters said.

Peters' wife of 25 years, Lisa Hass-Peters was so grateful for her husband's donors she decided to donate bone marrow.

"Give the gift of life. You could be saving someone`s life," Hass-Peters said.

18 years healthy, and on Tuesday, Jeff Peters was face-to-face with #18 himself.

"I just want to bring some awareness to it and make sure everyone goes out and becomes an organ donor," Cobb said.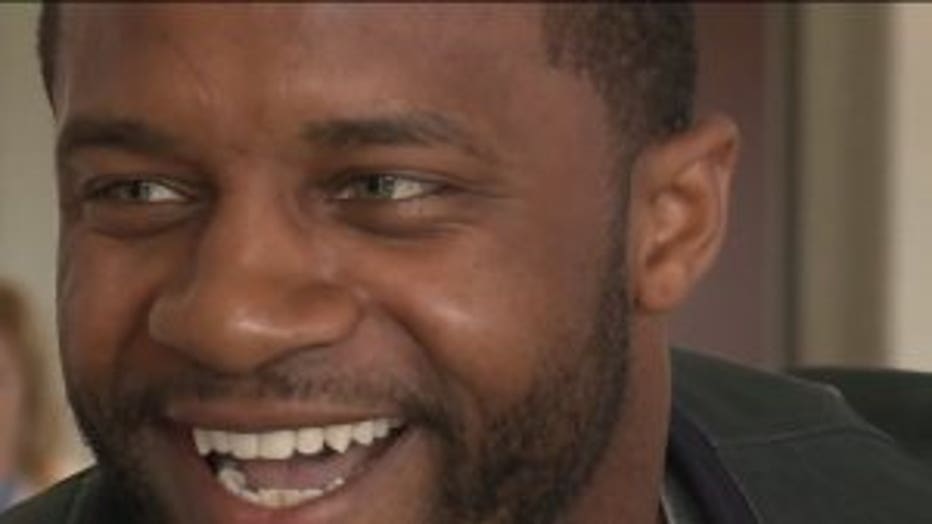 Cobb said he became an advocate for organ donation the day he turned 16 years old. He signed his driver's license and got his organ donor sticker. Now, he spreads the message about how important organ donation is.

"It really is amazing. You see the changes it makes in other people`s lives and the value of life is very important," Cobb said.

Cobb also signed autographs for other patients, but they knew he was coming.

Peters said he will keep his autographed jersey, cap and football close during all the Packers games this season.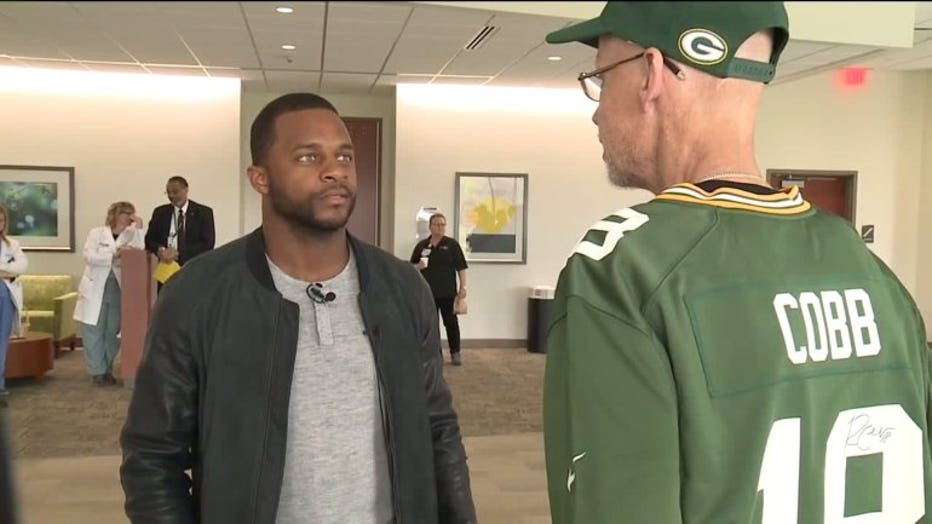 Randall Cobb and Jeff Peters


CLICK HERE to add your name to the Wisconsin Organ Donor Registry.

CLICK HERE to learn more about the impact of organ donation via Donate Life Wisconsin.