PGA sees opportunity to attract young faces to the sport, "maybe light the fire in them"


SHEBOYGAN COUNTY -- Professional golf may be as popular as ever. 250,000 fans are expected to attend the PGA Championship at Whistling Straits in Sheboygan County. But tournament organizers also hope to attract the next generation of players.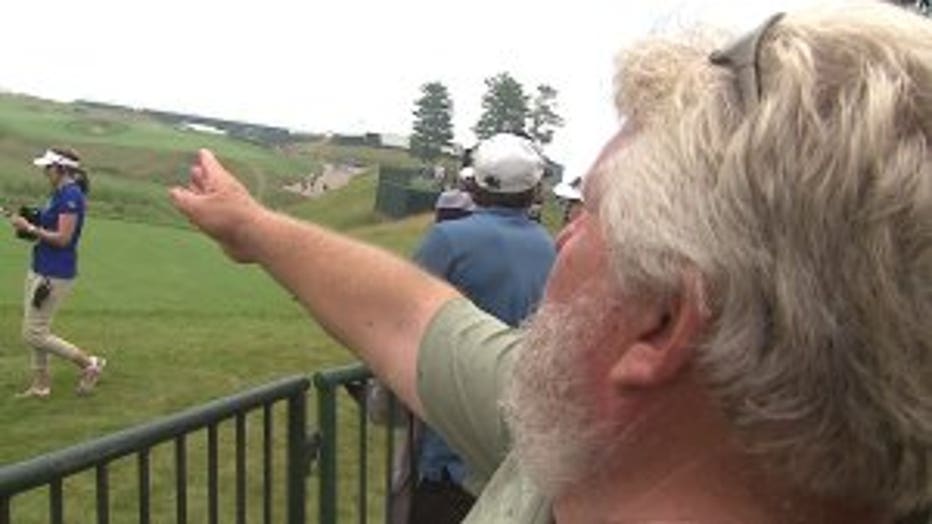 Day one of the PGA Championship on Monday, August 10th looked a lot like Packers Family Night -- just a little more spread out. The first three days of play are practice for the players and an opportunity for the fans. An adult with a ticket allows up to four minors to enter the grounds for free.

"If you can get them out here and they can meet some of the professionals and see what kind of unique things there are and the beautiful scenery -- it might trigger something," said Jeremy Crego, who brought his two sons.

As popular as the pro game is, the PGA wants to attract more young players to the sport.

Richard Liegl says it only takes a little encouragement.

"Some of my grandchildren are here," said Liegl. "Just look at all the little kids. And it's because of dad, mom."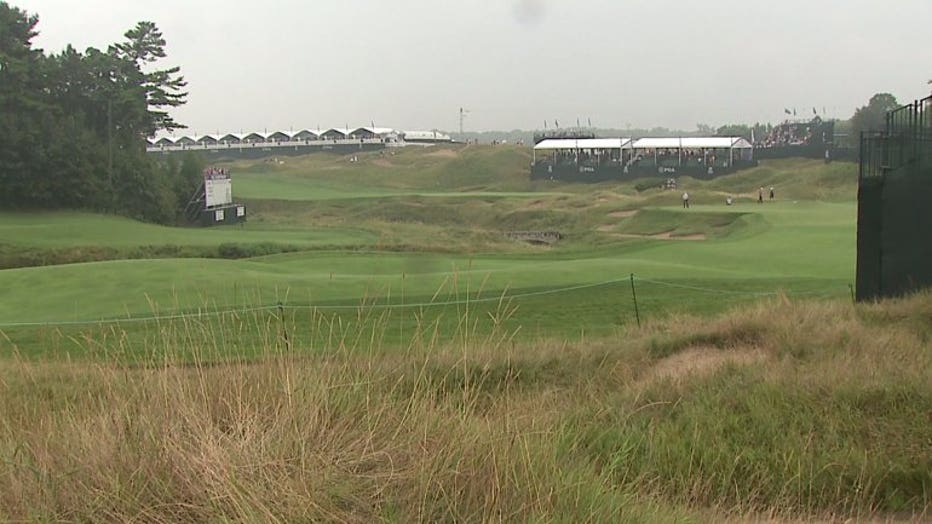 Practice rounds are great for new fans because the pros have more time to mingle with the crowds -- and may inspire the next generation of players.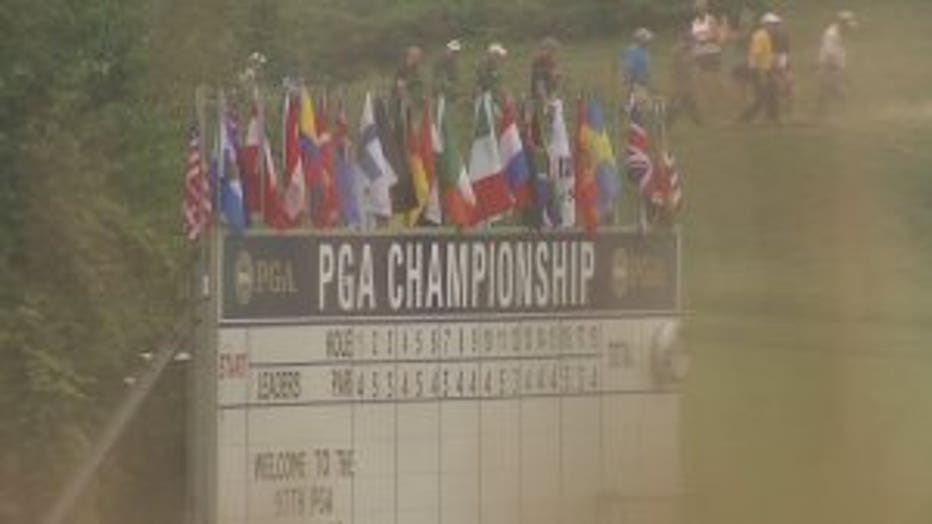 "Maybe light that fire in them and someday they can enjoy the sport too," said Crego.

"Our daughter loves it -- and we're trying to get our son involved. So we thought this would be a great opportunity to bring the kids and see what it's all about," said Stephanie Bonin.

Practice rounds at Whistling Straits continue through Wednesday. Championship play begins on Thursday.

The 2015 PGA Championship continues through Sunday, August 16th.

The PGA of America and Kohler Co. have announced a sell-out of daily grounds tickets for Saturday and Sunday Championship-round play at the 2015 PGA Championship, with only limited daily tickets remaining available for Thursday and Friday Championship rounds at Whistling Straits.

Tickets for practice rounds – which begin Monday – also remain available for Monday, Tuesday and Wednesday, and are a great opportunity for fans to see the best players in the world up close and in a more relaxed environment.

"We are thrilled to announce a sell-out of Saturday and Sunday Championship-round tickets for the 2015 PGA Championship here at Whistling Straits," said Jason Mengel, Director of the 2015 PGA Championship. "The excitement we've seen for this Championship has been remarkable at every level – from the state of Wisconsin and regionally throughout the Midwest, to nationally across the U.S. and globally around the world. I would encourage any fans who have yet to purchase tickets to act now and join us for a major week ahead."

All weekly ticket options for the 2015 PGA Championship sold out last year, and earlier this summer, the 2015 PGA Championship broke the all-time PGA Championship record for combined ticket sales and corporate hospitality revenue. The previous record was held by the 2004 PGA Championship, which was also played at Whistling Straits.

All remaining daily tickets to the 2015 PGA Championship can be purchased one of two ways: In-person at the PGA Championship Admissions Sales and Will Call office at the Main Spectator Entrance or online at www.pgachampionship.com. Fans who purchase remaining tickets online must pick them up at the Will Call office on-site (tickets will not be shipped).

Prices for remaining daily tickets are as follows (prices include all taxes and fees):


As a reminder for fans, every ticketed adult may bring up to four juniors (age 17 and under) with them for free each day of the 2015 PGA Championship. Junior tickets may be picked up on-site at the Admission Sales & Will Call Office at the Championship Entrance on the day of admission. For Wanamaker Club access, junior tickets may be upgraded at a cost of $25 (accompanying adult must already have a Wanamaker Club ticket).

To honor the men and women who serve our country in the United States Armed Forces, The PGA of America is also pleased to offer Active Duty, Military Retirees, Active Reserve, National Guard, Department of Defense Civilians and their accompanying spouse complimentary Daily Grounds tickets. Upon arrival, Military personnel should go to the Admissions and Will Call Office to present their Military ID in exchange for Daily Grounds tickets.

The hours for championship week are as follows:

Monday - Wednesday: 7:00 a.m. to 7:30 p.m.
Thursday - Friday: 6:15 a.m. to 7:45 p.m.
Saturday - Sunday: 7:00 a.m. to 7:30 p.m.

Player start times are as follows:

PRACTICE ROUNDS
Monday - Wednesday: 7:00 a.m. to 7:30 p.m.

CHAMPIONSHIP ROUNDS
Thursday - Friday: 6:45 a.m. to 7:15 p.m.
Saturday - Sunday: 7:30 a.m. to 6:00 p.m.

CLICK HERE for the PGA Championship Spectator Guide

CLICK HERE for much more on the PGA Championship -- including the latest news and the television broadcast schedule

CLICK HERE to learn more about Whistling Straits