PGA Hope program teaches golf to veterans: "It's brought me out of the house"


FRANKLIN -- There aren't enough ways to thank veterans for their service, but golf professionals in SE Wisconsin are doing their part to give back.

Tuesday night is golf night at Oakwood Golf Course. A group of 30 men learn and practice the basics.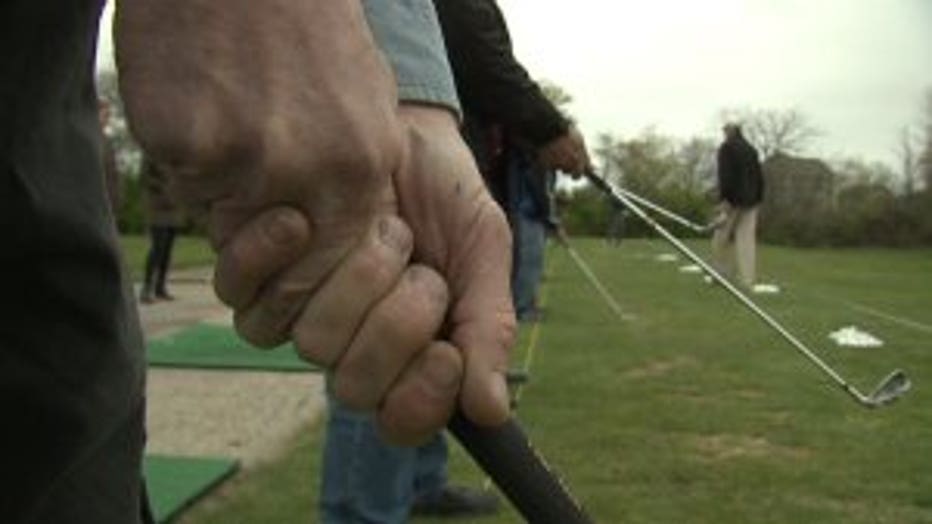 "Golf is a humbling sport. It's an easy game to play, but it's a hard game to play well," Mike Kleiber said.

"I've already learned how to adjust my stance. The 3:00 to 9:00 was important to know. My problem is I wanna kill the ball every time," Ray Martinez said.

But the desire to learn more about the game of golf wasn't the only thing these men have in common.

"I served early on from '81 to 2008 -- both the Marine Corps and the Army National Guard," Martinez said.

"I served...I gotta do the math. I went in '87 through '95. It was a short one, but it seems like yesterday," Rick Tafoya said.

Thanks to the PGA Hope program, local veterans are given the opportunity to learn the ins and outs of golf, from Milwaukee County golf professionals.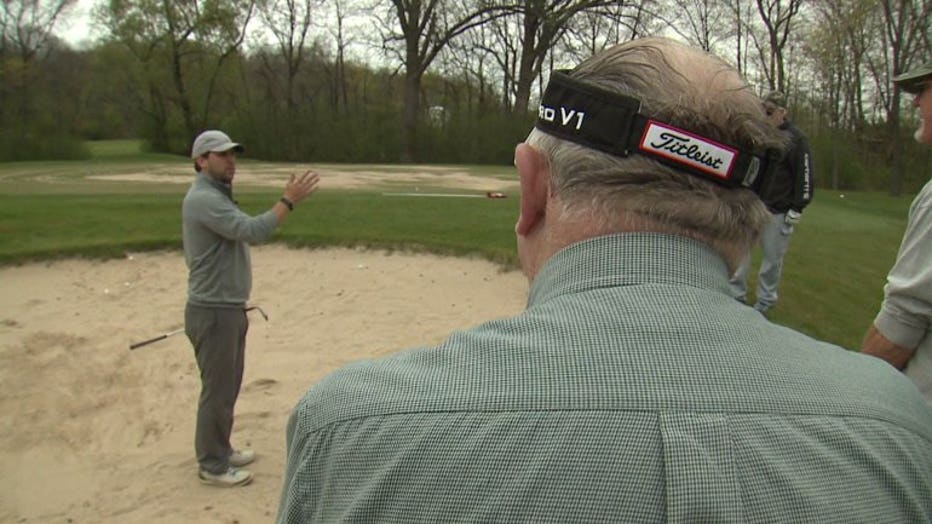 "2016 was our first year of launching PGA Hope. PGA of America kinda approached us wanting to do something with Wisconsin for the veterans, so we decided it made sense for us and it was something we could offer our veterans locally here," Chet Hendrickson said.

While the lessons are valuable, the company is even better.

"This program and the game of golf have, it's brought me out of the house, actually. A lot of veterans that come back and have been traumatized by war, they are afflicted with PTSD. A lot of veterans have a hard time with acclimating themselves to society, and one of the biggest things we do is isolate and that's no way to live," Martinez said.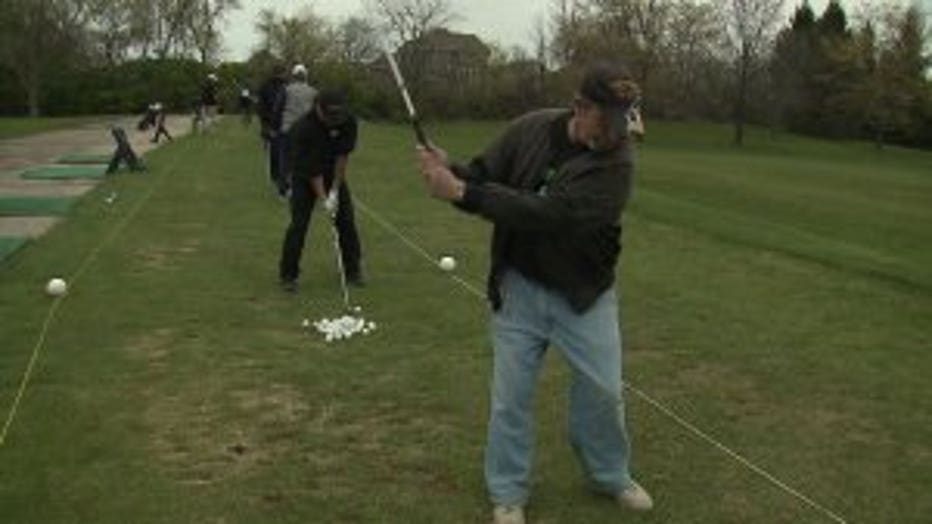 Now in its second year in Milwaukee, PGA Hope was originally developed as a way to give back to those who served our country, but the feelings of appreciation are mutual.

"You know, it was an honor for me to serve, and for them to recognize me, feel that they give me an opportunity to play golf properly because I'm a veteran -- that's just awesome," Kleiber said.

"It's great. It's when you can kinda see their competitive juices come out and they start not necessarily betting, but having rivals and start embracing really what we've done and trying to do the best they can," Hendrickson said.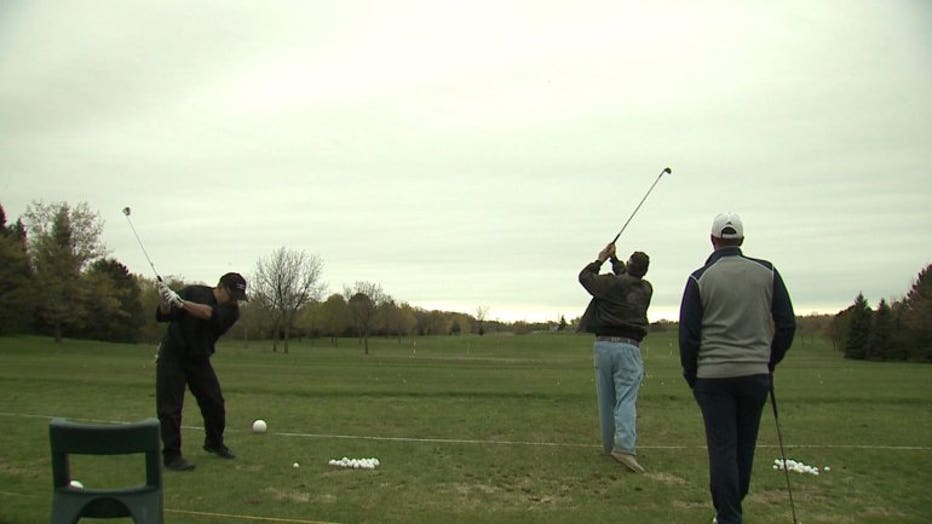 It's camaraderie, with a competitive spirit.

"I have my gloves on today. I didn't see anyone with gloves on," Martinez said.

"They get really comfortable with each other, give each other tips, support each other and kinda forget that they are even in a golf lesson. They're just kinda hanging out and happy to be playing golf," Hendrickson said.




"I love the game and the opportunity to socialize and get together with my brothers and sisters, is what I look forward to," Martinez said.

They're making memories now, but never forget the past.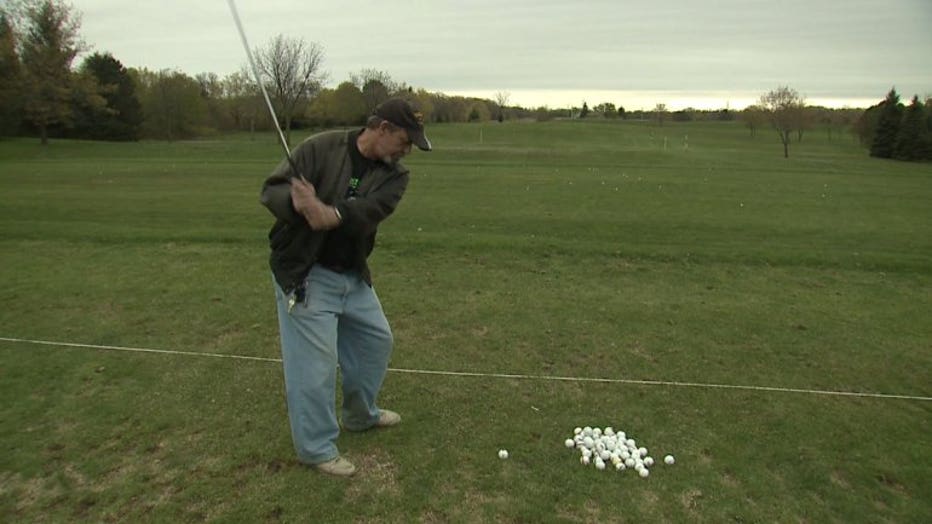 "I've yet to meet a veteran that isn't proud of what they've done," Kleiber said.

The PGA Hope program continues through June 6th at Oakwood Park.