"People just love him:" Milwaukee Bucks' Giannis Antetokounmpo's popularity grows in China
MILWAUKEE -- With a young star like Giannis Antetokounmpo, and a new arena on the way, media attention for the Milwaukee Bucks is growing. That includes a recent visit from media members from the other side of the world, and we aren't talking about Greece.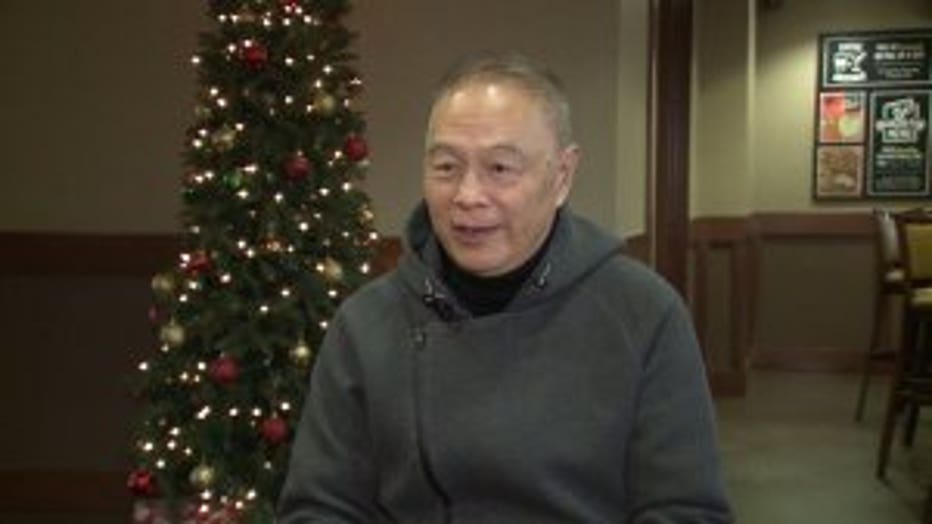 "Bucks got a lot of fans in China. 'Oh Milwaukee. Oh Giannis,' blah blah blah," said Weiping Zhang, co-host of Chinese NBA show.

It began with Yi Jianlian.

"Milwaukee, when they drafted Yi Jianlian, our player, everybody just concentrated on here. 'Oh Milwaukee, Milwaukee. Where is Milwaukee?' At the beginning, nobody knows," said Weiping.

And ever since, the Bucks' popularity has soared in China. A big reason: CCTV – a Chinese all-sports network. Recently, CCTV was back in Milwaukee doing a story on the Bucks.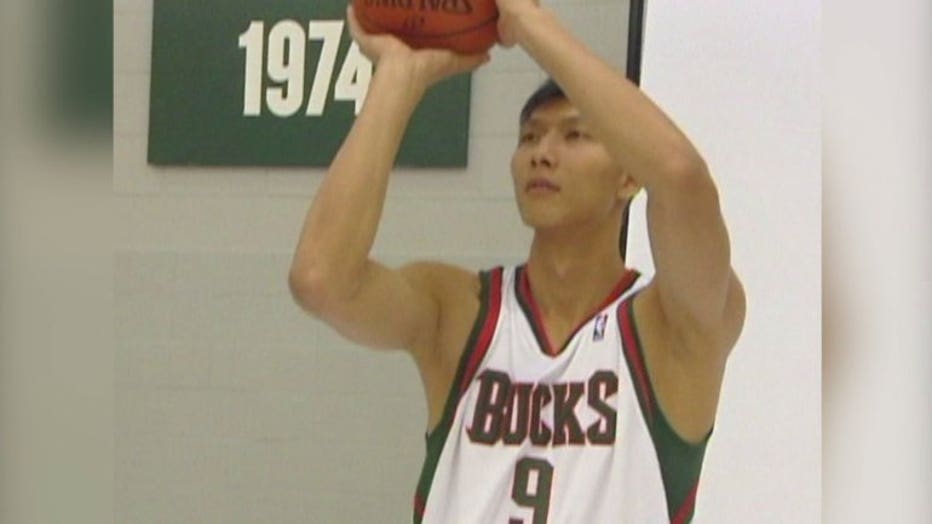 Weiping Zhang and Manyuan Zhang are hosts of 'NBA Primetime,' a 2-hour weekly show.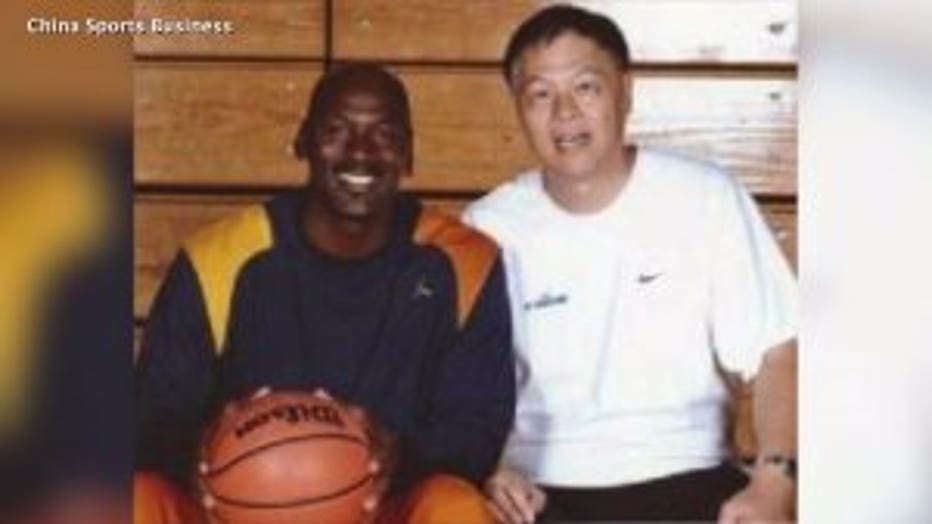 Basketball has been in Weiping's DNA for a long time. Before becoming a broadcaster, he helped grow the game of basketball in China as a player and coach.

"I played 15 years professionally in China," said Weiping. "Actually, the first time I went to U.S., is 1978. We played against UCLA, San Francisco. We beat Georgetown. I played in the garden."

21 years ago, he traded in his high tops for a microphone and makeup, becoming the face of the NBA on CCTV.

"I've covered every All-Star and Finals for CCTV," said Weiping.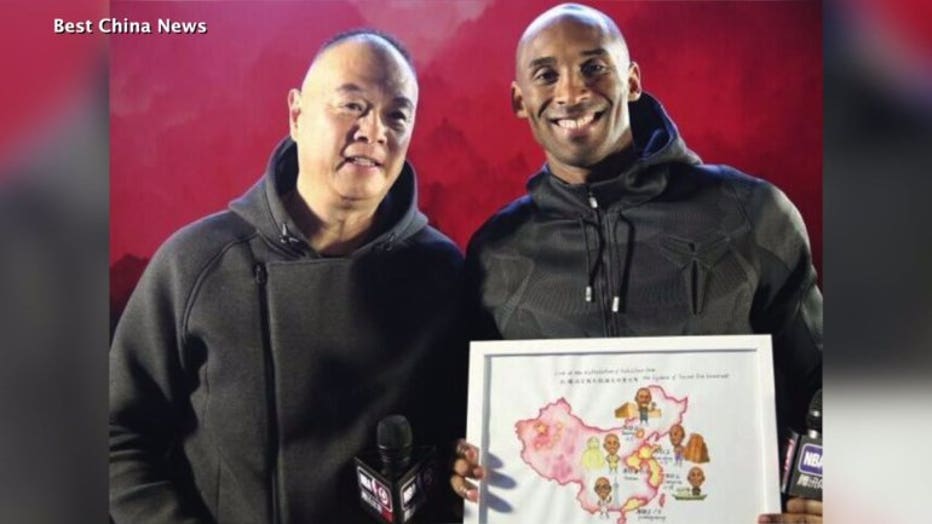 It was last year's All-Star Game where Giannis Antetokounmpo shined and the team's popularity is growing again in China.

"He's really big in China, because he's too young and he just came out and people just love him for his characteristic and his style of play on the court," said Manyuan Zhang, co-host of Chinese NBA show.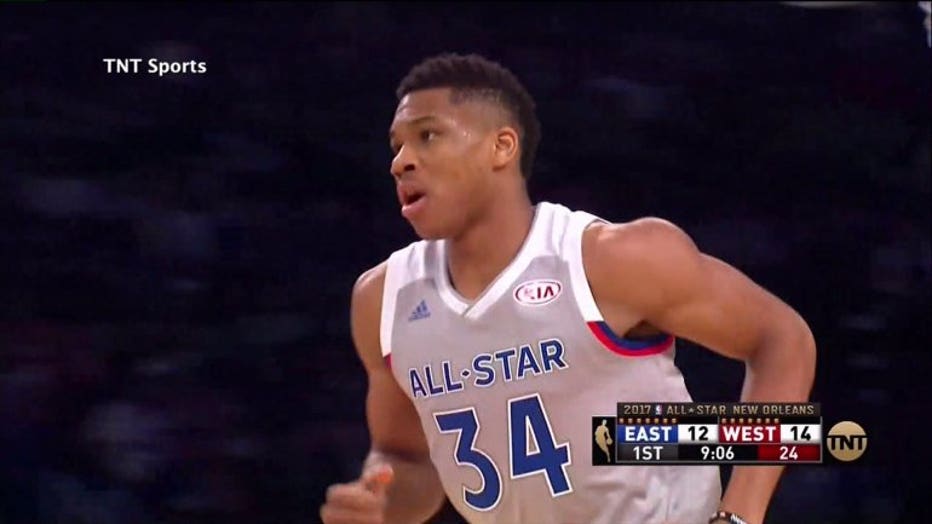 "Very big. Maybe not as big as Kobe Bryant but, it's close. People just want to see him, because he's no position. He can play one through five, and people just wondering 'why? Oh,'" said Weiping.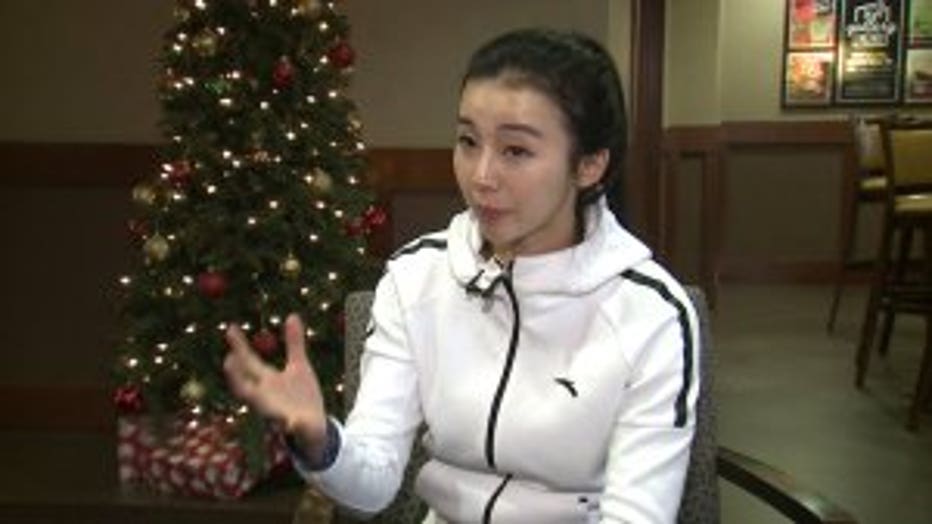 With Kobe Bryant's star fading due to retirement, Giannis Antetokounmpo's is getting brighter and his popularity could surpass the Mamba's very soon.

"He will be bigger and bigger, and one day be on level like LeBron James, James Harden and Steph Curry, and he will be that and once you guys win a championship, he will be really big," Weiping said.

That's what the Bucks are counting on.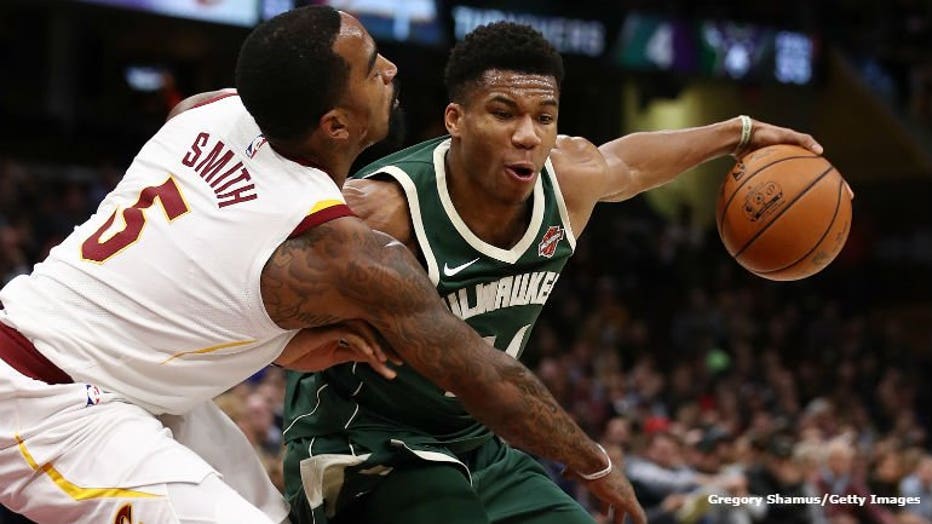 CLEVELAND, OH - NOVEMBER 07: Giannis Antetokounmpo #34 of the Milwaukee Bucks drives against JR Smith #5 of the Cleveland Cavaliers during the first half at Quicken Loans Arena on November 7, 2017 in Cleveland, Ohio.