Packers RB John Crockett activated to roster on Dec. 3rd, night Rodgers threw that epic Hail Mary
GREEN BAY -- There were three running backs on the Green Bay Packers roster at the end of the season, and there are questions surrounding two of them. Can Eddie Lacy lose weight and get in better condition for next year? Will James Starks re-sign with the team, or depart as a free agent? As for number three, there's no question. He is very happy where he is.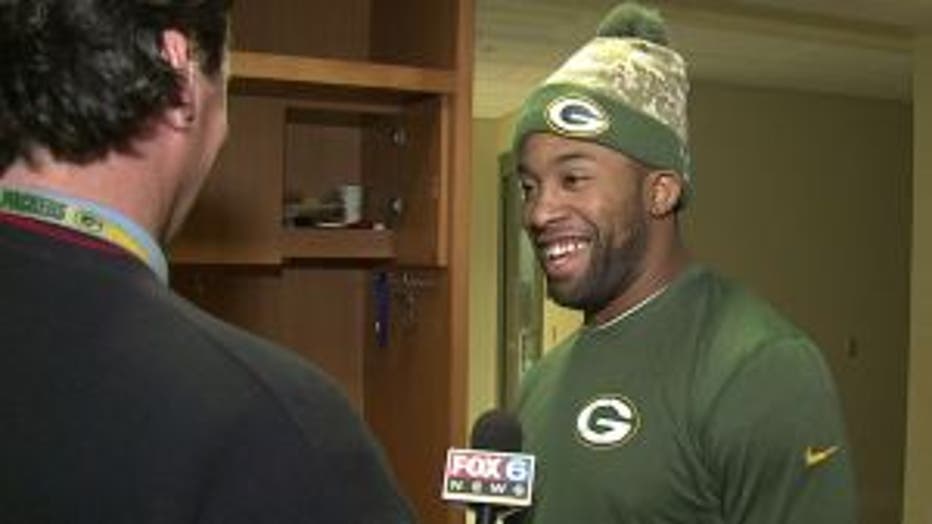 When the Packers put a wrap on the 2015 season, John Crockett wasn't about to get gypped. While cleaning out his locker, Crockett had quite the spread going on.

"I don't know where I collected all these things, but I am trying to keep everything, all the memorabilia that I can have for the first rookie season. Mom said she wants everything, so I guess I'm giving her everything," Crockett said.

An undrafted free agent, Crockett was on the practice squad until he was activated and playing the same night in Detroit. That game ended with a Hail Mary pass to Richard Rodgers, but Crockett figures his elevation to the roster was a miracle as well.




"That's one of those moments I'll replay. I'll tell my kids when I'm about 60, and tell my grandkids about that. Hopefully there will be a couple more stories after that, but it's definitely one I'll always remember because it was the first. It was my first of everything," Crockett said.

That night was Crockett's most extensive action of the season, but he found plenty of ways to improve.

"I played against one of the best defenses in the NFL every day in practice, so having that sense of confidence, having Clay Matthews say 'hey man, that was a good move' -- that's kind of cool. It's definitely surreal," Crockett said.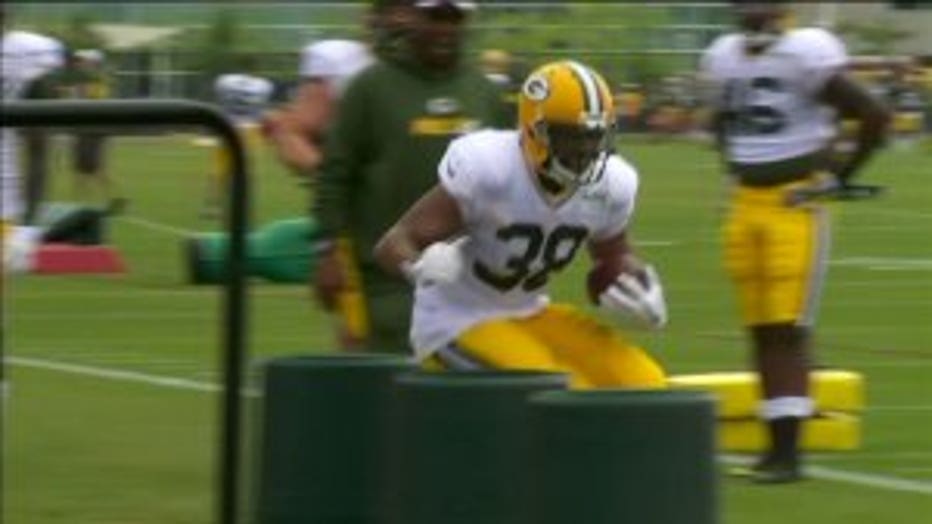 Crockett played in a very successful college program at North Dakota State, but everything about the Packers and the NFL is bigger and grander, and he wants to work hard.

"I'm just excited for the next journey, wherever it may be. I'm going to go off and figure out what I can do to make sure that when I come back, I'm a completely better player, and that's the mindset that you have to have. You have to evolve in this game," Crockett said.

Crockett is from the Minneapolis area, and says he'll be reminding his friends from home that the Packers advanced deeper into the playoffs than the Vikings did this season. He might not want to point out that the Vikings finished ahead of the Packers in the NFC North Division standings.