Packers, Lions at Lambeau Field: Game slated for Sunday night, Jan. 8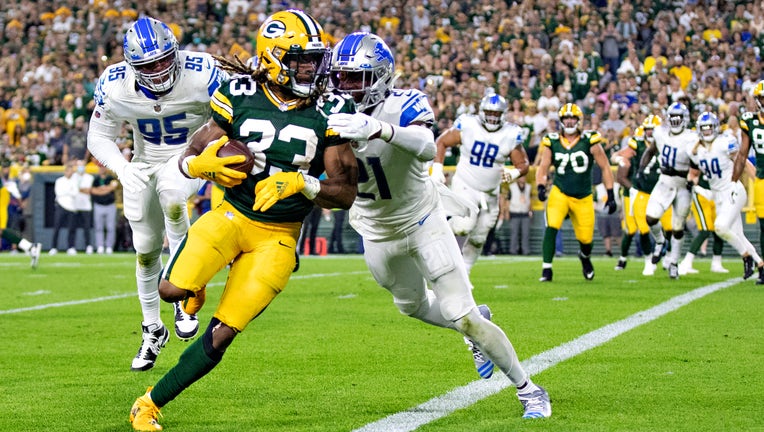 article
GREEN BAY, Wis. - The Green Bay Packers will host the Detroit Lions at Lambeau Field on Sunday night, Jan. 8, the Packers announced on Monday, Jan. 2.
Kickoff is slated for roughly 7:15 p.m. Sunday. The Packers must win into order to get into the playoffs.
Meanwhile, there are a limited number of tickets are now available for the home game against the Lions. The extra tickets are available because the Lions returned a portion of the team's allotment.
Other Sunday matchups
Here's the rest of the Sunday lineup, according to NFL.com (broadcast schedule to be finalized). 
New England at Buffalo, 12 p.m. CT (CBS)
Cleveland at Pittsburgh, 12 p.m. CT (CBS)
Houston at Indianapolis, 12 p.m. CT (CBS)
Baltimore at Cincinnati, 12 p.m. CT or 3:25 p.m. CT (CBS)
Tampa Bay at Atlanta, 12 p.m. CT (FOX)
Carolina at New Orleans, 12 p.m. CT (FOX)
Minnesota at Chicago, 12 p.m. CT (FOX)
NY Jets at Miami, 12 p.m. CT (FOX)
NY Giants at Philadelphia, 3:25 p.m. CT (CBS)
LA Chargers at Denver, 3:25 p.m. CT (CBS)
Dallas at Washington, 3:25 p.m. CT (FOX)
LA Rams at Seattle, 3:25 p.m. CT (FOX)
Arizona at San Francisco, 3:25 p.m. CT (FOX)
Detroit at Green Bay, 7:20 p.m. CT (NBC)