Packers LB Blake Martinez on facing the Rams: 'You want to go in there and pull out a win'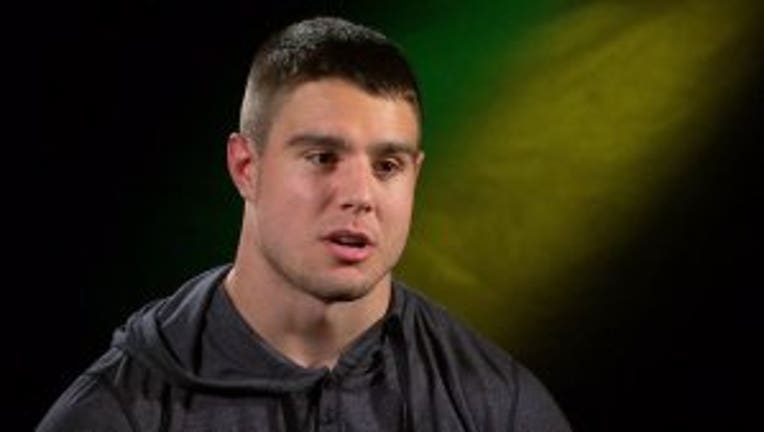 article
GREEN BAY -- On Monday night, Oct. 15, the Green Bay Packers escaped with a last-second victory over the San Francisco 49ers in a comeback win, sealed by a Mason Crosby field goal after he struggled the prior week vs. the Detroit Lions. FOX6 News went Inside the Huddle with linebacker Blake Martinez, who talked about how important the win was ahead of the bye.

"Definitely boosts our confidence. I know kinda, throughout the week, all our coaches were talking about, they were like 'hey, put all you've got into this game, so we can all go through the 'Bye Week' having fun, not having to worry about the next Monday coming back,' so I think that's what we did, and we got it done, and it definitely allows us to kinda relax, but also, like you said, have that momentum boost going into our next game against the Rams," said Martinez.

Next up for the Packers: Undefeated Los Angeles Rams 

"Just kinda, going into their stadium, obviously depending on what happens this coming week, the undefeated Rams, the Goliath of the NFL right now, you want to go in there and pull out a win. I know we can do it, so it's gonna be awesome when it does happen -- and we'll come back to Green Bay with a win and kind of, momentum shifts in our favor moving throughout these next 10 weeks," said Martinez.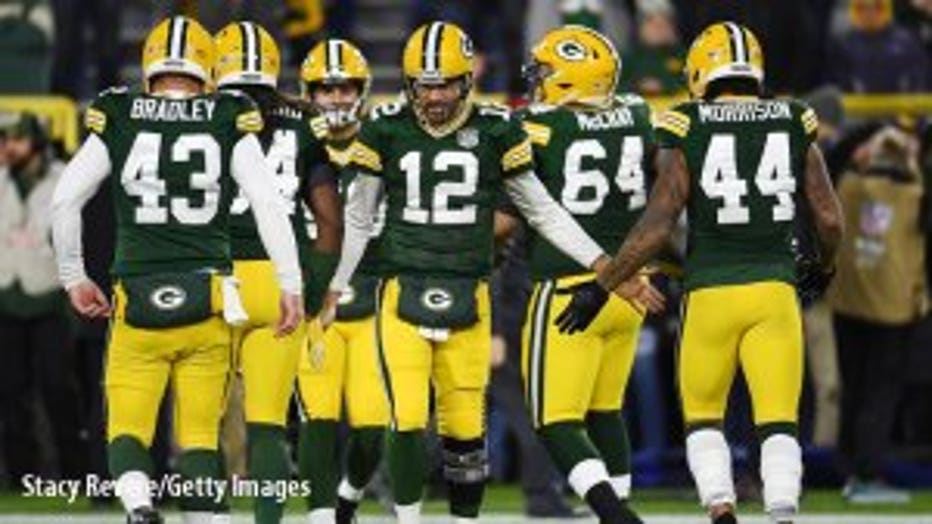 GREEN BAY, WI - OCTOBER 15: Aaron Rodgers #12 of the Green Bay Packers greets teammates during warmups prior to a game against the San Francisco 49ers at Lambeau Field on October 15, 2018 in Green Bay, Wisconsin. (Photo by Stacy Revere/Getty Images)


Packers' defensive improvement

"I think we're getting better in certain aspects every single game. I think we've only played one complete game -- even in that complete game, we had certain moments here and there that we could've corrected. I think if we just keep chopping at it every single week, it's going to be an amazing thing kinda moving throughout the season, and just making those crucial stops in those crucial games to allow us to get to that postseason and then from there, I think we're gonna be a force to be reckoned with," said Martinez.

Success of Aaron Rodgers and Davante Adams

"I think that starts from those two guys -- Aaron Rodgers and Davante that are pulling those guys up. They're seeing the plays he's making. They're seeing the things that Aaron's doing. They're seeing the leadership and the things that Aaron's asking of them. They're going out there and 'hey, I can't mess up. I gotta be this guy, no matter if I'm a rookie or a 10-year veteran,' and you're seeing them put in the work every single day to make sure when they have those moments, they make them," said Martinez.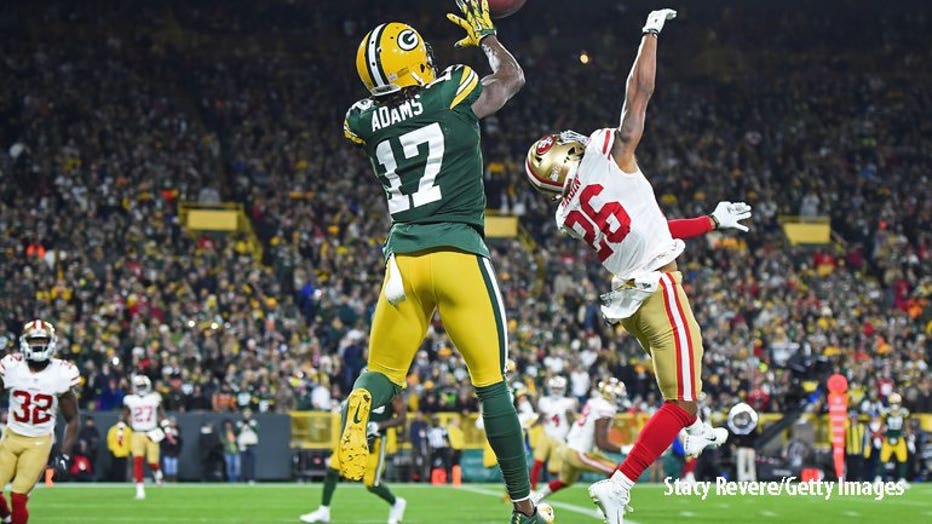 GREEN BAY, WI - OCTOBER 15: Davante Adams #17 of the Green Bay Packers catches a pass for a touchdown in front of Greg Mabin #26 of the San Francisco 49ers during the second half at Lambeau Field on October 15, 2018 in Green Bay, Wisconsin. (Photo by


Green Bay Packers' Bye Week

"I think the guys all across the board, I know there's like six of us that have been in 100 percent of the snaps so far, so kinda going through that, and just allowing to be off our feet, and I think getting away from the coaches in certain senses are good, and the coaches getting away from us are good, and coming back refreshed and ready to go. We're actually leaving -- me and my wife are leaving Thursday to watch the -- or see Ed Sheeran perform, so it's going to be an awesome time and we'll have nice down time away from little Kinsley," said Martinez.

The Packers face the Rams on Sunday, Oct. 28 at 3:25 p.m. at Los Angeles Memorial Coliseum.