Packers improve to 3-1 on the season after win over Giants, and once again, credit goes to the defense
GREEN BAY -- The Green Bay Packers on Sunday night, October 9th took care of the New York Giants to improve to 3-1 on the season -- and once again, it was the Packers defense that played the major role in this victory.

Green Bay remains the best in the league at stopping the run -- after allowing only 43 yards on the ground to the Giants Sunday night. Granted, the Giants don't have many top notch healthy running options, but the Packers are stacking success, as Coach Mike McCarthy likes to say, in that area -- and despite the absences of starting cornerbacks Sam Shields and Damarious Randall, visiting QB Eli Manning found the going to be pretty tough through the air -- so the Packers won, 23-16 with another plus performance from Dom Capers' defense.

"If you really want to focus on one group, it's gotta be the defensive line. The amount of rushing yards they've given up in four games, I just heard, is incredible. The lack of rushing yards. And the pass rush, you know, with Nick Perry being dominant. I think I can say that, at times, it's fun to watch. Those guys are playing outstanding and then you got the three backers who have been playing really well too. So Dom gets the credit for the game plan. And you've gotta give a lot of credit to the guys who went out and executed really well," Packers QB Aaron Rodgers said.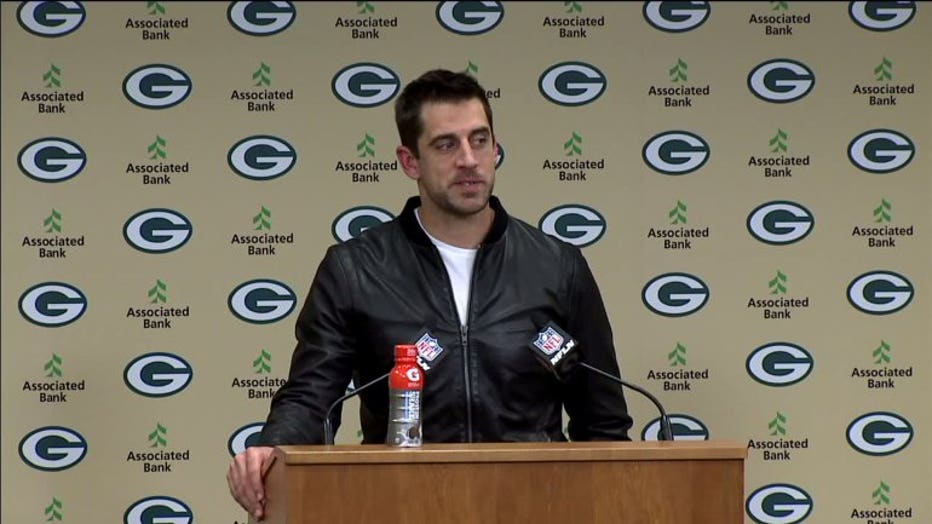 Here's what other Packers players had to say in the locker room after Sunday's game: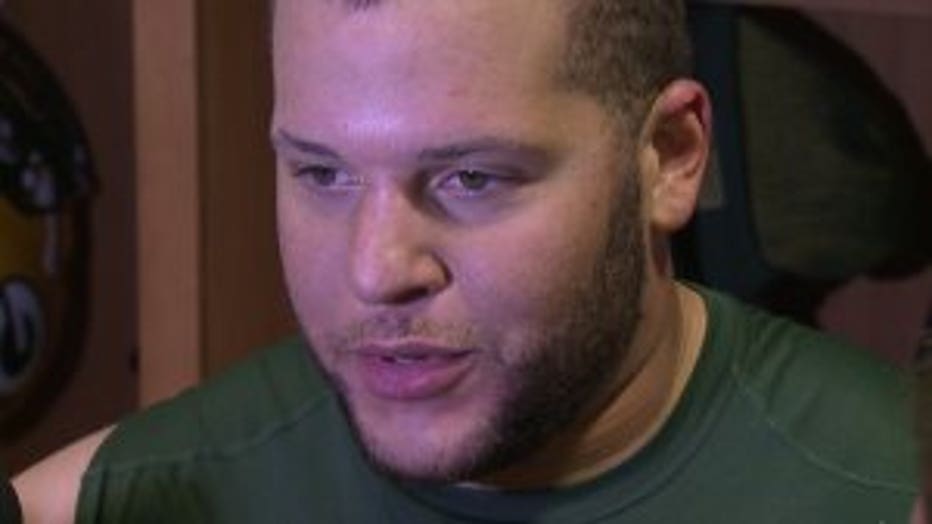 Packers offensive guard Lane Taylor:

"Every week we are getting better. We are smoothing things out, working together as a unit. Every week we are trying to get better and get in that good groove so that four quarters put it all together."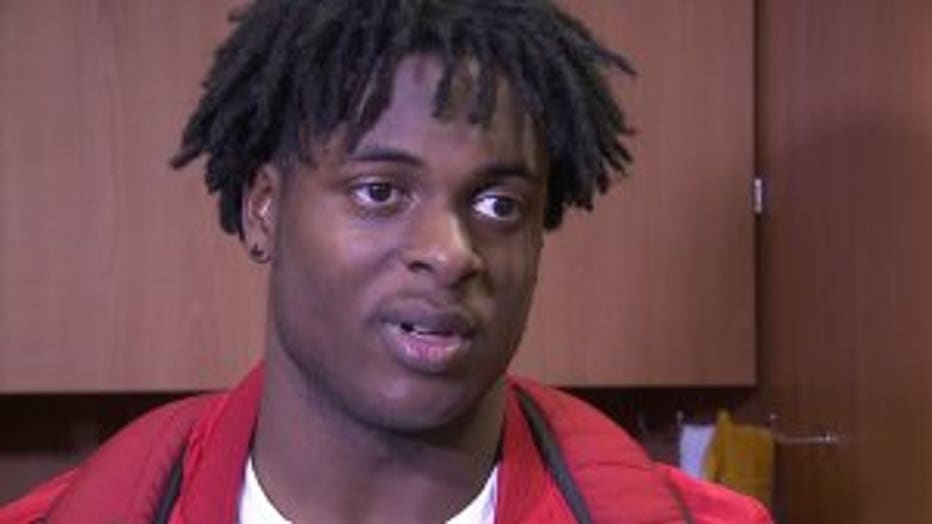 Packers wide receiver Davante Adams:

"That's their version of making plays, they're not going to be catching the ball, our O line that is, they're making plays and doing what they need to do and it pushes us to make sure we're getting open and giving Aaron a good target."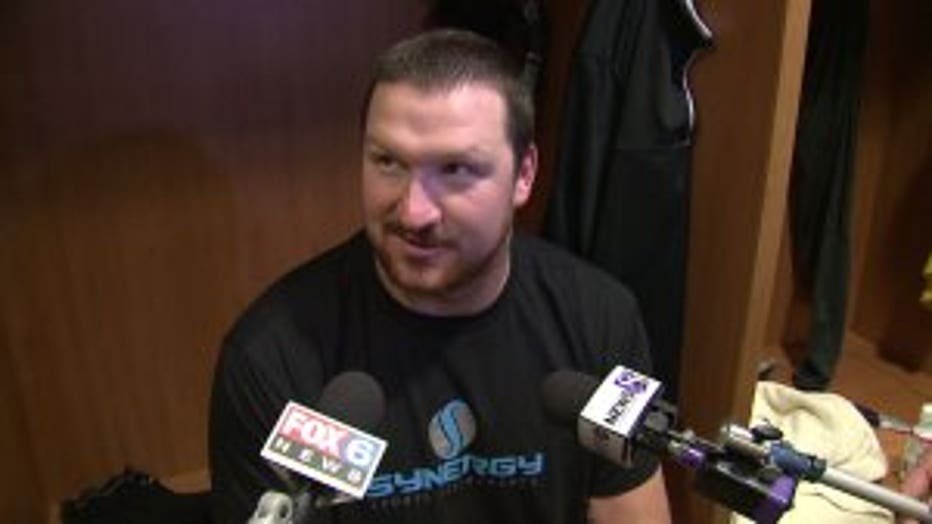 Packers offensive tackle Brian Bulaga:

"That's our job, their job is to get open and make plays, our job is to block for Aaron and everyone's got a job and we just gotta do it, and just because we do our job well, it's just what we are suppose to do."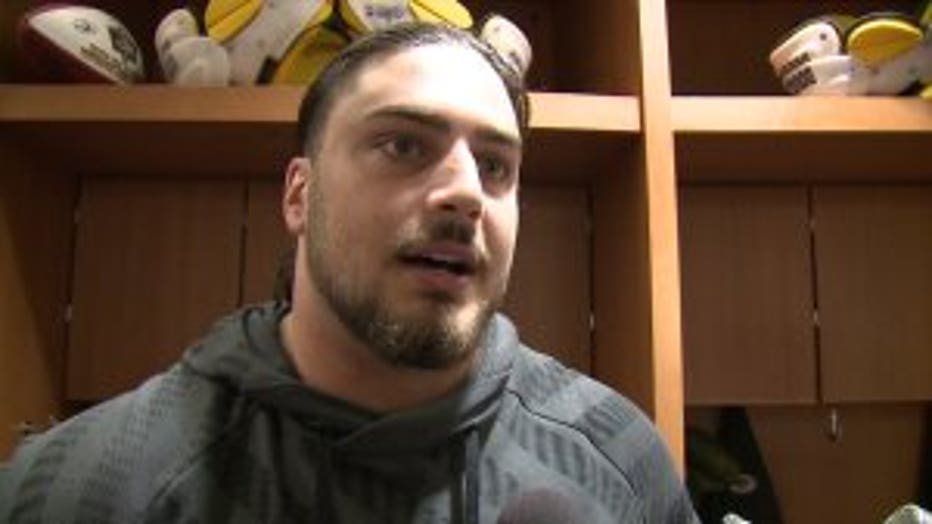 Packers offensive tackle David Bakhtiari:

"It's good always when you get into a groove, it always makes it easier on the offense and the ability to get after them in the run game and also the pass game be sturdy and keep Aaron clean that's huge it fires us up, you saw it with the Rip play and you saw it with Aaron, Aaron's talking about it at the end of the game about how happy he was."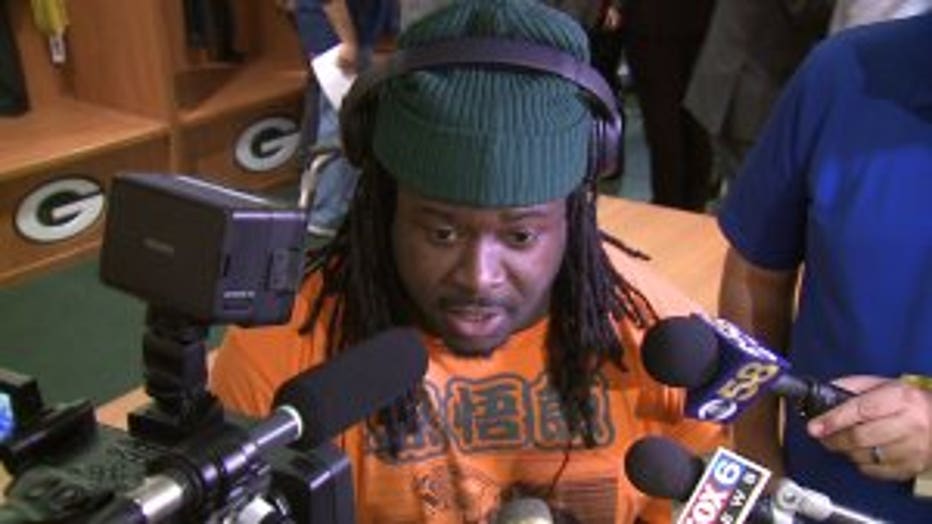 Packers running back Eddie Lacy:

"We were able to run the ball, pass the ball pretty much whatever we wanted to do, I know we stalled out a few times but that's just part of the game just to be able to pick up first downs you needed whether its run or pass and we have the ability to do that I think that's a great sign for our offense."

Davante Adams:

"Home games are the ones we, we have a reputation around here for winning those so we just have to continue to grind those out and having them back to back to back like that having them keep packing the stands and keep feeding off of each others energy."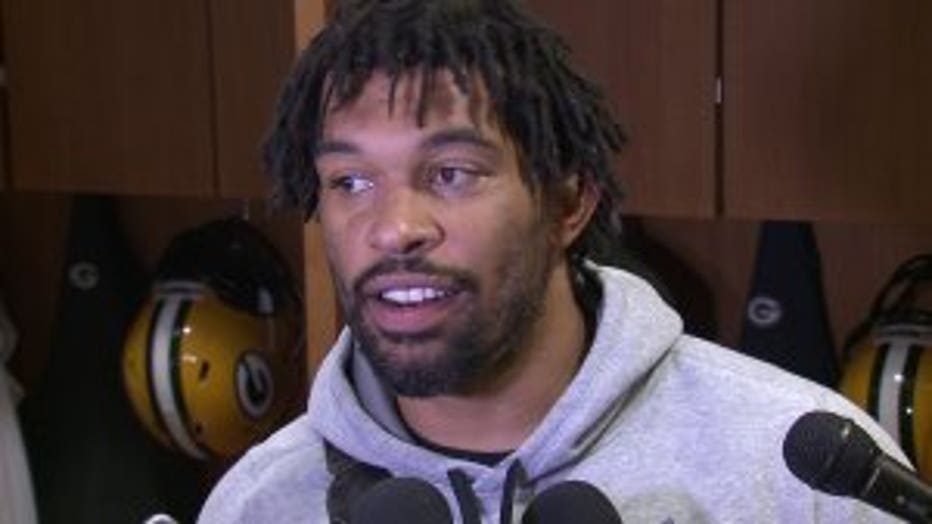 Julius Peppers:

"we just want to continue to to get better we don't want to, we want to continue to fly under the radar we don't want anyone to talk about us, tell us how good we are we just want to keep continuing to grind and try to find a way to win games."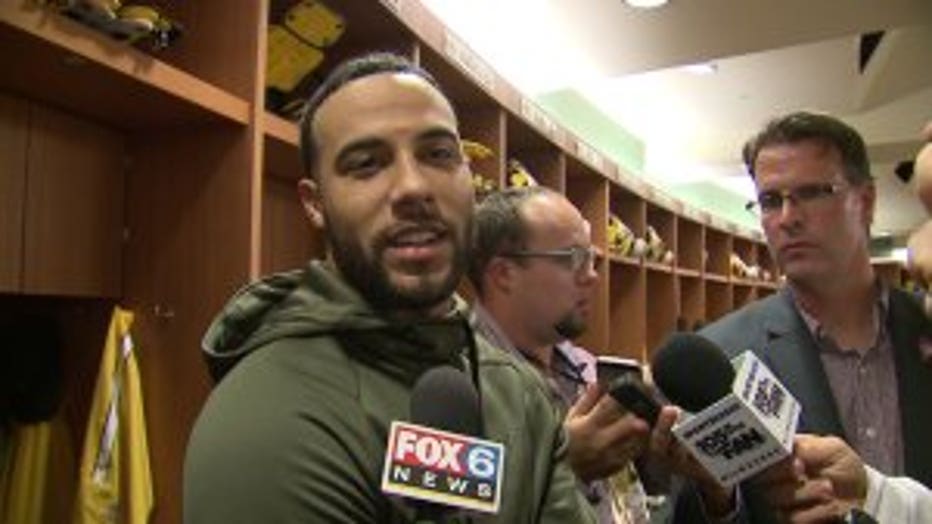 Packers defensive back Micah Hyde:

"Great to get the win but at the same time the NFL is so week by week you are only as good as that last game so we can go out the next game and lay an egg and everyone's going to forget about this game so you gotta stay tunnel vision and this game is over with so now we are on to Cowboys and it's going to be a new week."

The Packers defense will be tested next Sunday, October 16th at Lambeau Field.




Their stellar rush defense will match up against the Dallas Cowboys' prolific rushing attack, which is one of the best in the NFL.

Kickoff is set for 3:25 p.m. -- and it's a game you'll only see on FOX6!