Packers' Blake Martinez, who lost best friend to childhood cancer, visits Pewaukee school 'to show my support'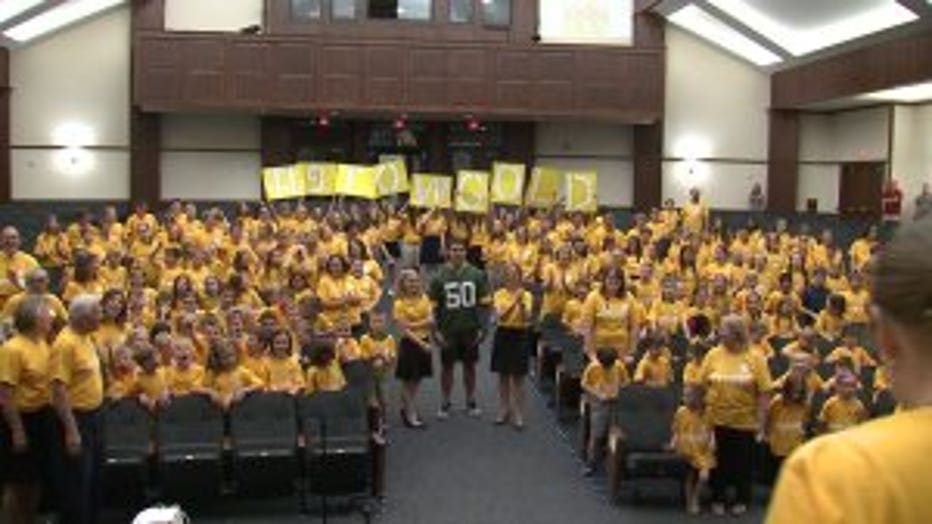 PEWAUKEE -- A few pennies can go a long way, especially for a group of students in Pewaukee, and their generosity was rewarded in green and gold fashion.

Inside the chapel at Christian Education Leadership Academy in Pewaukee, a group of students dressed in gold cheered on a member of the green and gold.

"Any time I do stuff like this, I think of my brother and sister. I think about me wanting to a role model for them, so when I step into an auditorium like that with people and kids like that, it's important for me to give them some insight," said Blake Martinez, Green Bay Packers' linebacker.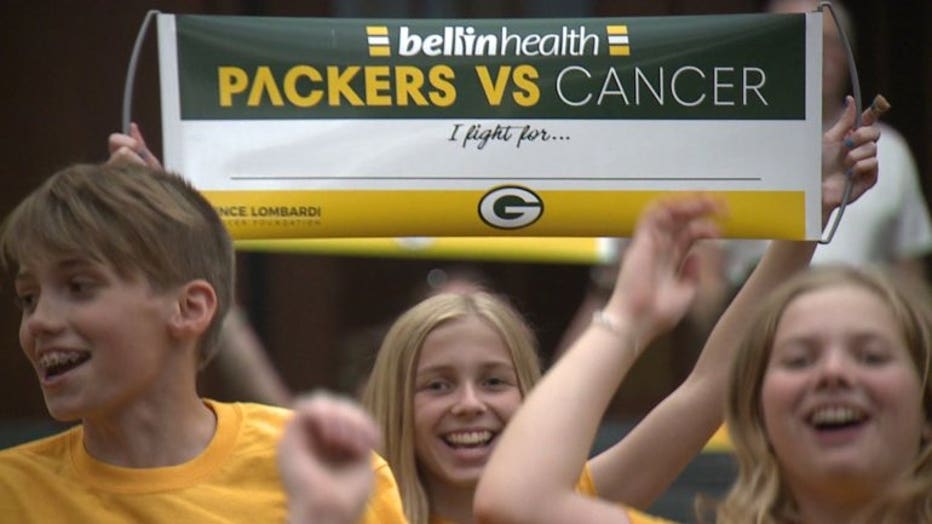 After a school-wide penny war raised $7,300 for G9, a childhood cancer charity, the students at CELA earned a visit from Martinez.

"One was my personal reason -- just being a part of and experiencing childhood cancer with my best friend losing his life with it, it's just important to me to show my support for stuff like this because anything you can raise, especially having the concept of pennies, anything helps," said Martinez.

The founder of G9 is 16-year-old Annie Bartosz, a CELA graduate who started "Gold in September" after losing her twin brother Jack to cancer.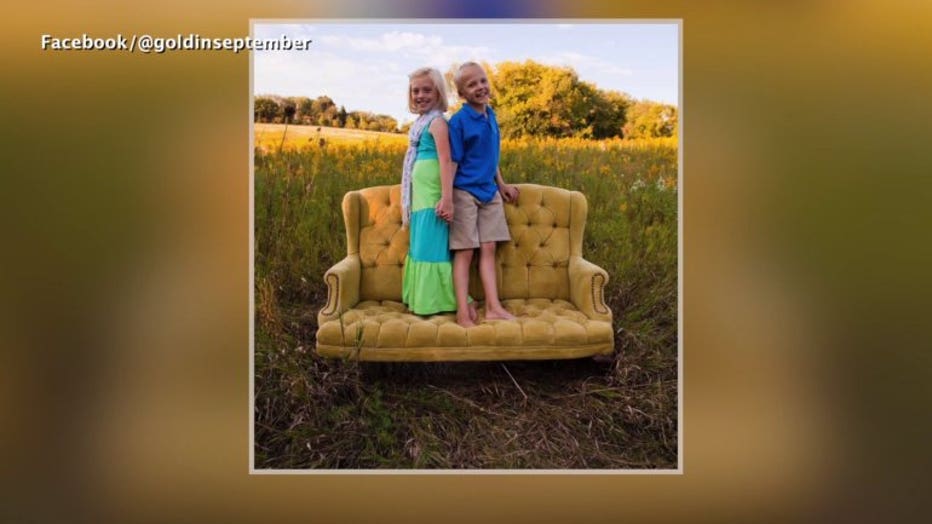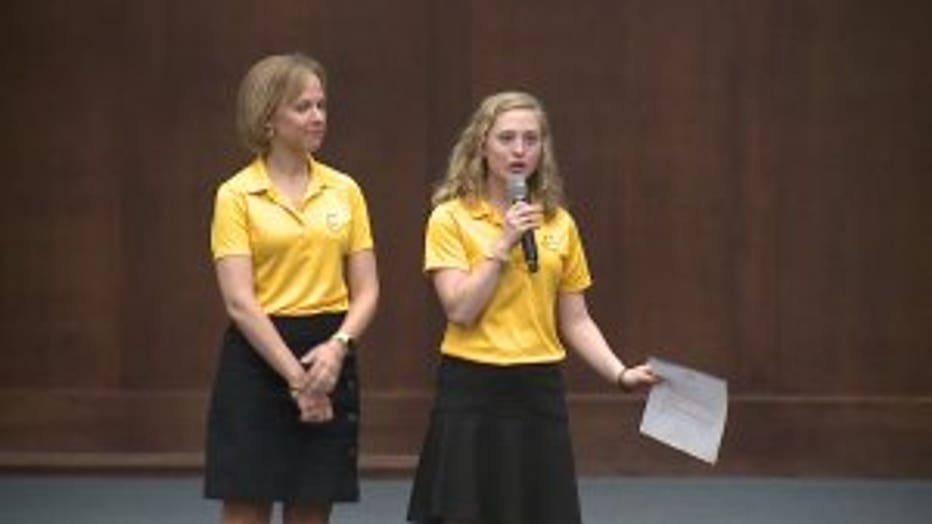 "I never thought coming here would provide such a platform for my foundation, Gold in September. Then to have the support rally, even though it's been a few years since I graduated and have them raise the most money out of the other schools nationwide -- I'm really honored and grateful that even though I've graduated, I still have the support here," said Bartosz.

After doing their part to help, the students were treated to a Q&A session with the Packers' linebacker. No question was unasked.

Q: "Have you ever sacked Aaron Rodgers?"

"We're not allowed to touch him. He's off limits," said Martinez.

Q: "Do you like the other players on your team?"

"Um, that's a tough one. Yes?" said Martinez.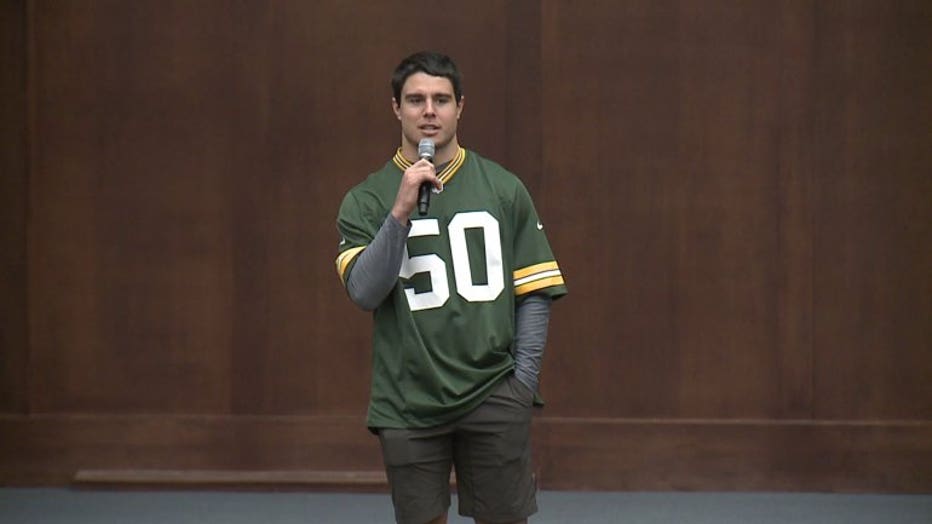 "It's awesome. I think that's what people are slowly stepping away from -- where they think things are gonna be handed to them or stuff like that, so I think it's important to have those reward aspects and things like that. Like if I do something good, I'm gonna get something from it," said Martinez.

"It's wonderful to see, when the kids put their efforts together, what they can accomplish and a big part of what we do here at CELA is put the kids out front, help them understand why they're learning what they're learning, why they do the service they do and we think that's where their great effort comes from," said Dr. Don Galster.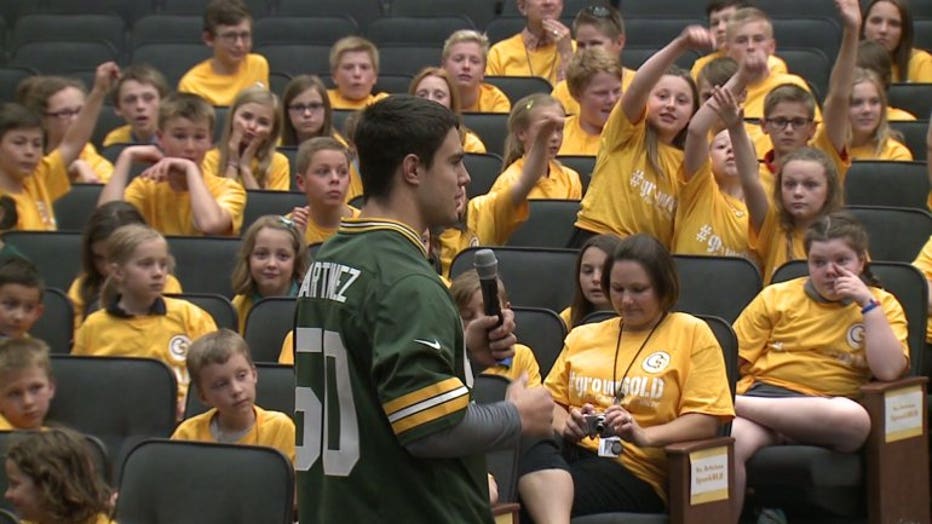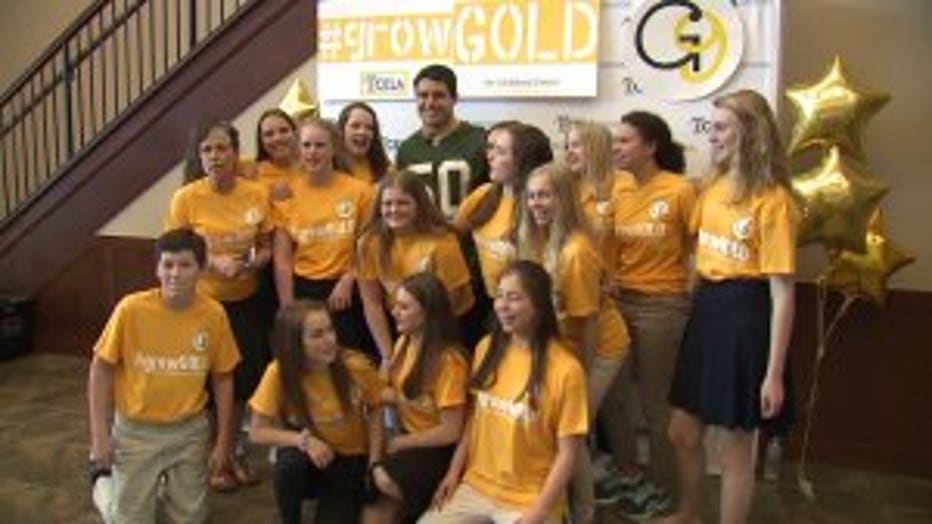 "I think it's really amazing we have people like (Martinez) who can come in and be a role model and help kids understand anything they do, whether it be raising money or awareness is gonna help make a difference somehow," said Bartosz.

"It's important for us, no matter how cool we think we are or how special we think we are, to take a step back and do things like this and show our support," said Martinez.

After the event, Martinez said the time with the kids prepared him for the upcoming season off the field as he is expecting a daughter in August.