Packers' Blake Martinez after loss to Rams: 'We can win the game as long as we can get the ball to 12'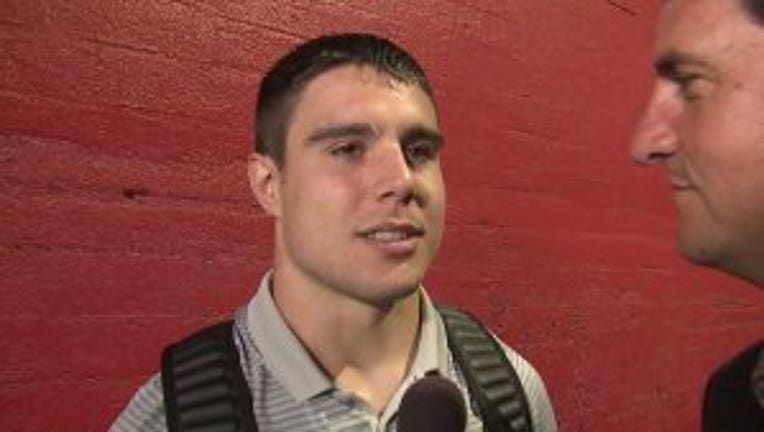 article
LOS ANGELES -- A loss is never easy, but the loss by the Green Bay Packers to the undefeated Los Angeles Rams on Sunday, Oct. 28 stung, as they came close to giving Los Angeles its first loss of the season. FOX6 News went Inside the Huddle with linebacker Blake Martinez to talk about the defeat.

"I dunno -- I mean, we lost, so it's definitely a depressing moment, obviously, to do everything we did in that game and give us a chance to win in the end and give it to 12 and obviously that chance was taken away -- and it definitely hurts," said Martinez.

FOX6's Tim Van Vooren: "It was such an emotional game. I assume in a game like that, the highs and lows, particularly what happened at the end, would hit you even more."

"Oh yeah. It's gut-wrenching. I know all of us, we kinda -- had 'em kick a field goal and then we were 'hey, we got this.' We sat down -- all of a sudden the kickoff happens, and everyone starts cheering. We were like, at first, 'cuz there was a lot of Green Bay fans, I was like 'oh, did we score a touchdown or something?' And I look over, and all of a sudden the fumble happened," said Martinez.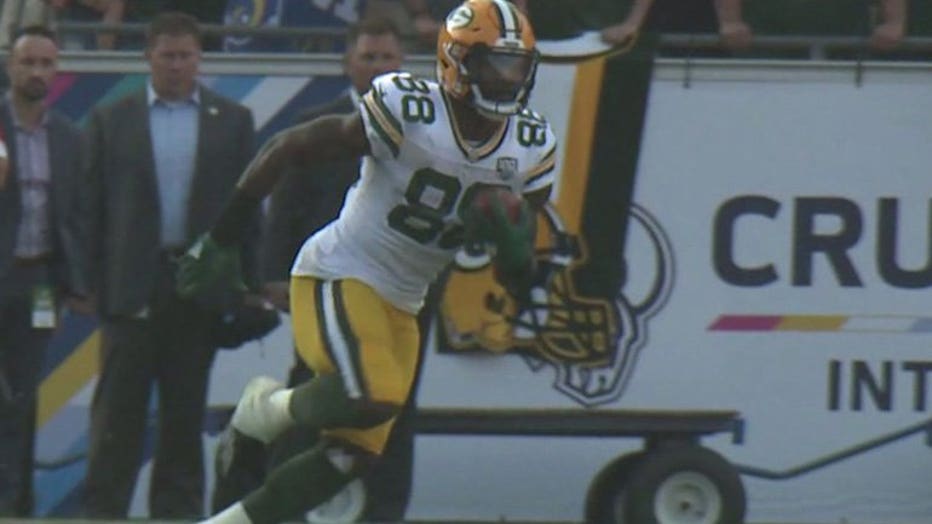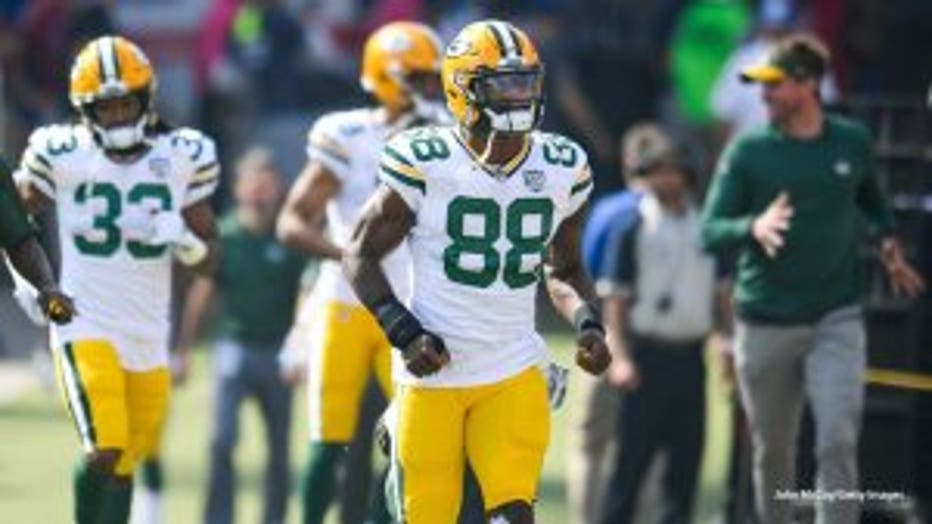 LOS ANGELES, CA - OCTOBER 28: Running back Ty Montgomery #88 of the Green Bay Packers leads the team as they take the field at Los Angeles Memorial Coliseum on October 28, 2018 in Los Angeles, California. (Photo by John McCoy/Getty Images)


FOX6's Tim Van Vooren: "And you guys are teammates. You are going to support each other. You've all been on the wrong end of a certain play somewhere in your football career. Do you do anything outward to a player like Ty Montgomery?"

"I think as teammates, you gotta support everybody. Everyone's kinda made mistakes in the game and kinda looked back on things that they could've done better in situations, and I think it's just one of those things people are gonna kinda hone in on. Obviously, kinda the magnitude of the mistake, but overall, as teammates, we've gotta kinda rally and we did what we needed to do, and we can do it again," said Martinez.

FOX6's Tim Van Vooren: "You made some tremendous plays -- you personally made some tremendous plays as this game went along. The defensive game play seemed to be outstanding against this high-powered offense. As you guys are gonna look at this tape after another tough week, are you gonna take away a lot of positives?"

"Definitely. I think you kinda see what we're capable of, and we can do that every single week if we are on the right wavelength across the board -- everyone's on the right page. We're doing the things we need to do on every given down. I know we're gonna look back on some things and see where we weren't," said Martinez.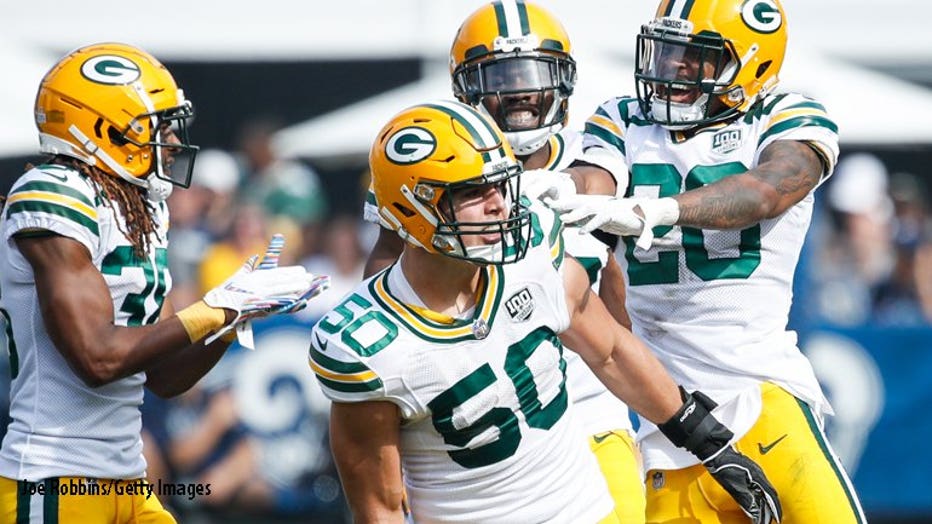 FOX6's Tim Van Vooren: "The Rams are obviously elite. They have one of those tremendous records. What did you guys show yourselves, if anything? Yes, it's a loss, but I'm not saying it's a moral victory, but is there a positive that comes out of this in terms of attitude?"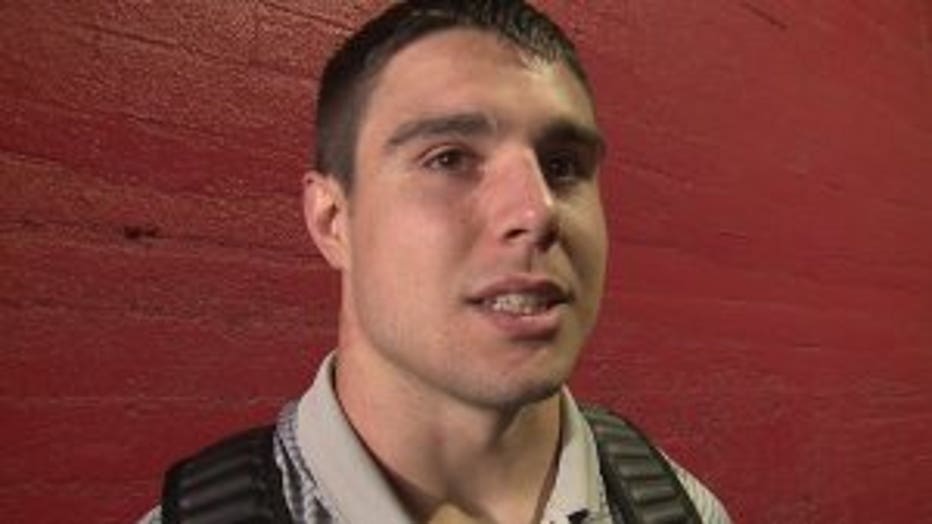 "Yeah, you definitely have positives with anything. That's how you kinda can grow, but I think, taking things away from this game, it's just, the things we were able to do with a team of that capability and those abilities all across the board, whether it's running back, quarterback, wide receivers, tight ends -- so as long as we can build off that and keep making it consistent, we'll be good," said Martinez.

FOX6's Tim Van Vooren: Big picture -- what are you thinking about the Packers the rest of the season? Where do you go?"

"I think we go one step at a time. I know we have a lot of great competition coming up in these next couple weeks. We're going to take it one week at a time and we know what we can do no matter who's out there on the field. We can win the game as long as we can get the ball to 12," said Martinez.

FOX6's Tim Van Vooren: "Did you have a good bye? I know you and your wife were getting away. Did you get away?"

"Yeah definitely. We went and saw Ed Sheeran. It was a great concert. Dude's phenomenal. So it was a great time and I think we slept in every day until like, 11," said Martinez.