Brewers topple Twins in extras, open season at American Family Field
MILWAUKEE - The Milwaukee Brewers celebrated the 2021 Home Opener against the Minnesota Twins on Thursday, April 1 at 1:10 p.m. at American Family Field.
It was a different start to a season for fans because there was no tailgating and other COVID-19 guidelines were in place. 
But fans were just happy to be here. 
"It feels good to be back here after being away," Steve Mandle said.
"It's really exciting, especially with last year having no fans," said Jacob Norris.
Brewers' opening day excitement started early for so many.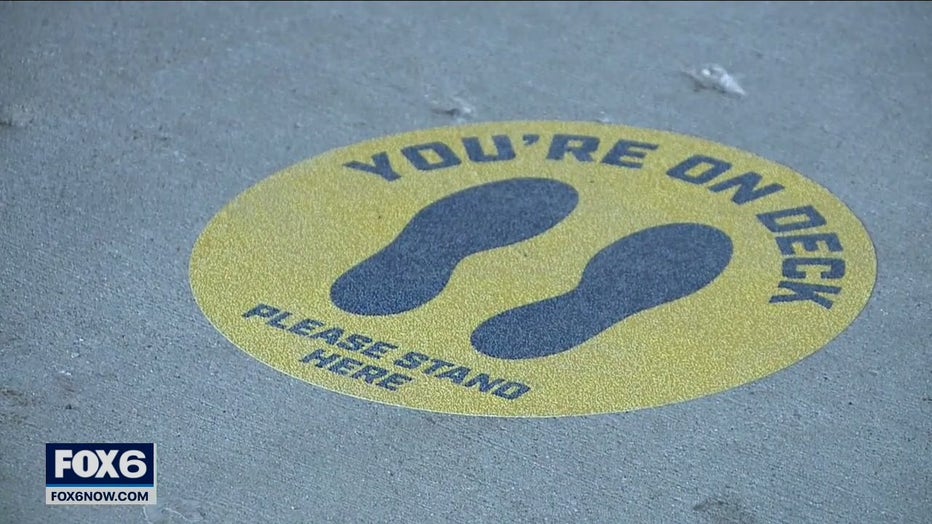 "I couldn't sleep last night," Deven Soerens said.
"I actually rolled over in bed and said to my husband 'Here we go Brewers, Here we go' and we both started clapping," said Doris Elias.
And the clapping continued when the gates opened.
Fans walking into American Family Field for the first time in 18 months.
A different experience due to COVID-19 guidelines, including no tailgating in the parking lot. 
"It's COVID so I get it. Tailgating is always fun," James Knowles said. He came down from Cedar Grove. 
"Game day is always more hyped than a normal day. Coming out here with the boys, being able to come out here and watch the ball game," Soerens said.
Inside the stadium – capacity was at 25% and fans sat in pods.
With the ballpark being cashless, the team encouraged mobile concession ordering. 
"We were prepared. We knew it was coming, they advertised well, they publicized it. No problems," Tim Scherer said.
After a challenging year, fans are grateful.
FOX6 talked to a couple today who got to the stadium at 3 a.m.
Opening day is special for them because it's where they met 10 years ago. They were crushed when it was canceled last year. 
Highlights for the first homestand of the season are summarized below:
MLB Ballpark App: All fans planning to attend games this season are strongly encouraged to download the MLB Ballpark App. The App will give fans access to download their game tickets, parking passes, order concessions, and access numerous other American Family Field information and entertainment features.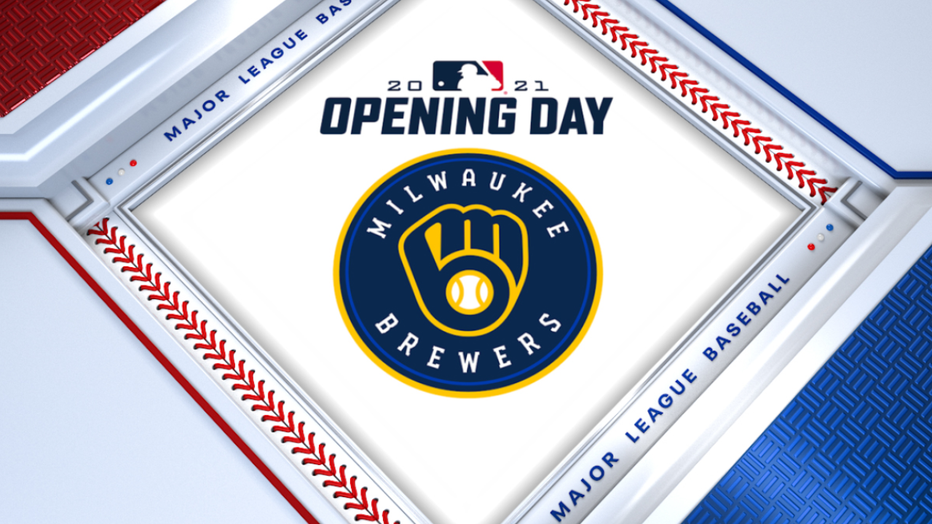 Ticket Availability: Opening day tickets are sold out, with limited tickets remaining for April 3-4. However, tickets remain for most other games April 12 – May 2 at brewers.com, 1-800-933-7890 or the American Family Field Box Office. Aligned with local health and safety protocols, the capacity of American Family Field to start the season will be limited to 25 percent. Tickets will be sold in pods of two to six seats and will be delivered digitally via MLB Ballpark App. Individual game tickets for May 11 and beyond will be announced at a later date. 
Parking Lots and Gates: Pre-paid parking passes can be purchased with game tickets and digitally delivered for fan convenience and no-touch entry. Day of game parking is available with credit card or cash payment. Parking lots on opening day will open at 11:10 a.m. CT (2 hours prior to game time) and gates will open 11:40 a.m. (1.5 hours prior to game time). Fans will note a designated entrance time and gate on their tickets. Tailgating will not be permitted. 
Mobile Concession Ordering: Mobile concession ordering through MLB Ballpark App is strongly encouraged for safety and convenience. Mobile concession ordering is also available via texting the word 'food' to 41835 or via QR code. Restaurant To Be Named Later will start the season open only to ticketed fans, with no walk-ups allowed.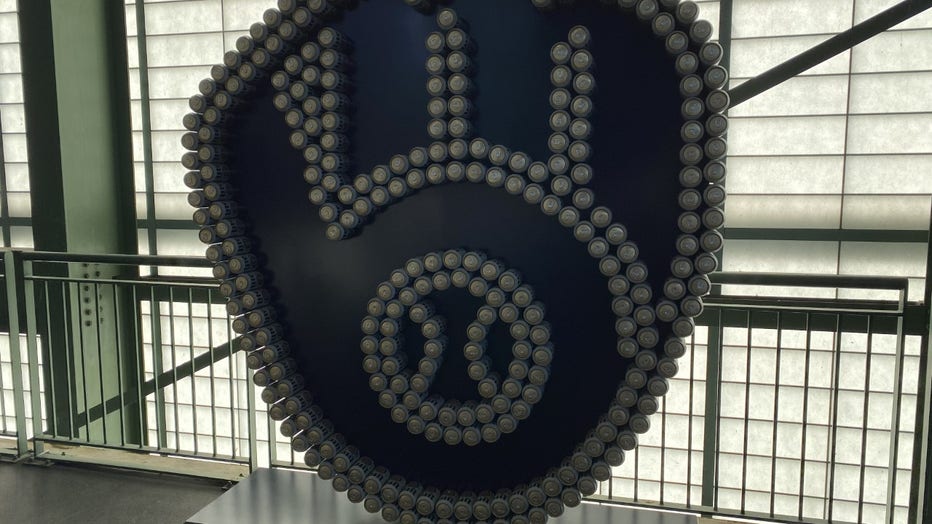 Cashless Ballpark: No cash payments will be accepted in American Family Field. Should fans have cash, there will be kiosks around the ballpark where they can exchange cash for a prepaid card – if not fully used at American Family Field, these cards can be used outside the ballpark where credit cards are accepted. There is a $20 minimum and there are no fees for this service. 
FREE DOWNLOAD: Get breaking news alerts in the FOX6 News app for iOS or Android
COVID Protocols: Information and regulations surrounding safety protocols at American Family Field are evolving. The most up-to-date information can be found on brewers.com/COVID.
To expedite entrance and minimize touch points between security and fans, NO bags will be permitted in the ballpark other than purses or wristlets not exceeding 9" x 5" x 2", ADA/medical bags and manufactured diaper bags.
All fans, ages two and older, must always wear a facial covering over nose and mouth – except while actively eating and drinking in their designated seating pods. No exceptions will be made to the mask requirement.
Fans must socially distance themselves at all times, and as such, are encouraged to enjoy the game from their seating pod with the exception of visiting concessions, one of the Team Stores, or the restroom.
Carry-in food or snacks are prohibited in the ballpark. Soda, water, or juice in factory-sealed plastic bottles are permitted (one per person).