"Not a beer I don't like:" Milwaukee Brewers do just that -- Thames, Knebel, Drake create new brew


MILWAUKEE -- Sitting at first place in the NL Central, the Milwaukee Brewers on Monday, May 22nd enjoyed some time off before starting a series with the Blue Jays, and some members of the team spent their free time learning what truly makes Milwaukee the "Brew City."

Trading in their helmets for hard hats, three Brewers players spent their day off in the Miller Valley.

"There's not a beer I don't like. All I know is I don't like fruity beers, so to have Miller Lite, Bud Light, Coors Light, simple, craft, I'm good at," Corey Knebel, Brewers pitcher said.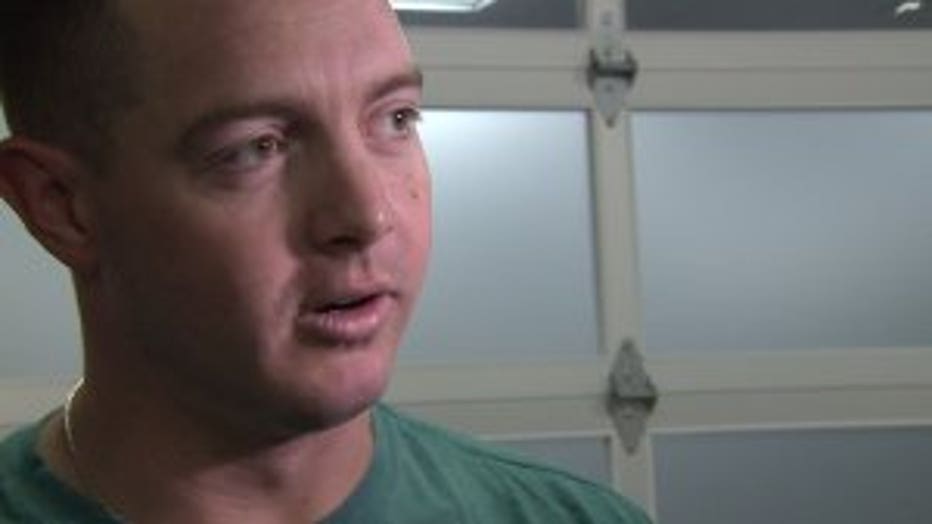 Knebel, Eric Thames and Oliver Drake got an inside look at the science and work that goes into creating beer at MillerCoors.

"Those guys train for years and years to like, really get their taste-buds and get that perfect mixture of beer and I respect that. One day I'll learn and hopefully one day I'll be a brewmaster. You never know," Thames said.

Their tour didn't end there.

The Brewers have partnered with MillerCoors to create a special Miller Park brew -- a unique beer that will be served for a limited time at the ballpark, making a dream come true for Thames.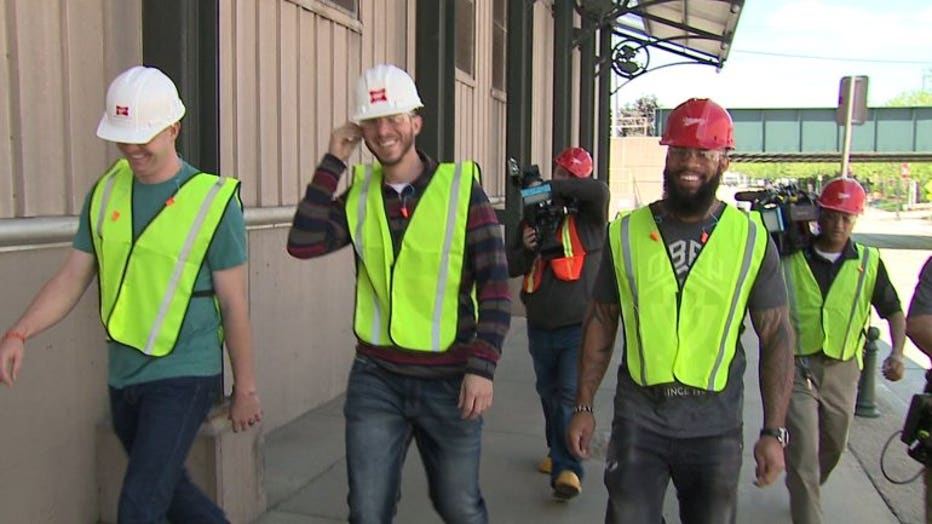 "Whenever he got traded over, he said something about it. He's big into drinking beer. He doesn't know too much about it, but he likes to drink it, is what I read, so yeah, I like to drink it too and I like to make it, so I think we're gonna get along just fine," Knebel said.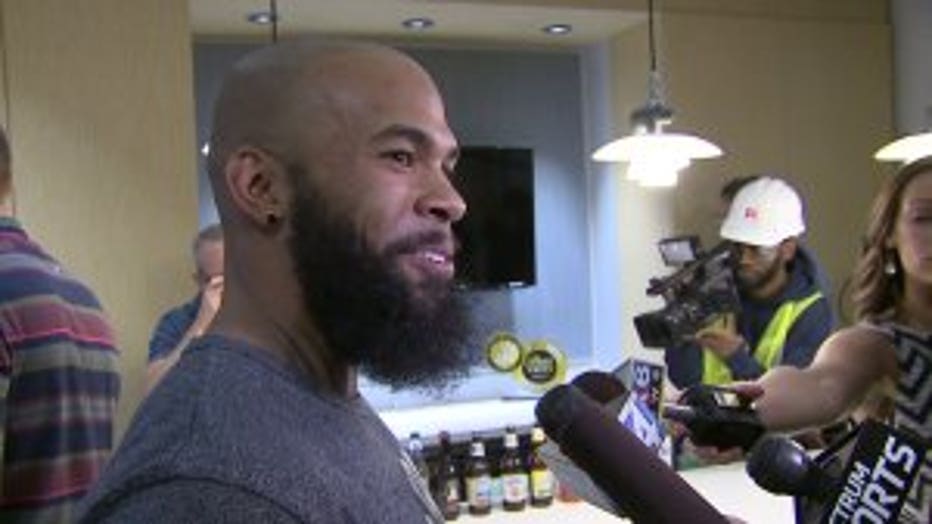 "I like heavy beers. I feel like one or two, you can enjoy the taste. You feel good a little bit, but that's it. You don't have to drink 15, 20 beers like in college you know? Drinking like those light nasty beers," Thames said.

Thames has expressed his love of beer from the time he arrived in Milwaukee, and now, he has an opportunity to decide the style, taste and smell of the new brew.

"I like more of the caramel, caramel tasting IPAs or Belgiums. Good flavor, good heavy beer with some flavor and help them cheer on the Brewers a little louder," Thames said.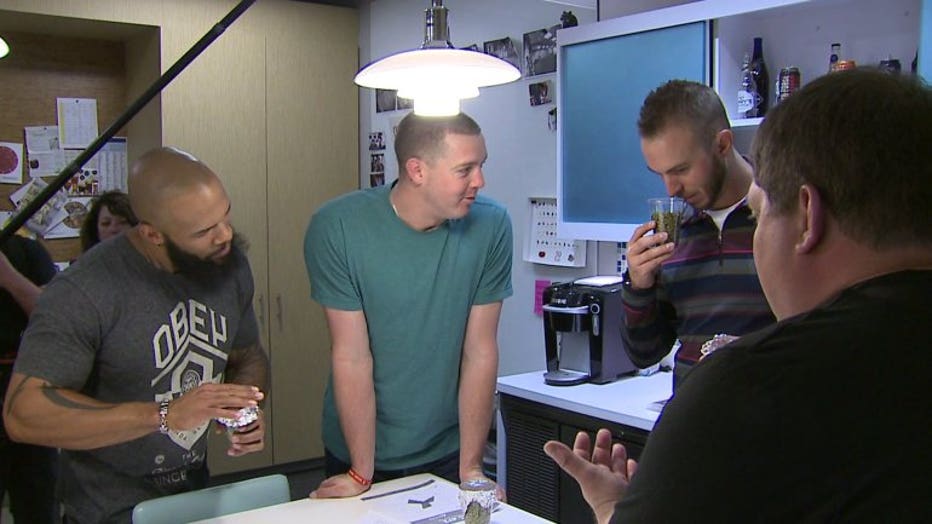 "I don't know what we're creating. That's up to Thames, but the hops we chose seem pretty good, so I'm pretty excited to try it out. He said he's a big fan of West Coast IPAs," Knebel said.

"I know Eric was asked about it and he talked to Corey and Corey asked me and I said 'yeah dude, I'm not missing out on that. Sounds like an awesome time,'" Drake said.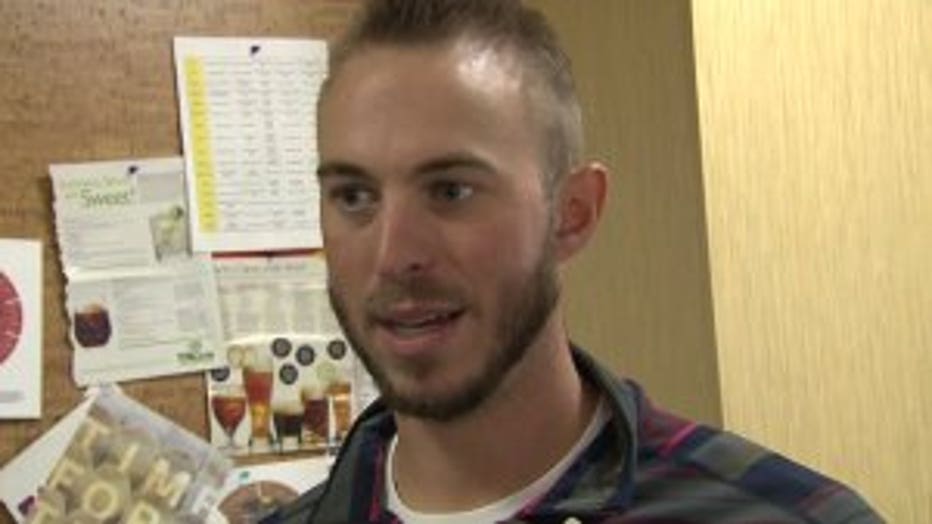 And with plenty of decisions to make, it was hard not to appreciate all the work behind-the-scenes.

"It's pretty cool to think back like, 50 years ago and they were all by hand, like, shoulder-to-shoulder putting everything together and now, all the machinery. It's crazy because when you buy a 12-pack of Pepsi or whatever, or buy something at the store, you don't really realize what went into it, all the computers, machinery, sensors. It's overwhelming, but it's cool," Thames said.

As for the name of the new brew?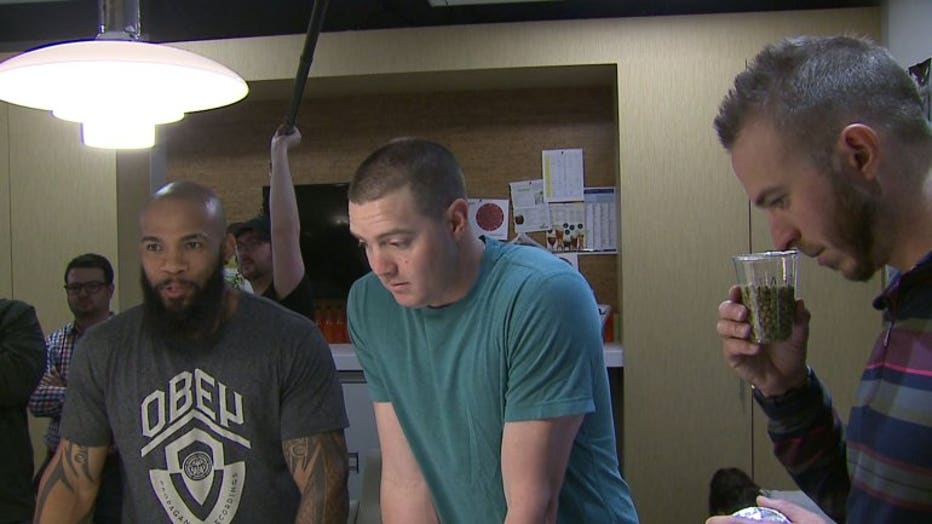 "I don't know yet. Something with a beard. There's a long list of decisions and choices, so we'll see. I'll break it down with my council and see what we decide," Thames said.

"It's cool for me because I just got traded over so I'm still trying to learn the city and experience it so getting a chance to do something like this is a cool part," Drake said.

The beer is set to be released at Miller Park later this summer.