Brewers make masks optional June 1
MILWAUKEE - June 1, fully vaccinated baseball fans will no longer have to wear masks at American Family Field, the Milwaukee Brewers announced on Wednesday, May 26.
In alignment with the CDC's guidance, unvaccinated fans should continue wearing masks to games, the Brewers said. However, the Brewers did not offer any details on how or if they would be checking people's vaccination status before entering the ballpark.
RELATED: Check out the new and improved FOX Sports app
"As we move toward 100% capacity, we look forward to the return of policies that will enhance the fan experience throughout American Family Field," said Brewers President – Business Operations Rick Schlesinger.
The announcement was made with the Brewers working to get as many fans vaccinated as possible, hosting a vaccine clinic at Helfaer Field in partnership with the Milwaukee Health Department. Those who received their shot also got free tickets to Wednesday night's game against the San Diego Padres.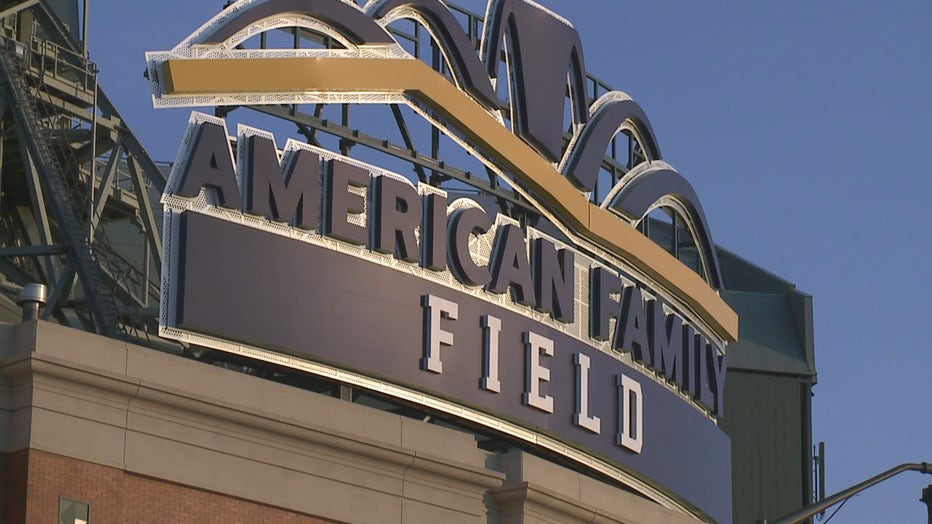 Fans had mixed reactions to Wednesday's announcement.
"I think it's a good step in what we call normalcy," said James Dennison. "Everyone wants to be back at the game like we used to be. I personally am not vaccinated myself, but I'll be wearing my mask here until I am, and yeah, that's going to be soon."
Lynne Woida headed in for her first Brewers game of the 2021 season and it only cost her some time; a few minutes at Helfaer Field to get the COVID-19 vaccine.
"I hesitated for a long time, but I think if we just do it, get it done and everybody does their part, it will be easier for everything to go back to the way we're used to," she said.
The Brewers offered both the Pfizer vaccine and the Johnson & Johnson.
"It was an easy way to get the johnson and johnson," said Woida. "We've been chasing it around town for a little bit, so I wanted the one dose."
"We're not going to ask somebody if they've been vaccinated," said Schlesinger.
Again, it's recommended that people who are not fully vaccinated wear a mask, but even children too young to get a shot will have a choice.
"I think families need to measure their own risk," said Kirsten Johnson, health commissioner.
Johnson and Milwaukee Mayor Tom Barrett said the mask mandate could come back if needed, but they hope partnerships like this can keep things going in the right direction.
"It was a great day, free tickets!" said Woida.
The Brewers also announced updates to its carry-in policy. Fans will be allowed to bring in certain items including:  
Bags with dimensions of 5" x 9" or small

Sealed bottles of water, juice or soda (32 oz. or smaller)

Personal size food items (e.g. a sandwich, small bags of pretzels, piece of fruit)

Diaper bags and medical/family needs bags
A limited number of concession stands will also be accepting cash again.
The Brewers and Milwaukee Health Department are hosting another vaccine clinic Thursday from 9:10 a.m. until noon. Again, people who receive a shot also receive two free tickets to Thursday night's game.
FREE DOWNLOAD: Get breaking news alerts in the FOX6 News app for iOS or Android
More information on each of these policies will be available beginning on June 1 at Brewers.com/FanGuidelines.