'No better place:' Vin Baker returns to Milwaukee as Bucks' assistant coach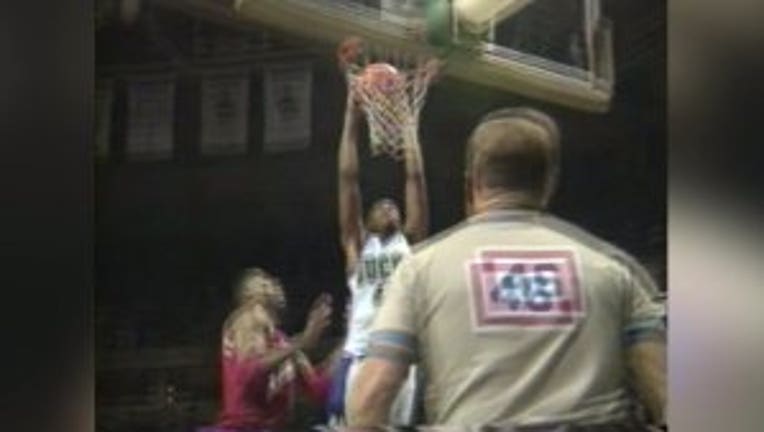 MILWAUKEE -- Vin Baker was a major player with the Milwaukee Bucks during his four seasons in the mid 90s, making the NBA All-Star team twice. Now, Baker is back -- and playing a new role with the team and the city.

Baker had a very successful professional basketball career that spanned 13 seasons, four of them with the Bucks after they drafted him in the first round in 1993. His fame and fortune went away by 2006, and it was all because of alcoholism -- but that's not the Baker of today.

"I will be seven years sober on April 17," Baker said.

Back in control of his life -- and back in Milwaukee.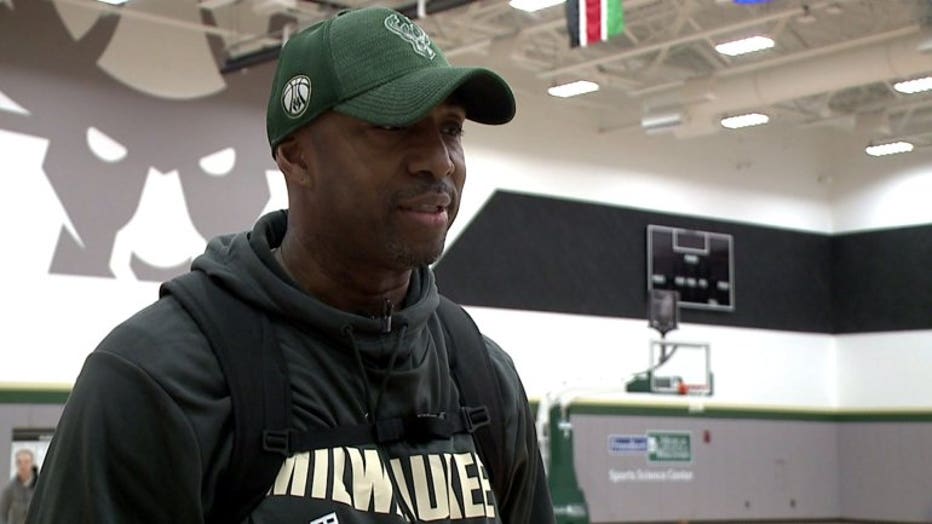 "I couldn't imagine, at the age of 46, a more perfect opportunity, a more perfect place to be given my story and given the fact that this is where it all started for me," said Baker.

Baker is currently an assistant coach for the Bucks.

"I'm having a great time. I'm having a blast. It's another opportunity for me. That's how I look at it  -- to share my story, to share my basketball information and knowledge and I'm having a blast doing it," Baker said.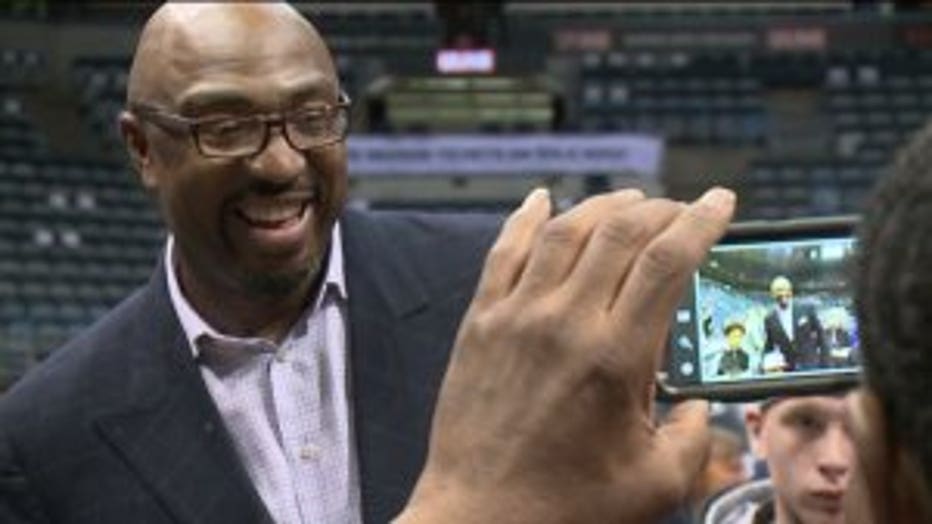 The coaching job comes after a stint broadcasting and analyzing games on Fox Sports Wisconsin.

"It was kind of a seamless transition to go from Fox to the sideline," Baker said. "It's a little more detail-oriented but I was prepared. I knew the language. I obviously knew the guys. I understand the game. It's different but I understand it because I've been around it."

Baker recently visited another place he's been around a lot in his life: a church. His father is a minister, but on this occasion, it was Baker who was doing the teaching.

"It's the most important thing I can do, coming from where I came from  -- a world of addiction, and letting people know that the stronghold doesn't have to last. I want to be a light, a beacon of light to those people who are struggling with addiction, so it's the most important thing I can do," Baker said.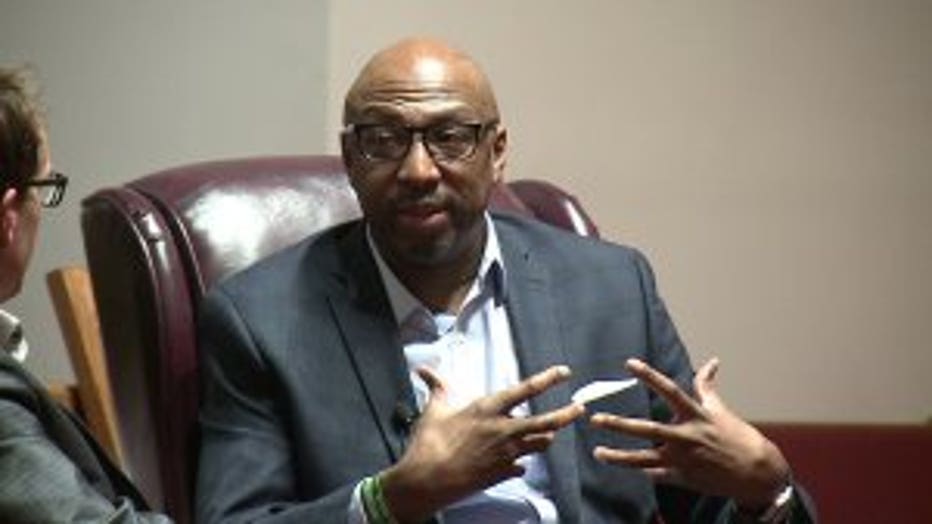 Baker is willing to tell his story of redemption, in hopes of helping others dealing with addiction.

"Doesn't happen like that for everyone and that's why I want to be a beacon of light to help those people who don't have that support group around them and don't have this miraculous story of falling and then getting up only to return to the city that he once played in," said Baker. "Every story doesn't go like that. I think the community is the most important to me -- fans that can identify with me as the player and certainly fans that, people that can identify with my struggles and to come back here and have it culminate in an opportunity to coach and to share my story is just amazing."

It's a story that started in Milwaukee and has come full circle.

"I'm in awe of...what God can do in a person's life and and I'm in awe that I'm back here in Milwaukee. If I was to pick a place and pick a city and pick where I would restart my career and have an opportunity, there's no better place than to be here in Milwaukee," said Baker.