NFL Draft: Lots of options for the Green Bay Packers to choose from at tight end
GREEN BAY -- When it comes to the NFL Draft in April, the Green Bay Packers must feel like they are voters in the presidential primaries. There are so many candidates claiming they are the best choice when it comes to one position in particular.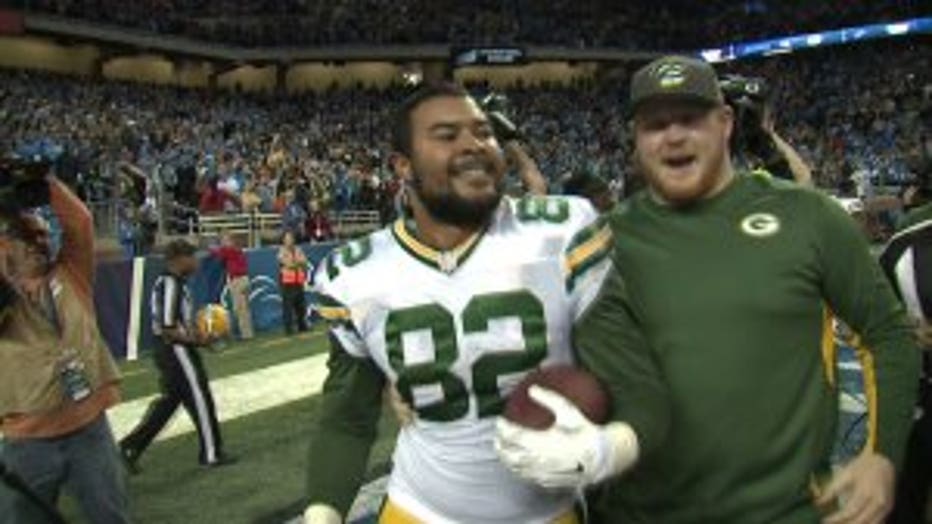 Packers Richard Rodgers celebrates Hail Mary TD catch (Credit: CBS)


Richard Rodgers hauled in perhaps the most memorable pass of the most recent NFL season -- the game-winning Hail Mary from Aaron Rodgers at Ford Field. Still, tight end seems to be a position the Packers would like to beef up before next season.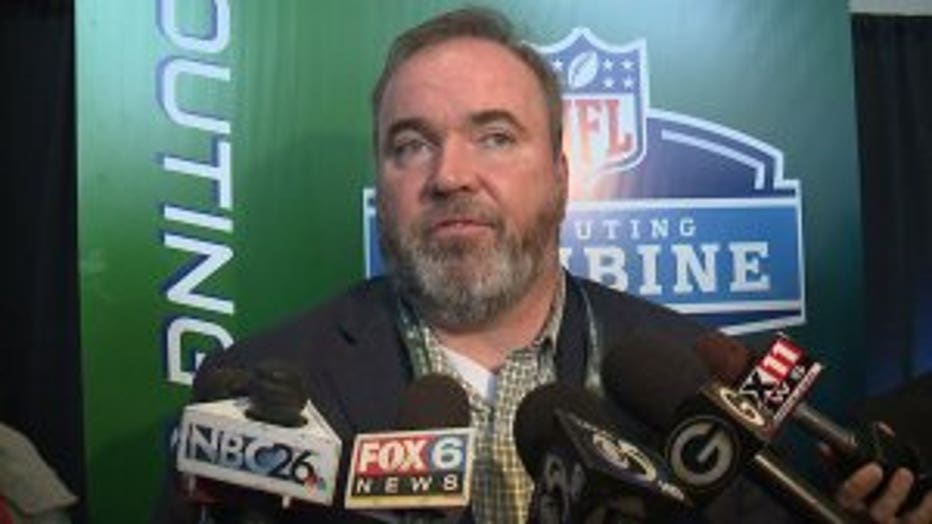 Packers Head Coach Mike McCarthy


"A real smart coach once told me the fastest way to the end zone is right down the middle of the field. Attacking the middle of the field is huge and the tight ends obviously give you that versatility," Packers Head Coach Mike McCarthy said.

Keep in mind that Green Bay selected Kennard Backman in the sixth round of the 2015 NFL Draft and he barely got on the field as a rookie. If the Packers go back to the draft in search of that versatility, they'll find plenty of candidates who feel they have what it takes to make it in the NFL -- like Nick Vannett from Ohio State.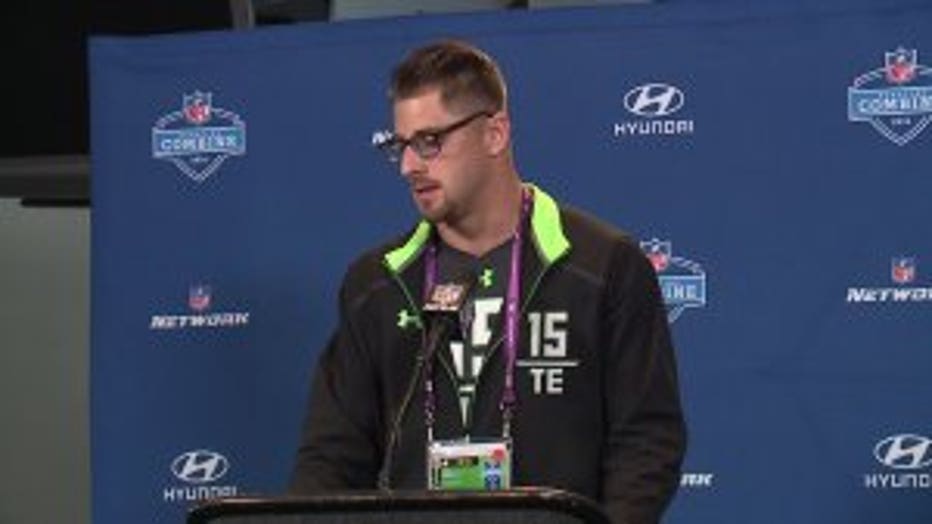 "I feel like this year's draft, I am the best combo guy in this draft, and that's because I really worked on my blocking. I didn't want to be the reason why we couldn't run the ball, because of me, so I worked on that skill all off-season. I think I still have some ways to go, but I'm headed in the right direction," Vannett said.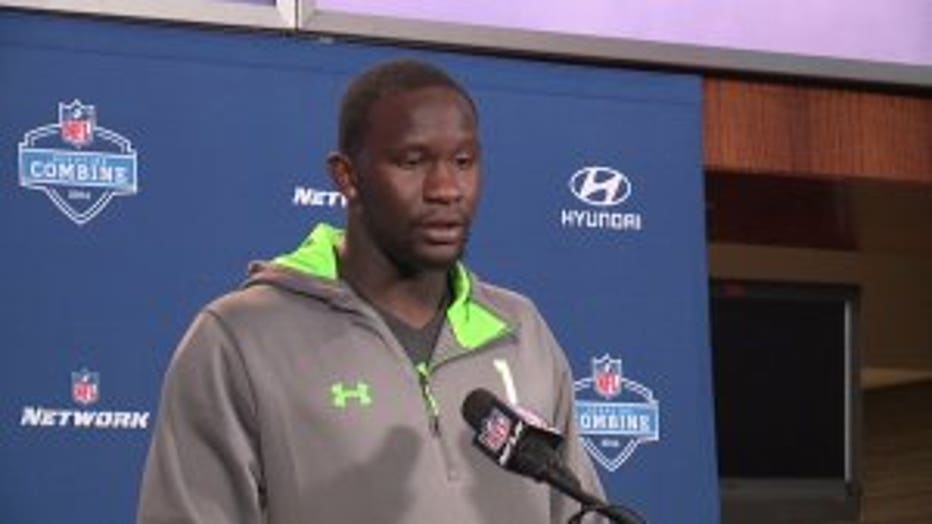 Clemson's Jerrell Adams said he's the guy to pick.

"I feel like I'm a great teammate. I'm a great leader. I'm very coachable. I just play hard. I give 100% in everything I do," Adams said.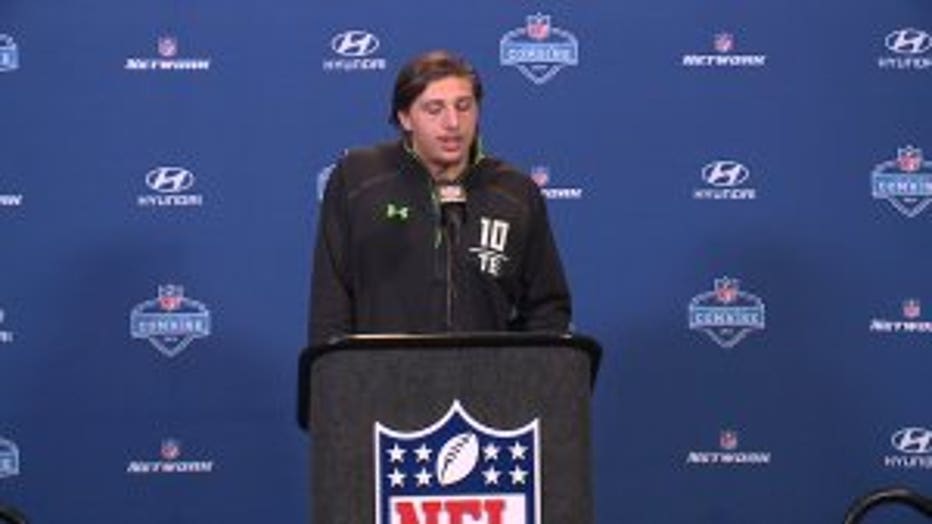 Austin Hooper said his all-out will makes him a productive pro.

"I've already weighed in at darn near 255. I don't think people question whether I'm big enough or not. Maybe a little short, but I can live with that. It's all about straight-line speed for a tight end," Hooper said.




"Let's just say I bring a different style of tight end to the game. Fast, agile, change of direction is really quick, my acceleration is very -- just the speed type of thing for the position that you hardly see nowadays," Temarrick Hemingway from South Carolina State said.

Most of the NFL coaches who came to the podium at the NFL Scouting Combine said they understand that the tight end position has grown in value as players have gotten more athletic. Those guys can really pressure a defense.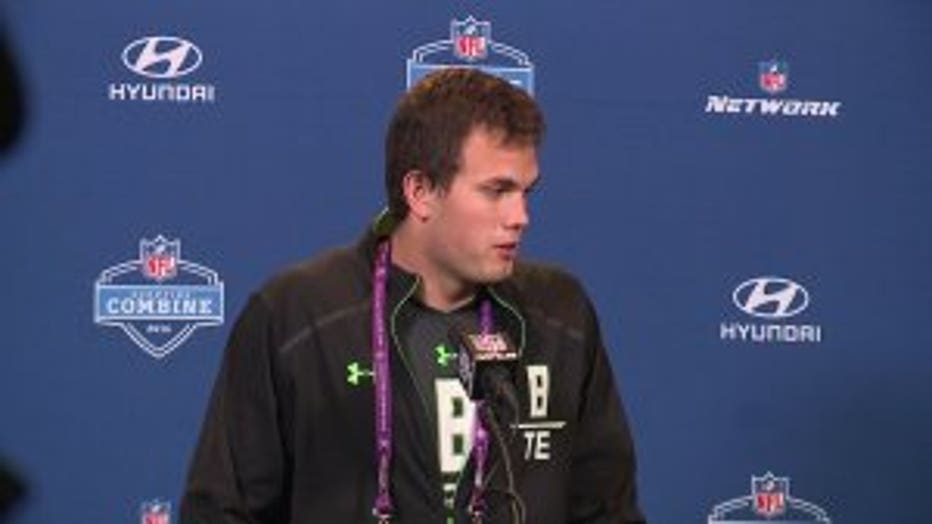 "I think the tight end is a big part of the NFL and I believe I bring something that a lot of guys can't bring -- this versatility that I'm going to be able to play every down. That's what I believe. It's a big part in the NFL and that's why I believe I'm worthy," Henry Hunter said.

Stephen Anderson is seeking consideration too. A few years ago, at the University of California, his teammate was Richard Rodgers.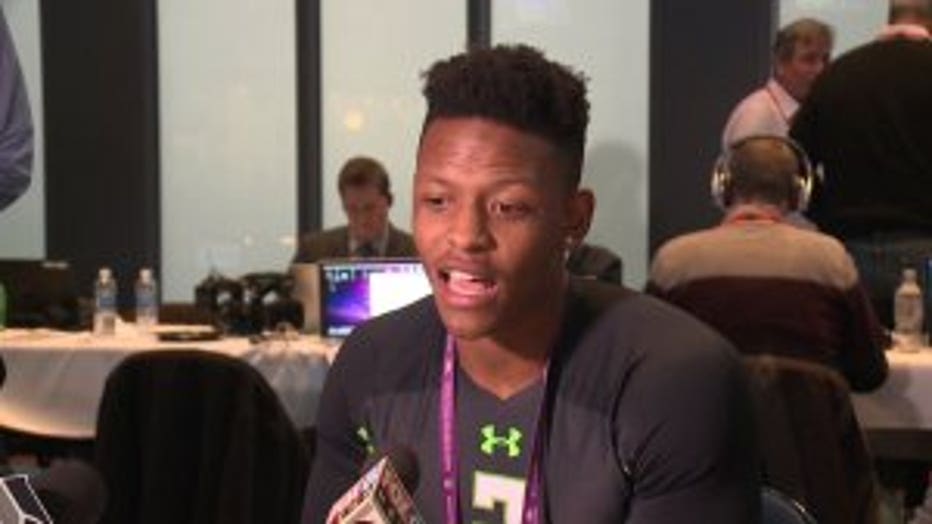 "I didn't feel like I used my full potential at Cal. I did make plays. I did make great plays for the team, but I've always had this vision of doing more and more and that's how it is every year, and that kind of helps me be great as a player," Anderson said.

The Packers have nine selections in the NFL Draft at the end of April. Chances are they will use at least one of them on a tight end.