New, young faces on Brewers roster means some players taking on leadership role for the first time


MILWAUKEE -- It is being called a youth movement and a rebuild. The Milwaukee Brewers have started over in essence, as David Stearns has taken over as the general manager. With so many new, young faces on the roster, some players have found themselves in leadership roles for the first time.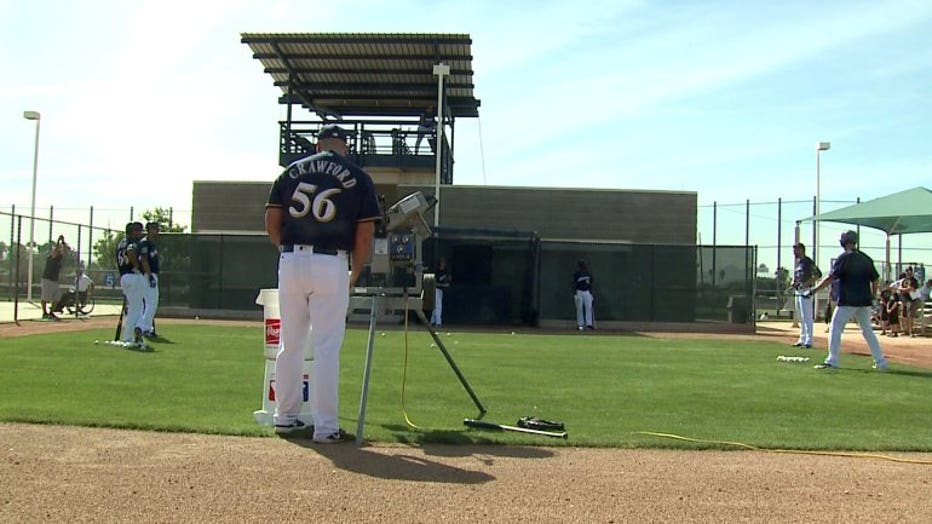 When players arrived at Maryvale Baseball Park for Brewers spring training, there was an unusual feeling as players looked around the clubhouse.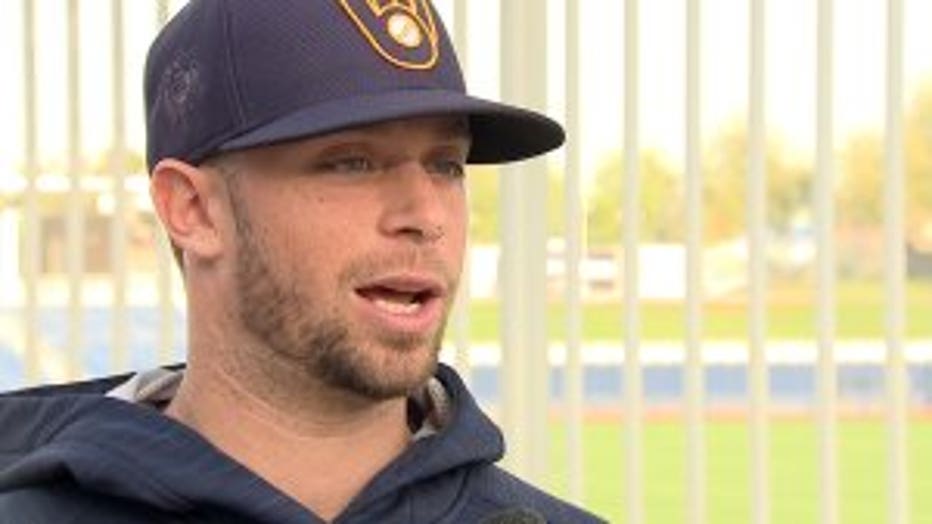 Tyler Thornburg, Brewers pitcher


"I think I'm used to a lot of older guys. It's a little bit different having played in '12, '13, '14, '15 and all of a sudden I'm like one of the guys that's had a little bit more of time on the team," Tyler Thornburg, Brewers pitcher said.

For years, Thornburg was one of the young guys in the clubhouse. This season, he cannot continue to make that claim.

"We were doing a bunting drill and we were figuring out who had the most time besides (Matt) Garza, and it was like me, (Michael) Blazek, Jimmy (Nelson), Chase Anderson or something. It was really weird to that guy that had a little bit more time," Thornburg said.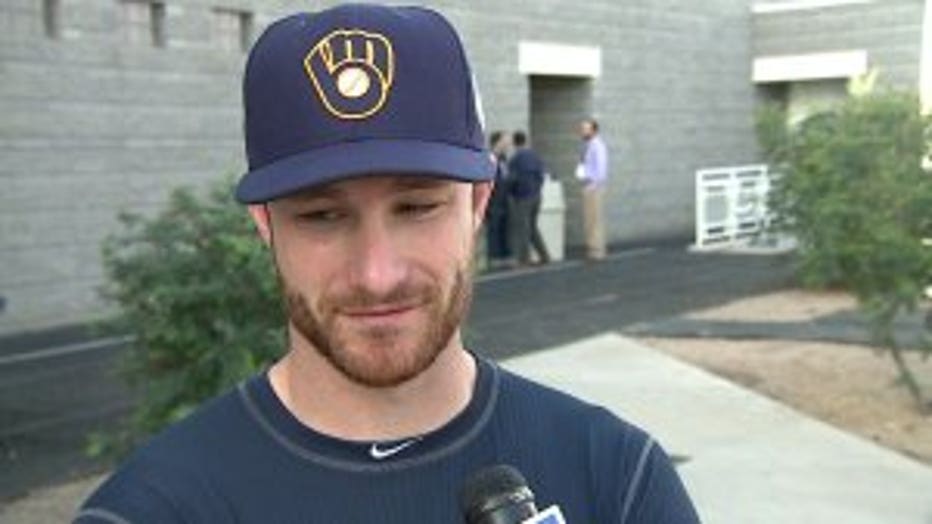 Jonathan Lucroy, Brewers catcher


Jonathan Lucroy has found himself in a similar position -- but it's a position that's difficult to embrace.

"I'm definitely not one of the older guys. There's older guys in there. They're in their 30s. I'm still in my 20s thank God," Lucroy said.

Immediately after being called up to the big leagues in September 2015, current minor league pitcher Zach Davies looked to the more experienced Lucroy for help.

"He was the first one to greet me at my locker and talk to me about 'hey this is our plan,'" Lucroy said.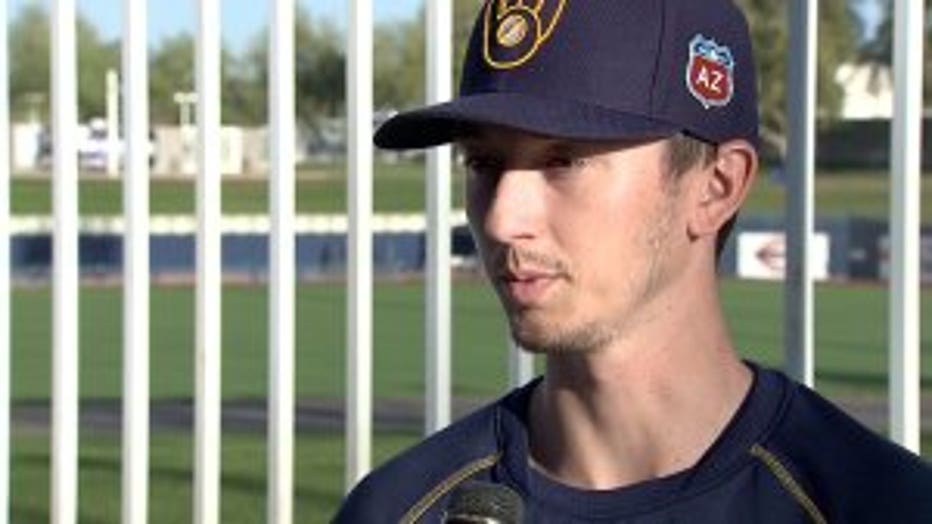 "He's very vocal, very easy to get to know. Likes to go up and talk to his pitchers, both position players and pitchers. But pitchers specifically because he knows that he's behind the dish and he's got to help control the game that way too," Davies said.

"You get to help them learn from lessons you've learned. So I take a lot of pride in that. I want to make it easier for guys than when I had it," Lucroy said.




"I remember those older guys that helped me when I was younger. It made my career a lot easier along the way," Eric Young Jr. said.

Young Jr. is still young, at 30 years old, but he too is now looked at as a veteran leader, something he embraces.

"With this game you try to pay it forward and now it's my turn to go and pass that experience to the younger players and make sure they enjoy this game and know what it takes day in, day out," Young Jr. said.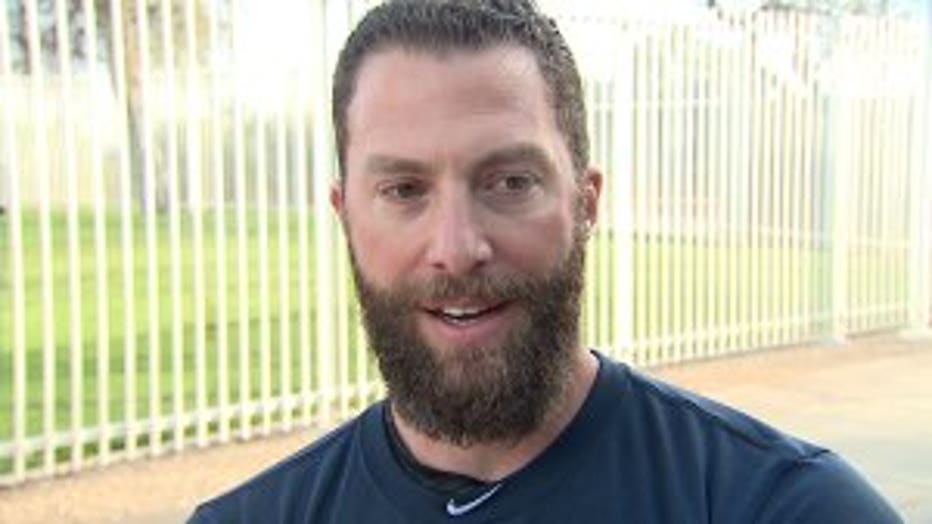 The oldest gray beard in the bunch is Chris Capuano.

"You don't think of yourself as a veteran or an older guy. But I've always tried to come in and just try to get a little bit better every day," Capuano said.

"It's awesome to have that kind of guy with that much experience obviously. Having a guy with a lot of experience that he knows he's on a team, can kind of mentor guys," Thornburg said.

That's something GM Stearns was hoping he'd get when he brought Young Jr. and Capuano to spring training.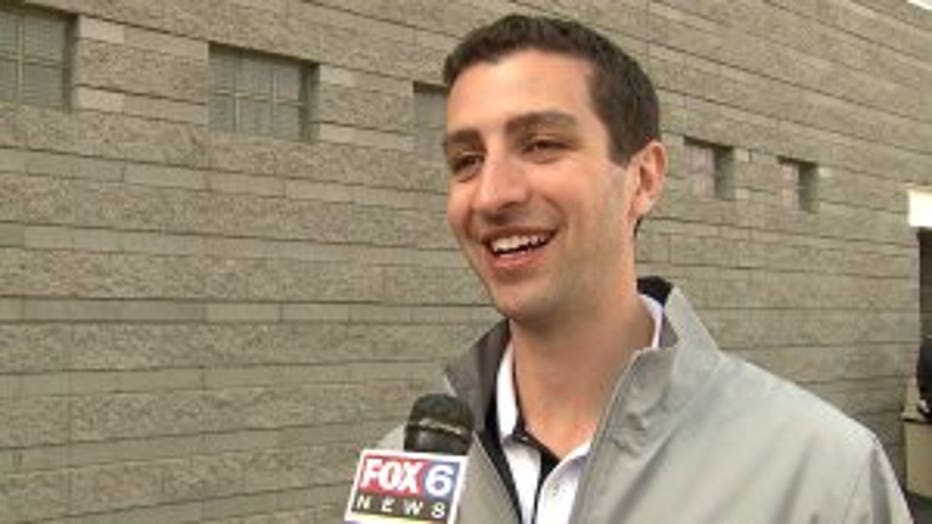 "They've been through this before. In the case of Chris, he's been in this organization before and been in this clubhouse before and these guys know what it's like to go through spring training. They can impart a tremendous amount of wisdom on our young roster. And they've both been great influences so far," Stearns said.

Plus, the exuberance of youth is making some of the codgy old vets young again.

"I remember when I was one of the younger guys. But at the same time, very grateful to still be able to put a uniform on and come out here and play this game that I love. So it's okay being considered an old guy because it means you're still here," Young Jr. said.

Young Jr. and Capuano aren't guaranteed a spot on the Brewers roster, as both are non-roster invitees for spring training, but they have been instrumental in helping the young guys work their way through spring training.