Moving forward: Milwaukee Bucks look ahead to 2016-2017 season after disappointing record
MILWAUKEE -- With a long off-season ahead of them, the Milwaukee Bucks have found themselves in a situation where they could be questioning how their rebuilding process is going. Two years ago, the Bucks made a playoff appearance, and the team didn't come close this past season.

From the outset of the 2015-2016 season, the Bucks were optimistic about a better result than the prior season, when the Bucks won two playoff games.

"There will be high expectations because of just the playoff series. That's just the nature of winning. Expectations become greater," Milwaukee Bucks Head Coach Jason Kidd said.

However, the results rarely met the expectations.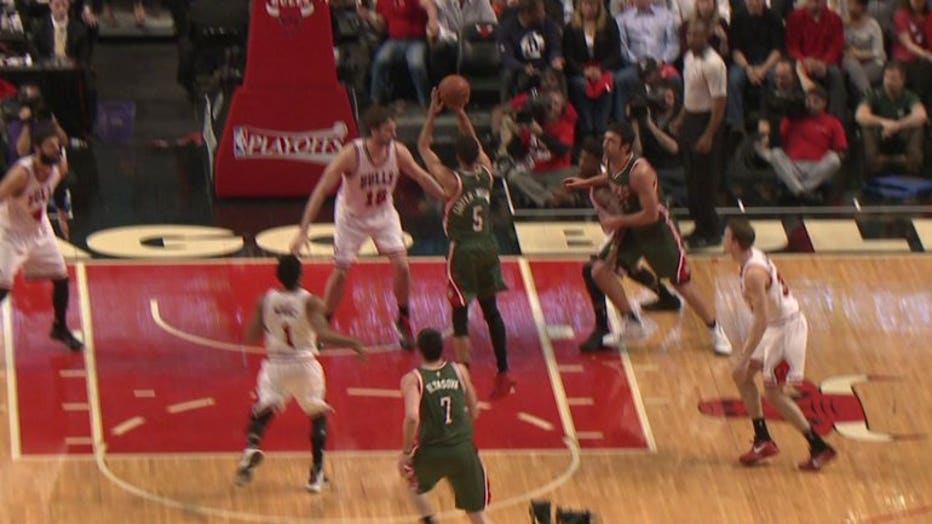 One exception came on December 12th when the Bucks were a part of history, beating the then-undefeated Golden State Warriors, ending their consecutive win streak to start a season at 24.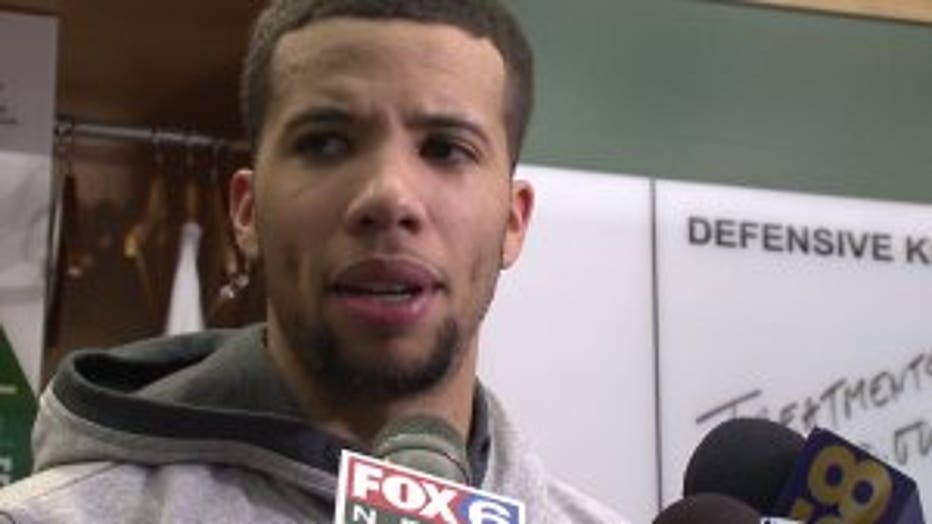 "We have to play with the same intensity. We came to play tonight. It was a different type of intensity and we have to match that every game," Michael Carter-Williams said after the win.

That didn't happen, as the Bucks finished their season 16 games worse than the year before -- at 33-49.

"We are disappointed about our record. There's still a lot of good things, a lot of positive things that have come out of this season that we can push forward. And I look forward to next season," Coach Kidd said.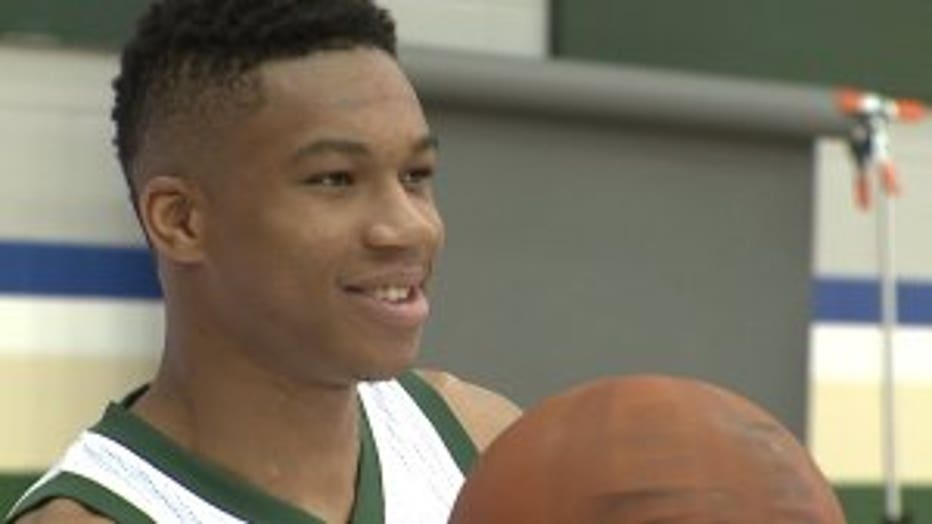 One of the biggest positives for Kidd was the play of Giannis Antetokounmpo, who moved from forward to point guard late in the season.

"When you look at Giannis, being able to make a change in position offensively in the middle of the season just shows his mental strength and also his skill set, you know, at a very high level. You can look at his numbers. They're gonna be right there with the likes of Harden or Lebron and those are two pretty good players," Kidd said.

Kidd said he thinks that success will end up having a big impact on the free agent market this off-season.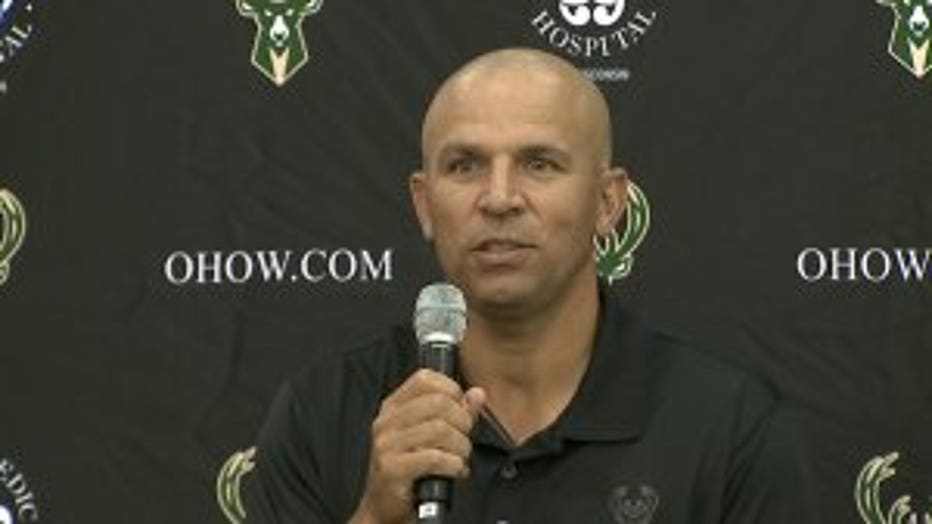 Milwaukee Bucks Head Coach Jason Kidd


"When you look at Giannis and what he's done, you know, guys who can shoot, and he can carry the load of getting guys open and finding them, he'll be an attraction. So, hopefully we can land some free agents that can help us in that department," Kidd said.

Kidd said he knows exactly what he will be looking for.

"I think understanding we have to be able to shoot the three. There's no tricks. I'm not going to sit here and make up something that we have to shoot a higher percentage of twos. You've got to be able to shoot the three. And that's, everybody's shooting them. For today's player, it's about shooting the three. And also being able to score in the paint and also shoot free throws. But you've got to have guys on the floor that can stretch the floor who are threats to make the three," Kidd said.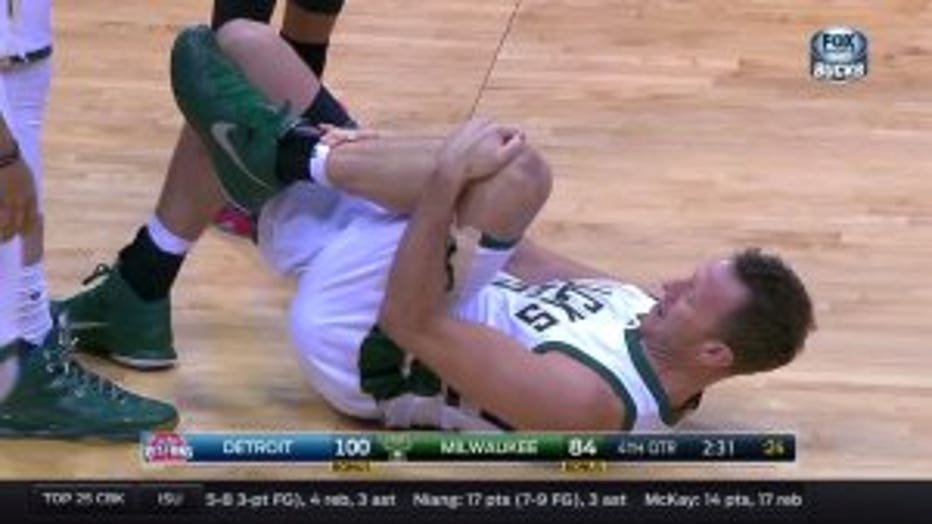 That could mean the return of a fan favorite, Steve Novak, even though he only played three games with the Bucks because of an injury.

"We liked what he did briefly on the floor. But we really have enjoyed what he does off the floor for us, even being hurt. That's what a vet does. And that's what a good teammate does. And so hopefully we can bring him back. We would all love to have him back. But that kind of threat, those kind of shooters is what we, as a team, that's what we need to have any success," Kidd said.

Even though they fell way short of their expectations, Kidd said he still believes they've taken positive steps towards their ultimate goal.

"We all have an understanding of what we're trying to accomplish here. And that's to win a championship. You can't do that in one year. You can't do it in two years. So I think we're on track of going in the right direction," Kidd said.

The Bucks will start making personnel moves when it's time for the NBA Draft in June. Right now, they have the 10th slot in the NBA lottery.

In July, they will be able to sign free agents as they try to move forward in their process of rebuilding.