Milwaukee Wheelchair Bucks focused on winning national championship: "It would mean the world"


WAUWATOSA -- The game is the same, and the goals are the same -- but for one Milwaukee basketball team, the shoes are the big difference. This team is rolling towards a national championship as they pick up wins of a different kind along the way.

The game is the same -- with a regulation ball, a regulation hoop and a strong desire to win. The only real difference is the shoes for this particular basketball team.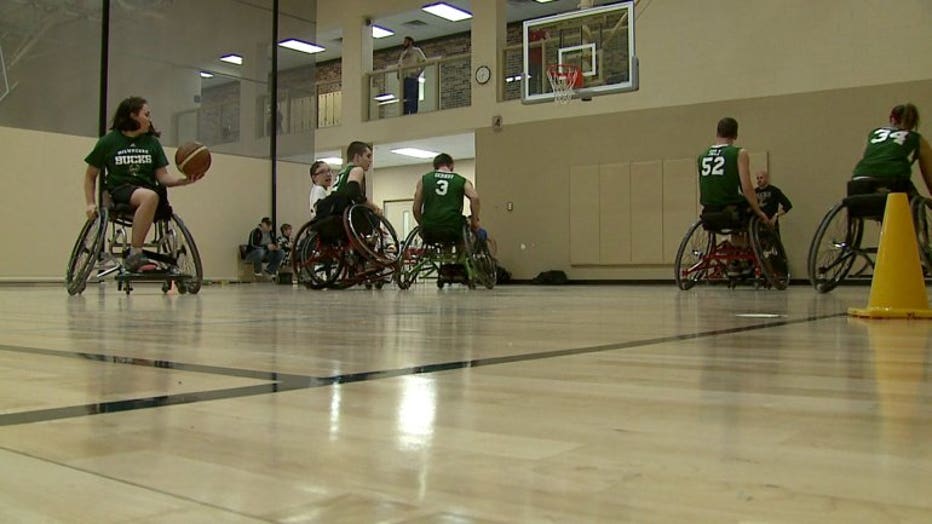 Milwaukee Wheelchair Bucks Varsity Team


"We call these 'different types of shoes,' these wheelchairs," Damian Buchman said.

The Milwaukee Wheelchair Bucks Varsity Team is focused on winning a national championship -- something that's eluded Evan Gerndt since he started playing on the team.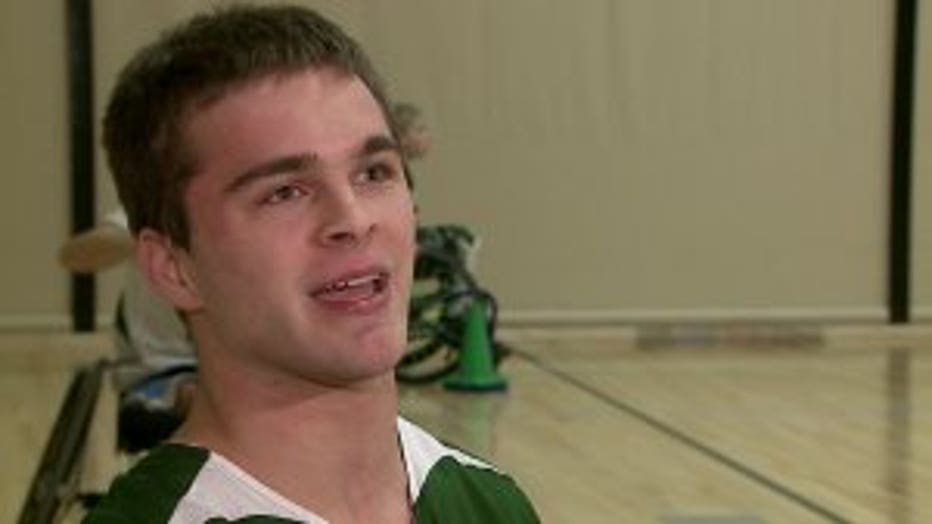 "I'm a senior. This is my last shabang," Gerndt said. "It's been like, a chip on my shoulder all 10 years. It's a very competitive sport. I take it very seriously. And it would mean the world to win it."

"It's something that we always talk about. We had a good chance last year. We couldn't get it done and we're looking to get back," Ryan Jansen said.

Jansen is also a senior who makes the trip to practice in Milwaukee all the way from Appleton.

"It's totally worth it being with my teammates and everything and being able to compete," Jansen said.




That competitive spirit started at an early age for Jansen, who is a quadriplegic.

"Me and my dad used to go to the gym every single day. It was constant work just to get to where I am, to develop muscle and muscle memory to get used to playing four quarters and four games a day. It was something we had to put a lot of time and effort into," Jansen said.

That effort might lead to a full ride scholarship in the fall.

"I want to go on to college and hopefully play for Alabama," Jansen said.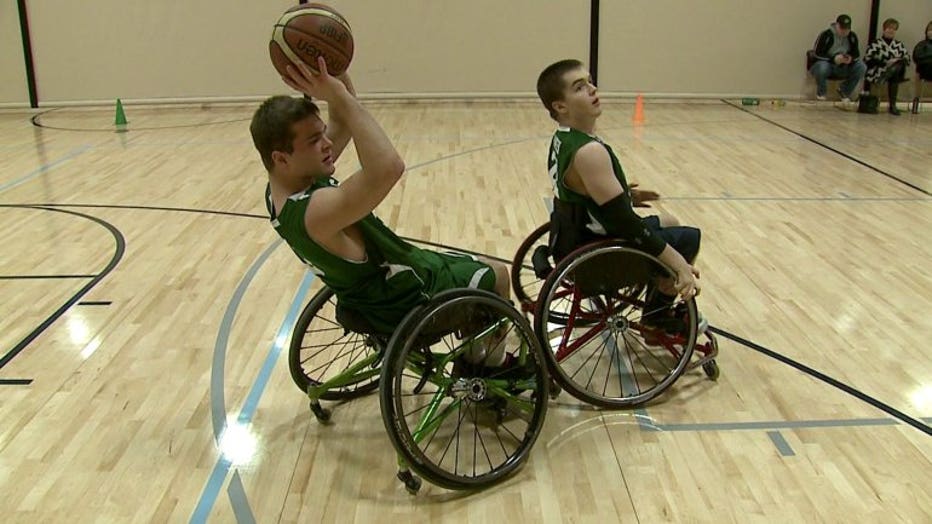 Milwaukee Wheelchair Bucks Varsity Team


While getting the chance to play at the next level is something that Damien Buchman, the interim executive director of the Wisconsin Adaptive Sports Association loves to see, there's so much more these athletes are able to get from competing together.

"What adaptive sports do, especially for kids with disabilities, physical disabilities, is give them that opportunity to have a set of peers to feel the same, to feel included, to feel welcome. And so the end goal for adaptive sports is so much more than sport. Oftentimes, sometimes, it saves these kids lives. So the value in return on adaptive sports is unbelievably priceless," Buchman said.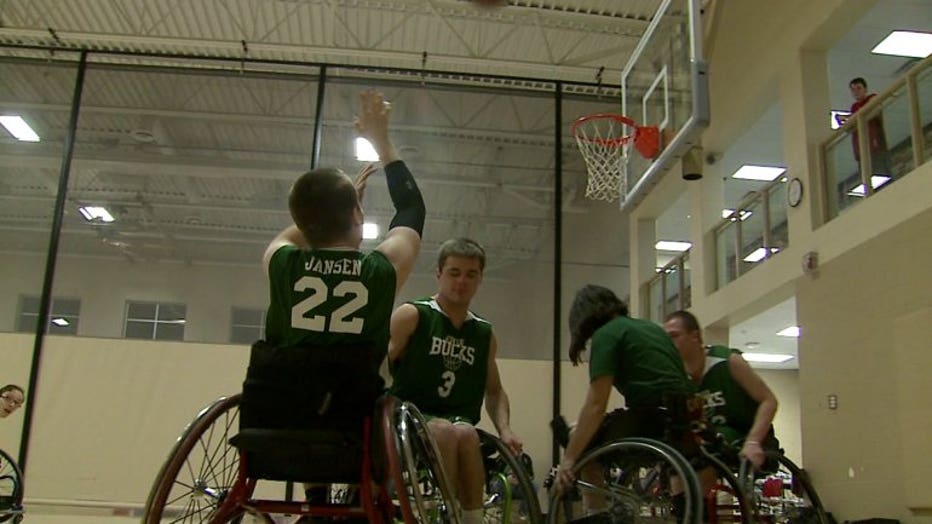 Milwaukee Wheelchair Bucks Varsity Team


"It helped me build confidence in myself and my abilities as a person with a disability. That, I think, is more what wheelchair basketball does for you," Gerndt said.

So winning a national title would only add to the experience of this team of champions.

"This is the greatest part of my life. I'm so glad I found it. I'm so glad that I've been able to hang with this team. And it's really changed my life, like I said, for the better," Gerndt said.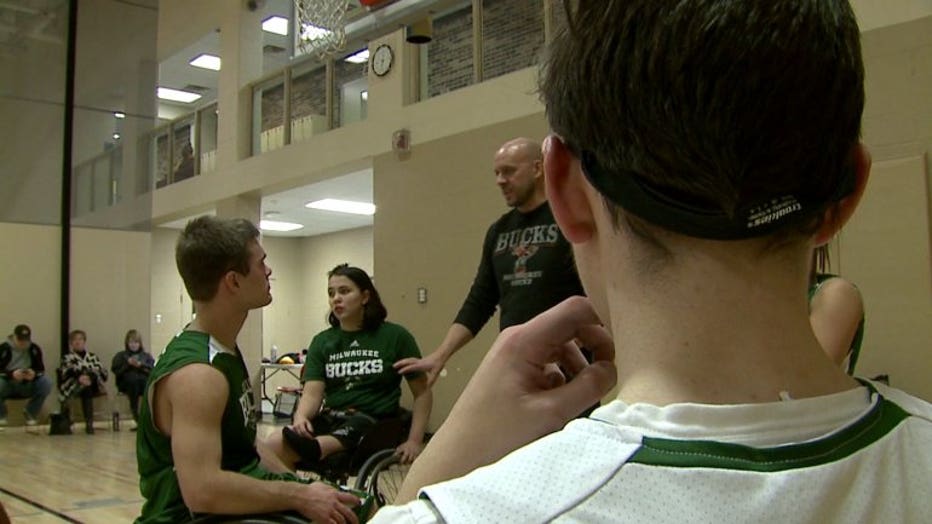 Milwaukee Wheelchair Bucks Varsity Team


The team will take part in the "Big Cheese Classic," a tournament this weekend at Brookfield East High School with some of the top teams in the country.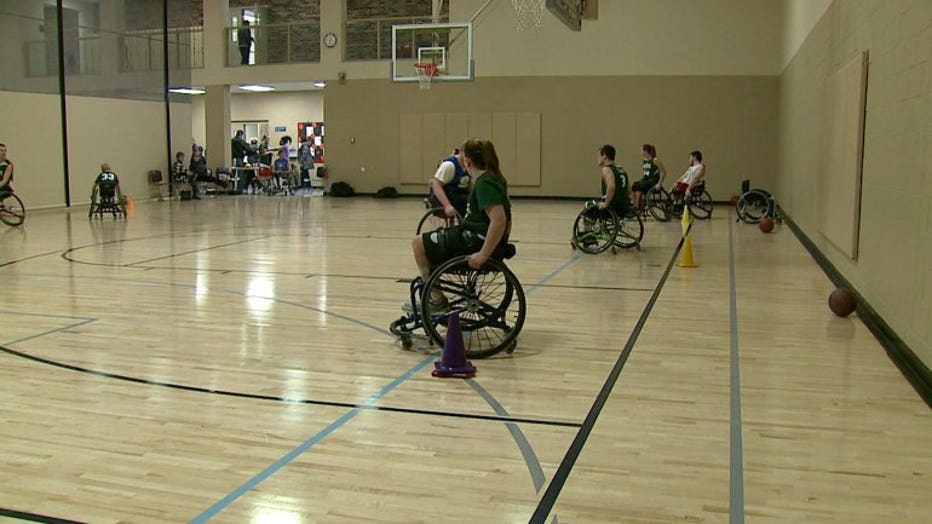 Milwaukee Wheelchair Bucks Varsity Team