Milwaukee Brewers: What's new at American Family Field for 2023
MILWAUKEE - The Milwaukee Brewers are just days away from welcoming baseball fans to American Family Field for another season of major league baseball.
What's new at the ballpark? Rick Schlesinger, Brewers President of Business Operations, shared some of the notable partnerships and experiences at American Family Field. 
"We don't want anybody to say they can't come to a Brewers game because of price again," said Schlesinger. 
Schlesinger introduces the new 414 Value Menu, which will be available at 12 concession stands. The Brewers are also reducing prices on more than 15 additional food items, such as peanuts, popcorn, and beer.
"Junior hotdogs, junior nachos, Cracker Jack, and soda. Each of those are $4," Schlesinger said.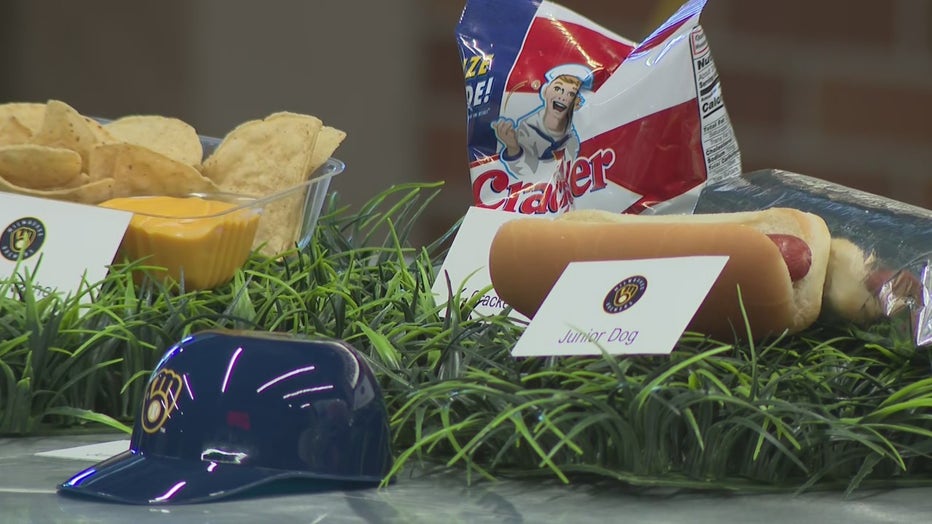 With only a week left until the Brewers' home opener against the Mets, people can't hold in their excitement about the new changes.
"I think more affordable concessions is a great idea. Being in the park hasn't been cheap the last couple of years," said fan Joe Camilli.
Schlesinger also noted the Brewers have had success with their Sunday Funday package, which sells for $59.
"Gets you four tickets for hotdogs, four sodas, and a parking pass. And again, this appeals to the families and others on budgets where inflation and other factors have made it tough for people to spend discretionary money," Schlesinger said.
 
The Brewers were asked about attendance challenges in recent years – especially since COVID. 
"So this is the first normal off season we've had since 2019. And obviously, we didn't finish the 2022 season like we wanted to. We had a disappointing second half. We did not make the postseason after having done that in 2018, 2019, 2020, and 2021. So our focus now is on the ballpark experience," Schlesinger said.
SIGN UP TODAY: Get daily headlines, breaking news emails from FOX6 News
Schlesinger said fans will notice a new audio system, colorful support lights, and more fan interaction with players.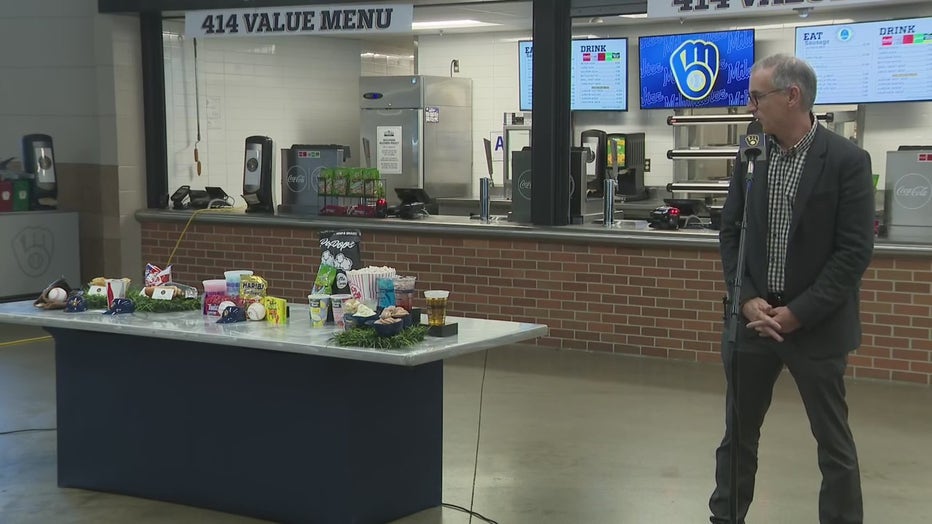 "Also, frankly, the team I think is poised to take advantage of the rule changes in 2023 -- no shifts, larger bases, and pitch clock. All are going to feed into what we think is a very exciting product on the field. Shorter games, more action, younger players coming in who are who have speed, and play great defense," Schlesinger said.
The Brewers home opener is set for Monday, April 3.