Admirals shut out, Gulls prevail in Milwaukee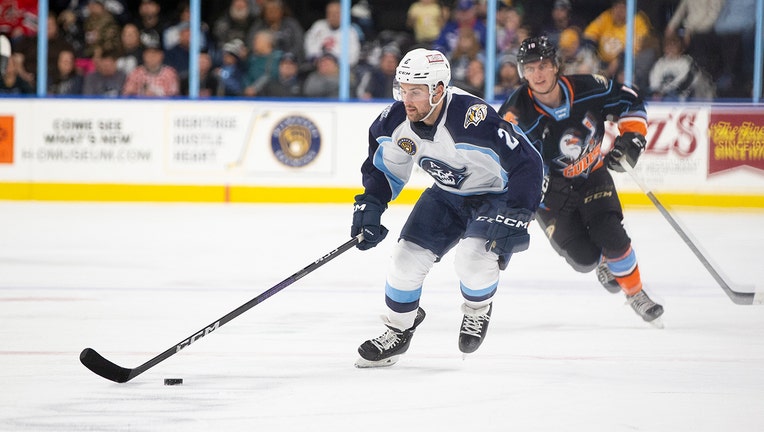 article
GRAND RAPIDS, Mich. - The Milwaukee Admirals outshot San Diego 40-24 on the night, but it was the Gulls who came away with a 5-0 win on Friday night – the first game of 2023 for Milwaukee.
The loss snapped a brief two-game winning streak for the Admiral, who were shut out for just the second time this season.
Despite a 16-7 shot advantage in the first period for Milwaukee, it was the Gulls who got the stanza's lone goal when Nathan Beaulieu scored on a snapshot at the 6:35 mark.
RELATED: Check out the new and improved FOX Sports app
San Diego made it 2-0 12:23 into the second period courtesy of Glenn Gawdin's eighth goal of the season and then pushed their lead to three with a shorthanded goal by Benoit Groulx just 37 seconds into the third.
The Gulls picked up two more goals in the final period with the first coming off with a power-play goal from Brayden Tracey with just over eight minutes to play in the game. Evan Weinger finished the scoring
The Admirals will look for revenge Saturday night when they host the Gulls again at 6 p.m. at UW-Milwaukee Panther Arena for Salute to Wrestling Night. Legendary wrestlers Stan Hasen, Victoria, Lex Luger and Earl Hebner will be at the game signing autographs and taking pictures with fans.