Marquette basketball players reach out to kids in the Sherman Park neighborhood


MILWAUKEE -- There are many different ways sports can help affect change. For one Milwaukee neighborhood, a positive change is something many people within and on the outside are hoping for. One local team is trying to help that change happen with some of the youngest people in the area.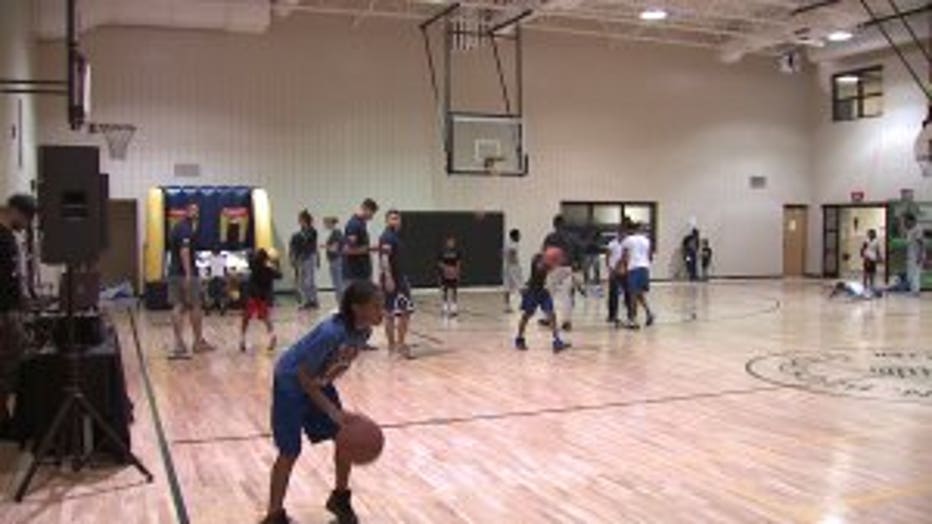 "They were so excited to see us here," said Duane Wilson, Marquette University player from Milwaukee.

For kids living in the Sherman Park neighborhood, the sights and sounds on this day are much different than what they witnessed over a series of days in August, as unrest consumed the area.

After a young man, who police say was armed was shot and killed by a Milwaukee police officer, people began protesting and fires burned down businesses in the area.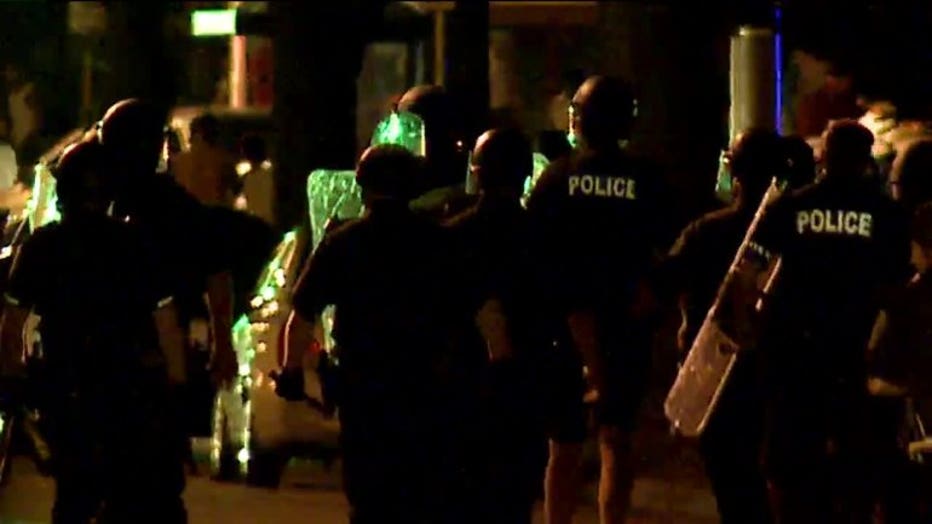 Milwaukee native Duane Wilson, a guard on Marquette University's basketball team, saw those events unfold and they affected him emotionally.

"My feeling, I was sad especially being from Milwaukee, a Milwaukee native, I've got a lot of family members that live over in this area -- it was just sad to see that type of stuff going on," said Wilson.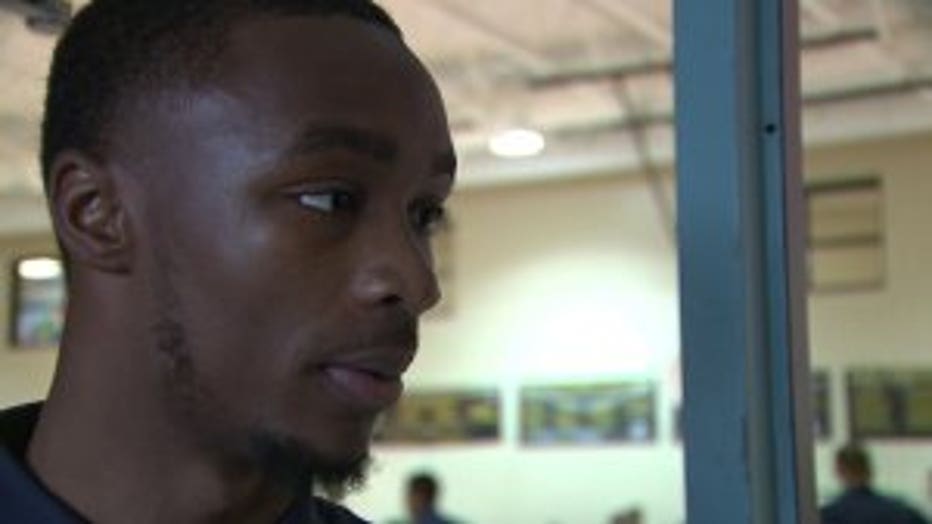 Because it happened in the City of Milwaukee, Marquette Basketball Coach Steve Wojciechowski felt his players and staff should do something to try and help out the neighborhood.

"As a member of the community you feel a lot of different emotions, sadness that these events had to happen. You feel for everyone involved and you just want to help and you want to try and make it better," said Wojciechowski.

So, the Golden Eagles basketball team went into the Sherman Park neighborhood to do just that.

"For our community, the Milwaukee community, our best resource are our kids and our program tries to be a big part of our community. We wanted to reach out to the kids here at Sherman Park and help them get off to a great start as the school year begins," said Coach Wojciechowski.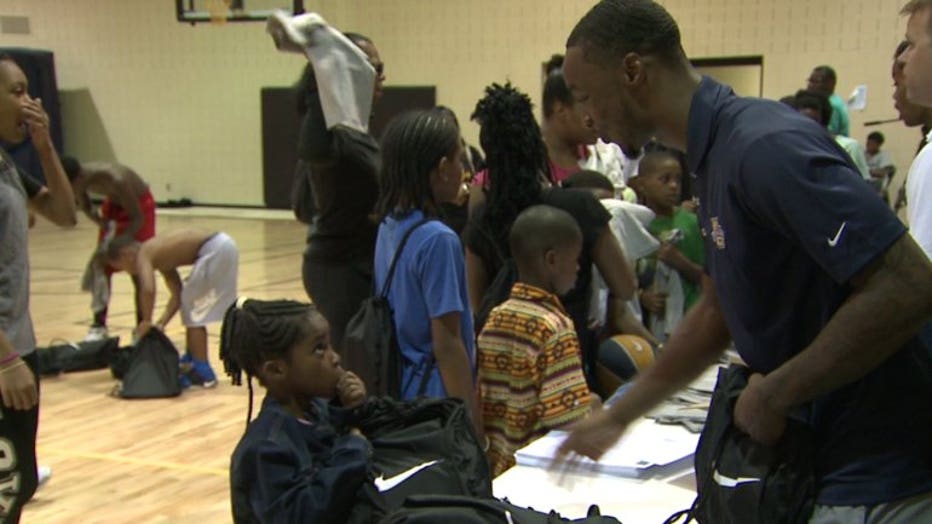 Bags filled with school supplies like pencils, folders, crayons, scissors and glue were given to the kids by the team. But that wasn't it as they also received Marquette swag.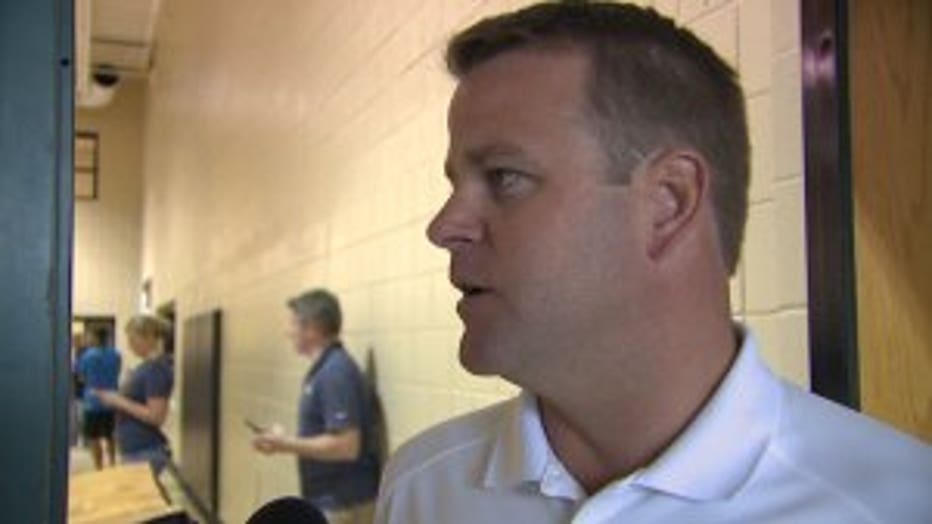 "That is very helpful. The backpacks are nice, couldn't ask for more or a better setup," said Marguerite Givings, lives in Sherman Park neighborhood.

While this was important for the team and the kids, and parents like Marguerite Givings, also found this effort for Marquette basketball as something very positive.

"I think it's a great community event for the kids something good for them. Obviously all these basketball players here playing with them, the boys don't get that every day you know," said Givings.

As the nights of protests and fires won't soon be forgotten, Donte Daughtry, who works for the Boys & Girls Club in the area, believes a new chapter is beginning.

"It definitely affected me pretty hard. But events like these are the things that we've done throughout even the unrest. So it makes me very happy that we have things like this that settle the community," said Daughtry.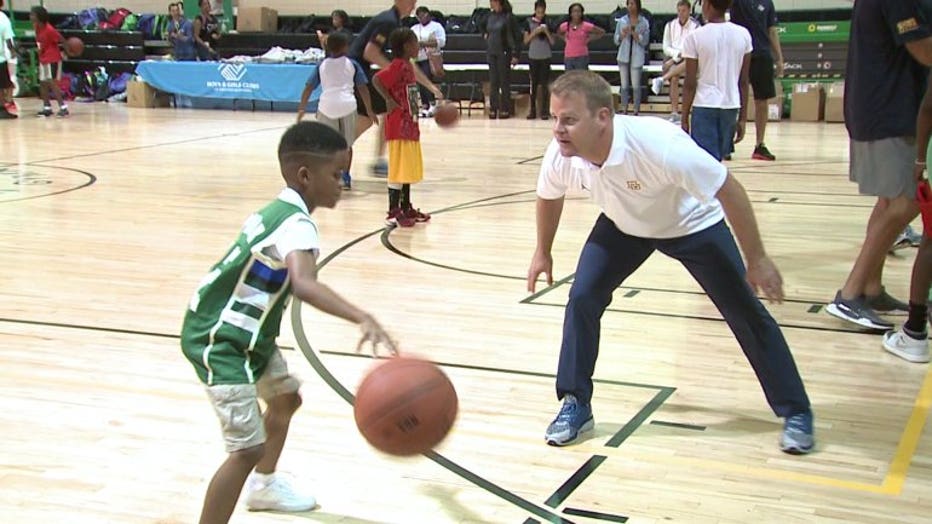 That chapter is starting with the children, something Sherman Park resident Briana Mason sees as a great first step.

"That situation was a little scary. But Marquette and the Boys & Girls Club coming together for the young kids is amazing for this community right now," said Mason.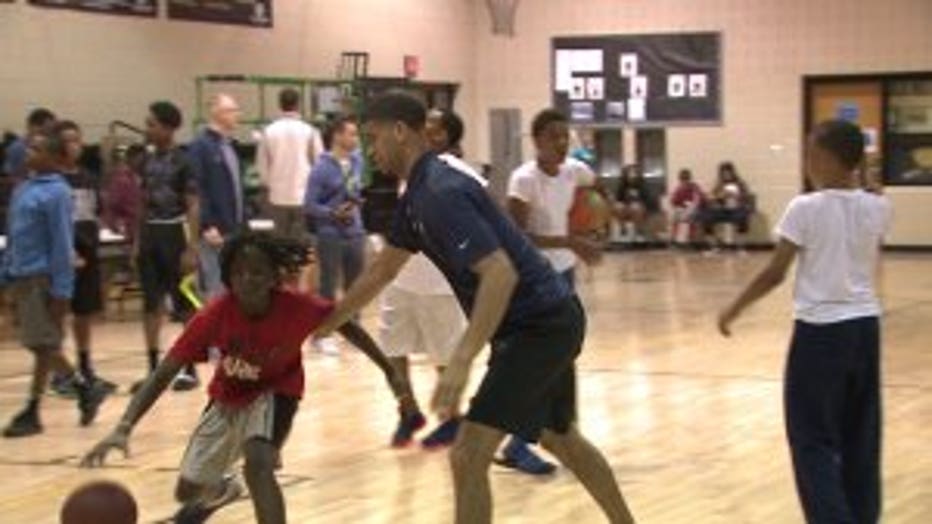 With the events in August as a reminder of what can go wrong, Marquette's Director of Player Personnel, Travis Diener, knows what can go right if people lend a hand and open their hearts.

"It's really unfortunate, not just here in Milwaukee, but across the United States the issues that are going on. That's why today is very important for everybody just to give back a little bit and get everyone on the same team," said Diener.

This outreach was part of the program's year-round effort to help the community.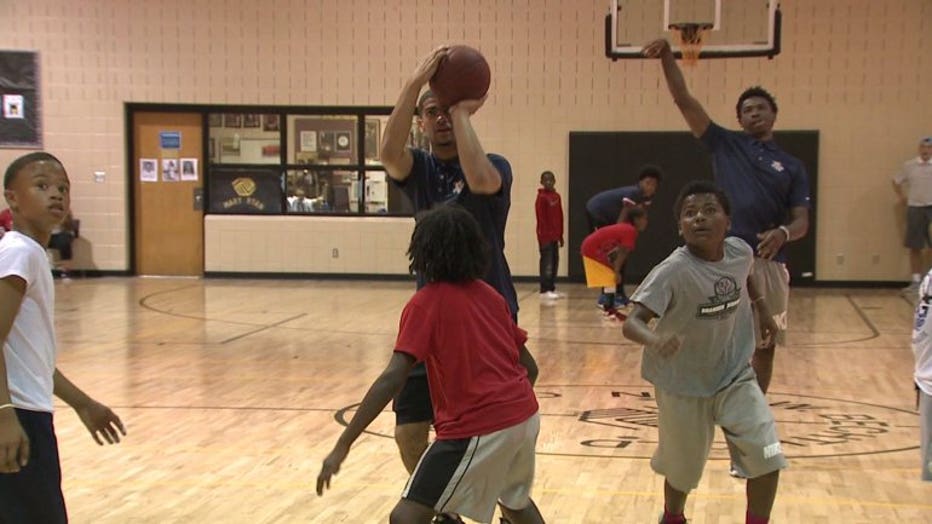 Marquette basketball is also involved with Children's Hospital among other organizations.