Love at Lambeau: Before Packers/Lions, Sheboygan Falls couple married
GREEN BAY, Wis. - A lot of Green Bay Packers fans woke up pretty disappointed and a little upset after the team was eliminated from playoff contention following a loss to the Lions at Lambeau Field, but one Sheboygan Falls couple said Sunday, Jan. 8 ended up being the best day ever. These Packers fans said the big loss didn't even matter to them.
Peter and Caytlin Gehrke bought tickets for the game in October. It was around that same time that they decided it would be the perfect location for something else that would be pretty life-changing. They just didn't know how or if they could pull it off.
"I had faith it would turn out great, no matter how it turned out," said Caytlin Gehrke.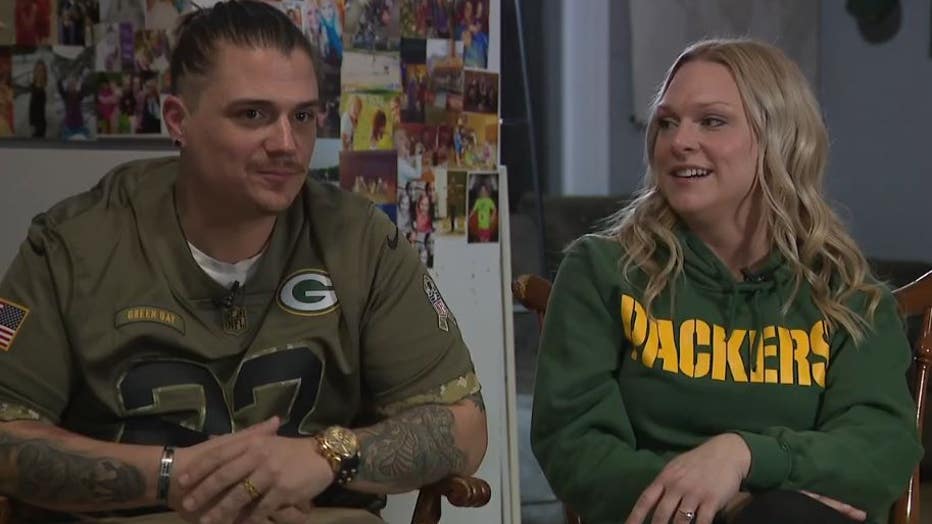 Before any big game, there are often a lot of nerves. The Gehrkes said Sunday's regular-season finale was the most excited they've been in years.
"I had different scenarios in my head of how it was going to work out," said Peter Gehrke. 
RELATED: Check out the new and improved FOX Sports app
It wasn't the do-or-die scenario that had their adrenaline pumping but a spur-of-the-moment decision to get married before the game.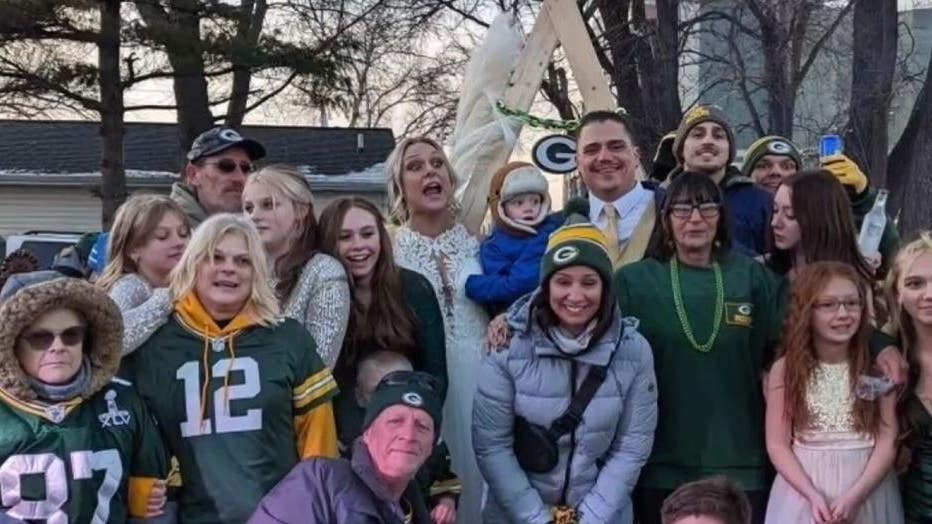 "Our family was like, 'You guys are crazy,'" said Caytlin Gehrke. "Like, this is never going to work out."
The Gehrkes originally planned to get married in 2020, but the coronavirus pandemic canceled their big day. For two years, they waited, and in October, Caytlin had an idea.
"I said, 'This would be perfect for him. He deserves this,'" said Caytlin Gehrke.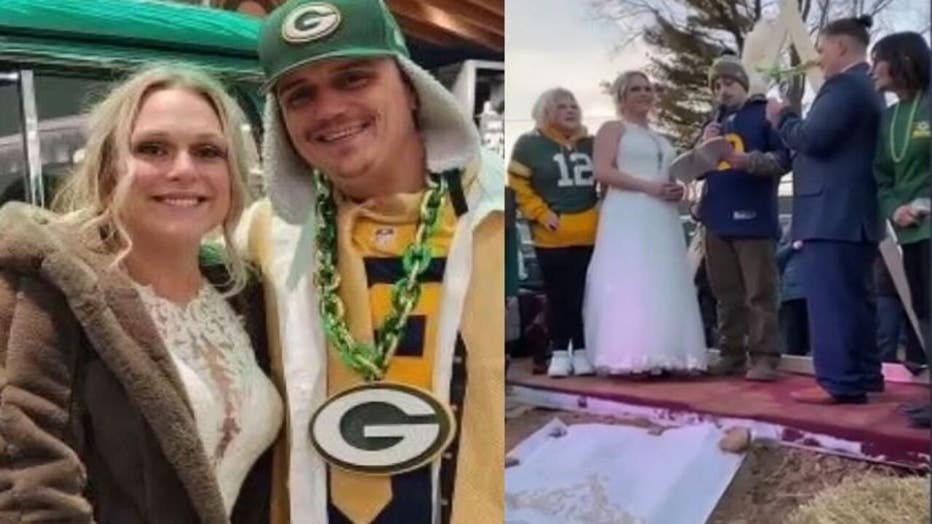 She bought tickets for the final game of the regular season and told family and friends to meet them near the Veterans Tailgate Zone. Peter, a veteran himself, pulled some strings The couple borrowed the tailgate's DJ and walked down the aisle with their seven daughters, saying their vows in front of family and countless strangers.
"'This is the most Wisconsin thing I've seen in my life,'" said Peter Gehrke. "That was one of the Lions' fans."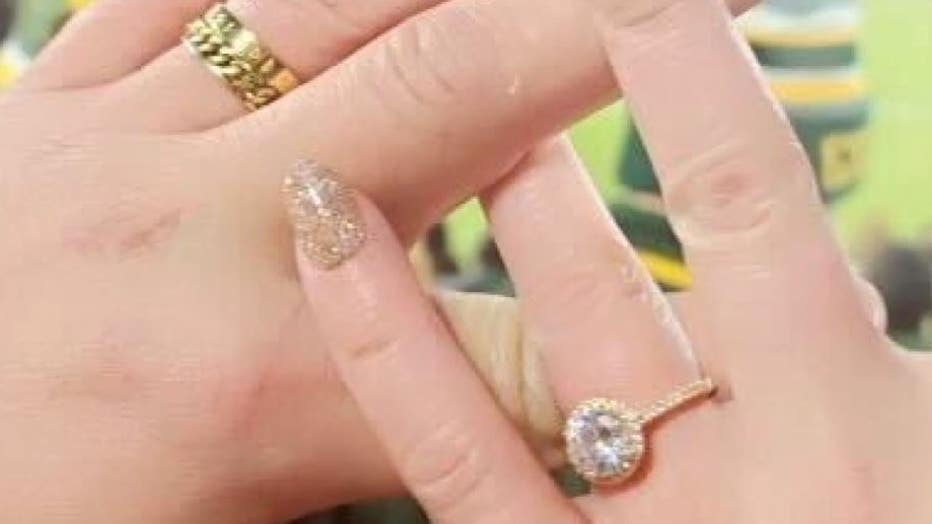 SIGN UP TODAY: Get daily headlines, breaking news emails from FOX6 News
They watched the game all dressed up inside the stadium. While it didn't end the way they wanted, for these two, it was the biggest win in Packers' history.
"It was the best day ever," said Caytlin Gehrke. "I'll never forget it. It was wonderful."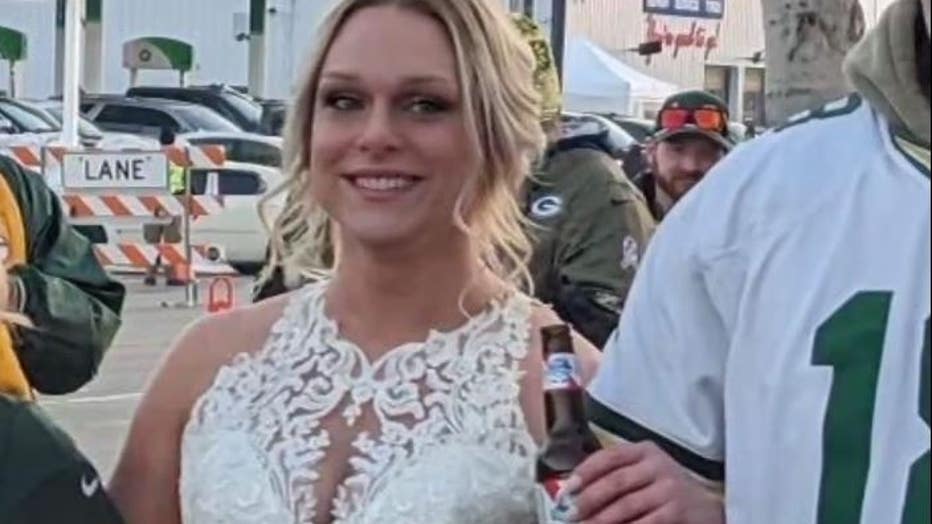 Caytlin said she forgot her bouquet, so she held a PBR in honor of her grandfather who recently passed. They feasted on cheese curds and pizza.
The couple said they are looking forward to anniversary trips to watch the Packers.