Life after Lang: Green Bay Packers draft pick, OL Kofi Amichia "ready to go"
GREEN BAY -- It's definitely the off-season for the Green Bay Packers, but officials are already thinking about the fall, and how to keep Aaron Rodgers healthy.

Under Coach Mike McCarthy, the Packers take a player vote to elect their playoff captains. For 2016, the offensive choices were Rodgers and TJ Lang, and both made all the sense in the world.

Rodgers is back as leader of the Pack this season, but Lang is gone as a free agent, leaving a gaping hole on the line and in the locker room.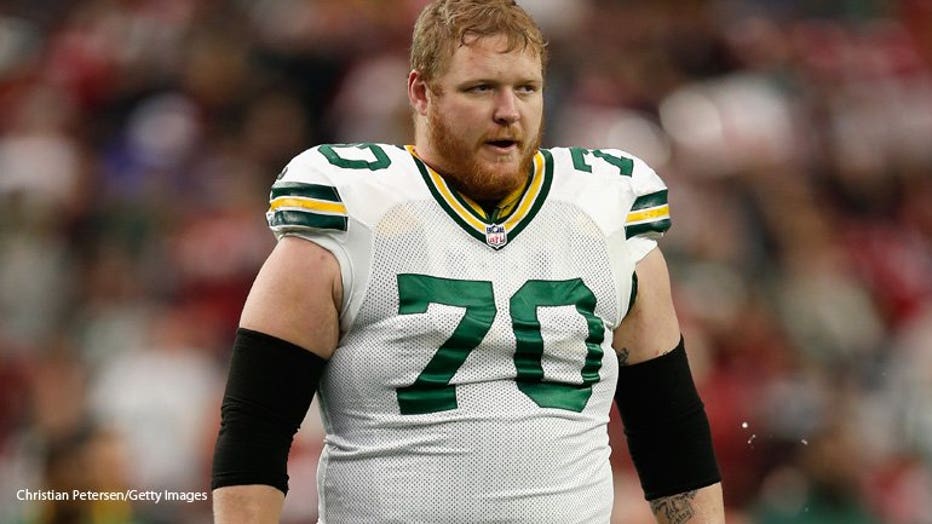 GLENDALE, AZ - DECEMBER 27: Guard T.J. Lang #70 of the Green Bay Packers during the NFL game against the Arizona Cardinals at the University of Phoenix Stadium on December 27, 2015 in Glendale, Arizona. The Cardinals defeated the Packers 38-8. (Photo


Under GM Ted Thompson, the Packers draft players they see as good fits footballwise, and locker room wise. The only offensive lineman they selected this year is Kofi Amichia, a 6'4" 304-pounder from South Florida. He played tackle in college, but is projected for guard in Green Bay.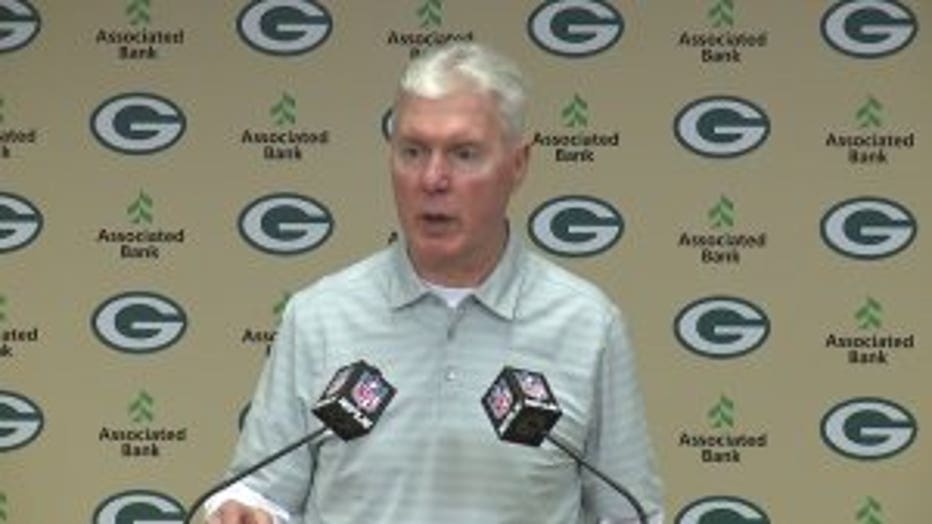 "We normally take brand new offensive linemen and move them around different spots just to see what looks comfortable and what doesn't," Thompson said.

"Honestly, I don't really care. I could be anywhere. I could feel well at left tackle, right tackle, guard, center. They could put me at tight end. I'll be fine. I just feel whenever my number is called, I'll be good wherever I go," Amichia said.

The Packers are bullish on OL Amichia, and he's bullish about the whole situation, coming from South Florida to a team that needs offensive linemen.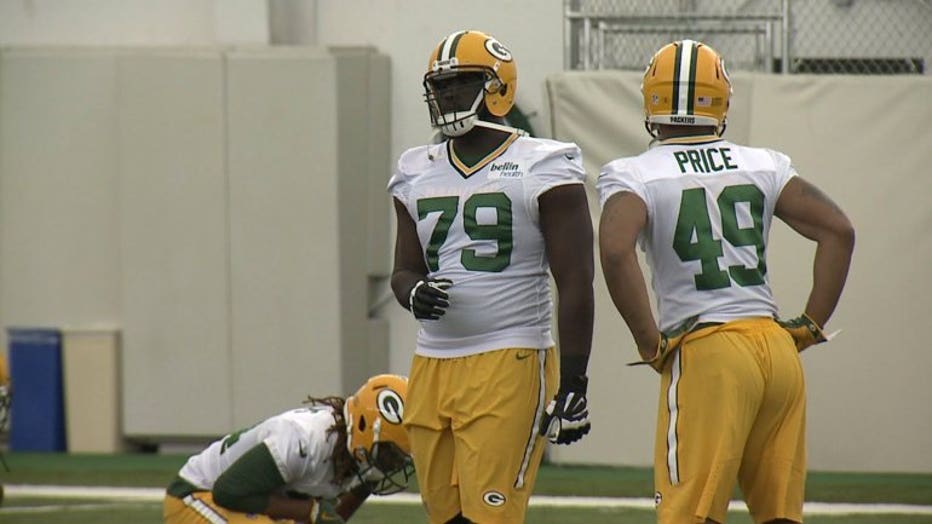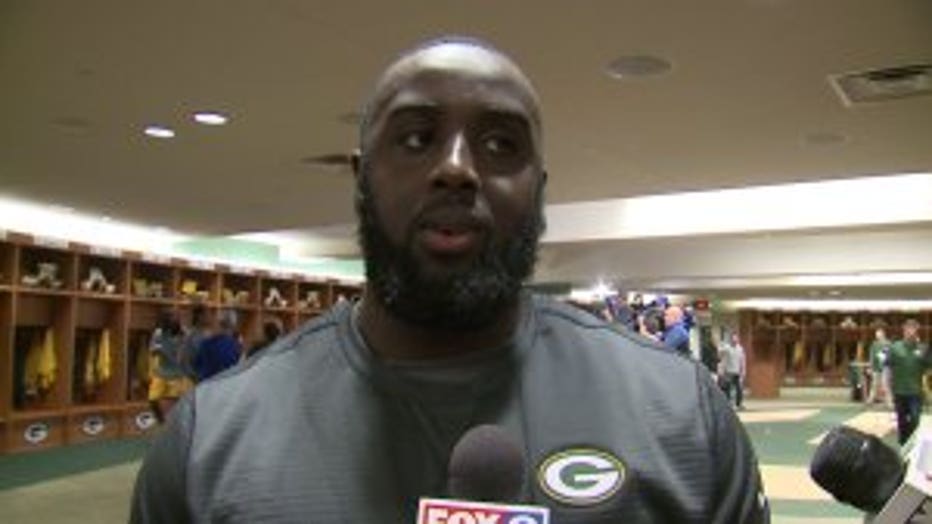 "I'm just looking around at all the names and thinking, 'wow, I've seen these guys on TV,' so it's just good to be able to come in here with these guys and work hard with these guys and we're going to try to bring the trophy back home at the end of the season," Amichia said.

The end of the season is a long ways off. Many of the veteran offensive linemen for the Packers know they have to hold themselves together and still be playing effective football for the games that matter most, but a fresh face like Amichia isn't into pacing himself, especially in front of the coaches.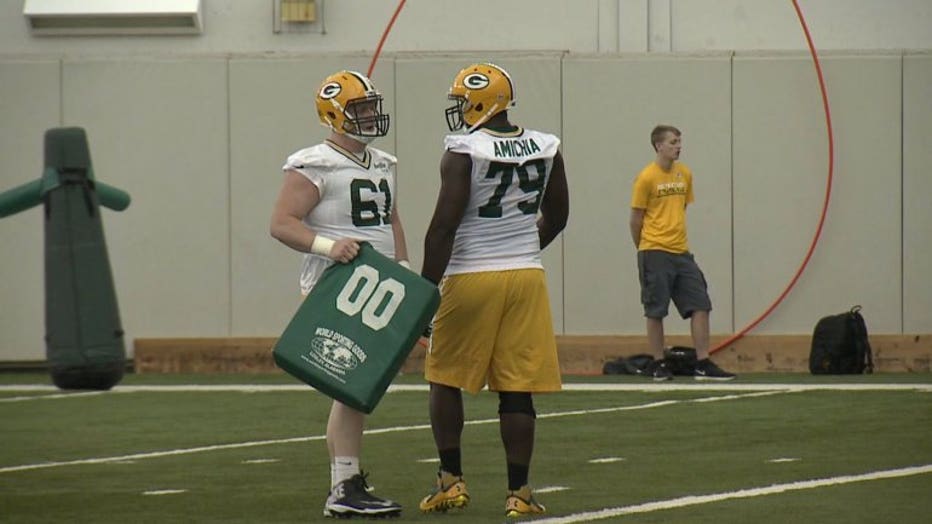 "I think the first minute you get here, you should be able to buckle down and show what you got. The first minute I got here, I wanted to get into the playbook. I didn't want to waste any time. I feel like as soon as possible, let's show the coaches that I'll be ready to go," Amichia said.

If the Packers are going to be in the playoffs again next winter, and Rodgers is going to be a playoff captain next winter, the protection of the quarterback will be key. Amichia is wasting no time trying to handle his part of that business.

Both of Amichia's parents are Ghana natives. The entire family is excited about his football adventure in Green Bay.