Kobe Bryant's farewell tour makes stop in Milwaukee: His advice for the young Bucks
MILWAUKEE -- When Kobe Bryant came into the NBA, he was 17 years old, so his parents had to co-sign his contract. Two decades later, the Lakers legend has become a sage. Before he left town, after playing his last game in Milwaukee, Bryant offered words of wisdom for a young Bucks star.

The excitement inside the BMO Harris Bradley Center on Monday night, February 22nd was palpable. Fans dressed in purple and yellow donned a giddy-ness Bucks fans haven't seen yet this season.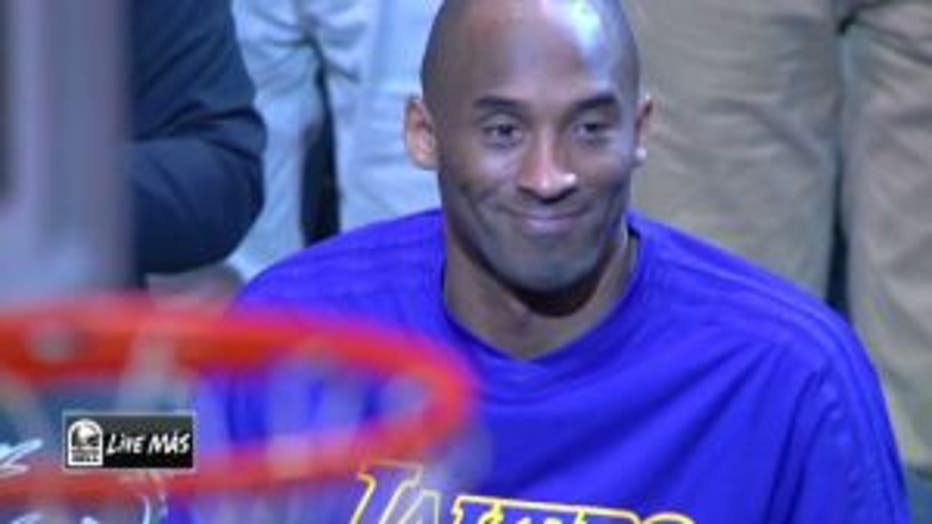 It was all because Kobe Bryant was in the house -- to play his final game in Milwaukee.

The Milwaukee Bucks honored the NBA great with a video before tip-off, as Bryant took in the sights, sounds and love from his Milwaukee fan base one last time.

"There are certain cities that have kind of a collegiate atmosphere. This has always been one of those cities with the sections and the chanting and things like that and I've always enjoyed playing here and tonight was no different, man. I really had a great time," Bryant said.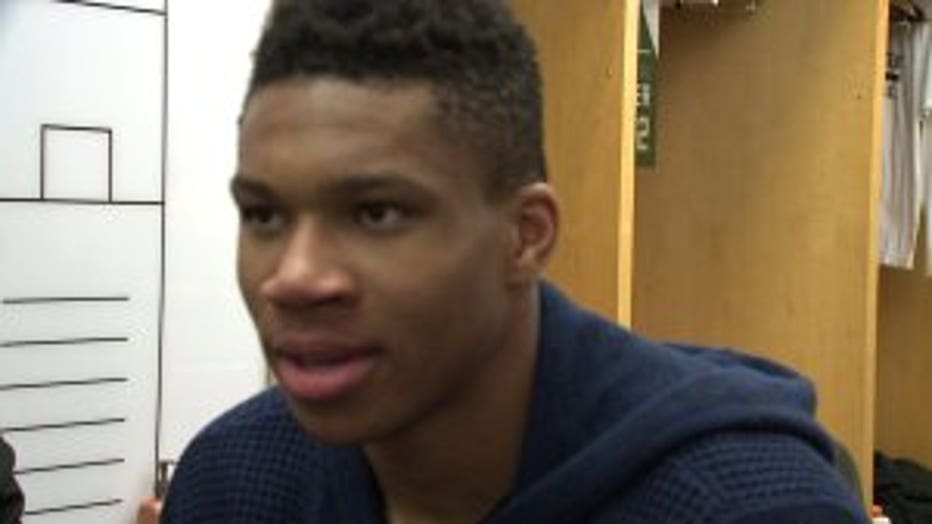 "It felt like a party, you know? It was the last game for Kobe Bryant in Milwaukee and you know, it was a pleasure and it was really exciting to have him here," Giannis Antetokounmpo said.

The night before coming to Milwaukee, after playing the Chicago Bulls, Bryant was asked about playing against Bucks star Giannis Antetokounmpo.

"He's unbelievable. Seriously, he has a lot of, I don't think he understands how much talent he has," Bryant said.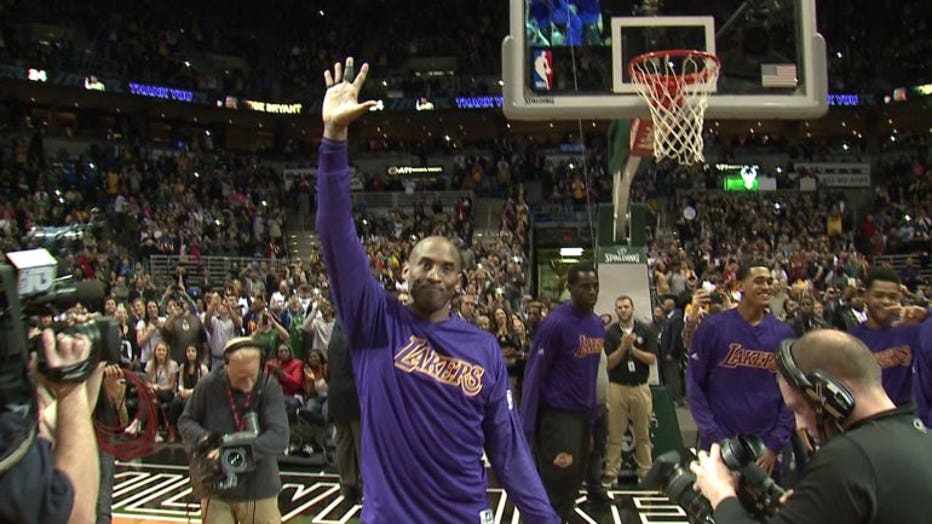 Kobe Bryant plays last game in Milwaukee


"Those were kind words from Kobe and a hidden message from him, to tell Giannis to take it easy on him. We made sure that that message was clear that he was setting him up and Giannis understood that," Bucks Head Coach Jason Kidd said.

Not only did he understand it, he pulverized the mental attack and had a career night vs. the Lakers -- throwing up his first triple-double -- the youngest in the NBA to accomplish that feat.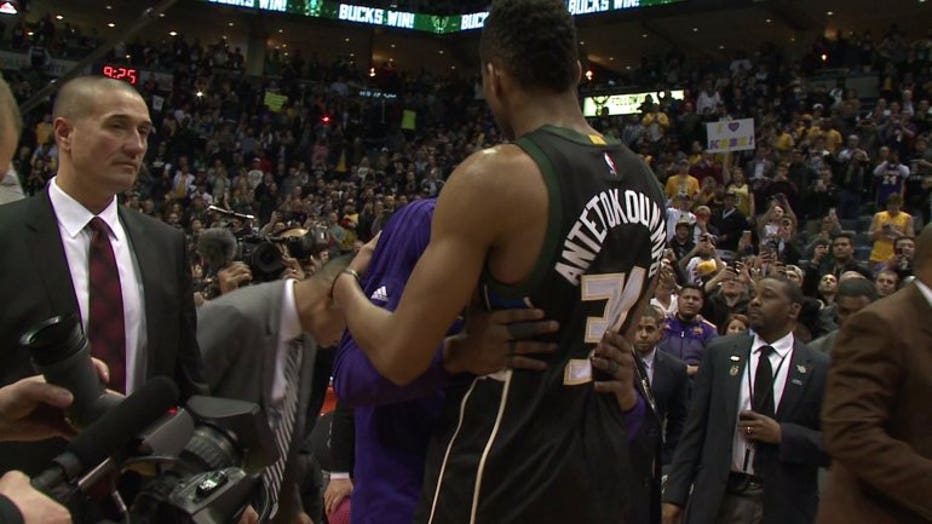 Kobe Bryant and Giannis Antetokounmpo


He then had the opportunity to celebrate with his idol.

"It feels great. He's one of my role models. I always watched him when I was younger," Antetokounmpo said.

Bryant's legacy will go far beyond the championships he's won, the All-Star games he's played in and the points he's scored.

Now, on his "farewell tour," Bryant is passing along his keys to success to the next generation of NBA superstars.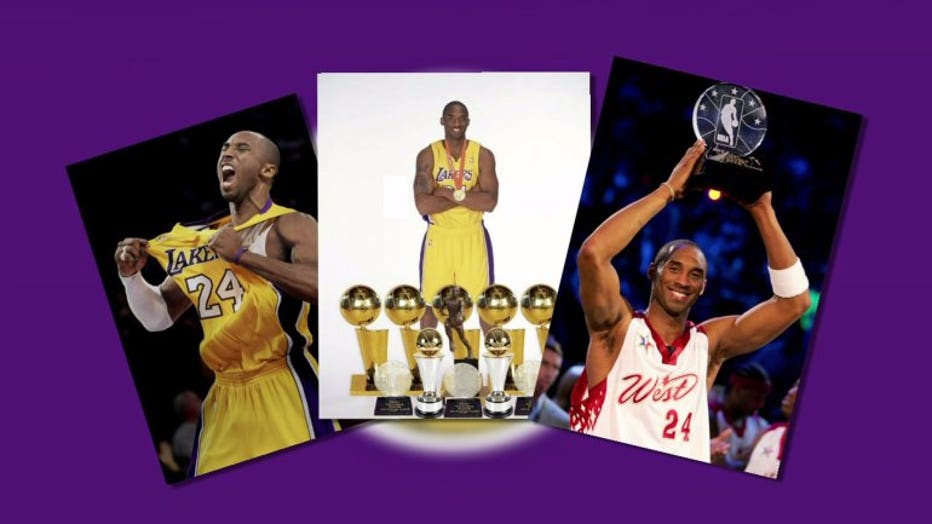 "If you want to be that great player, then you're going to have to make certain sacrifices and you gotta go after it. But he has the potential to do it. He has the physical tools, the intelligence, and now it's just a matter of his believing in himself and going after it -- but he has the talent to be a great player," Bryant said of Giannis Antetokounmpo.

"If you don't work hard at it -- and you can ask him, he puts in a lot of time. It just didn't happen overnight for him," Kidd said of Bryant.

"He told me that I have to get in the gym, you know and work on my jump shot, saying he used to shoot 1,000 shots a day. I'm going to try to shoot 1,500," Antetokounmpo said.

So more than skills, more than circumstance, Bryant insists becoming great is simply a mentality.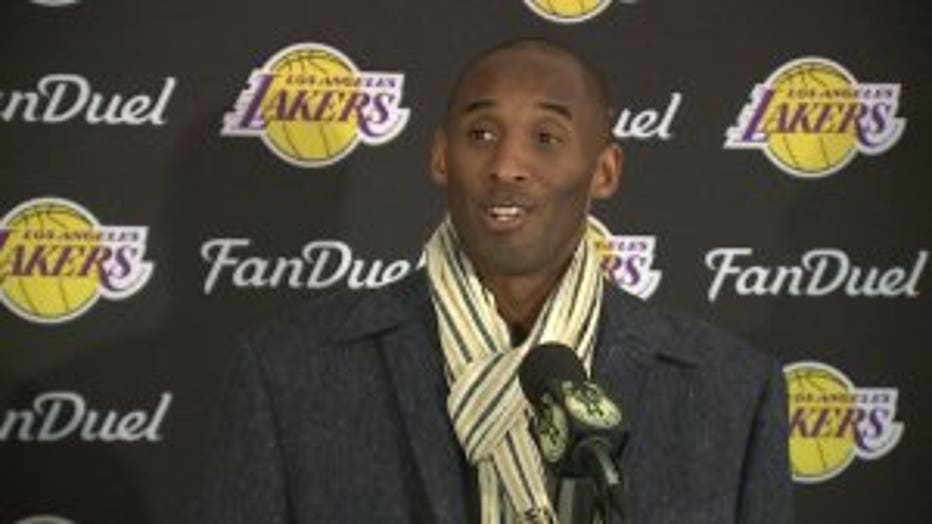 "I never allowed anyone to tell me what I was capable of accomplishing and I never let anybody tell me that I can't do -- right? I went after it. I put all my eggs in one basket and hopefully they have that same mentality. If you want to accomplish something or do something that a lot of people think is difficult to accomplish you have to put all your eggs in one basket and there's no compromise with that -- and I hope that this younger generation of players understands that," Bryant said.

Antetokounmpo said that was the greatest advice, and then showed all of us why on the court Monday night.

While Bryant won't play on the BMO Bradley Center court again, his presence will be felt there for decades to come.