"Just an unbelievable feeling:" FOX6 checks in with Kyle Medeiros, picked first overall by Brewers in draft
MILWAUKEE -- The annual Major League Baseball Draft is a life-changing event for the young men who are selected. Kodi Medeiros is the player selected first overall by the Milwaukee Brewers last year.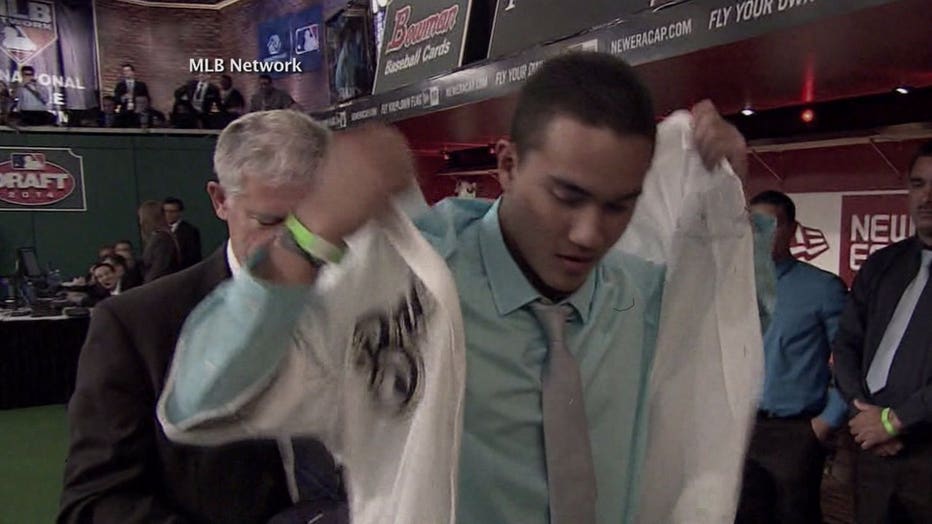 "It was just an unbelievable feeling, you know, getting drafted 12th overall," Medeiros said.

In June of 2014, a dream became reality for left-handed pitching sensation Kodi Medeiros when the Brewers chose him as their first pick in baseball's amateur draft.

"It was really big for the people back home, my coaches and my family and it was just an unbelievable moment," Medeiros said.

Soon after the draft, the Hawaiian native and recent high school graduate was introduced at Miller Park. After that, his professional career began at the rookie ball level in Arizona.




"Being the pitcher that I was in Arizona, I wasn't, I didn't really have a mindset on how I'm going to get batters out. I just had that same mindset like high school. I just tried to blow it by guys," Medeiros said.

Building on that experience, Medeiros reported to Spring Training in 2015, landing in Appleton with the Wisconsin Timber Rattlers, the Brewers Class A affiliate.

"I'm enjoying it, you know. It's been a hell of a ride since last year to this year. I've learned so much, made a lot of new friends. It's been going really great," Medeiros said.

It was during Spring Training, after his team committed a number of errors behind him, that his manager, Matt Erickson noticed a certain quality in Medeiros.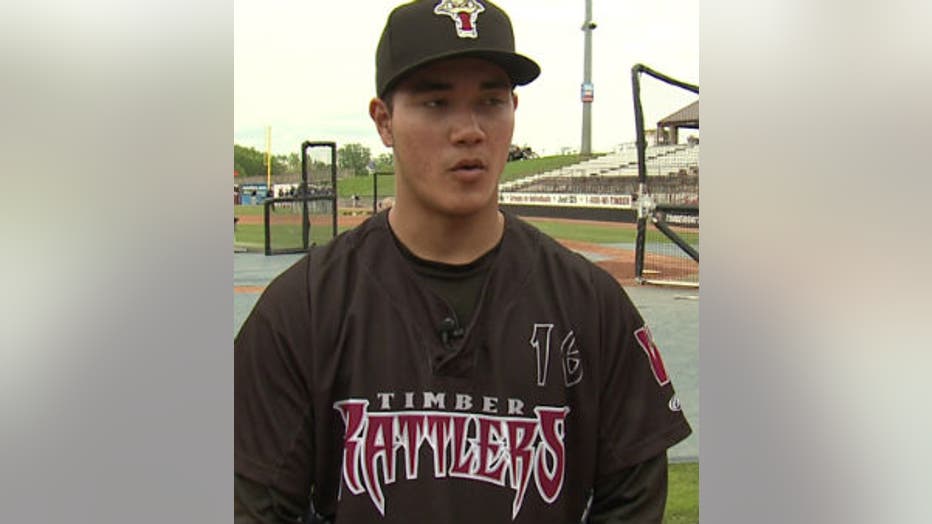 "It didn't seem to bother him a whole lot. He seemed like he had a calm demeanor and a team guy and he was like 'hey, I'm going to get you another one.' And that's rare, especially for an 18-19 year old," Erickson said.

Timber Rattlers Pitching Coach Gary Lucas also sees something special with his young left-handed starter.

"When it's all said and done, you can see the talent. You can see why he was drafted number one. You can tell he loves the game. He has enthusiasm around other players. How he interacts with them is infectious," Lucas said.

Medeiros credits his teammates for taking away the pressure that might be associated with being an organization's top pick.

"Being around the guys, we're all just treated the same. I don't feel, really, that much more is expected of me any more. So I just go out and just compete like everyone else. I just try to keep that mindset," Medeiros said.

"He's gotten his bonus money. He's number one. But now everybody's in the same boat. They're trying to get better as young professionals. Trying to get information they need to get better and get to Brevard or move up the line in the Brewers channel," Lucas said.

"I think you help the guys by talking about the routine and not get wrapped up in the results right away. If we can get that foundation of work ethic and effort level then usually their ability takes over and they end up having pretty good careers," Erickson said.

It is a message that Medeiros seems to understand well, and he's willing to pass it on to the next number one pick.

"I'd just say just be ready to make that commitment and be ready to just come play ball and just be open-minded, ready to learn. Your lifestyle's going to change a whole lot. And you know, just enjoy every moment of it," Medeiros said.

Medeiros says the biggest changes for him have been the amount of baseball he's playing and getting used to the weather in the Midwest. He also says he's now understanding his craft much more than he did a year ago.