Jason Day's road to the PGA Championship was anything but smooth
SHEBOYGAN COUNTY -- He's on top of the world of golf after winning the PGA Championship at Whistling Straits. But the road to the top was a unique and difficult one for Jason Day.

"I guess you can take me off the best players without a Major now. So, I mean it's good to be a Major champion," said Day on Sunday, August 16th.

After four difficult days battling the wind, heat and the best golfers in the world, Day was the only man standing on the 18th green at the end of the 97th PGA Championship, holding the coveted Wanamaker trophy.

"Overall, I'm just pleased with how things went for me. I'm over the moon. But it's just a special place that I will never forget, just from the experience that I've had just seeing the fans out there, the volunteers, being able to walk down 18. I mean, walk, the whole course. And it being a tough tournament for me. But feeling, looking like it was easy," said Day.

Day's game did look easy as he was able to bring Whistling Straits to its knees by shooting a Major tournament record 20 under par. Even his playing partner, and number one player in the world, Jordan Spieth, realized how special Day's performance was.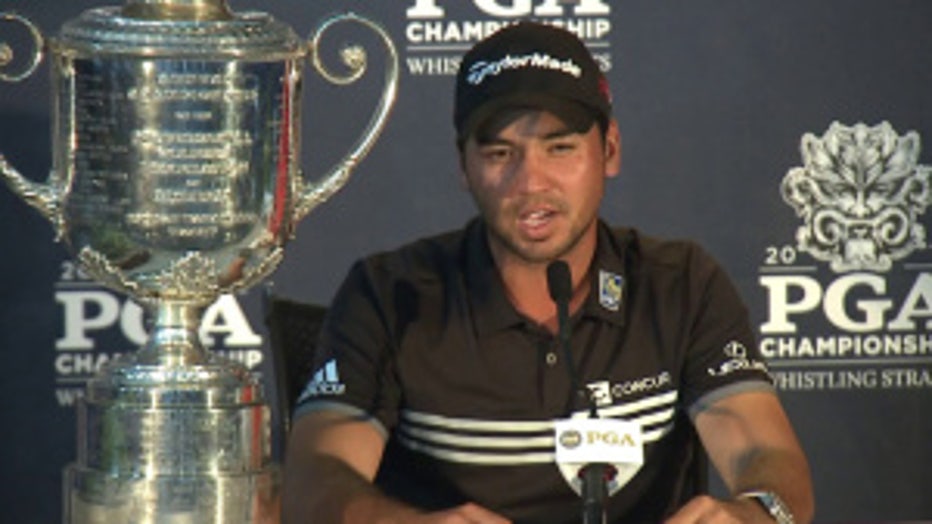 "He went about it like a seasoned veteran. It was almost like it was his fifth or sixth major. I wouldn't say I was surprised, but I was amazed that he kept pulling driver and kept hitting it in the tight zones," said Spieth.

While it looked so easy on the outside, on the inside, the journey to the top started at a very low place. When Day was 12 years old growing up in Australia, his father passed away.

""If my dad didn't pass away, I don't think I would have been in a good spot," said Day. "And where I was based, I mean it wasn't the greatest place. But who knows where I would have been. I honestly don't know. I could not tell you."

Day goes on to say, "My mom, I mean, we were poor. We were really poor. I mean, I remember watching her cut the lawn with a knife because we couldn't afford to fix the lawnmower. I remember not having a hot water tank, so we had to use a kettle for hot showers."

"My mom took a second mortgage out on the house, borrowed money from my aunt and uncle, just to get me away from where I was to go to school, 7 hours drive," said Day.

It was also during this time that Colin Swatton entered his life. He is now his coach, caddie and father figure.

"He's taken me from a kid that was getting in fights at home and getting drunk at 12 and heading in the right direction to a Major champion winner. And there's not many coaches that can say that in many sports. So, he means the world to me. I love him to death," said Day.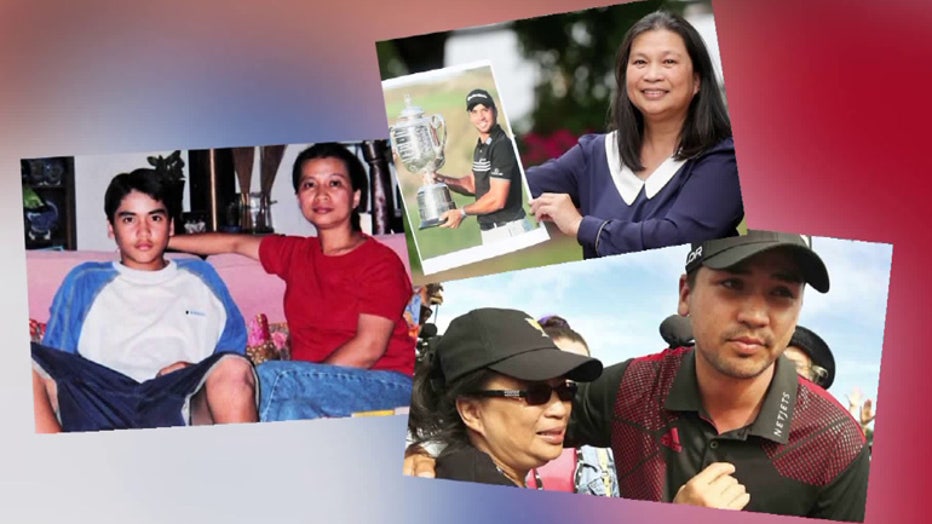 That is why it meant so much to get hugs from Swatton, his son and his wife as they joined him on the 18th green as the PGA champion.

"To be able to share it with them, know the heartaches that we have been through together or that I've been through," said Day. "And knowing that this is the time and this is going to happen this time was something that you can never forget. I mean, it's going to-- I'm going to think about it for the rest of my life and I know, I know I did it and I know that we did it together."