Jabari Parker's cousin, Tony Finau, playing in PGA Championship at Whistling Straits: "I wish him well"


SHEBOYGAN COUNTY -- The final major of the year is in Milwaukee's backyard! PGA Championship tournament play gets underway on Thursday, August 13th. One golfer is getting some extra attention at Whistling Straits because of who he's related to.

 

"It's a blast. You get a lot of extra support from the local people, the Wisconsinites," Steve Stricker said.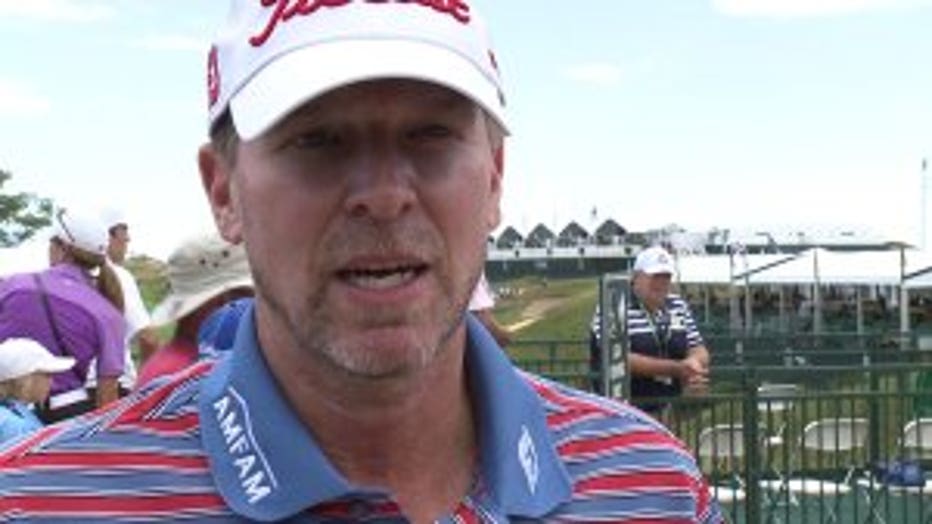 At the 97th PGA Championship at Whistling Straits, Stricker is one of the fan favorites. His PGA Tour career is winding down.

"It's great to be here and hopefully I can play well to put some icing on the cake," Stricker said.

During one of the practice rounds, Stricker was paired with a player whose PGA Tour career is just getting started.

"He's got a lot of talent. He hits it a mile -- so it's fun to watch," Stricker said.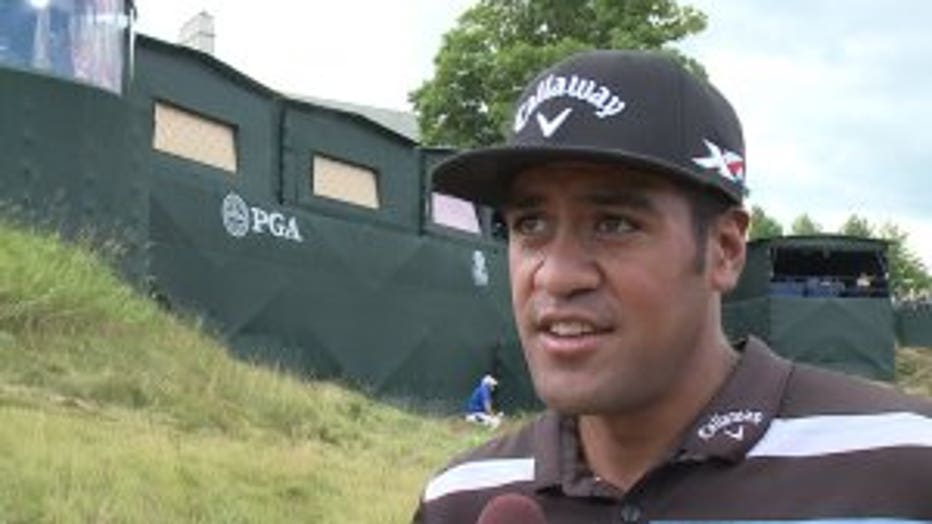 25-year-old Tony Finau is one of the handful of 20-somethings on tour who are quickly becoming the stars of the sport.

"It's fun to see how much talent some of these young kids have. You know, you can tell that he's into it. He's, he'll be fine. He's got a lot of game," Stricker said.

"If I can just get myself in contention, you know, get myself in the battle, anything can happen. We know that in majors. It's only my second major I've ever played, so I'm just excited again to play on the biggest stage of golf," Finau said.

"He'll learn a lot this week. And every tournament he gets in is a learning process. But he'll do great. He's a nice kid to be around," Stricker said.

For Finau, the education from Stricker began before arriving at Whistling Straits.

"Got a nice little tip from Steve, so hopefully that helps this week," Finau said.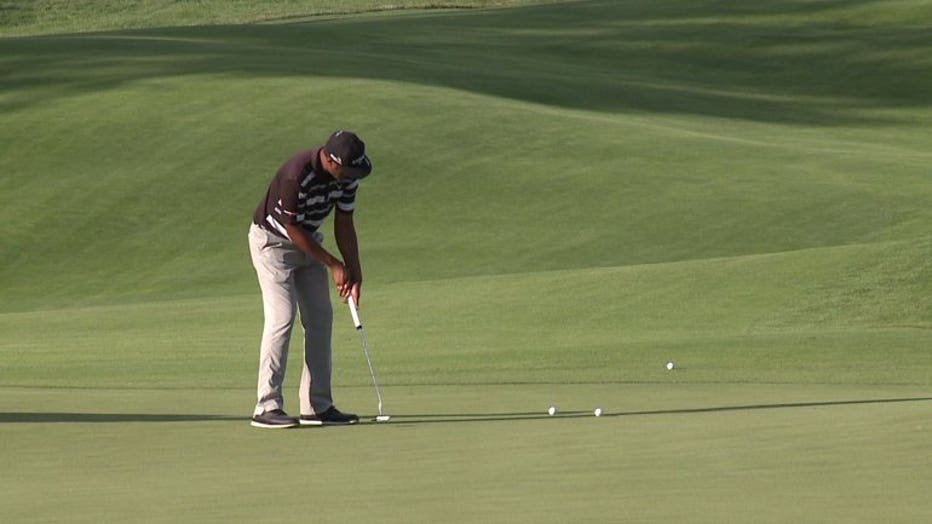 "I played with him a couple weeks ago in Canada and noticed a little something on the greens and he was missing some putts. I just gave him, threw him something. I wasn't trying to force my way in or anything. I just mentioned something to him. And he appreciated it. That's what's nice about some of the young kids," Stricker said.

While Finau's recent Wisconsin connection is helping his game, he's helping the young players with the fans.

"I've actually heard my name a few times. I played a practice round with Steve Stricker, so not as many times as Steve," Finau said.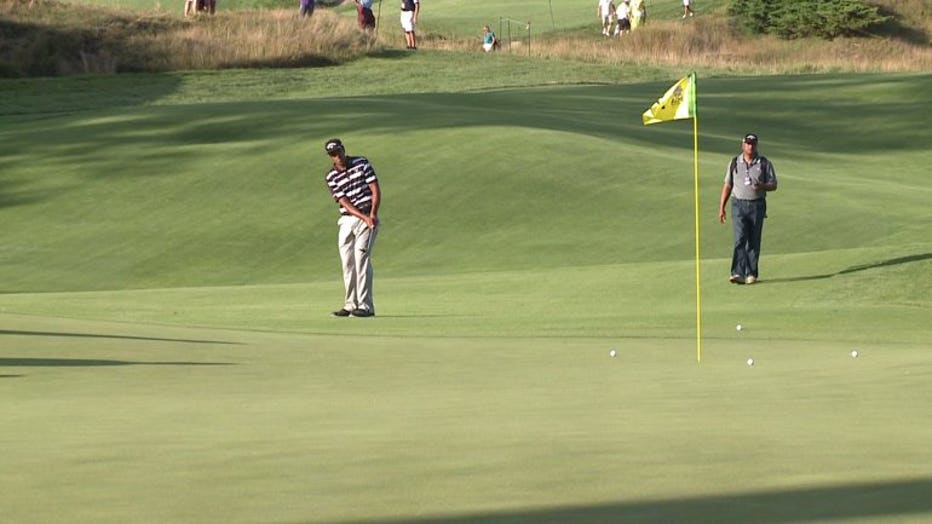 That's where another Wisconsin connection might be able to help.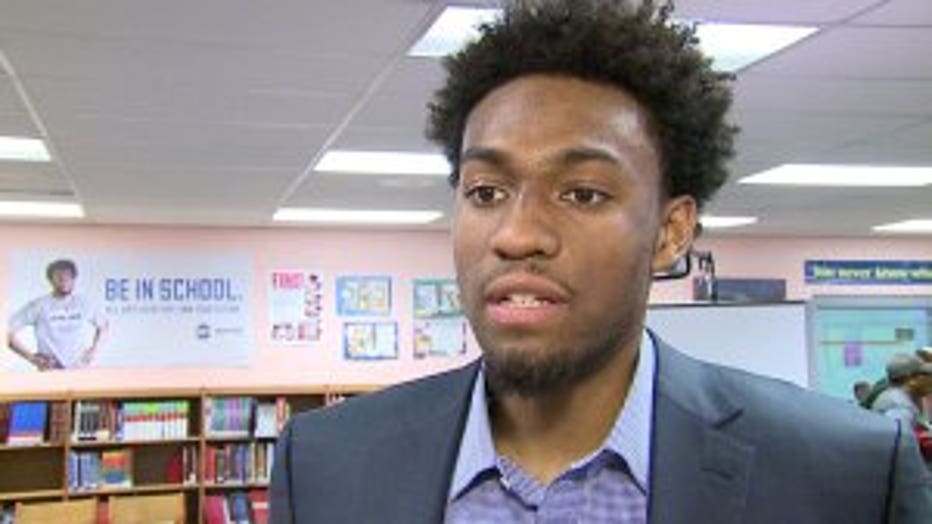 He's a relative on my mother's side," Bucks forward Jabari Parker said.

Parker will be pulling for his cousin from afar during the tournament.

"I wish him well. Kudos to his success. Hopefully he can do some big things," Parker said.

"It would be nice to have a little bit of support from some Milwaukee people because of Jabari," Finau said.

Even though he lives in Utah, Finau has quickly become a supporter of his cousin's team.

"I'm an adopted Bucks fan now, now that Jabari's there. So I'll definitely be watching some of that and check out some of his games if I have the time," Finau said.

"That's got to be pretty cool. I don't know how well he knows him. But still it's got to be cool to have that relationship and family playing for the Bucks," Stricker said.

While they don't know each other very well, there is a connection between them.

"We both have a long way to go in our career to become what we want to become, some of the best players in the world. I think we both have that aspiration. So it's cool to be this early in our stages and kind of being in the familiar stages, I feel like both of us together. Hopefully we can continue to do well, not only for our family, but for the fans," Finau said.

And maybe at Whistling Straits, Finau can do well for his newest fans.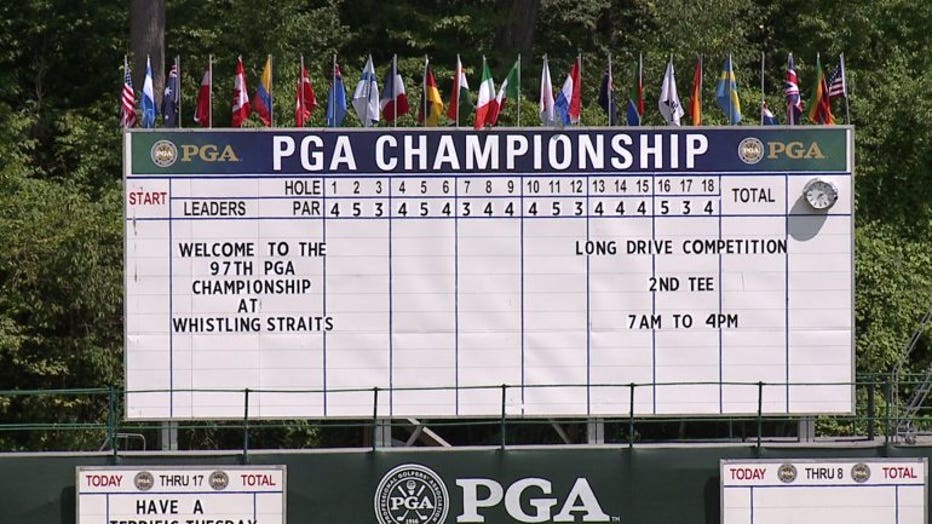 Ironically, Finau's first PGA Tour event was in Wisconsin -- at the U.S. Bank Open at Brown Deer Golf Course in 2007.

Because of that, Wisconsin will always have a special place in his heart, and he's hoping to see the Bucks reach the NBA Finals this coming year.